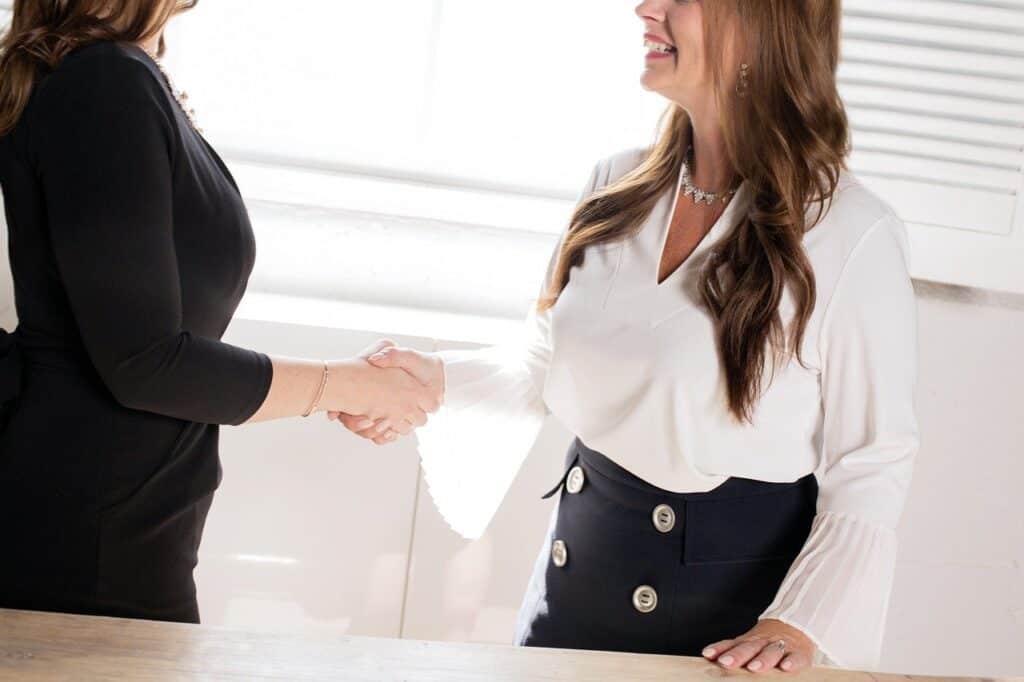 Running through the job portals and internship sites, along with the pressure of landing an ideal well-paid job amongst the competition, especially in these unprecedented times, cannot just be challenging but also overwhelming. Acing the interview is another striking task, especially for beginners and recent graduates trying to climb the ladder of their dream career. We will list Mckinsey Interview Questions here.
Mckinsey is, without a doubt, a craving place to be in. Each of the new learners would like to start their career and explore their hand at McKinsey and Co. Mckinsey nonetheless believes that 'there's a Mckinsey for everyone.' It gives you endless opportunities to develop and hype up your skills and simultaneously lets you ride the boat of challenges through your journey. Whether you are at an entry-level or a professional, the idea of acing an interview at Mckinsey is overwhelming.
Well, if you are looking for interview help for Mckinsey, you are on the right page! This is the complete guide on how to land up at Mckinsey and start your dream career. It's never too late! Mckinsey and its people run on various industries and there is no one way to succeed at Mckinsey. Finding your perfect or ideal fit is a critical step. It's essential to get ready for your interviews, and for that, it's even more important to reflect on your inner selves and be true to your own self. Reflect and understand what best suits you and how joining Mckinsey will amplify your skills and help you achieve the challenges there. Think beyond your academic achievements and share your thoughts beyond what you can put on your resume. Here are some of the interview questions and sample answers to help you discover your Mckinsey!
Mckinsey Interview Questions
This is one of the most important questions to set the interview tone. This is your story, and only you can describe it best. Think of talking to a friend in this one. How would you want your friends to think of you or describe you? Be confident and have soft skills while talking to the interviewer. They want to get to know you better, so give them your story in a relaxing and professional way. 
A sample answer would be:
I'm Sugandh Saneja. My friends would describe me as a person who has an eye for details and doesn't like to overlook the intricacies of a task. A person who likes to network with people and become socially connected. A person who has the zeal to explore and try and endeavor upon new learnings.
Q2. What are some of your biggest strengths and weaknesses?
While answering these two tough-looking questions, know that they have to be aligned with the company. Tailor your answers according to the company and personify your skills and passions in what you would be bringing to their company's table. For the weakness question, your confidence plays a vital role. Be true to yourself and answer what aspect you are looking on to open for self-improvement. Talk to yourself and become more self-aware.
A sample answer would be:
I consider my approach to new learning and the eye for detail my biggest strength as it allows me to step my foot on new exploring opportunities and make as few mistakes as possible. It drives me the force of achieving excellence. For the weakness, the most challenging one I would consider would be trying to be perfect in whatever I do. I have been realizing this lately and telling myself that a human is never perfect, and perfectionism can never be achieved. It's excellence and hard work on which any human runs. Due to this weakness, a person tends to be stressed and never satisfied and fails to meet deadlines. Henceforth, I'm trying to work upon it.
For this particular question, tell them what, after reading the job description, pulled you towards applying to the company. Tell them and speak highly of their qualities and compliment them on what attracted you to consider the position you are applying for. Convey your enthusiasm and eagerness to be landing here. Give them the right reasons to choose you and tell them why they should be only hiring you. This is specifically about how you would add value to the company, so get on your thinking caps! Research about the company, its values, its goals, etc. Craft your answer after doing a considerable amount of homework.
 A sample answer would be:
Mckinsey has always been keen on hiring people who bring skills to the company's table and how they solve real-world problems. That gives a more authentic and analyzed approach to completing the client's tasks. Since I have a passion for XYZ subject, my past experiences prove of me benefitting and also fitting to your job description. At Mckinsey, one caters to learning and is exposed to challenges in their specific subject and how we contribute to the company's reputation building. This company will allow me to give back through the skills I possess and expose me to the growth of facing real-world problems and challenges. Hence, I believe this is my ideal place to be in.
Q4. How would a challenging situation like working with someone having an opposing opinion as to yours impact your perceptions?
These types of questions are to test your behavior and personal impact on a hypothetical type of situation. Now, interacting with clients will not always be positive and in agreement. It's also important to see how you would handle pressurized and situation-based questions. These are to test your response to speculative events that might occur. The interviewer would like to assure how capable, initiated, and confident you are to stick to your answers and thoughts and how you would act given a challenging situation. These focus on the situations, problems that arise, and how solutions are derived from them. That's what Mckinsey focuses on because that exactly what leads to productive change and growth. 
A sample answer would be:
In my previous role, I had encountered a problem with one of my colleagues, and we disagreed while working on the same project, which was to serve a huge purpose to the company. At that crucial stage, one could only imagine not working in agreement because we were to complete the task at the earliest. Taking our senior into consideration, we sorted out the confusion. I pursued both of our ideas to be pitched to the client and later on was recommended for my efforts and being an active leader for the task. At last, the client accepted both of our pitchers, and none was left dissatisfied. We worked diligently on both the pitches after that and received recognition.
Q5. Explain a task where you had to work through limited resources and achieve goals that seemed to be very challenging for you?
To achieve goals out of your comfort zone or that seem very challenging for you, it is essential to have an innovative and creative mindset. To be able to answer such questions, prepare out of the box. That means think openly about the possible outcomes and be open to new approaches and opportunities. The mere desire for learning should never die henceforth, and the quest for exploring out of your knowledge should always be alive! 
A sample answer would be:
I want to talk about my university tasks. There was a time when we suddenly got two assignments that came up with a concise completion period. The content was not yet taught to us, yet we were supposed to submit our assignments the next day. Instead of complaining about it, I knew I had to submit my tasks, so I got my hand on them. To my surprise on sitting in front of the topics that I was absolutely unaware about, I created my assignments to the best of my capability given the time frame. That day I realized the importance of trying things than never attempting them. The result of that hardworking night was great as I got excellent marks for the concerned assignment. 
Q6. Elaborate on a phase where you worked with different kinds of people and how you managed to take responsibility of the tasks assigned?
For questions like these, the managers are looking for the best potential candidates out there. Basically, you have to describe a past situation or experience where you acted as a leader and decided. Mckinsey believes in harnessing people's energies, and in being able to drive results, creative thinking or diverse thinking is required. Different people would come your way and how you deal with them depending upon situations is how you answer this very question. To be able to derive each one's best potential, a sense of belonging is required.
A sample answer would be:
I was required to work on a project and lead a team. The time duration was limited, and we had to present the pitch to the clients at the earliest. Not everybody was willing to work on a Friday night to complete the tasks. So basically, to divide the workload, I delegated my tasks according to their convenience, and they submitted them on time. I also gave them a pizza party at the workplace on that Friday night, and finally, I saw them working along the lines of the team and collaborating well with all teammates. The understanding worked, and later the clients recommended us on our pitch and appreciated it as well.
Q7. If a hypothetical situation is provided to you, how would you enact it and handle it to solve it, handle pressure, or take decisions concerned?
To answer these, you need to have a mindset of solving problem-related issues, tough ambiguous challenges, dealing with issues, solving them, framing conclusions, and recommending through your thought process. Practice these types of questions and think about how you would solve them if you were in those shoes. Your confidence is the key because there are no right or wrong answers to them. Your problem-solving and analytical skills would be beneficial because Mckinsey pertains to these questions to know and read your thought process. It's a completely different world out there, so think out of the box!
A sample answer would be:
I recall this project handed over to us where we had just a day to complete and take a giant leap to impress the clients. It created a panic situation, but I decided to take the senior's expertise in concern and made out a detailed plan that could best fit the project given the resources and time frame. At last, not just we completed the project ahead of time, but we also contracted with the client for a long-term project. I was also appreciated for my detailed outlook, and the team was also very proud of the achievement. 
Q8. What do you like to outside of work or what are the other things you are passionate about?
Discovering what truly makes you happy outside of work is crucial. Look for a hobby that excited you when you were in your childhood. It could be anything, something that takes your eyes off from the watch. As for free time, what do you like to do; what relaxes your mind and what gives your inner peace and happiness. 
A sample answer would be:
As far as passions outside work are concerned, I like to spend my time reading, making mandalas for which I recently opened up an Instagram page, watching shows and movies, etc.  Mandalas provide peace and happiness to my soul, and I lose track of time. I love to be able to have discovered this hobby. 
Q9. Tell me about a time you failed or committed a mistake. How did you correct it or coped up with it.?
This one seems difficult. But the idea or the approach you apply to answer this question has to be realistic, positive, self-motivated, etc. Failures are bound to happen in everybody's life; in fact, they should because the more failures, the more the chances of learning and succeeding. So, think critically and frame your answer accordingly. 
A sample answer would be:
It's very rightly said, 'if you want to succeed, keep failing.' Failures provide us the opportunity to think carefully and reconsider our choices and options. So, there was a time while I was starting my career and, due to multiple reasons, seemed to fail in my attempts to get a job. At that time, my family and friends were my biggest support systems and advised me not to give up. I kept my faith and trying on and simultaneously worked on my skills, and finally, it worked. I got my first job and was very happy. One indeed tends to lose motivation and patience, but I realized that it's important to stick to your dreams and never give up on your aspirations. 
Q10. Where do you see yourself 5 years down the line?
This question is particularly to test your goals and plans. How do you look towards the future, and what attitude do you carry? It also provides information to the company on whether your long-term goals align with the company or not. Make sure that what you answer is realistic and attainable. 
A sample answer would be:
Future is unpredictable, and henceforth nobody can tell what one could or would be doing 5 years down the line. But it's essential at the same time to have some future goals. So, 5 years down the line, I would like to complete my training and hover up my skills to become the best and expert at my job. I also look forward to welcoming foreign clients on board and learn and gain to the maximum peak. I would also like to lead a team and look forward to working on interesting projects shortly. 
I hope this helps your search and you are able to find your Mckinsey! Good luck and crack the interview with full confidence. You always can do it. 
Also read Latest VBA Interview Questions to Prepare for
Mckinsey Interview Questions (10+Short Sample Answers)