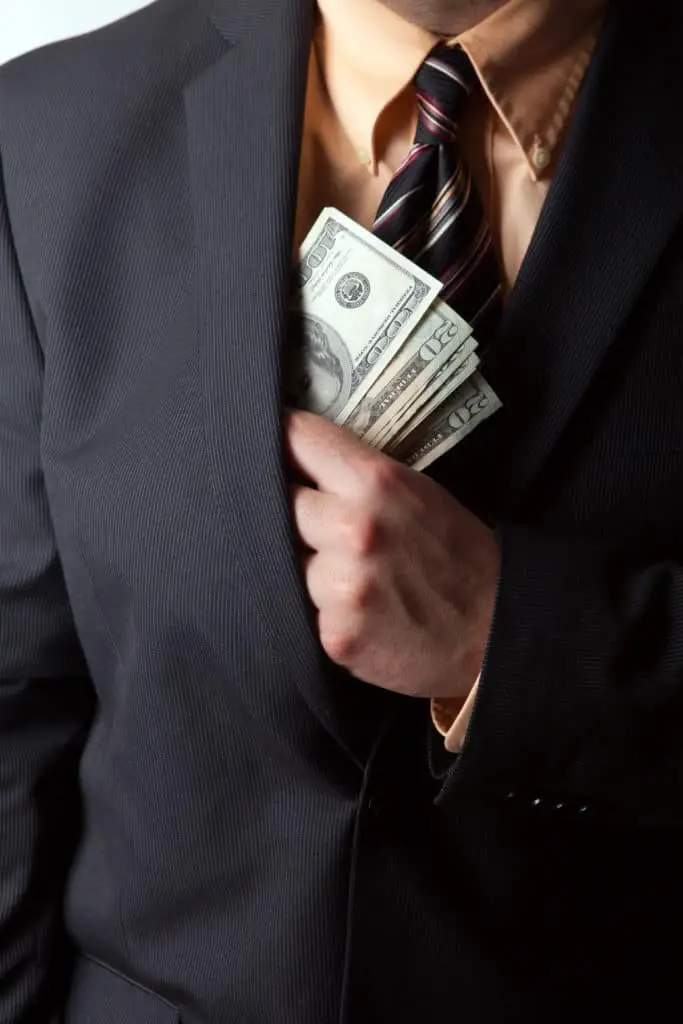 Being a senior partner at Mckinsey has many benefits and difficulties because you will need to be at your best to give your best to this consultancy firm. Senior partners rank as the second-highest position in the hierarchy of Mckinsey consultants, and their salary package is considerably great. There are various entry-level positions to begin your career at Mckinsey. However, to grow into this position, you may need to have worked with the company for a period of 5-7 years and have demonstrated great professional experience. 
At Mckinsey, Senior Partners play different roles because they have different niches. These individual roles meet the needs of clients and give credence to the firm. For example, some partners get involved in writing articles, creating podcasts, and ensuring basic transformation in clients' lives. Their proven professional experience helps them function in their best capacity during their time in the office.
Since they are the second in the hierarchical order of Mckinsey, they are privileged to elect the Global Managing Partner of Mckinsey and Company. Mckinsey has a total of 650 senior partners scattered across several locations of the company. Going further, a senior partner at Mckinsey earns an average of $500,000- $1,000,000 per year, coupled with a huge amount of performance bonuses. 
WHAT DO MCKINSEY AND COMPANY REPRESENT?
Founded in 1921, Mckinsey and company have built a name for themselves through several years of commitment to global management consulting. As an American management consulting firm, they delight in offering professional service to clients. These services revolve around helping their various clients create the change that matters in their organizations, communities, and countries at large.
Since its inception, the company has witnessed sporadic growth that has led to establishing various locations in 130 cities and 65 countries of the world. One of the major reasons for their sustenance is because they are not limited to a sector. Rather, they provide public, private, and social sectors with strategies to help the way they work and offer services to bring about the needed change.
Beyond creating a change that matters, they also help these organizations build a system that can sustain this change through consultancy. Their consultants range from civil servants, Medical Doctors, Engineers, Data and Research Scientists, Entrepreneurs, etc. These groups of individuals join the consulting company with a desire to apply their acquired knowledge to real-life challenges. As a result, they have a working system that encourages skill development and a work environment that is not limited to a particular location.
HOW TO BECOME A MCKINSEY SENIOR PARTNER? CRITERIA FOR BEING A SENIOR PARTNER
There is no static process for the recruitment of a senior partner. In different locations, you will find different procedures because most senior partners come into Mckinsey as referrals. That means they already know someone within the company. So, to become a senior partner, you must have a great network and know-how to generate sales with your ideas. I.e., you should have a track record of principles that have generated sales.
There are no special criteria for being a senior partner at Mckinsey. Senior partners occupy their job positions through a series of promotions based on merit. At Mckinsey, there are structures designed to assess a partner's performance before determining if he is qualified to be a Senior partner. If you have been assessed and other partners see that you meet the requirement, you will be elected as a Senior Partner. 
WHAT IS THE ROLE OF THE SENIOR PARTNER AT MCKINSEY?
As a senior partner, you will be able to bring in at least 4-20 million dollars of revenue. They are privileged to manage and run great social relationships with clients to generate high income for the consulting firm. You will be required to convert your relationships to revenue. Your relationships are termed valuable when they become revenue. Their responsibilities can include the following:
Oversees engagements for clients: Partners and senior partners get involved in the supervision of the firm's engagement with several clients. They make sure that no turn is left unturned in proffering solutions to their clients, by paying attention to other details that may have been ignored.


Establish and maintain long-term relationships: As stated earlier, they thrive in their job position by their network. They build and maintain great relationships with organizations and ensure that these relationships are converted into revenue.


Advisory role to clients: They go through challenges plaguing several organizations and advise clients to make useful and relevant decisions that will help create change that will benefit the people and community at large.


Accountability role: As partners, they assume full responsibility for the work Mckinsey does for clients. Senior Partners answer to clients in case of omission or negligence, and also take credit for excellence. 


Problem-solving abilities: They render help to clients and team members in difficult situations. They come in when there is a tough nut to crack and ensure that maximum impact is delivered.


Mentorship: They invest in training junior Mckinsey colleagues. Taking them through their growth process to ensure that they are better in their operations at Mckinsey. They often get involved in the recruitment of Mckinsey staff.
Senior partners take on leadership roles, and one of them includes the election of the Global Managing Director at Mckinsey to lead the organization for a period of years through the following process:
Senior partners nominate seven (7) qualified candidates that are eligible to serve as the Global Managing Director for a period of 2-3 years. This nomination is usually carried out by preference.
After nomination, senior partners take rounds in voting for the candidates. Candidates with the highest number of votes proceed to the next round. 
The two candidates with the highest number of votes will stand for a final vote and after that, the candidate with the highest votes occupies the position.
SKILLS REQUIRED TO BE A SUCCESSFUL MCKINSEY SENIOR PARTNER
Being a successful Mckinsey Senior Partner will require that you possess certain skills and excel at them. This is because these skills are used in meeting the needs of the clients. The three basic skills include the following:
Excellence in Working with Teams: In a consulting firm like Mckinsey their success is attributed to teamwork. So, to be a successful Senior partner then you must know how to join teams and contribute immensely to unveiling and solving the problems of various clients.


Proven Problem Solving Ability: Mckinsey promises to deliver change that will transform organizations and design technology that help sustain this change to clients. As a Senior partner, you are at the center of this mission, so you must get ready to face challenges squarely and solve them.


Good at Building Relationships: As stated earlier, you must be a social being with a good network. You must also know how to communicate properly both orally and in writing. Being professional and maintaining healthy conversations with clients will help you birth new relationships and convert relationships to revenue. In addition to these, Senior partners must excel in their leadership and digital skills to stay successfully relevant at Mckinsey.
MCKINSEY SENIOR PARTNER SALARY 
Becoming a senior partner at Mckinsey requires a lot of hard work, consistency, long hours, and persistence. In the long run, the sacrifices you put in often pay off because of the salary you are privileged to earn. The bonus that accompanies this is also very great! Generally, a Senior Partner Base Salary can be between $500,000-600,000 per year. In addition, senior partners also enjoy a bonus of $550,000 -$4 500,000 per year. 
Your salary figures are determined by your country, area of practice, and years of experience as a Senior Partner at Mckinsey. For example, in India, a Senior Partner earns 5 crores per year, which increases as they get to work more for the firm. The longer you stay at Mckinsey, the higher your base and bonus salary goes. Your ability to convert your relationship to revenue at Mckinsey can make you earn more bonuses. So, it's work, work, and more work.
FREQUENTLY ASKED QUESTIONS
How much does a Mckinsey Senior Partner Make?
Well, a Senior Partner at Mckinsey and Co is privileged to earn between $500, 000- 4.5 million per year. This could be as a result of several factors which may include: the years of experience as a Senior Partner, bonus calculation type, and practice level. These factors make the salary of one Senior partner differ from one person to another.


How many Senior Partners are at Mckinsey?
A Mckinsey consulting firm has a total of 650 senior partners in various locations. These partners exist to meet the diverse needs of clients that is why their practice type differs.


How long will it take for me to grow into a Senior Partner Position at Mckinsey?
If you join Mckinsey, it should take you at least 5-7 years of hard work, resilience, diligence, and excellence to become a Senior partner.
Senior Mckinsey Salary- Senior Partner Role and Skills needed