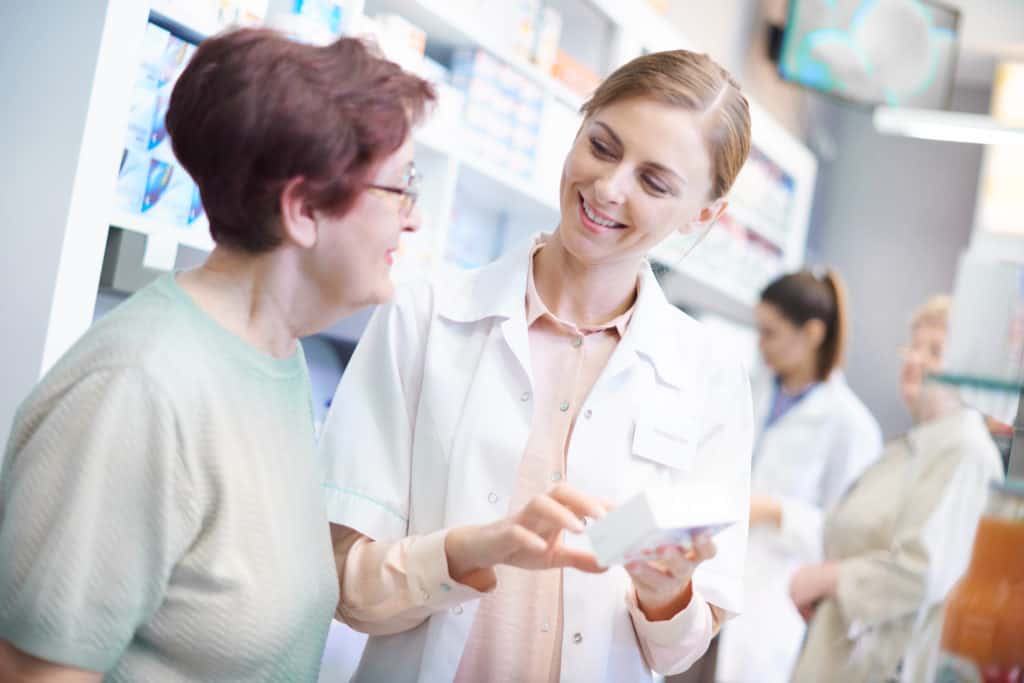 Are you interested in working for one of the biggest pharmacies in the country? If the answer is yes, you might be eager to find out how to get yourself a job at a company like CVS. This article will provide you with all the important information you need to know while considering applying for a job at CVS. If you keep reading, you will learn about the requirements, available jobs, application process, and other things you can expect to encounter in your journey to becoming a part of the CVS family. Let's jump into the topic- How to Get a Job at CVS?
Before we dive into the technical requirements and process of getting a job at CVS, we thought it would be helpful to go over the renowned cooperation background briefly.
The Background of CVS
CVS fully referred to as CVS Health, is a large and popular healthcare retail cooperation known for its impactful presence and operations in the pharmacy industry. It was founded in 1963 in Massachusetts, under its full name – Consumer Value Store – and has its headquarters now based in Rhode Island. With stores that operate on a 24/7 basis, CVS has managed to earn itself a remarkable reputation in the country with decades of thriving success to prove it. The cooperation employs about 300,000 people and still has room for interested and qualified job hunters!
Requirements to Work at CVS
CVS prides itself on having a customer-oriented approach. The organization values delivering a positive customer experience and requires its employees to have commendable customer service skills. A range of the positions available will put employees in direct and constant contact with customers.
Hence, it is an undeniable requirement that prospective employees must be helpful, attentive, and accommodating towards customers. In addition, you may be required to have a driver's license, depending on the specific position for which you apply. Another factor CVS may have to consider for their prospective employees is the necessity to carry out background checks.
Below is a brief list of additional requirements you have to meet to work for CVS:
You must be at least 16 years of age.
You must have a GED or high school diploma.
Previous work experience is advantageous but not necessary.
Now that you have information on the requirements CVS has for its employees, you can look at the positions available or positions you may be interested in undertaking.
Jobs And Available Positions At CVS
CVS has positions that range from full-time to part-time to seasonal, with day shifts, night shifts, weekend shifts, and holiday shifts. CVS employees may earn an average hourly rate ranging from $7.25 per hour to $24 per hour, according to their responsibilities and position in the organization. The following are some positions that regularly tend to have an opening at CVS:
Cashier or Sales Associate: This role is carried out by handling the cash register, dealing with customers, and assisting in sales – among other tasks. The average hourly rate for this role is $9 per hour but new hires may earn a minimum wage rate – or more – depending on their experience level.


Manager: Being in a managerial role entails supervisory responsibilities, working with customers, suppliers, and other stakeholders, and overseeing several other aspects that affect the efficient operations of the stores. They earn an average rate that ranges from $30,000 to $60,000 per year.


Customer Service Representative: This position puts one at the front line when it comes to helping, informing, guiding, and generally dealing with customers. You can expect to receive an average range of about $12 to $16 per hour.


Pharmacy Technician: Employees who have this position undergo training and have a critical responsibility to customers and the way prescriptions and medications are handled in the stores. They earn an average range which starts from a rate of about $9 to $15.
You can find more positions at CVS, such as district manager, customer health care concierge, retail sales representative, chain sales representative, client success specialist, and project coordinator. There are warehouse roles such as general warehouse associate or logistics coordinator. There are remote roles that enable you to work from home, such as jobs concerning the customer service call center or pharmacy technicians.
CVS also grants its employees chances to earn higher-level positions, higher pay, more benefits, and additional privileges through promotions and raises. In addition, CVS employees, depending on their position, are legible for additional benefits such as healthcare, product and service discounts, dental and vision care coverage, 401 (k) plans, paid vacation days, flexible schedule options, and life insurance.
What you earn will also depend on the location, branch, or store you decide to apply to. Your qualifications and work experience may also determine your benefits and remuneration. The great variety and range of jobs for your perusal at CVS can be found all across the United States in numerous cities and states. Considering the immense job prospects that CVS offers, you are bound to find a position that catches your interest. So next, we will share the application procedure that you will encounter as you try to get yourself a job at CVS.
Application Process
You can apply for a job at CVS by using their online application procedure, which is given in detail below:
Go to the CVS main website through the link: https://www.cvshealth.com


Look for the link to their Careers page through their menu. This will take you directly to the page which will display the career opportunities available at CVS.


Browse through "Hot Jobs in Your Community" or "Career Areas" which will help narrow down the job options displayed so that they better suit your wants.


Or if you want an even more personalized browsing experience, go to the search bar. The search bar will give you the option type in a specific job title, category or military MOS code. You will also get the option to choose the location you are aiming for and the particular distance you are looking for. After you fill in your filters, you can click search and move on!


You can now look through the job offers until you find one that you feel fits you the best. Click Apply Now for your most preferred choice and you will be given further instructions on how to proceed with your application for the role. You will be prompted to log in if you have an account on the site already or you will be directed to create a new account for your application. From here, simply follow all the instructions and requirements and provide all your necessary details as is requested in the application to complete and submit your application.
This sums up what you have to do to complete an online application for CVS. After you submit your application, you should expect an email confirming the completion of your application. You can then wait to hear back from CVS recruiters on the status of your application. In some cases, you may be required to do a Virtual Job Tryout (VJT).
This is a part of the hiring process that gives you a visual preview of what to expect on the job, a scenario-based test that lets you choose your most likely and least likely reaction, an exercise that tests your data entry and accuracy skills, a section where you are asked a series of questions to determine what motivates you and what your work style is, and a moment for you to tell them about yourself.
You will be allowed to take your time in recording the VJT as it is a long procedure, and it is not timed. Once your application is complete, it will be reviewed, and a recruiter will contact you if your application is successful. You will then go through a phone interview or in-person interview with a recruiter. Finally, you will be requested to attend a follow-up interview with the hiring manager before receiving an official job offer from CVS.
We will now go over what you can expect regarding the interviews at CVS.
Interview Process and Tips
The interview process you experience will rely on the position you applied for and the department it falls under. Candidates may have their interview through a phone call, video call, or in person. Depending on the interview setting, it is advised that you prepare accordingly to deliver and partake in the interview in the most effective way you can. The interviewer can be a CVS recruiter, hiring manager, or even an entire panel of CVS interviewers. You can expect the interview to last up to half an hour on average.
The questions you encounter will also be carefully tailored to the role you have applied for. For example, some positions will require you to answer questions about how well you deal with customers, while other positions will be concerned with your leadership skills. It is also always advantageous to acquaint yourself with the cooperation's work, background, current affairs, and anything that generally reflects your interest in CVS and passion towards joining its operations.
Confidence, clear communication, and a great energetic approach are sure to give you an advantage in the interview process. Remember, you are up against several other candidates, so you need to ensure your interview is memorable. To equip you more on being better prepared for a CVS interview, we have a few sample interview questions that you can practice and go through.
Sample Interview Questions and Answers
The following are common interview questions accompanied with guidelines on how you can answer them:
Can you tell us about yourself?
This is a common interview question that allows you to show your recruiters how to fit into their cooperation. It is a great opportunity to touch on your work, professional experience, and background to give your recruiters an idea of how you work. Sell yourself but keep it relevant to the company and the position you are aiming for!
What do you know about CVS?
This question serves as a test to show how much interest or knowledge you have about the company. First, share the information you have gathered from researching CVS. Next, point out interesting facts or achievements they have accomplished in their years of operating. Finally, take it as a moment to show that you are not just blindly walking into cooperation.
Why did you apply to work for CVS?
This is another opportunity to display and express genuine interest in CVS. You can refer to their mission statement, vision, and values as factors that motivated you to apply. Tell them how much you resonate with their work and impact on a personal or professional level. Show them that you are not just randomly applying to their company and show them how you aspire to work there. 
Why did you apply for this job?
This question now allows you to focus on the job you applied for and the aspects that drew you to the position. Here, you can expand on your personal aspirations, career progression, need for a career change, eagerness to expand your skillset, and any other motivations you have that made you select this particular role. Just make sure to avoid listing monetary or material reasons.
What do you hope to achieve five years from now?
This question will help recruiters better understand your long-term intentions in your professional life. They want to assess how committed you are to be in the position or company in the long run. You can answer this question by stating, for instance, that you hope to have earned a more senior position at CVS in five years. Whatever your answer is, connect it back to CVS and demonstrate a determination to maintain the interest to be still working there in the long term.
How would you handle a situation where there is an upset customer?
As a customer-oriented brand, they will want to assess your customer service skills to ensure you can work under the pressure of dealing with an upset or angry customer. Take this as your chance to express your conflict resolution skills. Demonstrate patience, initiative, calmness, and logic in your response to assure your recruiters that they can trust you with customers. 
What is your definition of excellent customer service?
Another opportunity for you to show off how conscious you are towards the treatment of customers. Show your interviewers that you have a commendable take on what good customer service looks like. Relate to a time where you have had to deal with customers in challenging scenarios that will express your attitude towards customer service. If you do not have customer service work experience, you can speak on what you have observed as a customer and why it is important to deliver excellent customer service.
Do you like to work alone or with people?
Your work environment at CVS may put you in situations where you have to work with a team frequently or find yourself working independently. It is great to answer this question in a way that shows you can adapt to either situation and can work exceptionally well with others while also being able to handle your work and responsibilities all on your own.
Why did you leave your previous job?
Do not – under any circumstances – speak ill or negatively about your previous job or employer. Instead, even if the reasons why you left your previous job are of an undesirable nature, try to speak positively or constructively about your decision to leave. This will not only teach the recruiters why you left your previous job, but it will also show the recruiters your maturity and ability to move forward.
Do you have any questions for us?
Another common interview question that you cannot afford to go blank on! Always make sure you have something to enquire about, whether it is to do with your position responsibilities or projects that you have observed CVS working on or their organizational culture. Then, finish off with a lasting impression by asking them questions that display your interest and passion for the job or company.
After Your Interview
If you are successful, you will receive a job offer! You can then begin your journey with CVS and may have to go through training in your early days there – depending on your position. The company provides paid training to new hires where necessary. New employees may then undergo a probation period before they can receive benefits or the official job position.
In Conclusion
That brings an end to our guide on how to get a job at CVS. However, we sure hope you found this article's content to be informative and helpful. All the best in your career decision!