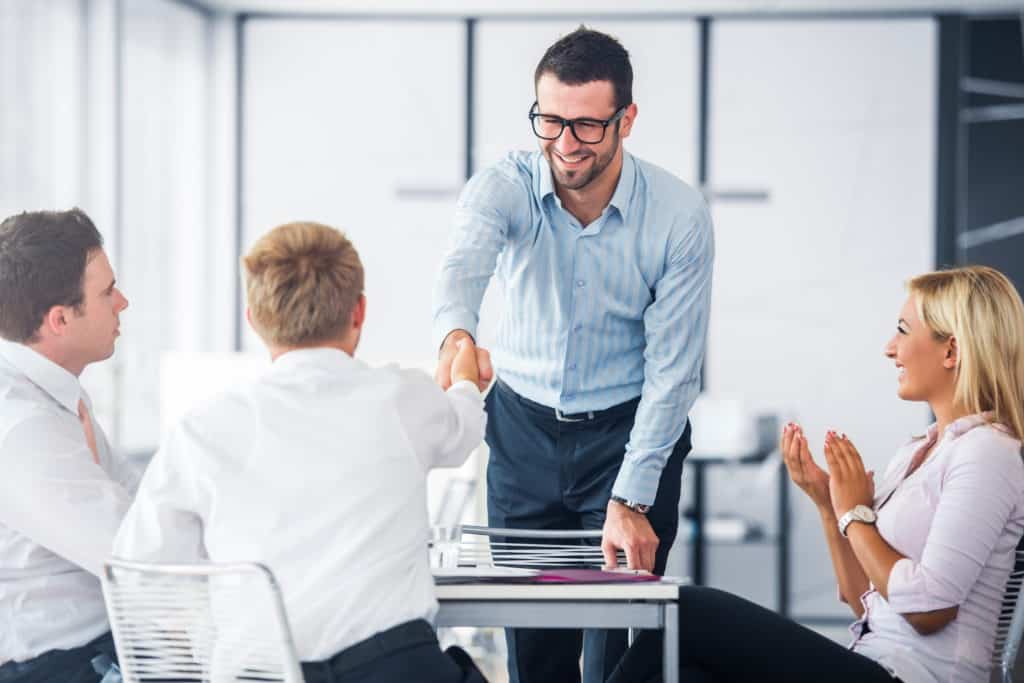 Getting a job these days can be tiring, but knowing what to expect and the process ahead can help to relieve the stress and anxiety. So I have carefully researched and selected the things to know about the Sam's Club Hiring Process, salary range, common interview questions, and answers.
ABOUT SAM'S CLUB
Founded in 1983, Sam's club is an American chain of membership-only retail owned by Walmart Inc. The club is named after Walmart founder Sam Walton. Sam Walton opened the first Sam's Club on April 7, 1983, in Mid-West City, Oklahoma, 21 years after founding Walmart. In 1987, Sam's Club made its first acquisition by purchasing West Munroe, Louisiana-based Super Saver Wholesale Warehouse Club.
The purchase expanded the chain by 24 locations, opened their first Business Center in Houston, Texas, in August 2008. According to the article published by Wikipedia in June 2021, Sam's club, as of April 30, 2021, operates 599 membership warehouse clubs in the United States in 44 states. January 31, 2019, the club ranks second in sales volume among warehouse clubs, with $57.839 billion in sales.
BEFORE YOU APPLY
Before you apply, you need to decide if working at Sam's club is right for you. Is the salary okay for you? Is the payment plan okay with you? You need to consider the working plan and the working environment. Having checked all this, if you think Sam's club is right for you, read further know the hiring process of Sam's club.
AVAILABLE JOBS AT SAM'S CLUB
 Jobs at Sam's club are categorized into 5. 
Club and Supply Chain Positions at Sam's Club

Customer Service Associate
Maintenance Associate
Merchandise and Stocking Associate
Fresh Food Associate
Freight Handler
Power Equipment Operator
Maintenance Technician



Distribution Centre and Drivers

Drivers
Loaders
Unloaders
Maintenance Technicians
Transportation Managers



Health Care – Health and wellness associates, include pharmacists, Opticians, etc.


Technology

Senior Software Engineer
Senior Operations Analyst
Operations Analyst 
Incident Response Specialist
Senior Risk Specialist
Principal Software Engineer
Advanced Systems Engineer
Senior Specialist, Security Testing
Risk Lead Cyber Security
Technical Expert Cyber Security
Senior Data Scientist



Corporate

Accounting and Finance 
Customer Service and Call Centre
Business Operations
Human Resources
Supply Chain and Logistics
Business Operations
SAM'S CLUB GENERAL JOB REQUIREMENTS
Even though each job at Sam's club has different requirements, the jobs have some requirements in common. For example, the general requirements for working in Sam's club is that applicants must be 16 years and above, while some specific job requires minimum 18 years. 
SAM'S CLUB SALARY RANGE (US)
According to reviews gathered by indeed.com from 10,718 data points collected directly from Sam's Club employees, users, past and present job Sam's club job adverts on indeed for 36 months. The average Sam's club hourly pay ranges from $10.45 per hour for a customer service representative to $ 21 per hour for a Designer. The average salary for a Marketing Coordinator to $18,000 per year to $102,988 per year for Data Scientist. Please note that all salary figures are an approximation based on third-party submission.
THE HIRING PROCESS
The hiring process at Sam's is like many other companies. It starts with the job application and ends with Orientation. I will be explaining the hiring process below;
APPLICATION
Sam's Club job application is online at their official website at careers.walmart.com
On the website, you will see the option to search, choose and apply for the job you want if it is in the options.
You will be prompted to fill an application form. As usual, like many application processes, your resume and personal details will be required to fill the form. 
Having done the above, you will wait to be contacted for an interview.
INTERVIEW PROCESS
After you submit your application, the waiting process varies depending on the job role you applied for and the urgency to fill the position. It can take a few to several weeks. You will be contacted via your email. Ensure always to check your mail every morning and late-night before you go to bed. But remember, you can only be called for an interview if you meet the job role requirement. Sam's club job interview is in-person; the hiring manager will interview you.
Below are some of Sam's club interview questions and how to answer them
Of course, the hiring manager will want to know who you are. This is very simple tell him a little bit about yourself, your educational background, age, etc.
What Working experience do you have?
Here tell him the working experience you have that relates to the job you applied for, although not all job roles at Sam's requires relevant job experience or job experience at all. But some specific job roles require this. If you do not have the relevant working experience, you can tell him about volunteer works you've done in the past and how you demonstrated some skills that will be valuable at the job role you applied for.

The key wisdom here is your ability to match your work experience to the job you are applied for. But don't worry, some job roles do not require working experience, and the one you applied for maybe one of them. Just be truthful in your reply.
What Do You Know About Sam's club?
Any applicant applying for a job in a company should know about the company, maybe not everything, but at least the history, core values, mission, and company's current achievements. Knowing this demonstrates that you are interested in the company as much as you are interested in working there.

No company hires people who do not have an interest in her. You can get information about Sam's club on their official website. At the beginning of this article, I have carefully written the information you should know as an applicant, so if you skipped the beginning of this article, you need to go back to read it. You don't need to know everything about them, just a little knowledge of the company will do.
What Are Your Weakness and Strength?
Now this is a very tricky question, but a very simple one, before you go for the interview or any interview in any other company, you have to sit down and think of your strength, I mean the one that is relevant to the job you applied for, how do you know this, go online, search for the skills required for the job you applied for, pick a skill, and you will know the must-have strength of the skill, for example, a customer service personnel requires listening skills, and the strength here is patience, to be a good listener you must be very patient enough for the customer to pour out his/heart, be patient enough to take insults and complains, so if I were applying for a customer service personnel job, I would check if I am a patient person if I have good listening skills. 
When asked about your weakness, talking about our weaknesses is not as easy as talking about our strengths, but not to worry. All you need to do is look for a weakness and tell the hiring manager and also, most importantly, tell them how you are working on it. Now I'm not saying you should go on and say you wake up late even if you do. But, instead, tell the hiring manager a weakness that will not affect your job and how you work towards it.
How Do You Handle an Upset Customer?
Very simple tells the manager you are a very patient person, slow to anger, and understand that every customer is right. Therefore, you will do whatever it is in your capacity to pacify the customer and attend to the complaint.
Why do you want to work at Sam's club?
This question is best answered by you, for only you know why you want to work there, but do not tell him how desperate you need the cash, even if that is the reason.
The above are just a few of the questions that will be asked at Sam's club interview. Prepare to be asked several other questions. The secret here is to be yourself, remember the interview is more than questions, hiring managers to observe their interviewees as they question them.
THE WAITING PERIOD
Having done the interview, you will be told to wait for a response from the hiring team. This period can last for weeks or a few depending on the job role and the urgency to fill the job position. Only candidates that satisfy the hiring manager's question and observation during the interview will be contacted. Many people do not like this period as they will be very anxious, especially if getting the job is your last resort. So take your mind off it, go out with friends, apply to other companies, do whatever you help overcome anxiety. Always check your email early in the morning and late at night.
FEEDBACK FROM SAMS CLUB
Successful candidates who meet the requirement and satisfies the interview question will be contacted via email. This is the time to celebrate your new job ( lols), go out with friends, party, go to church, do whatever you make happy. 
DRUG TEST AND BACKGROUND CHECK
Like many other companies, Sam's club conducts a drug test and background check for their prospective employees. This takes about two days. Before the background check, the drug may be requested after the interview, or you may be given a date to come for it. Do be prepared. The background check comes after the drug test, and you will not be there when they do this. Just know that Sam's club conducts a minimum of 5-7 years' background checks on their prospective employees. If your results come out drug-free, then congratulations, you are hired.
ORIENTATION
Just like other companies, Sam's club conduct orientation for her new employee. The first few days at Sam's club for a new employee are for orientation. This is a very required process for all new employees. This process is to help the new employee get acquainted with the company policies and regulations. The new employees are paid for the orientation. 
PERKS OF WORKING AT SAM'S CLUB
Below are some of the perks of working at Sam's club
Paid Holidays
Casual Dress
Paid Sick Leave
Life Insurance
Company Store Discount
Flexible Time Schedule
Paid Time Off
Free Membership for all Sam's Club Employees
Employees are Paid After 2 Weeks
With the above information, I hope I have provided you the necessary information on Sam's hiring process. Thank you for reading.
Sam's Club Hiring Process- A Career Advice