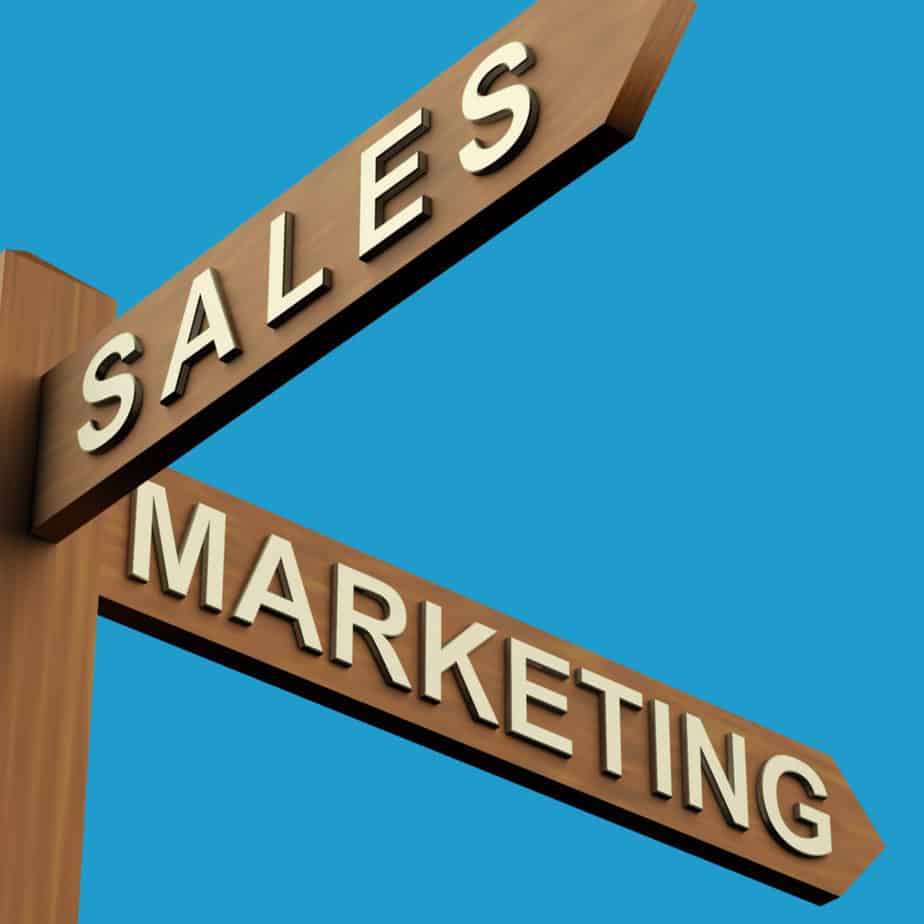 If you own a company you need a marketing team to sell your products and the best strategies to drive sales to your company and as a sales and marketing coordinator you have to find ways to strategize the methods, your work is to drive clients to the company.
To become a sales and marketing coordinator you must have incredible communication and problem-solving skills with the best sales strategies and creativity.
The experience you have acquired in previous jobs may be beneficial to your development into a marketing and sales coordinator. It is not uncommon for marketing and sales coordinators to have administrative assistant experience. Additionally, many marketing and sales coordinators have previous experience in roles such as marketing internships or internships.
Steps involved in becoming sales and marketing coordinator                                                                         
You must have a marketing background with you                                                                                                                   
With excellent craftsmanship
Must know how to create and execute campaigns
Have excellent track record with other companies
Education and Training
Must have a bachelor's degree in marketing or can choose to complete advanced courses like MBA, which will eventually open more gates of opportunities for you.
Internships
It gives you a brief info about the company's work process, leads, links methods, and customer planning, from how to sell? To how to bring a new customer to the company or how to drive sales to new customers and make them permanent customers.
Training
When you join a marketing internship, the company will automatically help you by telling you about the professional works, insights about the company. How does their network work? Or even if you applied as a fresher, every company requires you to complete their training which will help you to better understand the environment of the company.
Certification
This isn't a required step but as people say more you gain less you get the pain and this is very true in corporate sectors, some of the certifications that you can do are-
Certified Sales Executive (CSE)
This certification program is for professionals employed in sales or sales coordinator, it  gives verification about the candidate that he has enough knowledge about sales and marketing
Certified Professional Sales Person (CPSP)
The purpose of this certificate is to turn sales professionals into top performers within their organizations. Sales executives, sales professionals, or those seeking a competitive advantage as they move into a sales role will benefit from this training. Candidates must complete a six-week training course to obtain the designation.
Certified Sales Leadership Professional (CSLP)
 Candidates will learn how to use effective communication channels and build habits necessary for success in the field of sales. Additionally, they learn modern leadership strategies that empower sales team members. Candidates must complete a six-week training program to receive this designation.
Why do companies need sales and marketing coordinators?
Most companies have their marketing team where coordinators give them directions, Where they have to look and work on those places. The marketing Coordinator plans campaigns and the most efficient methods to drive sales to the company. Coordinators are the leader of the whole marketing department.
Education or Qualifications
Applicants must have a bachelor's degree in marketing or advertisement or say an MBA degree with them
Must have worked as a salesperson in the company and have good sets of skills 
Have demanding skills as per market like- Good communication, salesmanship, CRM, Marketing communications
Have basic knowledge in computer science
Career before sales and marketing coordinator
Internships
Marketing Internships
Salesmanship
The process to become a sales and marketing coordinator
The Person has completed his bachelor's degree and is working as a salesman, with his good leads towards company and performance company promotes him to the marketing team where he has to train and help other staff to reach the goals and bond with clients after looking the performance of the staff the company will appoint him as the leader for the marketing team also known as coordinator his main work is to lead the team to create campaigns, build and drove strategies which help to increase company sales in the method of a creative advertisement, collaboration with other companies to produce a demanding product for the market.
Responsibilities
Having a complete analysis of the market
Creating presentations with technical information for the company
Manage sales and marketing
Assisting with all strategies plans
Develop proposals for the company
Creative mind
Able to work coordinate trade shows, meetings
Finding Potential markets
Assisting team with problems
Salary for sales and marketing coordinator
The average salary of a Sales and marketing coordinator lies between 30,000$ to 56,000$ as per the experienced person, As the market for sales and marketing coordinators is increasing substantially it could hike up to 65,000$ yearly.
What are the skills which will help to get a promotion or increase payouts?
As you are a fresher in this market and has fewer skills and less experience, you'll receive fewer payments but as you will gain experience and learn skills within the company or outside it will help you tremendously to increase your salary, skills could be-
Financial statements
Account Management
Email Campaigns
Trade shows
MS Office
Fluency in writing and spoken International languages
If you want to change up your job search, you might want to look at a career path for the job you have in mind. What is a career path? It's a map showing how you might advance from one job title to another. Salary changes are detailed for each career path. You might, for instance, progress from the role of marketing coordinator to one of the account executives at some point. If you work hard, you might end up earning the title of strategic accounts manager.
Career after-sales and marketing coordinator with salary
Marketing Manager-95,000$/YR
Account executive-57,000$/YR
Marketing director-105,000/YR
Senior sales executive-45,000/YR
Tips for new marketing and sales coordinators
Always be updated about the market, Know about your company first, how your company works? What are their ethics? Then research about the competition will give you the most valuable information which will help you to figure out leads for your company. Follow market trends, follow customer demands, and fulfill them this will lead them from one-time buyer to permanent customer.
How to Build your resume for sales and marketing coordinator

Start with your basic information, Name, Secondary Educations, Qualification, Higher Degree(if present), Skills obtained,
Objectives completed at other companies like campaigns, industry events, performance history, time spent at the company, working methods, problem-solving skills, Internships, and certifications obtained or awards won at the company as it will help the company your working ethics and your focus towards the company and work. Don't add any unnecessary elements on the resume as it will make it bulky make it short, simple, and rapid in readability
Conclusion
For people with "Wolf of Wall Street" can easily hail through this job and perform very well as this job is all about the buy and sell method, you bring a new product, you think about its marketing and plan a method, execute it, and bring a new customer. You have to plan every way out to just sell or increase your brand value.
(Image Courtesy-www.jobhero.com)
QnA
Q. Who can be a sales and marketing coordinator?
Ans. Anyone holding a bachelor or higher degree, with a good hand in marketing skills with proficiency to speak to customers or email them and good computer skills with at least 2yr+ experience in sales department or salesmanship or worked in a startup can apply for this job.
Q.From where you can understand the basics of marketing?
Ans. You can learn the basics of marketing by many means: Books, Courses on the Internet which give you certification, Courses by people working in Marketing on youtube. One of the main locations to understand marketing is by doing Internships as they don't need any or too little marketing knowledge, The hiring company will help you to understand the workings of the company by induction meetings, webinars and will give you live projects to work on and also pay little stipend as per your performance. Also, the company will provide you with a certificate and LOR for your completion of the internship which will strengthen your resume in the future.
Q.What's the average salary for this post?
Ans. If you have recently joined this post it'll vary from 27,000-30,000$ yearly, but as your experience will increase and as per your performance your salary will be increased to 30,000-56,000$ yearly.
Q.What are the posts I'll get after promotion from the sales and marketing coordinator?
Ans. After getting promotion from your old post you can be the Senior Sales Executive or Executive Coordinator or Sales Coordinator, from there you can be an Area Sales Manager in your city or Regional Sales Manager in your state. The salaries will vary from 30,000$ to 75,000$.
Q.What industry hires or is interested in hiring a sales and marketing coordinator?
Ans. We were able to determine which industries employ the most marketing coordinators just by counting the number of employees within each industry. Those industries include hospitality, retail, and media.
Reference Links
Marketing Coordinator Demographics and Statistics [2021]: Number Of Marketing Coordinators In The US (zippia.com)
Sales Coordinator Salary | Comparably
What Does a Marketing Coordinator Do? (mediabistro.com)
Sales Coordinator Salary in the United States (indeed.com)
How to become a sales and marketing coordinator?