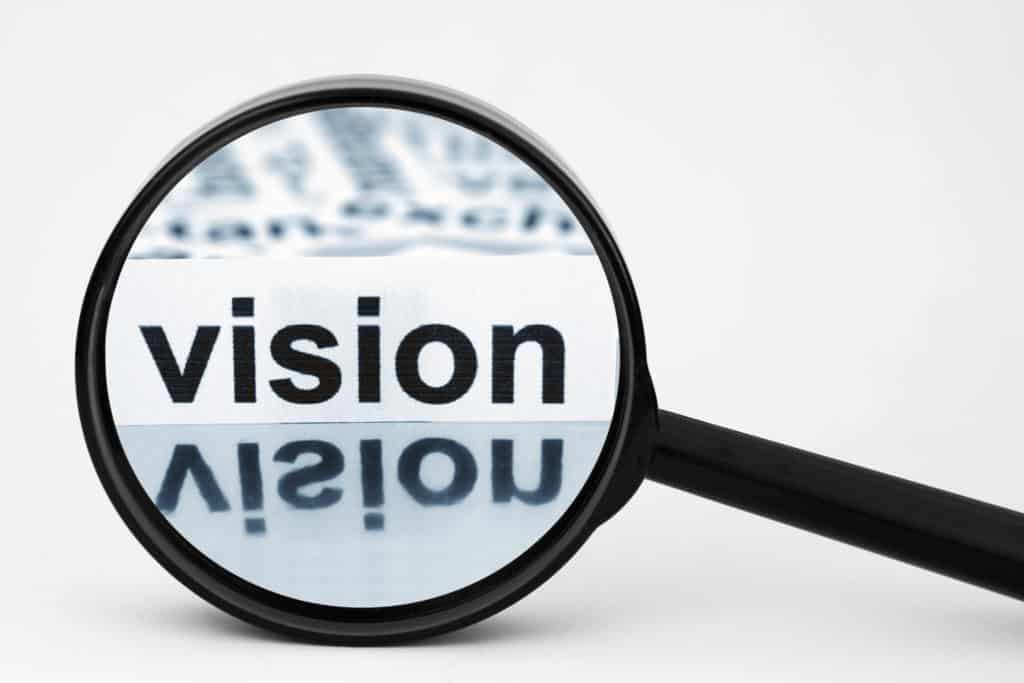 Introduction 
The Mission and vision statement of an organization set the tone and highlight what is highly important in an organization. A mission statement explains an organization's current situation as well as its key goals or objectives. It describes what the organization does, how it does it, and for whom it does it. A vision statement provides the organization's future state, namely, what the organization hopes to become in the future. As a result, it is a long-term aim that offers direction for the business.
Johnson & Johnson is a major corporation involved in the research and development, manufacturing, and selling of various healthcare products. It is divided into three sections: Consumer goods, pharmaceuticals, and medical devices are all examples of products in this category. Its primary focus is on human health and well-being items. This paper will analyze Johnson and Johnson's mission and vision statement and provide examples of achieving their vision and mission.
Johnson- Its Mission and Vision Statement Analysis
Johnson & Johnson is a comprehensive healthcare-based firm that has proved its value and passion for improving health for all people, regardless of geographical or other barriers. Three of Johnson's brothers founded the American firm in 1886 to manufacture surgical bandages.
This Company's purpose and vision statements have seen it grow from a small local business to a multinational firm placed 37th on the Fortune 500 list, with divisions in medical equipment, consumer healthcare, and pharmaceuticals. In addition to its contribution to its success, Johnson & Johnson corporation maintains a list of core values that influence its operations.
The vision statement of Johnson & Johnson is "for everyone to harness their unique experiences and perspectives – together – to inspire solutions that create a better, healthier world." The statement demonstrates that Johnson & Johnson acknowledges the unique qualities of everyone. It then employs these to have an impact on the lives of others around the world. The following elements are included in the statement:
Everyone has their own set of experiences. Johnson & Johnson, a firm created by two brilliant brothers, understands the impact that everyone can have on the world. That is why it allows people with varied talents to contribute to its direction. The organization considers the combined efforts of all employees to be its greatest asset.


Come up with creative solutions. The combined thoughts of Johnson & Johnson's workers have enabled the corporation to lead in the invention of various impacting goods. Today, the firm is well-known for making a significant contribution to multiple healthcare sectors through its innovations. These have been helpful in the treatment of a variety of disorders.


A better world. Johnson & Johnson, as a worldwide firm, has established operations in over 60 countries across the globe. It also markets its products in all countries to guarantee that they reach everyone and impact their health.
In addition, Johnson & Johnson's aim is "to help people see better, connect better, and live better." Johnson and Johnson's vision is to help people live to improve their lives. The following elements are mentioned in the vision statement:
Improve Your Vision
Improve Your Communication
Better living
The evolution of these three components outlines how Johnson and Johnson's assistance to individuals would eventually lead to a higher standard of life. Johnson & Johnson is essentially a pharmaceutical corporation that exists to meet one of humanity's most basic needs: healthcare. Because the organization contributes to the healthcare industry, its responsibility and dependability are critical. Johnson & Johnson's vision statement claims that the firm wants to improve people's lives by creating healthy and beneficial goods.
The stated mission of Johnson & Johnson is: "Our Credo Stems from a Belief That Consumers, Employees, and the Community Are All Equally Important." The mission of the Company is referred to as "Credo." Credo relates to the beliefs and goals that guide one's actions. The inclusion of this term in the mission statement demonstrates that Johnson & Johnson's actions, programs, and productions are all motivated by their belief.
In addition, the organization's credo includes the idea that the corporation cares about its customers, staff, and community. Given that Johnson & Johnson is a Fortune 500 corporation with thousands of product lines and activities, its resolve to treat customers, employees, and the community equally is admirable.
Johnson & Johnson mostly believes in their core ideals in Our Credo. According to the credo value, their first obligation is to doctors, nurses, patients, mothers, and everyone who consumes their services and products. Johnson & Johnson feels accountable not only for their customers but also for their staff and the environment they workaround.
They also have a sense of social duty and have donated to numerous causes. Johnson & Johnson concentrates on their financial responsibilities to their stockholders to ensure a transparent cash flow across the firm (Our Credo Values). The Company's strategy principles are one-of-a-kind.
They are primarily concerned with long-term growth, with a primary emphasis on health care. They have a decentralized management system that oversees the entire organization. Their primary growth driver is as follows: "In today's highly competitive global market, it is equally crucial that we focus on the critical drivers of our future growth: creating value via innovation, expanding our worldwide reach with a local emphasis, and executing with excellence in everything we do. Johnson & Johnson pursue growth drivers per the Leadership Imperatives: (Our Creed) Connect, Shape, Lead and Deliver.
Johnson and Johnson have a strong focus on long-term planning and deliver the best service possible to their consumers. To compete in the market, they have their own set of principles and strategies. This demonstrates how it intends to expand during its existence. Johnson and Johnson make diversity, equity, and inclusion a daily part of how they work. The organization's purpose is to make diversity and inclusion a way of life.
In every area of Johnson & Johnson, promote their culture of belonging, where open hearts and minds unite to unlock the potential of a bright mix of people. Johnson and Johnson achieve equity by personalizing tools and resources and removing systemic barriers that prevent everyone from reaching their full potential.
Johnson Vision and Mission Statement
The Vision and Mission Statement of Johnson and Johnson Worldwide is called Our Credo. And statement says the following: Our first responsibility, we feel, is to the patients, physicians and nurses, mothers, fathers, and everyone who uses our products and services. Everything the organization partakes in best suits their requirements of excellent quality. Johnson and Johnson aim always to endeavor to deliver value, minimize costs, and keep rates reasonable. The organization gets Customers' orders filled quickly and precisely. 
Johnson and Johnson aim to be accountable to their employees who work all over the world. Their mission and vision create an inclusive work atmosphere in which each person is treated as an individual. The Company aims to appreciate its internal diversity and dignity while also recognizing individual worth. The aim for their employees is that professions must provide them with a sense of stability, contentment, and purpose.
Johnson and Johnson Working conditions must be clean, organized, and safe, and compensation must be fair and reasonable. The organization aims to support its employees' health and well-being and assist them in fulfilling their family and other personal duties. Included in their mission and vision is that Employees must offer comments and file grievances without fear of repercussions. They add that those who are qualified must have equal opportunities for employment, development, and advancement. Johnson and Johnson aim to deliver high-quality services.
Johnson and johnson are accountable to the communities in which they live and work and the global community. We must assist people in becoming healthy by promoting improved access and care in more places throughout the world. We must be good citizens, support charitable causes, improve health and education, and pay a fair amount of taxes. We must keep the property we have the luxury of using in good condition while also conserving the environment and natural resources.
Johnson and Johnson's ultimate accountability is to their stockholders. Profitability is essential in business. The organization needs to try out fresh ideas. Research must continue, novel initiatives must be devised, future investments must be made, and mistakes must be paid. The organization aims for its equipment to be purchased, new facilities must be built, and new items must be introduced.
For the Company to prepare for bad times, reserves must be established. When Johnson and Johnson operate following these principles, stockholders should receive a reasonable return. This is what Johnson and Johnson teach all of their employees, no matter where they work.
Johnson and johnson aim for their Business conduct to ensures that it holds high-quality business practices. The Code establishes standards for corporate behavior and serves as the framework for the Company's policies, processes, and guidelines, all of which provide additional direction on expected behaviors. The organization knows that its actions, words, and behaviors do have an impact.
The organization states that Regardless of where we live or what we do, when we do what is right, that is, when we act with the utmost integrity, we live Our Credo principles and demonstrate that we care about the people we serve and respect the individuals with whom we work. The organization holds a strong tradition of ethical business practices, including empowering our workers to do the right thing. Johnson and johnson believe it must remain watchful in an increasingly complex environment to ensure that Righteous behavior is reflected in words and acts.
How many employees work for the Company, and how does the Company keep a sense of family in such a vast organization?
Johnson & Johnson employs around 8,400 people worldwide. As a Johnson & Johnson Family of Companies Member, the Company has access to an even more comprehensive network of over 125,000 workers worldwide. Sustaining a sense of community in a large corporation can be difficult.
Still, the organization has a shared mission and vision that drives and keeps the Company connected. Johnson & Johnson also rely on communication to stay connected when we are not in the exact location. J&J Vision employees are involved in over a dozen employee resource organizations that bring colleagues together to celebrate diversity. These organizations organize activities throughout the year to spend time together and give back to our communities.
Johnson & Johnson has a Solid Foundation called, Our Credo and Aspiration express common principles that guide the operations of the Company every day. They serve as the cornerstone for the organization's Strategic Framework. The priorities and direction provided by these texts help to distinguish their culture. More importantly, they enable each member of the Johnson & Johnson to play an essential role in collectively caring for the world.
Employees at Johnson & Johnson are obligated to have a beneficial influence on people, the environment, and business. That entails going above and beyond customer service to serve the health and well-being of people everywhere, being responsible stewards of the resources Johnson & Johnson shares, and maintaining the profitability and vitality of businesses wherever we work.
Employees are supported outside of work when they devote their time and resources to activities that benefit their local or global communities. The Company Contributions Report contains the most recent information on how the programs we support and our assistance: Women and children's lives must be saved and improved, Disease prevention in vulnerable populations, and Improved healthcare workforce.
Johnson & Johnson aim to achieve Sustainability through their operations. The organizational citizenship and support for environmentally friendly business practices are an outgrowth of the Company's concern. The organization is enthusiastic to Contributing to the resolution of the world's significant healthcare concerns. They are preserving resources and environmental protection and running the business in ways that are beneficial to society.
Conclusion 
Johnson & Johnson's fundamental principles include "growth and innovation, investing in the future, global diversity, citizenship and sustainability, developing diversity, and a global supply base." johnson and johnson, in its mission and vision, shown that it cares about people and their well-being. Johnson & Johnson enforce these basic principles to ensure everyone remains dedicated to achieving its mission and vision statements, focusing on caring for humanity.
The most crucial factor is that the Company encourages its employees and other stakeholders to remain progressive and maintain the drive to solve problems alive. Johnson & Johnson fosters a culture of sharing and corporation by accepting people with all abilities and backgrounds, which has been the basis of its creativity. It has allowed the corporation to develop itself, and it is continuously products into the global entity that it is today. 
Frequently Asked Questions
Why Do Johnson & Johnson Pay Health Care Professionals?
Collaboration with healthcare practitioners is critical for developing breakthrough goods, treatments, and procedures that improve patient care. However, Physicians'Physicians' services are time-consuming and demand a high level of skill. Therefore, fair market value rules are used to determine compensation for health care practitioners' time, effort, and intellectual property.
How Does Johnson & Johnson Companies'companies' Collaboration with Health Care Professionals Benefit Patients?
Johnson & Johnson enterprises collaborate with health care providers to ensure that patients receive the best possible treatment. Peer-to-peer education helps alleviate potential treatment gaps by allowing practitioners to objectively exchange essential medical facts with expert colleagues about the appropriate use of our goods.
In addition, we work with prominent physicians to create innovative surgical devices, drugs, and diagnostics. Doctors enjoy interpersonal relationships with the patients we serve and, as a result, can provide reliable advice to our organization about specific and changing patient needs. These initiatives result in significant medical advances that improve the lives of patients.
What Is Johnson And Johnson's Johnson's Tagline?
Johnson and Johnson's tagline is "For All You Love.‌
Johnson Mission and Vision Statement