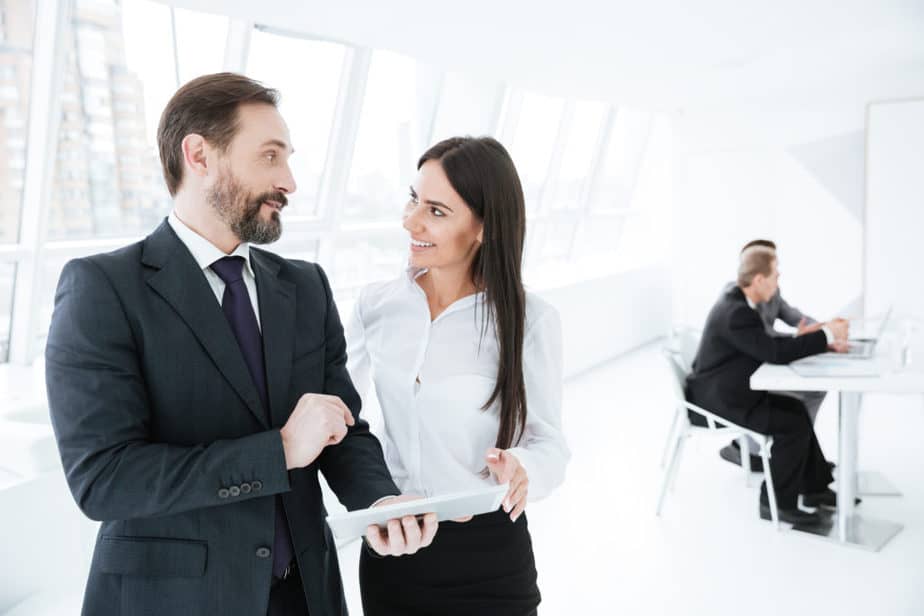 Introduction
In this article, we will see How to answer 'How would your friends describe you?'.
The interviewer may ask this question because they want to know how others perceive you. Sometimes seeing from others' lenses provides a better perspective of a person. Most often, the interviewer asks this question to have a sense of what it is like to be around you and the character and traits that you will bring into the company. They want to see your work ethic and how you can fit into their cultural mold. Having a perception of what you are like puts them in a better spot to make the right judgment about you.
When an interviewer asks this question this is not a time to mumble and stumble while formulating your answer. It will give a bad impression to the interviewer. It also puts you in a negative light as it looks like you are unaware of yourself or that others don't find you appealing enough to comment on your personality. So, when an interviewer asks this question, 
have a story to share. Tell them about the times where your traits shined through and how your friends find solace in your presence. 
It is the time to highlight your people's skills and all that makes you unique and wonderful. 
When you tell them your story, it is obvious that you will not find the time to say everything about yourself, so be wise and choose only the traits relevant to the role.
 It is best to give a short description instead of boring your interviewer with all the unnecessary details.
Once you have decided what to say, you will be less anxious about it. Which is a huge thing as it will get reflected in your performance.
The more cool and calm you are, the better you will perform.The interviewer just wants to assess you from another's viewpoint. 
Things to avoid while answering this question
One should not answer this question in a hurry. Make a conscious decision to tell specific traits only, especially the one that fits the role.
While answering it is best not to tell one of your flaws. Even if it is done jokingly, it will hamper your selection process.
Say it with poise and humility so that you don't come off as a braggart.
How to answer?
Firstly, research the company and know what they value. Do your traits align with theirs? You will have one or two positive traits hiding in there. Bring it out and the next thing to do is tell a story about it. As in how your character has helped your friends and how they have told you about it. 
Thirdly, while narrating your good traits, it may feel good to do it as who doesn't like to highlight somebody's compliment about you but remember to keep it modest. Modesty never goes out of style and you must remember humility is a great trait that every interviewer looks for.
Fourthly, make an effort to keep it short and end the story on a good note, especially align it with your professional roles.
Fifthly, remember that the interviewer is not asking this question to have an informal casual discussion about you and your friends so be vigilant and don't go off course or try to be too friendly with your interviewer.
The last thing to remember is don't forget you are in an interview room, no matter how friendly an interviewer may be, you need to tell your story with a professional demeanor. 
Example answers
Example 1
During the pandemic, my friend told me that I had inspired them to lose weight. The daily motivation and encouragement made her confident to shed that pound. She told me that I was a force to be reckoned with during her most trying time of battling with her weight issues. My colleagues and my last boss also know this about me.
They say that my optimistic mindset rubs on them every time they are tired and lack focus. My friends also describe me as the life of the party and a big planner. The last time we decided to go on a road trip, we had an excellent time exploring the place because I had already researched all the cool places and cheap but good homestays way ahead of the trip. 
2nd example.
My friends know me as a calm and quiet person. They tell me that when I speak I speak with wisdom. A couple of my close friends also know me as the hilarious one. I come off as an introvert most of the time but at times when I need to be proactive, my friends say that I am always there looking out for them. My work friends tell me that I am hardworking and they admire my work ethic. Whenever there is an office function or any other important event, my boss relies on me completely.
There was an annual function once at the office and the caterer canceled at the last minute. It was a stressful moment but I kept my cool and contacted every person I know who does catering from my personal network. I found one and lo and behold the function went smoothly. Everyone liked the sandwiches that were served. The caterer also gave a good discount as she was one of my close contacts.
3rd example
My friends know me as the creative one and they say that I am good at budgeting. There was once an event in my organization and a bunch of us were given the task to decorate the entire hall with a proper theme. There was a shortage of ideas as we had done all that was in the book and this was the final event of the year so it had to be the most unforgettable one.
I took the matter into my hands and came up with some DIY designs. The material was hard to get but I arranged for it anyway. We ended up having a unique interior design. My friends know me as someone whom they can count on. The event was a success.
4th example
My friends say that I am helpful and they see me as a hardworking, determined person. Whenever they want to hang out with me, I have to check my appointment as usually I am always up to something. My friends say that they have to work around my schedule. I love to make the best use of my time and I do value people and I have a few of my close friends, other than that I mostly spend my time working on my craft or learning something new. My friends see me as an ambitious person, full of zest. 
5th example
My friends jokingly call me Robot or machine man as I am always working. They love my energy and they always take a tip or two regarding my fitness regime. My friends love to spend time with me and they say that I inspire them to live a more healthy lifestyle. My healthy lifestyle plays a profound role and has a positive effect on my performance at work.
This not only helps me to stay focused in whatever task that I do but also helps me to stay motivated and positive throughout the completion of a project or any challenges that I may face at work or elsewhere.
6th example
My friends always call me the organizational freak. Whenever they come to my place, they say that my organizational style is impressive. This habit is also reflected in my work. My colleague says that they can learn a thing or two about my organizational skills. I just love to keep things in order. And I would always mark my files according to their requirements and I do that for anything and everything. This makes my task easier and my work fuller.
Example 7
My friends say that I am an earthy person and a natural nurturer. They say that I am always seen rescuing animals or taking care of children in the streets. I have earned the title Mother Teresa. Whenever we go out for lunch or out of town for trips, they know that I will carry extra food to give to needy people or animals that I anticipate meeting on the way. This trait of mine has helped me to do well in my social work career.
And I chose this company to apply to because Your company holds the same vision that is to help one needy person at a time.
Example 8
My friend says that I am an adjustable person and they view me as someone who can adapt in any circumstances. On our last office trip, we went to a very hostile place in terms of weather and the locality, but for me, it was not that hard to adjust. My colleagues were impressed by my adaptability. I have developed this habit through many years of disciplining myself as I wanted to live a content life. This habit of mine helps to bring consistency to my life.
Conclusion
The way you narrate how your friends see you will be a deciding factor in your interview performance. The things you described to the interviewer give an essence of who you are as a person. Make sure to keep a good positive image and tell your story confidently. Your story will make or break your chance of hiring.
And when you tell your story, say it with a lot of enthusiasm and confidence, after all, you are telling a good account of yourself from others' perspectives which is fun and interesting to share. Make a note of it and remember those important points to nail this question with ease.
How to answer 'How would your friends describe you?'