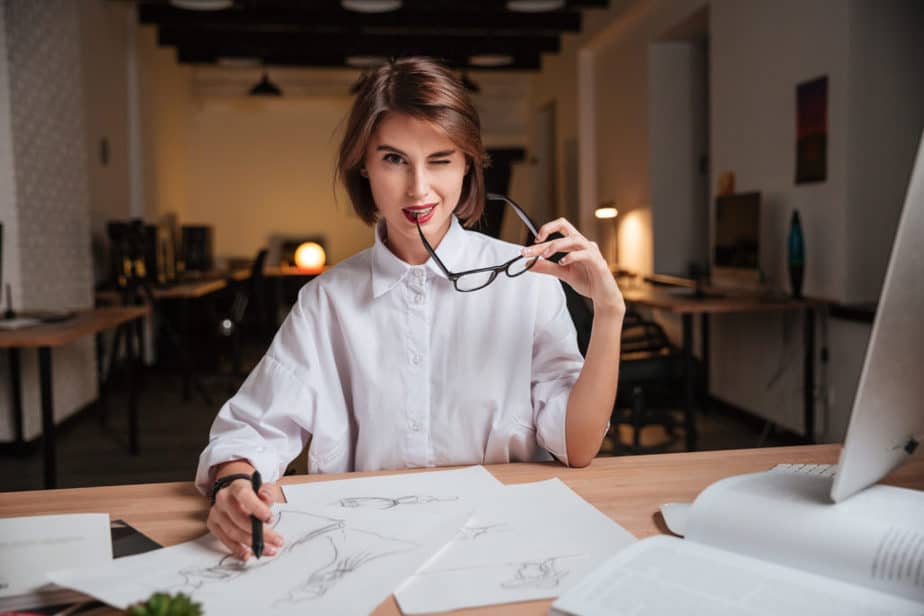 Wood is one of the most popular elements used for making furniture, constructing homes and offices. Be it your office desk, kitchen cabinets, or the perfectly sculpted showpiece at the entrance. While some of us like custom-based items, others like to do woodworking work themselves. This skill is also known as 'Joinery'. If you do woodworking as a hobby, you can take it to the next level and become a professional joiner. But, do you know whether 'Joinery is a Good career choice or not?'
Joinery refers to a skilled trade of joining two or more wood pieces together. The pieces get joined through intricate joining, or they can get glued and nailed together. If you like working and creating something with wood, you can become a joiner. But to succeed as a joiner, you need to possess technical skills, physical stamina. Also, you have to get appropriate training or experience. If you have all these skills with you, then joinery is a good career choice for you. 
If you are still confused about the joinery profession and want to know more about it, we have put together all the necessary details in this article. Read further to find out 'How Joinery will serve as a good career option?'   
What is Joinery? 
Joinery refers to the skilled trade of carpentry or woodworking used to create different wood and timber products. The word 'Joinery' truly means the technique of joining two pieces of wood through various techniques. Typically, it involves cutting notches in the wood to fit wooden elements together, putting pressure, and performing a heated molding technique to fix the joints. 
Joinery often gets confused with carpentry as both come under specialized woodworking trades. The term 'Joinery' is familiar in the UK, New Zealand, and Australia, while other countries consider it carpentry. To understand it better, we need to look closely at Carpenters' and Joiners' roles.  
Joiner 
A Joiner refers to a trained and skilled professional who builds the item within the workshop and joins the wood pieces together. The Carpenter fixes these prepared wood items on sites. 
The Joiner works in workshops and deals with heavy machinery. They often get recognized for preparing doors, staircases, windows, and fitted furniture.  
Carpenter 
A Carpenter refers to a specialized person who handles heavy elements. They deal with the construction and fitting of heavy items on-site including, roof trusses, floors, and stud work. They can work flexibly anywhere because of the usage of light and small tools. Carpenters act as the leading person on-site, so they need to ensure the proper fitting and framework of the structure.   
Bespoke Joinery 
Bespoke Joinery is a term used for custom-made Wood items. Most of us want to buy articles that fit our specifications and available space. Bespoke Joinery will help you to fulfill these needs. 
Custom-made "Joinery" provides us the feature to design and prepare attractive and fitted items to maximize the space. You can also hide the clutter and add value to your living space. Bespoke Joinery usually includes built-in furniture, wardrobes, shelves, cupboards, and numerous other designer articles. 
Bespoke Joinery also contains specific timber items or products. It involves both large-scale and small-scale articles like roofing framework, tailored-made staircase, doors, and windows. In addition, joiners prepare all the products uniquely as per the client's specifications and design preferences. Finally, joiners involved in Bespoke Joinery have a unique identity of highly trained and skilled professionals.  
What are the duties of a Joiner? 
A joiner usually deals with creating, designing, and fitting a wood item. It can be furniture, wardrobe or cupboards. Other than that, a joiner needs to perform various duties. It includes:- 
Gaining knowledge about different materials 
Acquiring the understanding of site designs and drawings as per specifications 
Performing sight surveys to gain essential size and design requirements 
Creating design sketches and drawings as per customer and space requirements 
Selecting the materials required for the job 
Need to measure and cut wood as per the requirements 
Handle and work with heavy machines to cut woods 
Coordinate with suppliers and subcontractors 
Need to use technical and computer-specific tools 
Need to work on the computer with designing and hi tech-drawing software 
Need to check the quality of all items 
Handles production budgets and schedules 
Need to repair and prepare an exact copy of the damaged wood product like table drawer, door, etc 
Preparing custom-made furniture 
What are the abilities and skills required for the Joinery profession? 
Joinery is often considered a form of art due to its attractive designs and detailing. To excel in this art form, you need to possess some skills and abilities. Some of the essential Abilities and Skills include:-
Detail-oriented and Precise 
As a Joiner, you need to communicate with numerous people before creating a product. It includes communicating with clients about their specifications, wood suppliers, subcontractors, or carpenters for fixing built-in furniture. 
So having strong communication skills will ensure productive working and timely completion of the product preparation process.  
Strong Communication Skills 
As a Joiner, you need to communicate with numerous people before creating a product. It includes communicating with clients about their specifications, wood suppliers, subcontractors, or carpenters for fixing built-in furniture. 
So having strong communication skills will ensure productive working and timely completion of the product preparation process. 
Measurement and Mathematical Skills 
Joiners need to acquire proper understanding and mathematical knowledge to practice joinery work. Gaining mathematical skills will help you take measurements, calculate angles, square footage, and percentage quickly and correctly. 
Finally, these will eventually lead to high-quality finished products with proper measure. Some of the essential mathematical skills include algebra, geometry, arithmetic, statics, and calculus.  
Problem Solving Skills 
Joinery is a detailed and precise art, and any small mistake can ruin the whole product. Therefore, as Joiners, you need to think and act quickly if anything goes wrong during the product preparation process. 
For example, if a tool breaks or something doesn't work, you need to find other options quickly to execute the plan. 
Mechanical Skills 
Joinery requires proper handling and management of numerous tools. As a Joiner, you need to be effective with the handling of power and hand tools. It includes heavy machines, saws, and drills. Also, you have to function as per the tool safety precautions. 
Physical Strength and Stamina 
Joiners may not work on the field like carpenters, but they need equal strength and stamina to handle the construction work. Physical strength and power will help you lift and operate heavy power tools and spend lots of time on your feet.  
Ability to Read and Understand Blueprints 
Joiners need to acquire the ability to read and understand blueprints. It will help further with technical building plans and fulfilling the client's requirements.  
Manual dexterity 
Joinery requires proper hand and eye movement to create a detailed and high-quality product. Being a Joiner, you need to possess manual dexterity. 
It will help to cut, design, and deliver a finished quality product. Also, it will help you avoid injuries while lifting or operating power tools.
How to build a career in the Joinery profession?
Although Joinery and Carpentry are different woodworking trades, you can follow the same process until you specialize in one specific field. To become a Joiner or a carpenter, you can follow the following steps:- 
Step 1: Acquire High School Diploma or GED 
If you are interested in woodcutting & designing and want to build a career in Joinery, you can take your first step by earning a high school diploma or GED. You can opt for the subjects like Woodworking or Carpentry, Mathematics ( including geometry, algebra), Mechanical Drawing, Business, Finance, and Drafting.  
Step 2: Get an Apprenticeship 
Apprenticeship acts as an essential and common step for becoming a Joiner. You can choose from several pieces of training offered by contractors, trade unions, or professional associations. It will provide you practical experience and knowledge required in the joinery profession.
You can also learn about workplace safety like safe tool practices, first aid; fundamentals of carpentry like measuring, cutting, and assembling of wood; and technical training in subjects like reading blueprints, sketching, or drawing. 
During Apprenticeship, the employers may pay you with wage or stipends and for additional schooling or training. However, it will take 3-4 years before you get a permanent job as a Joiner. 
Getting an apprenticeship will reflect recruiters that you can handle the Joinery work. Also, you can get a permanent job after completing your training within the same company.  
Step 3: Obtain Further Education 
If your employer doesn't provide further training during the apprenticeship, you can opt for schooling beyond your on-the-job learning. Try to get into a Joinery course that offers practical experience. It will reflect you in a positive light in front of employers. They will know that you know the fundamentals and have practical experience in the field.  
Step 4: Select the Area of Speciality 
Once you master the general Carpentry skills, it's time to select your favorite area. Next, you can choose specialized training areas like working with flooring or concrete during your apprenticeship.
Selecting the right specialization will help further in career choice. It will help you decide whether you want to pursue your career in Carpentry, Joinery, or both. 
Step 5: Become a Joiner or Journeyman Carpenter 
After the completion of an apprenticeship, you will get certified as a Journeymen Carpenter. Then, it's time to decide whether you want to stay at the same firm where you did your training, or you want to work independently.
Is Joinery a Good Career? 
Joinery involves working with woods and wood byproducts. The Joinery profession requires the skills of creativity, planning, construction, finishing, and repairing. It might not seem like a fascinating career for some, but many people leave their established job to work as a joiner.  
Whether the decision of Joinery serves as a decent career for you or not lies on various factors. If you like to work precisely with wood and want to create something unique every time, it can be a good career choice. 
Being a Joiner, you have to travel to different places for custom-made products and repair works. You have to stay physically fit, handle heavy machinery and possess skills like mathematics, attention to detail, and manual dexterity. 
Woodworking work may seem charming, but it's not for everyone. You have to wake up early and work throughout the day. Many times joiners have to work on-site in chilly or sunny weather.
 It adds to mental stress and can be physically challenging as you have to lift heavier weights than the office work. If you like to work 9-5 in a comfortable office environment, you should look for something else. 
Joinery is not only about working long hours, staying physically or mentally healthy. It is more about your passion and liking. Just like other fields, it has both positive and negative aspects. The ultimate choice relies upon whether you are passionate and skilled to work as a joiner.
 If you like woodworking and have a creative mind to create unique wood products, it can be a good career choice. Bespoke Joinery is in great demand as everyone wants custom-made products that fit their specifications and maximize living space.
Conclusion
Joinery is a skilled trade involving the creating and joining of two or more wooden pieces together. Is Joinery a Good career? Well, the actual answer depends on your passion, liking, and skills. Ask yourself whether you possess the unique skills, creativity, and enough devotion for woodworking? If you are ready to handle all the physical and mental stress, Joinery can serve as a decent career.  
Is Joinery a Good Career?