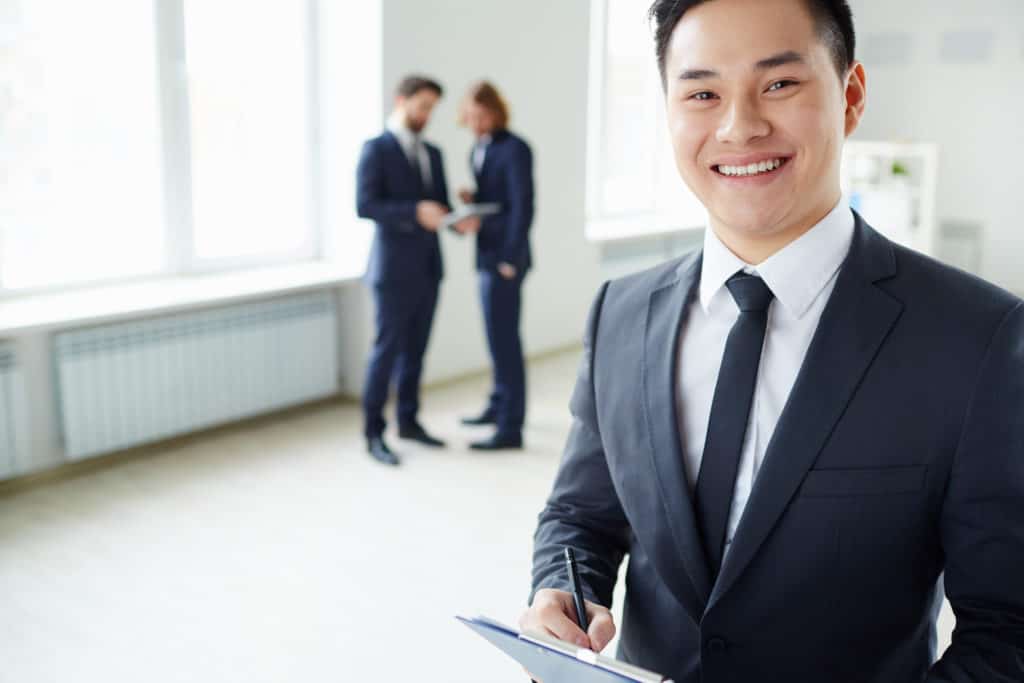 You will require a great CV, even if you are a wannabe product manager or an experienced product manager. Every recruiting company looks at your resume to see if you'll be a suitable fit for their available openings. As a result, learning how to write a product management résumé is a talent that will serve you well throughout your career. However, it's quite challenging to write a good product manager CV. Do you genuinely need to mention that five-year-old professional qualification? Does this line of the article mention as clear as it should be about what you accomplished? In this article, we will present the trending Product Manager Resume Keywords you can put in your resume.
Focusing on the talents that corporations such as Microsoft, Twitter, and Walmart desire their product managers to have is a solid strategy to ensure that your Product manager's CV is chosen. Also, to utilize terms that indicate that you have certain skills. (Skills in management: "Managed a team of….."). This method will drive you to incorporate important buzzwords and phrases in your resume while also assisting you in writing a comprehensive list of key statements that encompass the complete range of Product Manager skills required.
After all, a competent product manager understands that product managers are commodities themselves. You must persuade recruiting groups that you would alleviate their problems. Thus you must comprehend how to pitch yourselves and demonstrate your worth and usefulness to them. But first of all, let us understand in detail what is a product manager and what the tasks are that they are expected to perform.
So, what is the Role of a Product Manager?
A product manager is a person who is in charge of a business's or brand's product research and development. They are in charge of leading a cross-functional workforce in creating, developing, and implementing a technology or a commodity. The word "product" usually relates to a function or object sold to customers, and it might be digital, physical, or perhaps both.
A product manager has a lot of crowns to don. They may also be engaged in the product's advertising, budgeting, revenue, and losses. That isn't all, though. As a result, to design a good strategy, they must have a thorough knowledge of the economy and primary customers of the offering.
A product manager's typical responsibilities include:
Conducting research to assess the demands of customers
Developing a product development plan and conveying it
Creating a strategy and a timeline for the product.
Supervising the product team as they work on the product's development
Establishing sales goals that are in line with client expectations in order to achieve sales success.
Creating and launching product-related marketing and advertising strategies.
Evidently, product management encompasses a wide range of topics, many of which are hard to characterize and articulate. Considering this plethora, which performance indicators on your product manager résumé should you highlight the greatest to help you stick apart from the crowd?
Structure Sample for the Ultimate Product Manager Resume 
Anyone who has worked in product management should be comfortable with the methodology offered here for writing a successful product manager resume. It's precisely because we're trying to approach the process by treating ourselves like commodities, from the moment we come up with a concept and develop a product strategy until the moment we release the finished version. This is because it will help you understand the concept more easily, and you can easily crack your interview process to secure your dream job.
The Eight Important Steps in the Structure for Writing a Product Manager Resume are as follows:
Self-Contemplation: Since every product manager is also a brand, you must first question the importance you provide. What is your marketing strategy, in other words? When candidates are asked about this subject, they frequently fire off a litany of abilities and experiences. That won't pique a hiring manager's interest because it doesn't demonstrate your unique expertise, approach, or competence. To put it another way, talents and experiences are not value propositions in and of themselves. You may develop the fundamental value proposition that you provide to any company that recruits you by contemplating carefully who you are, what your talents are, and what your product philosophy is. Try to think of all the characteristics that make you unique and probably the best fit for the job role. 


Analysis of the industry: Since you eliminate problems, you're a product manager. Each firm's misery is unique. That means you'll need to know what the company's trouble points are so you can tailor your CV to match their needs. Conduct research to learn about the requirements of each firm. It's important to realize that product managers are paid to resolve issues. No one would compensate for a product manager if there was no problem to fix. Then, using the information you've gathered, get ready to write a personalized resume for the company you want to work for. To put it another way, if you're applying to ten different companies, you'll need to customize your CV  10 times, according to each one. You should tailor your strategy for each company. Is it time-consuming and difficult? Yes. However, contemplate this: by investing a few hours now to perform your homework, you will avoid months of futile job hunting. Fantastic product managers do the legwork ahead of time.


First drafts and testing: Include every experience you have had in the first draft. Summarize your prior jobs, volunteer activities, various projects, educational background, interests, and aspirations. It doesn't have to be perfect because it's the first draft. Simply scribble everything down on a piece of paper. Brainstorming is the first step in prototyping. Likewise, your first draft is for experimenting and researching. Don't worry about layout, typos, or resume length while you fill in your accomplishments. Prototypes are used by effective product managers to get anything off the floor, even if it isn't in its ultimate shape, the prototype makes substantial advances forward towards the end result. Further, let's speak about turning your idea into a finished product – a résumé that showcases your incredible qualities.


Agendas: Your prototype provided you with unprocessed resources to work with. However, building materials alone are insufficient to produce meaningful value. You'll have to put in some effort to turn those raw ingredients into something functional. Because product managers are constantly working with qualitative explanations and quantitative outcomes, we will begin with the story and then proceed on to the measurable impact. First, decide what kind of story you want to convey. What is the message you wish to communicate to this organization? Experiment with several narratives to see which one actually matches you. You would like to build an alternative storyline for each company based on the problem issues you've discovered. After you've written your story, go over your resume draft and cross out any bullet points that don't fit with your story. Then, make any necessary changes to the leftover elements to verify that they are in line with your overall strategy.


Consequences that can be measured: You now have a strong, consistent story that is backed up by real-life facts. The next step is to measure your influence and demonstrate your significance.  Demonstrate the positive influence you had on your prior company and customers. And anyway, unless you can't demonstrate the benefits of your achievement, an employer is hesitant to consider it was worthwhile. Another common blunder that can be observed is that the candidates emphasizing how they achieved something instead of the influence they had. When you concentrate on the procedure, you lose sight of the effect. Keep in mind that product management is all about making an effect. Employers would like to discover what kind of long-term influence your endeavor had, both on your customers and on your company. It's important to be cautious about what you evaluate. Ensure that your measured impact is closely related to your narration as you quantify your influence.


Designing of the resume: It's important to keep in mind that designing is about concepts rather than results. Information architecture, information density, and aesthetics are three design issues that should be considered. The method you show data is referred to as information architecture. It's critical that you give your interviewer useful, high-priority material in a voice that provides clear logic to them. You must evaluate your user's informational requirements. Also, limit your CV to one page and consider how much room you have on the page. Sensible product managers recognize the customer's preferences and present only the most pertinent, high-priority, and helpful data. Also, try to ensure that your resume is easy to scan and grasp.


Strategy for pitching yourself as a product into the market: Simply put, considerably greater efforts and things than just your resume is required when applying for a product manager position. Coffee talks, cover letters, presentations, and the meeting itself may all be part of your go-to-market strategy. Recognize what a cv is for: it's a product demonstration, that's all it is. Take a momentary look out from your CV and think about your entire marketing plan. Make sure the information on your CV is in sync with the rest of your marketing approach. If you're an analytics-focused PM, you should emphasize the significant trends you uncovered and make sure you've measured your influence across pertinent external aspects. If you're a design-oriented PM, you should use an attractive font and design aesthetics, and consider including a link to your portfolio or personal website. Analyze how your prospective firm makes employment judgments and adjust your game plan accordingly. Recruitment agencies, for instance, might choose to hunt for particular keywords, but the prospective employer may be searching for particular types of expertise.  Make your strategy specific to the people you're trying to reach.


Implementation of your plan: When you have finished one cv and examined your holistic strategy for that specific hiring manager, it's time to move on to the next step. Take a moment to rejoice because you've put in a lot of energy and it will pay off. Nevertheless, you must maintain your pace. The first résumé you create is the most difficult, and each one after that becomes easier. Spend the effort to create precisely focused applications for every company which you're considering. Iterate through all the stages above; you'll notice that they become simpler and quicker as you do so.
The processes may therefore be directly related to the creation of any software product for easy understanding.
Abilities That should be Possessed by a Product Manager:
Technical abilities

Identifying and prioritizing business possibilities is the first step in developing products. To make production judgments, competent Product Managers must have organizational and analytical skills.
When an idea has been recognized, the very next stage is to convert it into a user experience (UX) and a user interface (UI). Product managers always wouldn't have to be previous developers in order to be effective, but they must be capable of making a contribution to the design process.
The engineering team will begin developing the new product once it has been conceptualized. Effective Product Managers are not often experienced programmers; however, they are knowledgeable enough even to talk to designers and engineers about how the products will be produced.
It's time to introduce the item in the market, now that it's finished. Successful project managers are not typically previous marketers, but they are knowledgeable with a variety of online marketing techniques and platforms.
Product Managers should always in a better position to decide whether or not an item is a breakthrough after it has been released. As a result, they must be at ease creating performance measures, analyzing information, and conducting audits for the initiative's various partners.



Soft skills

Leadership and management abilities: Delivering items necessitates a diverse set of abilities and collaborators, for example, designers, engineers, strategists, etc. Good Product Managers are at ease leading a range of individuals over whom they possess no immediate influence or control.
Product managers invest a significant portion of their time in conferences and composing emails and text messages. Product Managers who are effective communicators both vocally and in the documentation are in high demand.
Finally, Product Managers are generally engaged in every way in making sure that the project they operate on is completed on schedule. As a result, strong organizational abilities are essential.



Business Skills 

To execute their work effectively, many product managers must have a basic understanding of business skills. A product manager, for instance, should understand how earnings, financing, working capital, and monetary gain, as well as loss all, perform a significant role in the product development project while designing a product and its marketing strategies. Product managers may also have to talk with consumers about existing and future incomes and build a proposal for a product development plan.



Ability to conduct research

These experts conduct thorough market research on a daily basis to establish what types of items their customers require, including where the rivalry ranks in respect to your company. Product managers with strong research and information processing abilities can stay on top of marketing obstacles and challenges, laying the groundwork for a profitable product.  Following the completion of market analysis, product managers must assess and apply the information in order to make informed decision making. Good product managers understand when and where to use the information that they have gathered to solve problems and create solutions that will result in a great product.
Therefore, all these abilities should be highlighted, particularly in your CV.
Most IMPORTANT Product Manager Resume Keywords
The following are the most common buzzwords and skills found in the latest Product Manager job advertisements. In other words, potential employers and hiring firms are looking for these abilities, and they are in the highest demand.  So, if at all feasible, you must surely include them in your application. We've also gone through the strategies, tricks, and techniques you should use while writing your resume for the product manager position you are applying for. It's also important to keep in mind that each job is unique. Therefore, instead of adding all of the keywords stated here in your resume, pick the most related to the employment position you're interviewing for and include only those.
Key Phrases for Strategy
Created a product vision as well as a roadmap.
Profiles for products were created.
A product blueprint was created.
A comprehensive evaluation was carried out.
Suggested tactical reforms
Terms for UX / UI Design
Initial specifications were created.
Customers' UX input was acquired.
Checked into the UX of competitors.
Offered advice to the engineering team.
Participated in the creation of a design system
Keywords for Coding
Composed comprehensive client requirements for the engineering department
Preliminary technical complexity evaluations for functionalities were completed.
Deadlines were negotiated with the Lead Engineer / CTO.
Assisted in the decision-making process for engineering trade-offs.
For the app Abc, I created front-end and back-end functionalities.
Keywords for Digital Marketing
With the help of the marketing team, we developed value propositions.
Submitted copywriting recommendations.
Collaborated release with the marketing department
Examined three procurement streams
Ramped a platform to X percentage of visitors
Keywords for Data Analysis
Establish critical success indicators.
The enhancement of measured metrics
Applied analytics on big databases
Triggered implementable information and insight
Summed up information and research results
Keywords for Leadership
In charge of a group
Connected stakeholder groups
Attempted to manage a campaign
Developed a strategy and launched an initiative
Created a definite, realistic and achievable goal.
Keywords for Communication
Conveyed succeeding steps and plans
Summed up a delicate issue 
Summed up a delicate issue 
product consultations and reviews
Addressed the meeting in front of a huge crowd
Documented product requirements
Keywords for the Organization
Handed an undertaking 
One-week rapid cycles were completed.
Launched a program
Enhanced the transportation tempo
Customized an operation and enhanced its process
All of the important sentences mentioned above begin with an action word, as you may have observed. If you use the same style for all of your keywords, your resume scanner will be able to tell immediately away if you have the proper Product Manager skills. Also, if you make your resume screener's job easier, you'll have a better chance of getting an appointment.
Where and how do I put these Keywords on my CV?
Incorporate keywords into your professional experience, qualifications, and initiatives on your CV. You could also insert a Talents column in which you can list your professional skills in order of expertise. However, it is usually preferable to add keywords throughout your portfolio rather than simply in the headline and skills portion. If you use a keyword in your skills area, be sure it appears in other places. Using a keyword simply once can send applicant monitoring systems into a tailspin. 
Every Organization looks for an honest candidate, and therefore, if you don't have any familiarity with certain technical abilities or keywords, don't put them in your resume. Trying to fake expertise or knowledge may land you in great trouble, and you may also lose the job opportunity.
The Bottom Line
Applications aren't simple to write; they can take several days, if not weeks, to complete. Even more difficult, you can't just use a standard cv since prospective employers can detect if you've done so. However, with each CV you produce, you improve your resume writing skills. Moreover, every resume you complete is a product that you send since resumes are commodities.
Resumes are marketing demonstrations, and product managers are goods. You must have a strong idea of yourself as a product to write an effective product manager resume. And besides, all the product demos vary from one another; how uninteresting would that be if they all appeared and performed alike? Create the remainder of your market plan after you've finished one résumé. Check to see if your resume is accomplishing the intended objective. Keep the enthusiasm going once you've finished your first resume and move on to the next. Each one will become easier.
You're almost done with your product manager resume and are on your path to securing your ideal job. To get past the resume keyword filters, it's best to include just technical skills in the appropriate sections of your cv. A superb resume entails a tremendous deal of responsibilities. So go ahead and put your knowledge to good use. You'll have appointments without even you realizing it.
Trending Product Manager Resume Keywords 2021