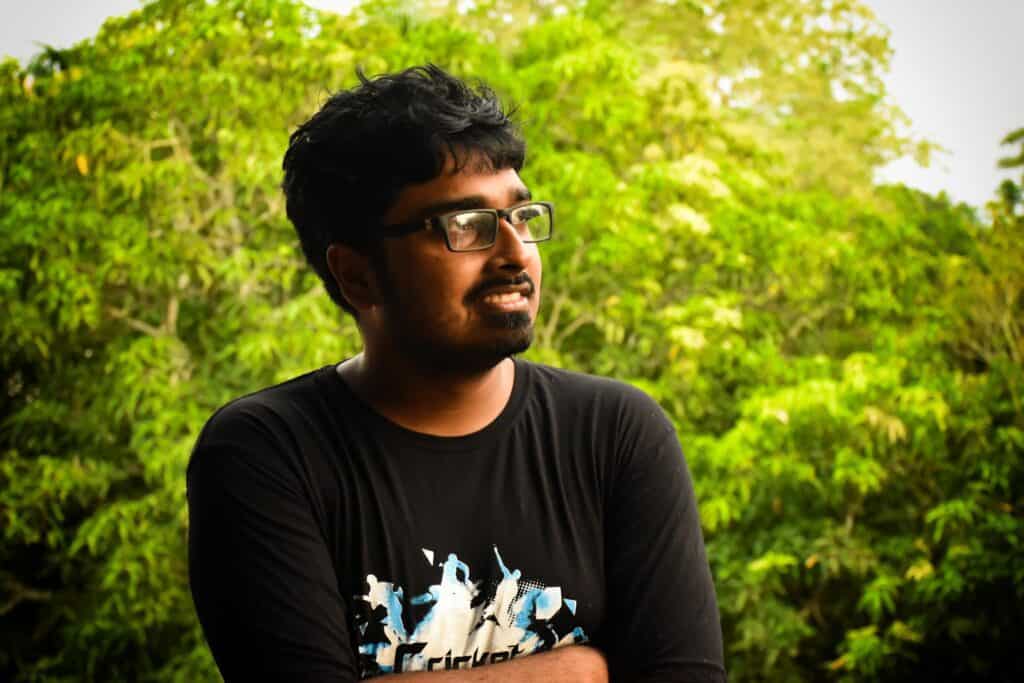 Bio | Becoming a User Experience Engineer
Hello, My name is ATIQUR RAHAMAN. Right now, I work as a user experience engineer in a multinational company named SELISE Digital Platforms. SELISE is a Swiss-owned Software Engineering and Business Consulting company. It has 4 branch offices worldwide & 300+ employees and maintains a job. I also do freelance projects. I am also an entrepreneur.
You can connect with me:
Website: https://www.atiq.info/
Twitter: https://twitter.com/atiq31416
Instagram: https://www.instagram.com/atiq31416
LinkedIn: https://www.linkedin.com/in/atiq31416/
How was your University time?
The beginning of my story was different from others. I studied Urban & Regional Planning at an Engineering University. But I don't like this subject at all. In South Asian countries, sometimes parents force their children to choose subjects for study in university. Unfortunately, the same thing happened to me. I always wanted to learn new things about technology. And I also loved to design. As I didn't like my subject so much I didn't study. 
Why did you choose a career in this field?
 I can remember at the age of 5 or 6. I used to draw feature phones in my exercise books with redesigned buttons. At the university time, I worked as a graphic designer for numerous programs on my campus and freelance sites. But I was missing something. I wasn't satisfied with it. I had a feeling that I need to grow more.   In my university life, I always wanted to be an entrepreneur. We had our own team named "Icarus." In university days, we worked on some ideas & built some mobile applications. In those applications, I designed the user interfaces. At this time, I knew very little about UX. But I found this interesting. I realized that it was my missing part. So I started to gather knowledge in this area by reading books & blogs etc. I & some of my friends founded our own tech company after university education. We have our investors & everything. We were very excited & started working on our own tech products. Our first idea was to create an open platform for food reviews. So we started to work on it. I started to apply my design ideas in this project which I had gathered from the past. After working for about 1 year, the project was postponed due to funding-related issues. 
What was your first job or nuggets from jobs you had that helped you get to where you are today?
As a result, I was depressed for weeks. Cause It was like a dream project for me. I was one of the founders, but I had to postpone. Then I started to regain my confidence gradually & applied for the post of UX Designer in multiple companies. In the meantime, I continued my freelance projects. Then I got a job as a UX Designer in Dingi Technologies Limited, the largest local map company in Bangladesh. Dingi sells map API to other tech companies. (Ex. Ride-Sharing Services, Online Shopping… etc.). Dingi also has its own in-house products. There are more than 10 products (App as well as web) to work on. It was a huge opportunity for me to craft designs for many products, both for B2B and B2C.
I learned a lot about the targeted user difference, how to build a product for different demography. Firoz Ahmad, a talented UX Designer in Dingi, helped me a lot in this process. We have our design system to maintain this wide range of products.  Besides working in Dingi, I also started to nurture my freelance side. But this time, not on any platform. I  built my own portfolio site & hosted it to show my works. I participated in design challenges from numerous sites & won them. These gave me the spotlight & reach to the clients. Among those visitors, some contacted me through my site for their project. This was my process to get side projects as well as to maintain my main job. As the client contacted me always I don't need to waste time on any platforms.
After passing a year in Dingi, I got a call from SELISE Digital Platforms (My existing company). They said they saw my portfolio on the web & they had an opening for a User Experience Engineer position. They want to start the interview process If I am really interested in this. I replied, "Yes." After several processes, I joined SELISE in June 2020 in the pandemic situation. SELISE has global clients from all around the world. I am now serving as a User Experience Designer in the Fintech department. Every month I get a huge numerous job offers from multiple companies. 
How did you prepare for the interview?
As I worked for products with product ownership in my own previous company, It was my advantage. Because I had the opportunity to learn from my own product, and as a UX Designer, it's important to work with real products. Real products always have different requirements than concept products. Knowing about your design is important. I have a habit of reading books. So reading UX books actually helped me know about the product design, its constraints & other factors. I also have enough knowledge about the development process. This also helps to align your design with devs. Keeping an eye on the newest trend also helps. That was my preparation before the interview,
Can you provide some book recommendations?
As a UX Designer, It's necessary to read on a daily basis. Here are some of my book recommendations:
Don't Make Me Think, Revisited: A Common Sense Approach to Web Usability
Hooked: How to Build Habit-Forming Products
The Design of Everyday Things
Lean UX: Applying Lean Principles to Improve User Experience
100 Things Every Designer Needs to Know About People
Things are changing very fast in the industry; how do you keep yourself updated?
Yes. Things are changing fast in the industry. But in UX, some things are timeless. But it would be best if you kept pace with the latest tech to learn. As tech is improving day by day, there is always a chance of creating new solutions from them. I keep myself updated with new design trends, researching their limitations, reading blogs, books, etc. 
Any advice about CVs?
Remove irrelevant information from your CV.
Be specific about describing your role in each position
Show your achievements, impacts of your designs
Try to show products that are live/hosted. It is impactful.
A clean-looking CV also makes good impressions.
Advice for someone looking for a job?
Try to learn real skills rather than running with trends.
Make yourself a brand, start contributing to the community, help people.
Experience in specific tools can save you a lot of time.
Development knowledge also helps in teamwork. It also helps to know restrictions.
Knowing about business helps you to grow your company financially.
As a UX Designer, you have to be an open-minded team player.
Why do you think you were selected among other candidates?
From my own startup, I knew a lot about business. It also helps to empathize as a product owner. Also, working in a real product gave me a plus. I always try to design in a meaningful way rather than making them visually stunning. 
Lessons from jobs that you couldn't get.
After my first startup, I was in depression. It affects me in various ways & I was rejected from some of the jobs. It would be best if you were confident enough to prove yourself.
Also read How I End Up Being an Independent User Interface / User Experience Designer After Finishing Business School
My Anecdote of Becoming a User Experience Engineer