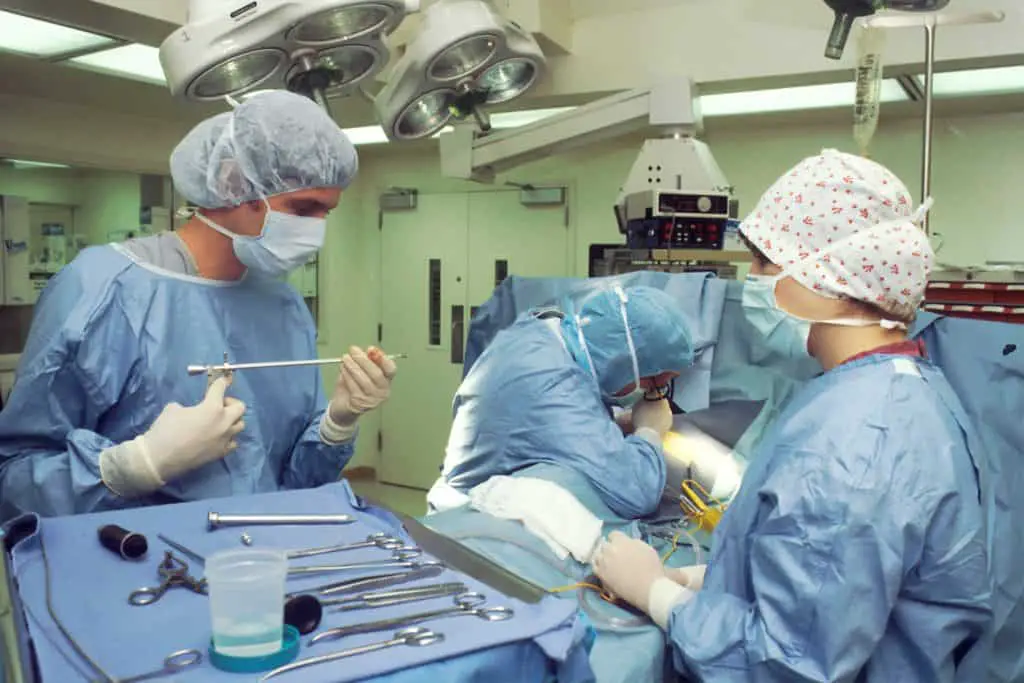 Medical technologist is a widely demanded job in medical science. Looking at the present condition, the demand for experts in medical science has drastically increased. The article contains a complete description of medical technology. It will answer the questions like medical technology, How to become a Med technologist and many more.
Medical technology is a branch of medical science. We often encounter lab technicians for a blood sample, different tests, reports, etc. They all fall under the work field of medical technologists. Medical technologist's day-to-day work includes different body samples. If they appeal to your interest, build your career in it with amazing job opportunities. Choosing medical technology as a career needs a specific certificate in this field. Also, professionals take an authorized license from a reputed institution to practice. If you plan to fly your wings in the medical field collaborated with technology, you are in the right place.
What is a Medical Technology Program?
Medical science is vast and rapidly growing. Pandemic has shown its importance. Doctors and lab technicians are in huge demand, cultivating plenty of vocations. Medical technology is not a new idea. Though, we have myths related to preferring medical technology as a career. Medical technology is not just one career option. However, medical technology itself has multiple job opportunities. One can select one career option from different career options. We are discussing some of them.
Nuclear Medicine Technology 
Nuclear Medicine Technology is a specialty in operating radioactive tracers, art scanners used in different diseases. A nuclear medicine technician prepares radioactive prescriptions for the patients going through diagnosis, X-ray, or other types of scans. To be a Nuclear medicine technician, one needs to acquire at least an Associate degree. One can also persuade and even master's degree to open up more opportunities. It has a better scope and career opportunities in the future. However, a medical license from a valid institution is a must to practice in most states. Apart, Nuclear medicine technician is a wonderful option for making both technology and medicine a career option.
Diagnostic Medical Sonography
Sonography is a painless, non-invasive procedure that uses high-frequency sounds to produce visual images of different body parts. Professional in diagnostic medical sonography day-to-day work includes producing organ images by using transducers to produce sound waves. They produce a visual report for the physicians. Sonography is a field that is in demand and also pays well. The minimum requirement to become a sonographer is 2 -year degree through an accredited training program. Bachelors's degree is also available. One can also become specialized in any field of sonography. Sonography is a fast-growing field creating multiple job opportunities. 
Surgical Technology
Surgical technology is a widely developed field. A surgical Technologist work area includes assisting surgeons, anesthesiologists, nurses, and other operating room team members. It prepares the room before the surgery takes place. It also prepares the patient, arranges medical equipment, and assists surgeons. Surgical technology is a demanded course as it pays well. Surgical technology includes degrees, diplomas, certifications. Some schools, colleges, vocational training, or hospitals offer courses that can continue for several months or 2 years. One can become a professional surgical technologist by taking a certificate and clearing an exam. Some reputed institutions provide a license that is a must to acquire to start practice professionally. 
Cardiovascular Technology
Bachelor of Science in cardiovascular technology is an undergraduate course in cardiology. Cardiovascular technologists assist the surgeons in the diagnosis of cardiac(heart) and vesicular tissues. Its normal works include preparing the patient for surgery, checking the patient's cardiac parameters while they undergo surgery. The minimum requirement to become a cardiovascular technologist is a bachelor's degree in science specializing in cardiovascular. One can also pursue a master's degree for further specialization. Cardiovascular technology has several specialized fields like invasive cardiologists, vascular technologists, Echocardiographic technicians, and more. Specialized cardiovascular technologists are well-demanded courses. Also, there are highly paid according to their specialization.
A dental assistant makes sure that all necessary equipment has been placed. Its work area includes taking care of all necessary steps in a dental operation, preparing the patient and operating room. Dental assistant necessarily examines the patients for different inquiries. Becoming a dental assistant needs a necessary diploma or degree course in dental assistant. Normally, this course stretches up to 1 to 2 years. It can also be completed in six months through a diploma course. One can also pursue a bachelor's and then a master's degree to get a well-paid job. Some States also demand licenses from a reputed institution to practice in their area.
Emergency Medical Technology (EMT)
Emergency medicine is a medical specialty that equips doctors with the skills and knowledge necessary for patient care with critical healthcare requirements. It comprises planning, emergency medical treatment, preparedness in any medical emergencies like patient's critical condition, disasters, pandemics, etc. EMTs need to make quick decisions in health emergencies or life-threatening situations. Its daily work includes interacting with severe patients, stabilizing critical illness, quick decision making, and many more. An emergency medical technician should know major medical branches like anatomy,  pharmacology, physiology, pathology, etc. To pursue EMT as a career option, one can do a BSc in the emergency medical program, continued by an MSc. 
Kinesiology
Kinesiology is a branch of science that studies the movement of the human or non-human body. Study of kinesiology forwards to scopes like orthopedics and biomechanics, sports psychology, etc. On can build a career in the field of physical education, personal trainer, sports coach. Higher options include consulting services and research. The study of kinesiology opens up various career opportunities. One can pursue a course as per his/her choice of the field wants to continue. Bachelor's degree in kinesiology builds a strong foundation for further studies. One may pursue a master's degree, doctorate of philosophy degree in kinesiology.
Nutritionist/Dietitian
A Nutritionist's job encompasses advising people what they should eat. A nutritionist is widely in every field. Its regular work includes interacting with people, advising them on a proper healthy diet. A nutritionist has an important role in the film industry as well. This nutritionist is widely demanded among celebrities. They have wide demand in the sports field as well. The minimum to become a nutritionist is the 12th qualification in biology, chemistry, physics as major subjects. One can do a bachelor's degree in dietetics and nutrition. For further specialization, a master's degree can be pursued. Different institutions have their requirement and criteria for admission.
Biotechnology
Biotechnology is a branch of science that utilizes different biological systems to create biological products. A biotechnologist works on different living organisms, parts and produces new products. Generally, biotechnologist works on different fields like environmental, medical, and industrial. It has to different tasks in different fields. For instance, 
In industries, biotechnologists have to produce enzymes for food and drink manufacturers, detergents for textile industries, and many more.
In Environmental biotechnology, technologists have to develop microbes and plants for higher growth, create environmentally friendly products for industry.
Medical biotechnologist works include studying human genetics, protein, antibodies, research on how to treat severe diseases.
To become a biotechnologist, you can pursue a relevant bachelor's degree. Several universities are providing relevant degrees. Another way is to do an Apprenticeship. Level 6 laboratory scientist apprenticeship makes you eligible to pursue this profession.
Cytotechnology
Cytotechnology is the study of microorganisms in the cells to detect cancer and other abnormalities. A cytotechnologist's day-to-day work involves evaluating patients and detect precancers and cancer cells. They examine the cells using a microscope, interpret and detect any abnormality in the cell. Collaborating with pathologists, they work to provide the appropriate result to a physician. Individuals who are interested in choosing cytotechnologists as a career need to have a strong foundation in math, chemistry, and biology. To become cytotechnologists, one needs to pursue a bachelor's degree in biology, Cytotechnology, or life science continued with certification.
Pathologist Assistant
A pathologist Assistant examines, dissects, and processes tissues. Working under the pathologists, they examine surgical specimens, microscopic evaluations, etc. The pathology assistant's daily work revolves around submitting tissue samples, evaluating removed body parts, performing postmortems, photographing body parts and organs. They usually work in hospitals, pathology lab, forensic lab, a morgue. If you find this career relevant to your skill and want to pursue it as a career, you can start to think early from high school. Higher education involves a bachelor's degree in biology or chemistry. Further specialization may continue with a master's degree.
Phlebotomy Technician
Phlebotomy technician is a specialization in the fieldwork like collecting samples, blood's, specimens, etc. Their daily responsibility includes taking blood samples with various methods like syringes or venipuncture, collecting different samples, preparing the samples for laboratory tests, and assembling and maintaining medical instruments. Becoming Phlebotomy technician need to spend a long time taking different degrees. Individuals can easily become. Various institutions provide short-term courses for phlebotomy. After completing an accredited course, individuals need to acquire a license. They have to pass the exam conducted by the National Healthcare Association (NHA) to start a professional course.
These are only a few widely known examples of medical technology. It is more wide field where individuals could find their dream destination.
How Much Money Does a Medical Technologist Make? 
The average income of a medical technologist at the present date is approx. 17,000. However, its salary differs highly based on place, specialization, highest degree, and work experience.
Conclusion 
Medical technologists have high demand in the present situation. Shortly, it has a high productivity rate. I want to pursue a career in the medical field and technology. Medical technology has different branches. There is a lot of job opportunity one can opt as a medical technologist. 
Frequently Asked Questions 
How long to become a medical technologist?
Medical technology has several branches. Different branches have their requirement. For instance, a bachelor's degree the minimum requirement to become a medical technician, followed by a master's degree for further specialization. Thus, it takes 5 years to complete a medical technology course. In comparison, sonography can be done in 6-month or a year. Getting a diploma may take 2 years. This, one can get a photographer jobs in two years. However, a general medical technology course takes 5 years. 4 years to complete a bachelor's degree, and one year to secure a valid license to practice. It can be decreased by minimizing periods in semesters.
How to become a Medical Technologist in abroad?
There is a multitude of colleges offering medical technology courses worldwide. Different countries have their norms and courses. You can choose according to your need and interest. Let us see few countries and their rules and regulations that can help you .to make your dreams true.
Medical Technologists in Canada 
If you are looking to settle in Canada as a lab technologist, you should keep few points in your mind. Few points you need to clear out are
2-3 years of the medical program degree in medical technology and a period of supervised medical training.
Registration with college off medical in the work region.
Certified by the Canadian Society for medical laboratory science (CSMLS).
Medical Technologist in the US
The US is already known for fascinating job opportunities all over the world. To pursue a medical Technologist in the US, some certifications are required from reputed instruction in the US. Some of them are
American Society or Clinical Pathology
American Medical Technologist
These institutions take exams to provide national certification to foreign students. Some more eligibility criteria are:
2-3 years bachelor's degree from accredited medical technology program.
At least 5 years of work experience 
Certificate from ASCP or AMT.
Medical Technologists in Australia
If you are dreaming of working as a lab technician in Australia, here are the ways and needs to make your dream true.
The applicants should have two to five years of job experience. 
Certification from the International English language testing system or IELTS.
Also read Latest Medical Laboratory Technician Experience Certificate Sample
Medical Technologist: Programs, Degree, Certificate, and Job Opportunity