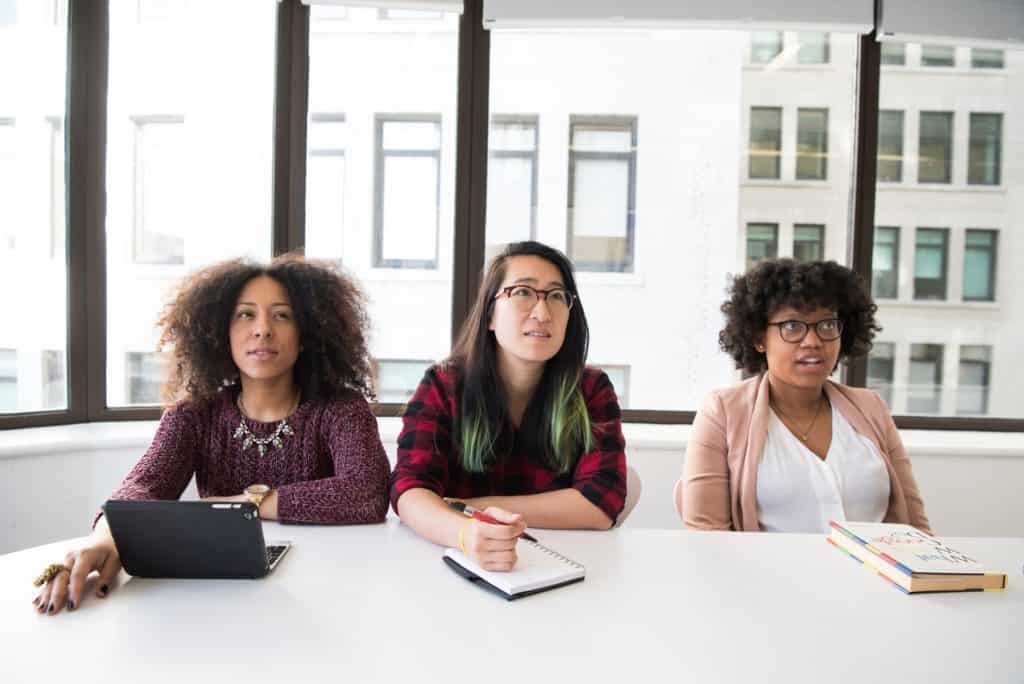 At Brookfield, Wisconsin, an initial Kohl's store was established in 1962. We will present Kohl's Interview Questions here. There had been 76 Kohl's department stores in the Midwest once the business came to light in 1992. Kohls.com debuted in 2001, offering the company a digital platform that has changed and increased over time. For the first time in history, they launched 28 shops in California during 2003, providing Kohl's a coast-to-coast representation. Kohl's has grown and expanded throughout the years & currently has over 1,100 shops in 49 states and the robust e-commerce site Kohls.com. 
Their mission at Kohl's is to encourage and enable families to live happy lives. This goal revolves around rewarding customers. Shoppers have been rewarded with amazing products, tremendous deals, and an unrivaled customer experience that can only be found at Kohl for long. A results-driven, passionate, and bold culture that fosters a test-and-learn strategy energizes their winning staff. Kohl's associates can fulfill this mission by demonstrating their values, including putting consumers first, operating with integrity, establishing excellent teams, & achieving outcomes every day. 
Kohl has more than 1,100 shops in 49 states as a prominent omnichannel retailer. Kohl delivers excellent national and unique brands, unbelievable savings, and a quick shopping experience for their stores digitally on Kohls.com and on the mobile application of Kohl with its mission to inspire & enable people to live full lives. As it was founded, Kohl's has provided over $750 million in funding for national communities focusing on health & well in families. Check Kohls.com for a list of stores and for shopping online. But there is no more worthwhile work than that. It is not just the sale of items; the question is to let people know that products can improve their life.
They carry out these duties & responsibilities in several ways, from the provision of accurate, timely, and relevant data to investors regarding the company. With its various Cares programs, especially the Kohl's Volunteering Activities for qualifying non-profit organizations, they invest a lot of time, money & energy in providing their collectivities with money. They also consider that being a good community participant entails preserving and preserving the environment by finding innovative solutions to promote long-term stability.
Kohl's Recruiting Process
Kohl's often discovered and hires qualified people to add to its staff strength using a well-established procedure that includes the following steps:
The Application Form Process
Applying for a position at Kohl's is as simple as filling out an internet-based application form using the company's job website. It is also the initial step in the company's recruiting process. Just open kohlscareers.com & look for the job you're interested in. The website will give you a big list of job openings to select your favorite position. Once you've decided on a post, select the job name.
Assessment Test
Kohl's does not require an evaluation test as a step of the recruiting process. Before asking candidates for an in-person assessment, hirers have a method of evaluating them. As a candidate, one will be advised to complete any required screening procedures before moving on with the employment process.
Process of Interview
Based on the position, Kohl's interview process differs. Candidates are usually interviewed inside the break area by the recruiting manager. The concentrate of the interview is primarily on your perspective on the position you are looking for. Try to respond to questions concisely and confidently as much as you can. Always take as much time as is needed to respond to the recruiter. It's a procedure that allows the recruiter to determine if you're a good fit for the job & have the necessary skills. The interview can also be used to find out how you respond to specific circumstances in your sector. Recruiters usually figure out all of this based on how you respond to specific queries.
Path
At Kohl's, new workers are usually given an orientation. This procedure is quite difficult, as per said by several staff & management teams. You and other applicants will be in a meeting room throughout the orientation, viewing videos as well as listening to trainers who will teach you about your work, the firm's values, & how to communicate with clients. It takes 3 days to finish the entire process.
Kohl's Career Jobs
There are several occupations and occupations available at Kohl's; however, the following are some of the most notable:
Supervisor of loss control on a full-time basis
Part-time grooming consultant
Sales lead on a full-time basis
Retail associate (full-time)
Graphical merchandiser on a full-time basis
Manager of the store
How Much Time Does Kohl's Take To Hire?
Unlike many other companies, Kohl's frequently contacts interviewees quickly after the interview process is done. They do not remain silent and take many weeks to answer applications. Candidates would be called within two days of their interview, as per Kohl's staff. Candidates will be informed of the outcome of their interview & whether or not a candidate will be hired. If candidates don't hear back within two days, candidates should expect a reply within a week.
Kohl's Revenue
The enterprise said that its sales at shops more than tripled throughout the quarter, whereas digital sales increased 14% during the year to 30% of overall sales. They did not provide numbers for same-store sales. Its net income grew to $14 million, and $9 per share from $541 million, and $3.52 each share, a year before. The company received $1.05 per share after one-time charges, outperforming an estimate of 4 cents. At $2.43 billion a year ago, income grew by over 70%, reaching $3.89 billion. The $3.48 billion estimates were exceeded.
Kohl's Interview Questions
Q1: What are your thoughts on Kohl?
Answer: In 1927, Maxwell Kohl launched Kohl's in Milwaukee, Wisconsin. Including over 1000 stores, it is the biggest department store company in the United States. It contains various departments that sell a variety of things ranging from fashion to gadgets and more. It employs more than 100,000 people.
Q2: Please tell me about your work ethic. Will you be a trustworthy employee?
Answer: I value hard work, and if you employ me, you always trust that things are getting completed on time. I never do my work late as well as I'm capable of following directions. My prior bosses have always been satisfied with my work.
Q3: Tell me something regarding your work experience.
Answer: For four years, I was employed at Walgreens, offering service to customers at the retail level. I feel that my experience operating in retail will enable me to do well at Kohl.
Q4: Why would you like to work at Kohls?
Answer: I've been shopping at Kohl's my entire life; it's my favorite department store. I appreciate the fact that you are a successful business that values its people. I have prior retail experience, which I believe will benefit me in my new position at Kohls. I'm a people person who enjoys interacting with customers daily.
Answer: I've often been inspired by a sense of accomplishment — in my previous position, I had been in charge of training our new hires & achieving a 100% passing rate. I'm aware that such a job is extremely fast-paced, but I'm ready for the task. I thrive upon that.
Q6: What are a few of the points on which you & your boss differ, & how can you settle them? What can you do when you're forced to make a decision?
Answer: The idea is to openly convey your opinions to your boss to clarify your viewpoint & try to reach a joint choice together. Furthermore, be careful to hear his/her ideas so that you might perhaps reach an agreement. If you're under pressure to make a judgment, be sure you've considered the argument for your decision but instead make it decisively.
Q7: What significance does the company's vision have for you?
Answer: If you want to have a lengthy career, it must be very significant. Recognize, you're spending your time, energy, as well as potential earnings in a firm, so you need to be certain it's a long-term success that will grow alongside you.
Q8: What personality types would you prefer to work with?
Answer: Throughout the past, I've found it difficult to collaborate with people who think they're better than others, can't handle criticism, & refuse to collaborate with others. Dealing with them has been difficult for me because I am a team member who values collaboration over specific needs, particularly in a learning setting.
Q9: How should you go about swiftly building your reputation with the staff at Kohls?
Answer: Understand my tasks completely, work hard & surpass expectations, acquire knowledge, support others as often as possible, appreciate the aims and needs of my coworkers, be on time, and find a mentor.
Q10: How have you improved in the previous five years?
Answer: But I believe I've gained a degree of personal satisfaction in many areas, & while I expect to change far more in the coming 5-6 years, I'm satisfied with the previous 6 & what has resulted from them.
Q11: How Would You Handle a Difficult Client?
Answer: You must enable a customer to express his dissatisfaction. You must remain calm & demonstrate concern for the client's requirements. Never point the finger at the customer or the business for which you work. Just use appropriate abilities to tackle challenges in a realistic manner. Quit making commitments you won't be able to keep.
Q12: What Type of Interview Clothes Do You Dress up?
Answer: Interviews at Kohl could be conducted in both business casual and formal attire. When attending an interview at Kohl, this is more necessary to be well-dressed and confident. Kohl workers must be able to communicate effectively. They should be devoted hard workers, and their dedication to their profession leads them to reach new peaks in their careers.
Q13: What Are the Motivating Factors in Your Workplace?
Answer:
Achieve specific company objectives by meeting particular targets.
Assist others in their training.
Concentrate on acquiring new talents.
Create new products and services using creative thinking and a novel strategy.
Analyze a large amount of data to find appropriate answers.
Encourage collaboration.
Motivate your coworkers to succeed.
Attempt to finish tough activities.
Identify flaws in a project & make recommendations about how to improve it.
Q14: Please give a brief overview of your personal as well as professional background.
Answer: You can discuss your previous work experience, academic background, and how your abilities relate to the employment post for which you are interviewing. Always take a good attitude when favorably discussing your heritage.
Q15: Do you have the capacity to communicate a vision and enlist others' help in putting it into action?
Answer: I'd first figure out the staff members' objectives and then match them to the project's or company's objectives. Then I'd explain the alignment's goal and encourage participation. Following that, we'd assign tasks to team members then follow up with a date and time to guarantee that the tasks were completed. Finally, we'd go through the results as a group."
Q16: How do you feel about failure?
Answer: Failure is unavoidable. It's an inevitable fact of life. The key is to accept that you won't be ideal at everything & that you'll gain knowledge from your mistakes to become better.
Q17: What is the most essential characteristic a supervisor should acquire?
Answer: The ability to motivate and lead a group toward a common goal.
Q18: What are your thoughts on technology in the place of work in general?
Answer: It's a fantastic tool for us to work together more effectively, reach out to customers more accurately and frequently, & I feel this could help any corporation become more effective, leaner, and productive.
Answer: It's unusual for me to skip work. Perhaps if I was seriously ill or when a family emergency arose. Or else, you can add up on me to be present at all times.
Q20: Can you describe a time when you were made liable for an issue you had nothing to do with?
Answer: If someone wrongly puts fault on you, the greatest part you could do is not strike back. You would like to clarify that you are not to blame, explain everything & then concentrate on solving the situation as effectively as possible.
Q21: How have you previously impacted your team?
Answer: I would always explain & demonstrate the best method feasible to him and her, then if they know a better method, I will inspire them to share it with me so that we can test if it succeeds or not at Kohls.
Q22: What will you do when a customer doesn't pay their bill?
Answer: I'd visit the customer & tell them they hadn't paid sufficiently. If the consumer refuses to pay, I will inform them that I will contact the authorities. If they leave, I will contact the manager and, if the management is unavailable, the police.
Q23: What are your options if the payment card machine fails?
Answer: I'd try to figure out what was wrong as quickly as possible. If that weren't possible, I would notify consumers that card payments aren't accepted. I'd apologize to any customer who wants to pay by credit card and offer other options. I'd notify the store management team if at all possible.
Q24: How do you feel about working together as a team?
Answer: I appreciate working as part of a team and am accustomed to working shifts. I believe I'd be a good fit for the part. I'm on the lookout for fresh opportunities.
Q25: You found a coworker who was stealing. So, what exactly do you do?
Answer: I believe the best course of action is to inform the store manager about the matter. If I approach the coworker, it is unlikely that the problem will be resolved, and they may become aggressive.
Conclusion
Kohl's has a wide range of possibilities and evaluates possible individuals who can support the company's total growth and accomplish success in business with applicable skill sets & experience. These interview rules make it easier for candidates to succeed during their interview at Kohl. Prospective applicants could use the interview software to have a better understanding of the recruitment process.
This enables students to apply their talents in real-life settings to accurately answer questions, allowing interviewers to assess these applicants' talents. Kohl places a premium on recruiting enthusiastic individuals who can add to the company's success via devotion, hard effort, and a desire to provide the best possible service to consumers. Achieve success at Kohls by acing the interview.
Also read Career At Kohl's – Job Position, Salary, and FAQs
20+ Kohl's Interview Questions With Sample Answers