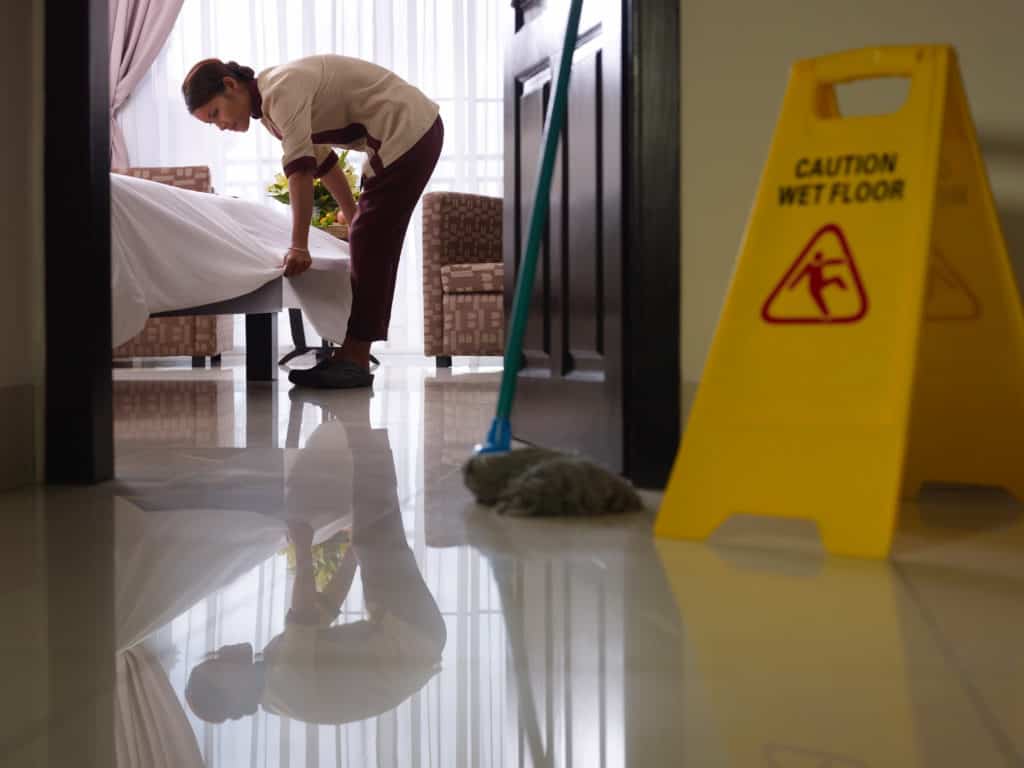 After choosing hotel management as a career, many students feel that they might be making the wrong choice. They often ask questions like "is hotel management a worth considering career option?" or is hotel management that much rewarding?" and what's not. Trust me; it's pretty natural if you, too, are having such doubts because choosing a career after school is a hard choice to make for most of us and even more difficult if you are making a turn from your previous educational stream. But you don't need to worry much and keep calm because this blog will clear out all the doubts from your mind, and at the end of this article, you will find yourself sorted towards your career.
Now, to answer your question YES INDEED, it is a worth considering career option. Hotel management is perhaps one of the most prominent and rewarding careers to pursue among students these days. Going after a career in hotel management and hospitality opens doors for you to many great and promising career opportunities with high salary potential in the global market. It helps in the overall development and growth of individuals. In addition, it requires you to interact with different individuals at a workplace with diverse backgrounds and languages, contributing to your competitiveness and experience. Additionally, With the center laid more around giving practical experience over hypothetical information, it builds a solid foundation for the individuals in the management of hotels.
What is Hotel Management?
It deals with the management of whatever is related to the hotel industry. It teaches you multiple strategies required when working in the hotel industry, including advertising, organization, catering, housekeeping, and finance. The degree will give you the intricate details of hotel management and the know-how of running a hotel effectively while dealing with different parts of the business simultaneously. 
Hotel management is not only restricted to hotel services. Still, it has its shoes under multiple professions like travel and tourism, hospitality in different sectors like dance clubs, casinos, restaurants, aviation hospitality, catering, event management, etc. Hotel management degrees are accessible at all undergraduate and postgraduate levels. The bachelor's degrees have three to four years, and master's degrees last for one to two years. Studying hotel management will not limit your potential to the class or lectures but will offer you internships and placements in different enterprises to enhance your growth and potential. 
Following are a portion of the primary regions and modules you can hope to consider to study in the hospitality industry:
Travel and Tourism
Event Management
Financial Accounting
Marketing
Catering Management
International Hospitality 
Corporate Hospitality 
Aviation Hospitality
Why is Hotel Management a Good Career Option?
Below we will discuss some of the reasons that will help you to decide whether hotel management is worth considering or not:
Practical Knowledge
As mentioned above, the top most advantage of pursuing hotel management is that, unlike other courses, in hotel management, you don't have to wait until you get your degree in hand to start with practicing your profession. You can very well go for internships and placements even in the middle of your course to acquire good practical knowledge of this field. Additionally, individuals are very well provided with practical training by their respected institutions, contributing to their faster development and preparing them well to deal with the upcoming challenges in the competitive global world.
Salary Potential 
Initially, when the hospitality industry was not thoroughly developed, its salary potential was relatively low, but the industry peaked and continued to grow after globalization. Since then, the salary potential of the sector also has seen quite an improvement. The beginning compensations for general hotel managers range somewhere between $9,000 to $10,000, contingent upon the area and size of the inn. It also offers many increments and bonuses with increasing experience in the industry.
Diversity 
Hotel management is pretty much diverse and an exciting career to pursue. Hotel management requires you to interact with different individuals every day, having different backgrounds, religions, cultures, etc., on an international level. This thing adds up to your experience in the diverse and global culture of the hospitality industry. Also, opportunities to explore inside hotel management are unending, like you will get to travel a lot and meet new people and learn about their culture and so on.  
Job Satisfaction 
Hotel management is overall a place where you will never feel demotivated or dissatisfied. Hotel management asks you to take care of your guests and make sure that they have a good time with your services. Your job is to ensure that your guests are satisfied with your hospitality. And later, realizing that this has been accomplished effectively through specific input and great audits will give you an incredible feeling of job satisfaction. This thing will spike you on to achieve better and superior outcomes. 
 Creativity 
The hospitality industry asks for creativity. If you are creative, then this is the perfect place for you to be. Managing a hotel requires you to be creative and comes up with a new idea every day to increase the satisfaction level of your guests and attract more and more clients to your business. If you are a person who likes to try something new every day, then you can go for hotel management, work hard every day and have your guests fall in love with your hospitality.
The Opportunity to Travel 
As mentioned above, hotel management is related to travel and tourism, which introduces you to many opportunities in the travel industry. For example, if you work as a supervisor for an enormous chain hotel, you'll get the chance to travel locally and broadly, yet additionally globally.
Comfortable Environment 
Whenever we start a particular job, our most important concern is the work environment of that place. So often, the individuals find them stressed and dissatisfied because of the unfriendly and unpleasant work atmospheres, but that won't be the case in hotel management. 
Since the hotel management always tries to ensure that the recruited employees are not a nuisance to the work environment because that will indirectly affect their services and the number of guests coming in, hotel management ensures a healthy and pleasant work environment.
Open Job Positions After Hotel Management Courses 
As referenced up, job positions after completing hotel management courses are interminable, especially if you are studying abroad. That way, your degree will have international acceptance and offer you countless opportunities in hotel management.
Following are the list of some of the areas where you can find yourself with quite promising and high paying jobs: 
Hotels/Spas/Resorts 
Eateries/Bars/Clubs 
Airline kitchens 
Luxury ships 
FastFood Chains 
Catering Services 
Qualification Criteria for Hotel Management Courses 
Another advantage of pursuing a career in hotel management is that, unlike other professional courses, it doesn't ask you to qualify for any entrance test to enter this career field; instead, it offers an easy entry.
Given beneath is the essential qualification that has to be satisfied by the individuals willing to make a profession in Hotel Management: 
One can pursue a full-time degree in hotel management or a diploma course in the same. Having at least passed your high school from an English medium background is a must in both cases. 
And, if you are looking forward to studying abroad then, a decent percentile in English proficiency tests like IELTS/TOEFL/PTE, and so forth is required. 
Like an MBA, you will likewise require 2-3 years of work insight and a bachelor's certification in hand for postgraduation courses abroad.
Conclusion
To sum up, the hospitality industry is a worthy choice to consider for building a successful career in this competent world. However, every coin has two faces. Just like that hospitality industry has many disadvantages, one has to work for long hours, and it gets pretty tough and stressful sometimes to follow the tight deadlines and schedules without getting a break. But like every job comes with a compromise and hard work, and with the right motivation, you can achieve anything. So if you are fascinated with this career and want to be successful, don't let others fool you or stop you by throwing these useless arguments in your way and make your way towards your dreams. 
Is hotel management a good career option?