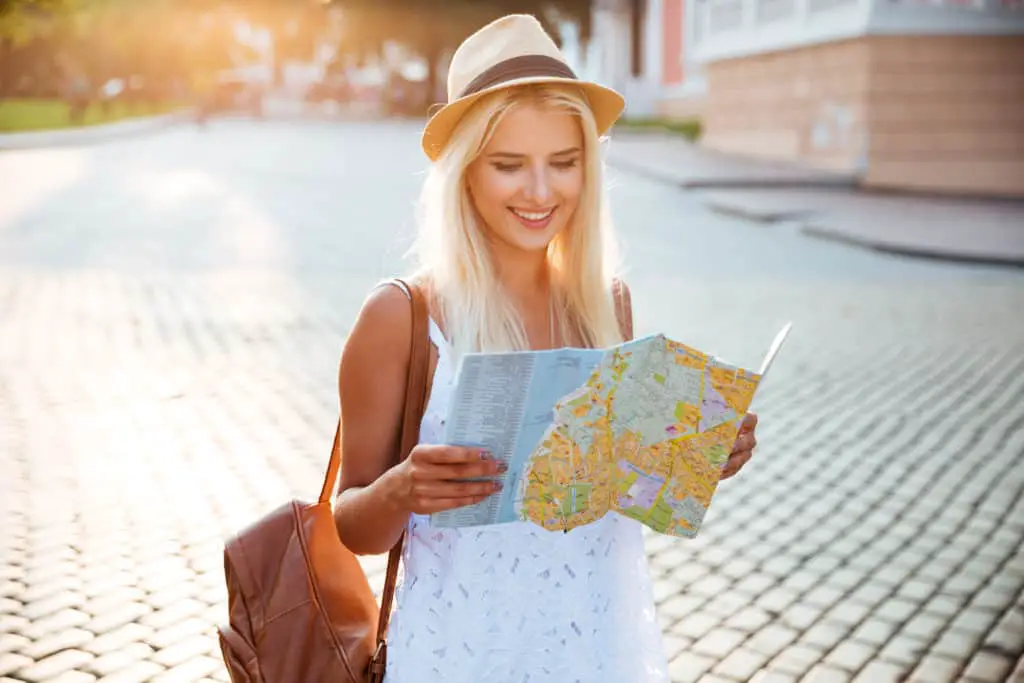 Tourism is a fast and trending industry in the globe today. Career choices in this field will not be a failure. No career will say you don't have to work hard or sacrifice anything. Every job has its ups and downs, eventually driving to great success. It is you have to choose whether or not you want to take that rollercoaster ride. 
The precise answer to your question is, Is Tourism management a good career?  Yeah, of course, it is. A job in the tourism industry has no bounds. You get to choose the job based on your skills from the numerous choices in front of you. So, keep reading to know the tourism industry, job, and salary information.
Tourism Industry
As the tourism industry is recognized way more in the past few years, a career in this field is appreciated even more. The tourism industry takes the lead in boosting the economic growth of the country. NO career that will come to an end. As long as people are gonna traveling, the tourism industry will be thriving. If you are a people person and always ready to solve their problems, you fit quite well in this. It allows you to explore things, meet people, trip to new places, and constantly keep you learning from everyday life. For one to make a living in this industry, one will have to have a proper education. It is a busy and non-stop working industry, so you will have to be ready to sacrifice your leisure time in some cases.
Working in this industry is more fun than tiring. People with a passion for traveling, adventures, meeting new people, and a love for food is a heavenly place to work in this industry. To mention, a career in the tourism industry will not come to an end. There is always a job that is lying around everywhere. You are given the option to work in different places even choose the destination you wanted to work. The salary range will be similar mostly. What is the loss? You get to be in a job and place that you have always dreamed of.
Steps to Land in the Tourism Management Career
Diploma
You can always go for the diploma courses for tourism management after school. There are no drawbacks to it. You will suit the industry as long as you have practical knowledge. Some of the courses in the diploma are:
Diploma in Tourist Guide
Diploma in Tourism Studies
Diploma in Travel and Tourism
Diploma in Travel Planning
Diploma in Tourist Guide
Diploma in Hospitality Management
Undergraduate Courses in Tourism management
Having an undergraduate degree is always a plus point on your side. First, you get to learn the basics of the industry. So it automatically makes you think and do stuff that is being expected from the tourism industry.
BA in Travel and Tourism
BA in Travel and Tourism Management
BA in Tourism Studies
BA in Hospitality Management
BBA in Air Travel Management
BBA Travel and Tourism Management
BA in Hotel Management
Postgraduate Courses in the Tourism Management
Doing post-graduation in this course makes you an expert. You get a chance to work practically in the field while you are pursuing the degree. In addition, you get various internship opportunities with job offers.
MBA in Hospitality Management
Masters in Travel and Tourism
Masters Hospitality
MBA in Travel and Tourism
PG in Diploma, Tourism and Hospitality Management
What jobs do they do?
As I mentioned earlier, jobs in this industry are numerous. You can find a job anywhere you want. The more enthusiastic and at the same time organized you are, there is no way you will flip from this career. For example, a person working in the tourism industry helps people during their travel. Their work is to satisfy customers' needs. They find accommodation for the traveler, booking flight tickets, organizing their plans in the place they are new to. Their core job is to keep their customers in comfort. They also involve in managing accounts and marketing sectors.
Jobs
Tourism Manager – The manager will have to know about the needs of the tourists from different countries. They must know what the tourist's expectation and the culture beforehand. They help in boosting the tourism industry through marketing.


Travel Executive – A travel executive takes care of the travel process of their customers. Their jobs are to book flight tickets, booking hotels that are suitable for the traveler, handling the visa and insurance process, arrange for the traveler's events and check on the timings of the places they will visit.


Tourist Guide – The tourist guide will escort the travelers and will be engaged with them throughout the time period. They will be solving the problems of the travelers during their travel and answering their questions. The guide must be well aware of the tourist spot's history and culture. Mostly the tourist guides are hired by the travel agency.


Event Manager – There are grand events held at famous tourists spots. A great event attracts a lot of tourists. Event managers have a major role in pushing the tourism industry forward. They take care of the event's location, settings, programs to be held and they make sure in making the event a success.


Casino Managers – The casino manager will have to instruct about the games to the customers. They must have a thorough knowledge of the games they deal with and the state laws in running a casino
Some of the other jobs opportunities in the Tourism Industry:
Food and Beverage – As you travel to different you get to eat various cuisines. This will make you an expert in food and beverages.
Travel Blogger – Not all travel bloggers really travel to places but you in this industry will make you write about authentic content with real knowledge.
Hotel Manager – You will be managing the regulations in the hotel, training the staff, and making sure to have your customers in comfort.
Restaurant Manager – Their job is to manage the financial status and training the staff and the restaurant. You will have the authority to hire and fire people and set the rules
Spa Manager – As tourists never miss a spa in their tour to an amazing place. The managers have to give good hospitality to the customer and satisfy their needs.
Resort Manager –As many tourists prefer resorts nowadays resorts manager will have to take control of the entire resort. Masking sure all the facilities are available for the tourist or their customers
Travel Agency Agents/Manager – You will be serving the tourists in booking tickets, arranging buses for them to travel to a different location. Giving them good accommodation and the best food.
Tourism Marketing – this job will make you focus on boosting the tourism industry. You will aid your country or any small-scale jobs in attracting tourists. Your main job is to increase the economic condition of your country
Food Blogger – Travelling to different countries gives you the chance to try a variety of food. You can write about the recipes for the food and suggest the best food. You can also write reviews of the restaurant you visit and the food.
Review Writer – Likewise you are put in a place to stay and go to different places. So you can better make use of that. You can write reviews to hotels, restaurants, spas, and events you attend
Skills Required in the Tourism Field
Patience – Your job is revolved around people. You will be meeting with people from different counties. So you must have patience while dealing with customers. If you have anger issues that are a big flop on your side.
Culture – Knowledge about the various countries' cultures will help you in knowing more about your customers. 
Language – Knowing more than one language is always an advantage in any career. This allows you to apply for jobs in different places and you will be considered first.
Communication – Having the best communication skill will make the conversation with your customers less awkward. This will make you and the customer get along so well.
Problem-Solving – You must be capable of solving the problems instantly. Always have a backup plan and avoid problems. Like last-minute flight canceled or hotel rooms were filled, you must be able to find another way to help your customer.
Planning – You must have the skill to organize and plan things without any mess. You will have to make plans for them in a smooth way.
Active – You must be enthusiastic and keep the work moving. The somber and inactive you are the customers will be less interested in you.
How much do they earn in the Tourism industry field?
Like any other career, it has a minimum salary range which will increase in time. The more experience you have in the industry, the more you will get paid. The starting salary for any person would be around 24,000 USD to 176,000 USD per annum. If salary is what you are worried about, then this career will not fail you. If you ever feel like the salary might be less than you expected, then, on the other hand, you always get a free travel pass, food, and accommodation on your trip. The plus in working in this industry will give you more perks and exposure. The highest-paid job will be the manager roles in restaurants, hotels, resorts, spas, and organizing events. You must have a better education or a thorough experience in the field you are working on for the manager job. Sometimes you might have a job that has small roles with an average salary, but eventually, you will get experience and be promoted quickly if you are good enough.
So choosing the tourism industry for your career is not a bad idea. Whatever careers you choose have a disadvantage and the advantages. To shine in the field must have practical knowledge about what they are doing and an optimistic mind. The better education you have in the industry, the more perks you will be received. Any job you get in the tourism field makes you grow every day. The works you do will make you optimistic, and you will solve problems in a very quick time. Traveling the world is still an undesired dream for so many people out there. What if having a job that allows you to live in your undesired dream? I wouldn't miss a chance to let of the opportunities that will let me keep dreaming but in the real world. Passion is what is most needed. Without passion or at least interest, one can find the job tiring. So make a career of this with a greater dream. There is a job for you always.
Frequently Asked Questions
What are the skills required in the tourism industry jobs? The major skills are planning and organizing, teamwork, problem-solving, and a good memory
Is tourism management a good career? Yes, it is. It mostly depends on your skills and interests. If you like traveling, meeting people, and try new stuff it will be a great career for you.
Do I have to study math for tourism management? You don't really have to study equations and theories. This has graphs and diagrams more economics and accounts than actual mathematics.
Does a job in the Tourism industry give you a good salary? There is a good salary in the tourism industry. Maximum salary will only be possible with the experience. The salary might be less in some cases but it offers you perks like free food, a free travel pass, and accommodation for your trip.
What are the counties that are best in tourism? In recent times so many countries are becoming good with this industry. Some countries that attract a great number of tourists are Switzerland, France, Italy, Singapore, and Australia.
Is Tourism Management a good career?