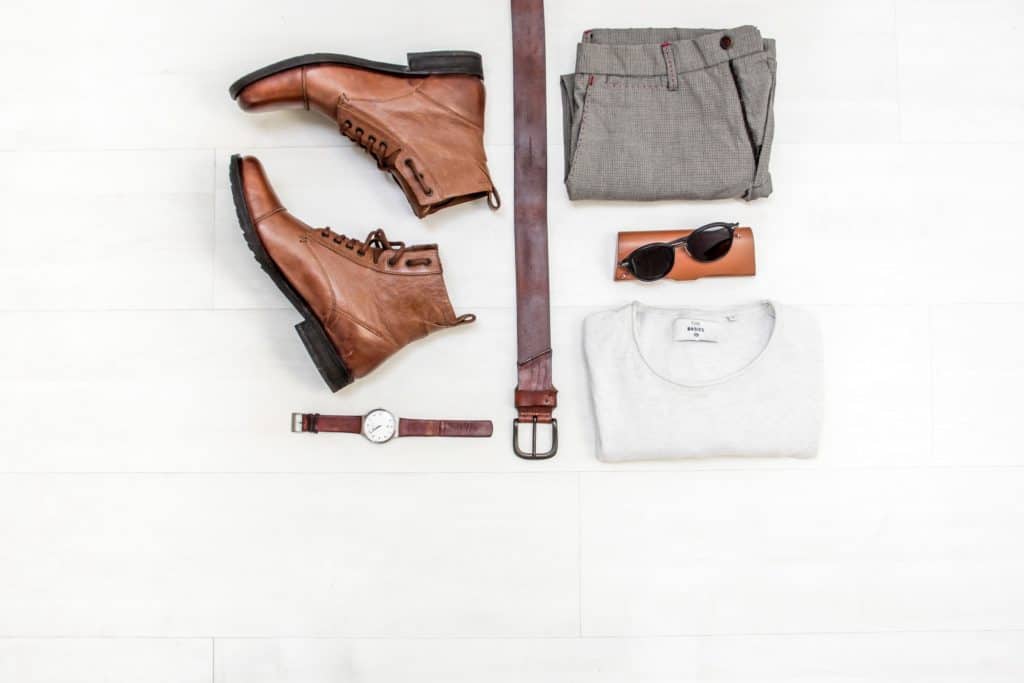 Started in the year 1990, Bath and Bodyworks have been in retail for a long time. Bath and Body Works advocates complete professionalism and sincerity and thus mandates the employees towards wearing a specific dress code. The dress code symbolizes more seriousness towards one's work. So, in this article, we will discuss what is the Bath and Body Dress Code Policy.
Bath and Body Work advocates wearing white when on the sales floor and black while doing stock. Usually, the salesperson will be wearing a white shirt, black shoes, blue denim jeans, an apron, and their name tag. 
Bath and Body Works Dress Code
Dress Code of Retail or Sales Associate
Dress Code for an Interview with Bath Body and Works
Dress Code of Retail or Sales Associate
Wear a White or Black Shirt – The salesperson at bath and body works is usually seen wearing white shorts. The shirt can be short to long sleeves. Some are also seen wearing checked shirts, but they must have white in them. For example, it could be a blue chequered white shirt, etc. Now, a simple button-down shirt or a basic white T-shirt would also do. A white shirt is readily available, Chic, and comfortable. A sales floor person is expected to wear a white shirt, and if working in stock the person can wear a black shirt.


Wear Blue Denim Jeans – Blue denim Jeans or Khaki pants are another mandatory pieces of the dress code. The company strictly does not allow ripped or distressed pants. It also does not promote wearing yoga pants or leggings. Also, the jeans should not be more than 3 inches above the ankle. 


Apron with a Name Tag is a Must – The aprons are provided to employees by the company. They are usually available in three colors i.e. red, black or blue. Now the color of the apron depends on the role of the work on a particular day. Wearing an apron is an essential part of their dress code. Employees cannot just go to a sales floor without wearing an apron. As necessary as the apron so is the name tag. Wearing a name tag is as important as employees carrying ID cards in any other company.


Closed Toed Shoes – No flip-flops or sneakers. Wear a comfortable pair of shoes. Sometimes the work may include heavy lifting, hence, it is not advisable to wear open-toed shoes. Bath and Bodyworks necessitate wearing tailored shoes, which include leather shoes, flats, or sandals that buckle around the back of the foot (and no straps). The advantage is that once you buy these shoes they work with any other outfit even outside your workspace.


Makeup/Tattoos/Piercings – Owing to the policy update in 2018, BB&W allows employees with visible tattoos and piercings. A light makeup too is never harmful, and so is body art. So any kind of tattoos or piercings are allowed by BB& W. As long as the appearance remains professional, friendly, and appealing body art and makeup are not dissed. 


To Dye Your Hair or Not? – Along with body art, the policy update of 2018 also allowed employees with vibrant hair colors. Again, the appearance should remain friendly, professional and you're all set! But can you wear your hair open? Yes, well combed and parted hair is allowed, so don't worry about wearing a bun or a ponytail.
Dress Code for an Interview with Bath Body and Works
Interview attire plays an important role in the interview process. Dressing poorly might cost you a job, and be overdressed might not give a good first impression to the interviewer. Now, Bath and Body Works has open job positions from entry-level to managerial level. Therefore, it is pertinent that one dresses accordingly.
For an Entry-level Position
Avoid wearing Jeans, yoga pants, cropped pants, low-rise pants.
Avoid wearing shorts
No sundresses, strapless, or plunging necklines.
Go for Business casuals.
What are business casuals?
Business casuals are less formal than the traditional ones and make you look office-appropriate. These usually include a top or blouse, skirts, pants, etc., for women and Blazer, rip-free pants, belts, and collar shirts. 
For Women
Tops or Blouses: Make sure the top or blouse is not tight nor revealing. Wear a comfortable-fitting top or blouse and have fun with colors. Muted floral, polka dots, geometric patterns are also acceptable. Make sure your top or blouse is tucked in.
Pants: Opt for colors like grey, beige, navy blue even black for the pants and make sure they aren't wrinkled.
Skirts: Pencil or pleated all are a good option. Again opt for dark colors like black, navy, etc.
Shoes: Do not wear heels if you are not comfortable. Wear footwear that you are comfortable in, such as wedges, boots, or flats.
For Men
Collar Shirt: Wear a collared shirt, and make sure it is not wrinkled or stained.
Pants: Avoid wearing jeans. Go for traditional business pants and make sure it is ironed properly.
Belt: It is an add-on accessory. Make sure the color of your belt and shoe match.
Shoes: Wear formal shoes, not open-toed. 
Colour Options
Every color has a meaning behind it, so try to impress the interviewer with chic clothing. Some color schemes work when attending B&BW interviews.
Red: It denotes assertiveness. Red works well in sales. 
Blue: Blue denotes credibility
Black: Believe it or not, black is the color of leadership.
Orange: Avoid wearing orange.
For Managerial Positions
Either wear traditional business clothing or go for business clothing. Blazers with dark-colored trousers, wrap dresses (less revealing) are all a safe choice.
What does a Retail or Sales associate do?
Like any other Retail associate, the sales associate at Bath, Body, and works is responsible for assisting customers with the products while shopping at the store, answering customer queries, and locating products for them. Therefore, any queries regarding the merchandise or store policy are to be entertained by the sales associate. Additionally, a sales associate should have good communication skills and should be friendly.
Job Profiles and Their Salary at BB&W
The different job profiles at Bath and Body Works are: Retail Store Manager, Sales Associate, Cashier, Assistant Store Manager, Customer Service Supervisor, etc., The employees are paid an hourly rate of USD 12.5. However, the per hour rate varies as per the job profile. For example, a retail store manager is paid USD 22, whereas a Sales associate USD 11.
Conclusion
From the interview to working at Bath Body and Works, a dress code is the apex of your first impression. It signifies professionalism and sincerity towards a job and how well a candidate would fit into the work culture. 
Frequently Asked Questions
Is there any free stuff provided to the employees? Yes, there is free stuff available for employees. Besides, freehand sanitizer employees are liable for a 30 percent discount code on BB&W, Victoria Secrets, and other L brand products.
What should I wear for a Bath and Body Works Interview? Formal attire like a blazer and dark-colored trousers is a safe choice. A wrap dress is also a viable option for female candidates. Business casuals for interviews are the go-to option. Avoid wearing sportswear or casual clothing.
Are artificial or acrylic nails allowed at Bath and Body Works? Yes, acrylic nails are allowed at BB&W. However the length of nails should be short.
Do Bath and Bodyworks allow Yoga Pants or Leggings? No, BB&W does not allow employees to wear yoga pants or leggings. Either jeans or khaki pants are allowed.
What are some of the perks of BB&W employees? Apart from free merchandise, the employees at B&BW are given insurance, paid holidays, maternity or paternal leave, commuter benefits like transit and parking, and more.
Can Men work at Bath and Body Works? Yes, there is no fixed guideline on female employees. Anyone can apply for a job here.
What is the minimum age required to work at Bath and Body Works? An applicant must be 18 years old to work at B&BW.
Bath and Body Works Dress Code Policy Guide 2021