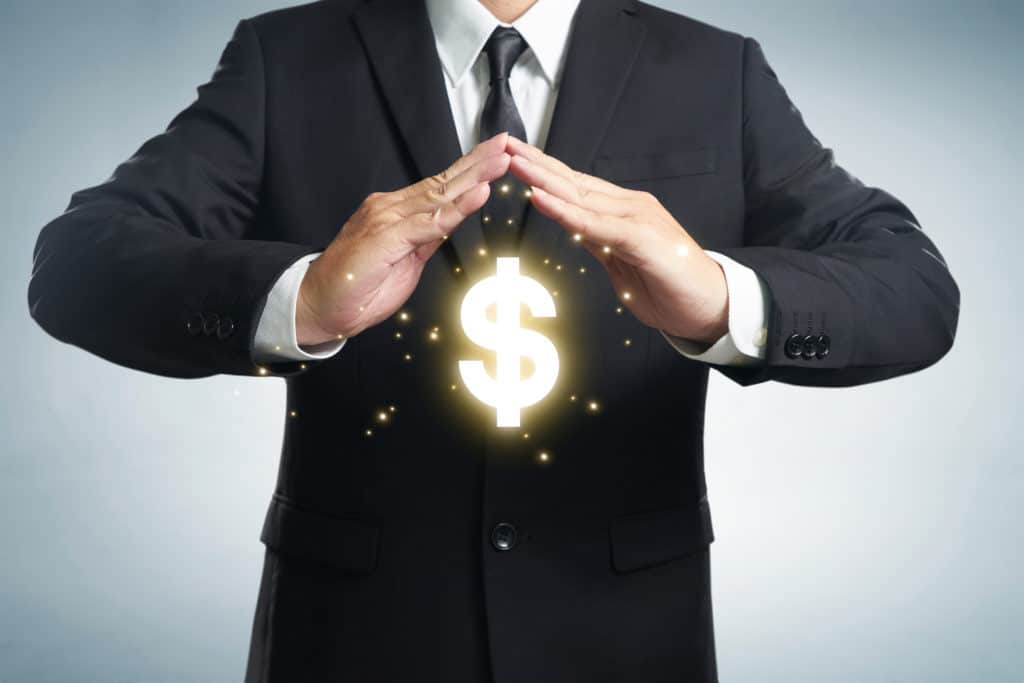 Investment management handles assets within an investment portfolio to meet a specific financial goal and requires both short and long-term strategy. Investment management can also include tax services and duties, budgeting, and banking. Additionally, it's also called wealth management, portfolio management, or money management. Is Investment Management a Good Career?
Investment management is a career with immense growth potential and offers great salaries ranging from $70,000 to just under $200,000 in the U.S., according to Glassdoor. The median annual salary for investment managers was $84,300 in 2017, according to the U.S. Bureau of Labor Statistics (BLS).  
Why Investment Management is a Good Career?
While there are many reasons investment management is a good career choice, we have listed the best ones down below.
It's a fascinating career field and you'll never be bored as every day is different than the last. You will meet and work with different people from prominent companies as well as start-ups across different industries and expand your professional network along the way.
It is a great opportunity for learning and growth because of the high-demand and high-pressure environment you'll be in. 
You can use your interests to help make your customers money. If you're into fashion or sports, for example, you can immerse yourself in those worlds and find ways to make your customers money. You will also get to learn about different industries to help make your customer's portfolio as diverse as possible. 
It's not just for maths experts. Employers are looking for people who are curious about world events, confident in their abilities, dedicated, persuasive in written and verbal form, and can influence people's opinions and critically analyze new information and extract important facts from it.
Investment Management Industry Outlook
Covid-19 has hit the world hard. Businesses both large and small suffered catastrophic damages. Some closed their door for good due to mandatory lockdowns until full vaccine rollout. In consequence, global economies have suffered economic damages that will take a long time to recover. Despite all this, PwC recently released a report which states that the Global assets under management (AuM) industry will see a growth of 5.6% per year and go from $110 trillion to $147 trillion in 2025. The PwC outlined three possible scenarios.
In the best-case scenario, they predicted that we would see rapid recovery in the 4th quarter of 2020 due to increased fiscal stimulus that will boost investor confidence and restore the economy, helping the AuM industry reach the $147 trillion mark in 2025. In the likeliest scenario, economic recovery won't start until mid-2021 which will cause the AuM growth to reach $139 trillion in 2025. Finally, the worst-case scenario dictates that we will suffer a double-dip recession due to further lockdowns and delayed vaccine rollout. This will delay economic growth until late 2021, and AuM growth will reach $131 trillion in 2025. In any case, however, the industry will grow.
Key Takeaways from this Section:
Investment Management is handling assets within an investment portfolio to meet a specific financial goal. It can also include tax services and duties, banking, and budgeting. As a result, IM has immense growth potential for candidates. Salaries range from $70,000-$200,000 in the U.S.
Reasons IM is a great career choice: 
It's a fascinating field
Great learning and growth opportunity
You can use your interests to make your clients money
It's not just for math experts. People with diverse skills and characteristics are also sought after
PwC reports that the IM industry will grow by at least $20 trillion by 2025
Steps to Becoming an Investment Manager
Step 1: Prepare Yourself Mentally. Have patience, be committed, disciplined, and have confidence in yourself as you have a long but eventful journey ahead of you. 


Step 2: Proper Educational Background. The bare minimum requirement is that you'll need a bachelor's degree in finance or a related field such as business administration according to the U.S. Bureau of Labor Statistics. However, having a Master's degree in finance is now a more common requirement at firms hiring investment managers. In addition, many firms require that you have certification or knowledge in accounting, maths, and computer science because of the increasing complexities and nuances of the profession. You should keep in mind that if you want to work at a top investment management firm, you have to go to the right school and have the right background. You must also have a strong foundation in your understanding of financial markets and institutions.


Step 3: Apply at Jobs and Get Hired! As an entry-level applicant, you'll be hired as a junior research analyst. Your main responsibility will be to focus on your client's investments in the market and provide recommendations to your investment manager on whether to sell or buy stocks. 
Do You Need a Degree to Become an Investment Manager?
Nowadays, it seems like you have to break the bank to pay for any degree, let alone a finance degree. However, if the cost of a finance degree is a deterrent to you becoming an investment manager, there's still hope you can get in the industry, although it will be tough.
Here are ways you can jumpstart your career in Investment Management without a degree. 
Learn the Lingo – You should familiarize yourself with the industry lingo. You can do so by browsing extensive finance dictionaries online like the one on Investopedia or by reading The Wall Street Journal. 


Expand Your Knowledge Base – You can do this by taking relevant finance or business course at the undergraduate level. Economics, Accounting, or Financial Analysis courses are some great options. In addition to this, you should expand your knowledge base through resources available either online or in your local library. You should also consider enrolling in the Chartered Financial Analyst (CFA) program.

You will need to pass three demanding exams that will test your knowledge of financial theory and practical knowledge at the graduate level after which you will get your CFA. Furthermore, you should consider taking the Securities Industry Essential Exam (SIE) created by the Financial Industry Regulatory Authority (FINRA). It is a licensing exam that will give you an edge over your competition in terms of job readiness and show potential employers that you're committed to making a career in finance.


Conduct Mock Portfolios – Websites like Investopedia have trading simulators you can use to conduct mock portfolios. This will force you to track the markets and keep up to date with all market developments. You can also strategize an investment strategy as well which is more than likely to impress potential employers about your skills and knowledge.


Create a Financial Blog – Creating and maintaining a financial blog will be critical in making a good first impression on a potential employer. It is also a very good way to earn credibility, trust, and authority in the industry as well as a way for you to communicate your ideas to the finance world.


Summer Internship – A summer internship is your best chance at scoring a lucrative full-time job in this business. Since it will be very difficult to get a paid internship without a degree, you should consider getting an unpaid internship or even volunteer work with an investment management firm.


Do Everything You Possibly Can – Last but not least, do your very best to get your foot in the door. Polish your résumé, use your professional and personal network and expand your job search to other locations if you have to. 
It will be tough, but using the tips above will substantially increase your chances of landing that dream job.
Key Takeaways from this section:
Steps to becoming an investment manager:
Prepare mentally
Have a proper educational background
Apply at jobs and get hired
You don't need a degree to become an investment manager.
What Do Investment Managers Do?
Investment managers have to design and carry out investment strategies for their clients, either individual investors or institutions. Investment managers can work for hedge funds, private firms, pension plans, or an insurance or mutual fund company. As an investment manager, your primary concern will be to meet your client's goals regarding their financial and wealth management goals stated in the Investment Policy Statement (IPS).
Before you take on any clients, you will have to conduct interviews with them to find out about their goals, risk tolerance and preferences, expectations regarding returns, and current market conditions. This will help you strategize an investment strategy suitable to that specific client to ensure that they're satisfied and that their investment needs are being met. 
To successfully meet your client investment needs, you will have to keep up with all the latest investment and trade news, overall economic outlook, and market conditions and trends. Reading up on expert finance or investment publications can help with that. You also must have a strong understanding of market conditions and any domestic and global events that can affect your client's portfolio in any way.
Meeting with investment analysts and researchers can help with that. For the most part, you'll be in regular communication with your clients throughout the day to keep them up-to-date with the current market conditions, latest economic trends, and latest research regarding investment. You also must meet with them at least once every year as part of your fiduciary duty to ensure that their goals haven't changed and that the investments made are still in line with their first requests. Lastly, you will have to comply with anti-fraud measures, anti-money laundering requirements, investor disclosures, and privacy laws. 
Career Path of an Investment Manager
After graduating with a bachelor's degree, you will start as a junior financial analyst. Your responsibilities will include researching potential investment-worthy stocks, bonds, or other securities and then recommending whether your firm should buy or sell them. After gaining enough experience, you will then be qualified for a senior financial analyst position. Most junior financial analysts, however, go back to business school to get their master's degrees before moving into senior financial analyst positions as it enables them to earn more as compared to financial analysts with bachelor's degrees. 
As a senior financial analyst, you will report directly to the investment manager you are under. Your responsibilities will include conducting research and analysis to keep up-to-date with any developments, communicate with your industry contacts, and present your recommendations to your investment manager and clients. In addition, you will also be supervising and directing one or more junior financial analysts.
After a good show of performance, ability, and knowledge, you will be promoted to the investment manager position. You will now direct and supervise a team of junior and senior financial analysts under you and make investment decisions for your clients based on your analysts' recommendations. 
When you are not actively allocating your clients' portfolios, you'll be communicating with them via call or video to keep them up-to-date with all developments about their portfolios. If you do well, you will be given larger portfolios with more money under your management. Your last promotion will be to the senior investment manager position. Afterward, you can choose to move into a leadership position or start your own firm. 
Key Takeaways from this section:
Investment managers design and carry out investment strategies according to their client's wishes
Investment managers must comply with anti-fraud measures, anti-money laundering requirements, investor disclosures, and privacy laws.
Investment manager's career path: Junior Analyst > Senior Analyst > Investment Manager > Senior Investment Manager > Leadership Role or Start their own firms
Similar Jobs in Finance
Investment management isn't the only lucrative job in the finance industry. Many others are just as lucrative as the industry is broad with varied opportunities. These jobs like investment management offer above-average salaries right out of the gate and, based on performance, go straight to the moon. 
Corporate Finance Jobs
Corporate Finance will have you working in a finance department of a corporation. There are several roles in this category. Which one you get will depend on your specialty.
Finance Manager: This role is among the top-paying jobs in the industry. Your responsibilities will include managing risks, reporting with regards to financials, planning, and bookkeeping for your corporation.


Accounts Manager: As an account manager, you will be responsible for overseeing financial statements, finalizing ledger accounts, and general accounting functions. Some firms may need you to have a Certified Public Account (CPA) designation and extensive experience in accounting.


Risk Management: To get started, you must be certified by risk management certification bodies PRMIA or GARP. Your responsibilities will include keeping a watch out for anything that can hurt your business such as credit risk, operational risk, market risk, and liquidity risk. 
Investment Banking
Investment banking will put you in the room with corporations, governments, and other large financial institutions to help them make money. I'm sure you have heard of Goldman Sachs and Morgan Stanley (who hasn't?). These are two of the biggest names in investment banking, but they are not the only ones in IB. Many banks and companies have in-house IB departments that give them strategic opportunities and help with corporate mergers. 
Mergers and Acquisitions (M&A): To succeed in this role, interpersonal skills are a must as you will be meeting high-profile executives and will have to influence their opinion with regards to your ideas. In addition, you will provide strategies to companies looking to merge with competitors or acquire smaller companies. 


Underwriting: As an underwriter, your focus will be on debt or equity and raising capital. You will be most likely serve in a client-facing role so interpersonal skills are a must. You will look to find the best options by working in-house with trades and security salespeople as well as your outside contacts.


Private Equity: Although having prior experience at an investment bank and excellent academic credentials are not a requirement, they will give you an edge over the competition. Your role will be to raise money for private enterprises and companies and your fee will be a portion of profits generated through deals.


Venture Capital: In this role, you will specialize in providing new capital to start-ups in rapidly developing industries. Being good at number crunching and deal-making whilst also keeping up-to-date with the latest technologies and ideas will help you go far in this role. 
Trading Jobs
We have all seen the movies that depict the classic Wall Street image of brokers buying and selling stocks, yelling over each other at the top of their lungs. While the image portrayed is true, there are roles in this category that will take you away from Wall Street. Nowadays, as a trader, you can work at commercial and investment banks, asset management firms, hedge funds, and more.
Your aim is still the same as on Wall Street: to generate massive profits for your employer by conducting trades on their behalf. Back in the day, you could be a trader without a college degree, but these days, competition is fierce. Many traders have academic backgrounds in a finance-related field from prestigious universities. In addition, more often than not, many also have advanced degrees in mathematics, statistics, or a related field.
This category has multiple roles that you can choose from if interested.
Sell-Side Traders: In this role, you will either make money for the bank's clients or the bank itself. You will be responsible for buying and selling products.
Buy-Side Traders: In this role, you will work at an investment management firm and be supervised by an investment manager who instructs you to buy or sell assets.
Hedge Fund Traders: In this role, your main priority will be to generate profits for the fund itself. You may be able to make your own decisions or be supervised by an investment manager.
Economic Analyst
As an economic analyst, you will analyze many areas of the economy and the market to look for major trends you can capitalize on for your employer. You have the choice of working for the government, universities, investment banks, money management firms, or other traditional financial institutions. Competition in this field is fierce as an MBA is almost a bare minimum. Many economic analysts hold Ph.D. degrees because of the writing component many jobs in this field have. Getting in is tough, but once you're in, you'll enjoy far greater flexibility than other jobs in this industry. You'll often be moving from one employer to the next whilst conducting the same type of work everywhere you go. 
You can choose from three different roles in this category to start your career.
Economist: As an economist, your job will be to observe and analyze the market to adequately predict trends that your clients can capitalize on. 
Economist Strategist: As an economist, your job will be to observe and analyze the financial markets to adequately predict trends that your clients can capitalize on. In this role, you'll most likely work for banks or investment management firms and not academia and government institutions. 
Quant: To succeed in this role, you should have an academic background in mathematics or statistics. If you have a Ph.D., that's even better. Your responsibility will be to design mathematical models that will predict market activity. 
Financial Analyst
They might sound like Analysts working at financial-industry firms, but they're not the same. Financial Analysts are responsible for formulating budgetary plans and analyzing the financial position of their company. 
You have two roles that you can choose from to start your career.
Investment Analyst: As an IA working for sell-side companies, your responsibility will be to conduct research and make buy or sell recommendations to your clients. As an IA working for buy-side companies you will conduct research and make buy or sell recommendations for your investment managers.
Financial Analyst: As a FA, your responsibilities will include analyzing cash flows and expenditures, maintaining budgets, determining the best capital structure for your corporation, or assisting in capital raising. You can quickly rise through the ranks and eventually become treasurer or chief financial officer at your corporation provided you do your job well. 
Key Takeaways from this Section:
Similar jobs in finance:
Corporate Finance: Finance Manager, Account Manager, Risk Manager
Investment Banking: Mergers & Acquisition, Underwriting, Private Equity, Venture Capital
Trading: Sell-side Traders, Buy-side Traders, Hedge Fund Traders
Economic Analyst: Economist, Economic Strategist, Quant
Financial Analyst: Investment Analyst, Financial Analyst
Conclusion
Investment management is a very good career choice. Of course, it needs a lot of effort and dedication, especially if you can't get a professional degree. But if you keep being persistent, the effort is well rewarded in the end. 
FAQs
How long will it take to become an investment manager?
It depends on you and when you can gain the necessary experience, education, and certifications required to gain that promotion. But typically it takes at least two to four years. 


As an investment manager, will I be required to put in long hours?
Nope. Once you become an investment manager, you set your own hours. Your performance is what matters not the number of hours you put in.
Is Investment Management a Good Career?