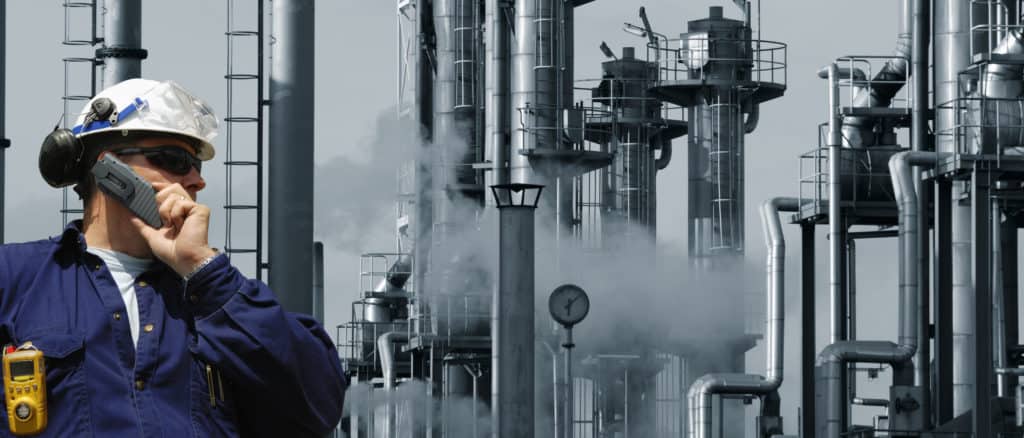 Amongst the most diversified businesses is chemical manufacturing. It manufactures substances in all three forms: solid, liquid, and gas. The basic process in a chemical company is to convert raw materials like air, natural gas, water, oil, metals, and minerals into different products. The chemical field also plays a vital role in the country's growth as it contributes to the GDP. It also employs thousands of people. One of the biggest producers of chemicals in the world is the United States of America. However, this pandemic and the lockdowns have caused a significant impact on the chemical industry. So, in this blog. we'll know what are the largest chemical industries?
Chemical businesses have addressed the pandemic by emphasizing cost control, production performance, and resource optimization. But as the world is opening up getting back to its feet, so is the chemical industry. If you are interested in knowing more about this industry, you have come to the right place. In this article, we are going to explore the various aspects of this industry. 
Importance of Chemical Industry
Chemical industries play a vital role in the advancement of society. How may you ask? Yes, we are going to answer your questions. The taste of the food, the clothes, the feel of our garments, and the world seem to appear are all controlled by chemistry. So, almost everything is governed by chemistry. We get energy from chemical interaction, and we use them to power our house, drive cars, etc. But can we convert these chemicals into valuable materials? No, that is what the chemical industries do.
The chemical industry creates thousands of different goods that both individuals and businesses use. The chemical manufacturing sector plays a critical role in long-term growth and contributes to the GDP of any country. Millions of people are employed by the chemical manufacturing industry. The chemical field has played an essential role in the development, and its outputs have influenced various fields, including farming, hygiene, cuisine, art, and hydrocarbon.
So, let us look one-by-one at the importance of the chemical industry: 
Plastics and polymers are the most manufactured outputs of the chemical industry; we use them every day. They are used in furniture, clothing, wiring, electronics, etc. The list is very long; we can go long and long. If there is no chemical industry, imagine how complex our lives would be.


We all know the importance of food. Of course, we know, they are vital for our survival. But how do chemicals and food-related? Let us tell you that chemicals play a significant part in the food we eat. There are flavors, preservatives which increases the lives of our food; all comes from chemical. The preservative improves our quality of food, but it also made it possible to transfer the food worldwide. The person sitting in a town in America can order food from another country without getting it spoiled. 


Talking about food, agriculture, farming is the reason we have food on our plates. Farmers grow crops, but there are difficulties too. There are some insects, weeds, etc., that can destroy the harvest. But then there is a savior, and that is the chemical industry. They provide pesticides and fertilizers that help in agriculture development. You know, with the introduction of these fertilizers, the green revolution got its pace. Fertilizers and insecticides improve crop output while also protecting it from pests and diseases. The chemical sector can help the world flourish in a more environmentally friendly manner.


We have got food which gives us life now it is time to look at what saves our life: our pharma industry. The drugs that save our lives what are? They are a combination of chemicals. Chemicals are used to make life-saving drugs. There are several laboratories where our scientists are working hard to form new drugs that can aid in various illnesses. 


Toiletries such as soaps, perfumes, and deodorants are personal things that we use daily. They are made up of chemicals. Another day to day use products such as detergent, mosquitoes repellent, etc. they are all the products of the chemical industry. These are essential elements for which we will never make a compromise.
From luxury products today to valuable day products, we have seen that they almost come from the chemical industry. So, there is no doubt about the importance of this field. The food we eat, the clothes we wear, perfumes, soaps, etc., are the industry's products. Also, while talking about the importance, we should not forget the employment it provides. Since it's a large-scale industry, it is also responsible for the work of several people. 
Now it is time to take a look at some of the largest chemical companies around the world. Here we will look at the top 10 chemical industries at present. 
Top Chemical Industries
BASF SE is the world's largest chemical producer and a German chemical corporation. It was founded in 1865, with its headquarters situated in Ludwigshafen, Germany. Many minor firms and endeavors are part of BASF. The corporation has 390 production plants in 80 countries. The company is expanding, and that guarantees a promising future. One interesting fact is that for a straight 12 years, this chemical production company was the world's top chemical company. Chemicals, performance goods, plastics, functional solutions, biotechnology, biotechnology, gas, oil are among BASF's present business units.
​E. I. du Pont de Nemours and Company and Dow Chemical merged to establish DuPont de Nemours, Inc., which is generally referred to as DuPont. It was founded in 2017 with Willington, Delaware, as its headquarters. Since its separation from DowDuPont, the company has changed its advertising and marketing to build a fresh brand that is substantially different. DowDupont was separated into three companies with an emphasis on agricultural (Corteva), specialty products (Dow Inc.), and materials science (Dow Inc.).
China Petroleum & Chemical Corporation (Sinopec)
It's a Beijing-based Chinese oil and gas company that was founded in 2000. It is trading in Hong Kong, Shanghai, and New York. COVID recently caught the corporation off guard because the majority of its operations are headquartered in China. They mostly recover as chemical compounds became increasingly required in manufacturing. Sinopec produces organic chemicals, polymer, synthetic resins, fiber, rubber, chemical fertilizer, and synthetic fiber monomer. However, they work in other compounds also. It also uses waste vegetable oil to make ethanol and various biofuels like green jet fuel and biodiesel. 
SABIC (Saudi Basic Industries Corporation) is a global chemical manufacturing company headquartered in Saudi Arabia, founded in 1976. It is also a subsidiary of Saudi Aramco, the oil and gas business owned by the state. Chemical fertilizers, chemicals, petrochemicals, metal products, and industrial polymers are among the company's most well-known products. It is Saudi Arabia's and the Middle east's second-largest public corporation. In addition, SABIC is the world's third-largest producer of polyethylene, the fourth-largest producer of polypropylene., and the fourth-largest producer of polyolefins.
TDCC or The Dow Chemical Company is an American global chemical firm with its headquarters in Midland, Michigan. Agricultural products, chemicals, and plastics are among DOW's most well-known products. This American company operates in thirty-one countries worldwide. And it employs around thirty-seven thousand people. However, rather than selling directly to end-user consumers, it sells to other industries.
It is situated in the United Kingdom, founded in 1998 with its headquarters in London. It is divided into roughly 20 separate business groups; each has a board of directors, operating almost entirely independently. INEOS employs around twenty-six thousand people. It specializes in chemical products, plastics manufacture, and petrochemicals. 
FPC or Formosa Plastics Corporation is a plastics manufacturer based in Taiwan, founded in 1954. polyvinyl resins, olefins, ethylene dichloride, suspension and dispersion PVS, polyethylene, polypropylene, and caustic soda are among the products it produces and sells. FPC owns and operates several subsidiaries in Taiwan, which it shares with other Formosa Plastics Group companies.
Exxon Mobil Corporation, also known as ExxonMobil, is a multinational oil and gas company founded in 1999, based in Texas. ExxonMobil is most known for its natural gas and oil, but they also have a sizable chemical division. ExxonMobil's initiatives in this chemical industry position them as a prominent participant in both chemical manufacturing and raw material source. They work on a variety of different projects. Olefins, polyethylene, ethylene glycol, elastomers, polypropylene, adhesive resins, plasticizers, process fluids, solvents, and oxo alcohols are among the products they produce.
ExxonMobil Chemical is a market leader in several high-volume, high-growth petrochemical and chemical products. The corporation has manufacturing capability throughout every significant region of the world, allowing it to serve huge and rising markets. In addition, ExxonMobil's natural gas plants or refineries account for more than that of the corporation's chemical output.
LG Chemical is the largest Korean chemical corporation, with headquarters in Seoul, South Korea. It was founded in 1947. LG Chemical's chemicals, raw materials, energy solutions, IT and electronic materials, and products have been enormously successful. It started as the Lucky Chemical Industrial Corporation, a cosmetics manufacturer. It is currently entirely focused on B2B, business-to-business transactions. Their concentration on technology items has allowed them to keep ahead of the competition and maintain credibility. It has eight plants in South Korea and has 29 commercial sites throughout fifteen countries.
It is headquartered in Tokyo, Japan. Mitsubishi Chemical Holdings arose from the combination of Mitsubishi Pharma Corporation and Mitsubishi Chemical Corporation in 2005. MC Research and Innovation, Mitsubishi Chemical Performance Polymers, and Mitsubishi Chemical FP are among the corporation's several branches.
The Future of the Chemical Industry
The chemical business is undergoing a massive transformation, from innovative process technology to environmentally friendly chemical practices. There are several changes taking place in the world that affects the chemical industry. The transformation is proven to be necessary, and it's projected to bring enormous, largely untapped new prospects to help organizations enhance productivity and build new systems and services.
It is expected that in the future, the world will move towards a healthier and wealthier society. It will bring new potential for the sector and provide apparent obstacles, such as power consumption, to expand while finding innovative ways to minimize environmental emissions. 
Some trends will define this industry in the future: 
Sustainability: Climate change, global warming, water scarcity, biodiversity loss, and other issues have stemmed from the rapidly growing human activity. Global warming is not a new scenario; we have seen it for years; the earth is getting hotter every day, changes in weather, etc. To reduce this, the world needs to reduce its C02 emission. SO, the chemical industry has to find a way to work in such a manner to be sustainable and helpful. The world is becoming more aware of the environmental complications caused by these industries, and it is pushing towards a viable solution. They have to find a way which can facilitate this existence sustainability. Hopefully, we will see it in the coming steps. Several steps are already being taken. 


 Acquisitions and mergers are joint in the business world; the same goes for the chemical industry. Over the years, we have seen mergers happening in the chemical field, which will change the future scene. Significant acquisitions are reshaping the sector's highest echelons, a point that hasn't gone unnoticed by regulatory agencies.


A change in the regulatory landscape: Chemical regulations are being rewritten by countries and regulatory agencies worldwide. These improvements could presage a form of diplomacy between the agencies and the chemical industry.


North America has seen a surge in investments in chemical companies. The power of the global market and favorable policy and legal frameworks in America with substantial chemical manufacturing divisions have contributed to this expansion.


As the world is transforming into more advanced technology, the chemical industry is also forced to up its game.
Implementing modern technology can result in increased efficiency, safety, dependability, and cost savings for the producer. These changes also open the door to business structures that might bring chemical makers closer to their customers and suppliers. Various operational automation may be possible due to technological advancements, and chemical businesses' perceptions of difficulty, scope, and in-house and outsourced administrative duties may alter.
The evolution it is undergoing will steadily increase, and it will ultimately profoundly alter the way it's done. Chemical businesses must remain vigilant and informed about these advances.
In this article, we have seen the various aspects of the chemical industries. What are they, why are they essential, top companies, and the future of this field. There is no doubt that chemical industries play a vital role in everyday life, but there are some controversies. For example, we can see in the news the spilling of oil or dumping of waste materials in the sea; that disturbs nature. So, there are two faces of a coin.
We have to take a look at both of them. Although they help us and make our lives easy, we should also never ignore the environmental aspect. So, it is up to the chemical industries to take some sustainable steps to provide the services and not destruct nature. We can hope this will be the future. 
Largest Chemical Industries- Their Importance