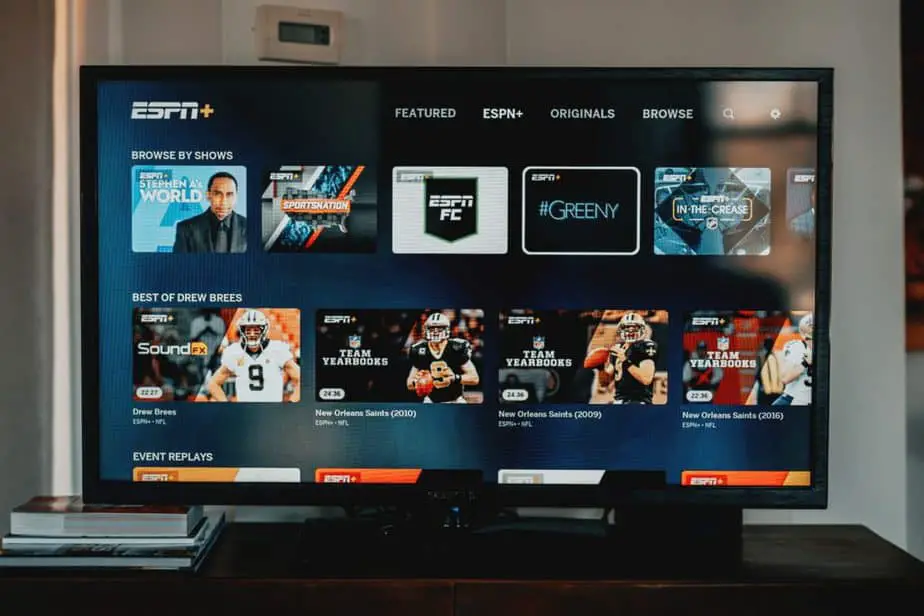 Introduction:
ESPN (Entertainment & Sports Programming Network) is an American sports channel. Owned by ESPN Inc & jointly by The Walt Disney Company (80%) and Hearst Communications (20%).
ESPN is one of the successful & well-established sports networks. The headquarters of ESPN is located in Bristol, Connecticut. ESPN made its strong establishment by broadcasting in more than 200 countries. ESPN is one of the well-known & most famous networks all over the world. This makes all over the world job seekers get a chance to work at ESPN, they also feel this is one of the biggest achievements for them. How to get a job at ESPN?
Answer:
Working at ESPN is a dream for many people. It is not that difficult but it is not that easy also. Some valuable qualities & needed qualifications can make you achieve the path of your dream to work in ESPN. A wide range of work fields is available on ESPN. Two of the biggest & widest approaches are the broadcasting & marketing aspect of the network. So now, let's jump for more information like needed education, various working sectors available, salary- details of each & every job, extra education benefits, experiences needed & much more knowledge which will help you accomplish the dream of working in ESPN. 
Education:
ESPN always wants to give employment to the people who know the field for which they are striving. For basic, ESPN always finds the degree holder employee. Also, higher education is the plus point for the employee.
Reporter:
To attain employment as a reporter, a degree in broadcasting or journalism is a must.
A technical degree like Electrical engineering will help for the background work or support roles in ESPN.
Sales & Marketing:
Degrees in the sector of marketing or business will be helpful to get employment in the sales & operations field.
Other beneficial qualifications & experiences:
Broadcasting or media clubs: 
If your school or college has a news broadcast then join there in the fields like reporter, anchor, or cameraman. It will give you a basic experience of how this sector works. The skills & qualities needed for these fields. These are going to be knowledgeable & experimental for your future dreams.
Joining as an Intern:
Try to join or work as an intern for a television station. Companies with a background in media or television work always admire hiring experienced people.
If your aim of working in ESPN has to be fulfilled then you have to gain experience in working as an intern & then joining local networks will help you to build a connection in the media & television field. After that, you can jump for a reputed company like ESPN with experienced & qualified knowledge.  
Attain Sports Knowledge:
ESPN spreads the coverage of the day-to-day updates of the sports field. And you need to keep updated with the sports small to big updates. And this is very important for every job seeker.
Be updated with the less known to most known sports because you never know when the need arrives.
Be connected to the players, teams & statistics. Knowledge of every aspect of the sport is very important.
The above points are just the basics to attain a job in ESPN. Because ESPN network covers the details of every sport which has an appeal to all over world viewers.
Other Important Details:
As ESPN has a more diverse appeal towards viewers. Much more opportunities are available to job seekers like:
Sales.
Advertising.
Customer Services.
Media Positions.
These all fields give much more confidence to the job seekers.
Connect to more industry people. These will be very much beneficial for you to attain your dream criteria. Ask your family members, friends, college teachers, etc. try to get the contacts of the television & media industries. So that you get to know the details of industries till the core of it. Increasing your network between industry people is going to help you for a long time.
Try to attend media & sports events, talk with the ESPN team workers who are present at the events. So, that you get some exposure to the company heads or their team workers. Try to meet reporters so that you get to have a small contact with them.
How do get to know about vacancies in the ESPN network?
Corporates sometimes do a recruiting process through social media platforms like LinkedIn. So, create a professional profile that depicts every knowledge, study & experience you have in particular or various fields. Join or connect to the present ESPN workers for your future benefits.
Find positions on ESPN.com:
Get to know every detail of vacancies through the ESPN.com website. Details like role, field, experience needed, salary details, etc. So that you are updated about every recruiting process on work in the ESPN company.
If you got the role where you want to work in ESPN. Then fill up every needy detail in the online application. Be sure that the details you are filling are correct & accurate. So that you couldn't get stuck in the future.
For a second option, be ready to submit a cover letter that holds a resume. Make it reach the hiring manager of ESPN. And especially to the particular manager who is hiring for your field. Use your network to do so.
Keep Updated about your submitted resume:
The chances of getting your job only start from submitting the resume. Keep asking about updates of your resume so that you are aware of how the process is going on. Be professional when you contact the company or network because it affects you a lot.
Degree needed to work in ESPN:
Technology department:
If you want to work in the technology department of ESPN then you should be a Computer Science degree holder or another technology-related field degree is also an opportunity to get a chance to work in ESPN.
Designing department:
To work in ESPN in the designing department, you do not need to be a particular degree holder. But, if you are experienced in the designing field for more than 2 years then ESPN welcomes you. Your work background also plays a big role while getting selected for a designer in ESPN. Your skills & work culture need to be appreciate-able.
Editorial department:
If your motive is to join the ESPN group in an editorial department then you should be a bachelor's degree or higher degree holder in the field of journalism, communication, or other related fields, these will help you to work as a sports analyst. If you are a degree holder in maths & statistics, then you can work in ESPN as a statistical sports analyst.
Jobs & Salary range in ESPN:
Quality Assurance Analyst:
A quality Assurance Analyst is an employee who is responsible for assuring the quality of work & checking the problems occurring while it's working. Before the product or show reaches the people or viewer, confirming the quality is a must for a Quality Assurance Analyst.
Average: $66,000.
Range (estimated): $50k-$80k.
Designing, coding, programming for the online application which goes to the user, so that the company can get to connect to the people through online applications. Making company software work flawlessly is the lead role of a Software Engineer.
Average: $77,000.
Range (estimated): $57k-$102k.
Associate Marketing Manager:
Developing marketing strategies & implementing them in the real world is the lead role of Associate Marketing Manager. Implementing the strategies covers both the way like online or offline. So that sales get a rise or hype of the company product or shows, for that Associate Marketing Manager uses the strategies of campaigns & other promotional work.
Average: $59,000.
Range (estimated): $43k-$81k.
As most of the businesses are running online now, so developing & implementing strategies for online audiences is a must for every company & this also applies to ESPN. 
Keeping company & people interaction through social media platforms and time to time increasing the rise in the aspect of both audience & sales is the must for the Social Media Manager. So, if you think you are capable of managing the social media interaction for the company by creating new trendy content, then you can join ESPN.
Average: $61,000.
Range (estimated): $45k-$82k.
Hiring, training & supervising the newly hired employee is the job of the Operation Manager. 
The operation Manager is indirectly responsible for the growth of the organization or company because he teaches the employees the strategies & plans about how to do the particular job in less time but with higher efficiency. And this increases the potential & growth of the company.   
Average: $106,000.
Range (estimated): $69k-$160k.
Designing & implementing the interactive strategy for the rise of business by presenting it to the people by the means of products, shows, or programs. Researching & determining what customer needs are & how the company can make it possible for the customers is the main job that comes under Interactive Designer. So, if you are capable of understanding the customers' needs & also you are the strategy planner then you can master the job of Interactive Designer.
Average: $80,000.
Range (estimated): $60k-$110k.
Senior Software Engineer:
Developing the higher-level designs for the company software, making it user-friendly, solving the deeper code error, much more work is there which comes under the supervision of Senior Software Engineer.
Average: $102,000.
Range (estimated): $77k-$132k.
Senior System Administrator:
The senior System Administrator is the one who manages, finds & solves the company system issues, let it be in the perspective of system performance, making the system install higher-level software or hardware. 
So that systems can work without issues. And Senior System Administrator is the one who solves or configures the issues occurring in each & every system of the company.
Average: $101,000.
Range (estimated): $77k-$130k.
Sports Anchors are the face of every company or channels or networks because they are the one who leads the sports-related news & information, they have to cover & present every news which has been narrated in the script. Sports Anchor is sometimes also seen as interviewing the sports players, coaches & sometimes the audience also.
Average: $155,000.
Range (estimated): $86k-$576k.
Writing codes, implementing codes, designing the software & building user-friendly software is the main role of the Software Developer. Sometimes, updating the past developed software, solving the hidden errors occurring in the software, all are other roles that are also being played by the Software Developer. If you are experienced in software development then ESPN welcomes you.
Average: $97,000.
Range (estimated): $71k-$130k.
The above is just a minimum available estimated salary list. In ESPN, job categories are like a long menu. And this is very much beneficial for every job seeker. They can choose the job they love & work in their dream company. 
As ESPN is available all over the world. So, these salary values may vary as per their country or state. But, the amount is never going to disappoint you. So, I strive now to get a job at ESPN.
Benefits of working in ESPN
You will be assigned work with a flexible deadline. This is so beneficial that you will feel hassle-free work. You are going to work based on the shift assigned to you.
ESPN offers a free meal for every employee. From higher to lower departments, irrespective of the field you are in, you can enjoy a tasty meal at ESPN. This is very helpful for saving money for most of the employees.
Complimentary Theme park admission.
Dental Coverage.
Disney Team discounts. (Disney products & merchandise)
Educational Reimbursement Program.
EAP- Assistance program for employees.
Life Insurance.
Medical Insurance.
Service Awards.
The Walt Disney Company foundation scholarship program.
Conclusion:
Working in ESPN is one of the very beneficial offers that you are presenting to yourself because the ESPN network has a presence in more than 200 countries all over the world. So, there are not at all the issues like lack of jobs in ESPN, lack of facilities in ESPN. 
Because the employees always get the best from the ESPN network. There is a vast range of job posts available in ESPN where you can acquire a job & attain the field where you want to work.
ESPN network growth is never going to drop because year to year they are just increasing the one on one television networks & this is going to create much more job vacancies for present & future job seekers also. So never worry about the limited job vacancies in ESPN. So just remember these ESPN is going to grow & grow that's it.
Frequently Asked Questions
1. What benefits does ESPN offer to the employees?
Answer: Most of the employees who are working in the ESPN are aware that working in ESPN is itself a benefit because ESPN offers other benefits like Life insurance, Dental Coverage, Stocks, Disney team discounts like for brand products, Flexible working hours & much more. Other benefits are helpful for every employee & these differentiate ESPN from other network companies.
2. Does ESPN hire only experienced employees?
Answer: As ESPN constantly hires for the various positions for different departments, this increases the chances for the fresher's & experienced both. So, ESPN hires both fresher as well as experienced but it depends on the position, department & skills which are needed for that position. If you are just now graduating & finding a job in ESPN then do visit the website ESPN.com where they constantly update the employee needs or recruitment details with every detail.
3. Which job field has the highest salary on ESPN?
Answer: There are ongoing job fields available on ESPN. Various departments have various job functions. Differentiating the job with a higher salary in ESPN is not at all challenging because it is a sports company. 
Fields that have higher salaries like Software Engineer, Operation Manager, Interactive Designer, Senior Software Engineer, Senior System Administrator, Software Developer, etc. And one of the top listed highest paying jobs is Sports Anchoring. Sports Anchors get the highest pay-check in ESPN because they are the face of the network.
4. How often does salary increment happen?
Answer: In ESPN, salary increment happens once a year for most of the fields. ESPN also offers a bonus for their employees within years. Even though increments happen once in a year, the increment amount is always a perfect & high increment amount. 
Maybe your work ethic can make you earn more even in a once-in-a-year increment. So, there is no doubt in getting an efficient paycheck from ESPN.  
5. Is experience mandatory to work in ESPN?
Answer: If you have experience, then it is going to be beneficial for you. Because in an interview process the questions are being asked about sports & your past working experience in any company. So, it will be good if you have a minimum of 2 years of experience.
How to get a job at ESPN?- A Career Guide