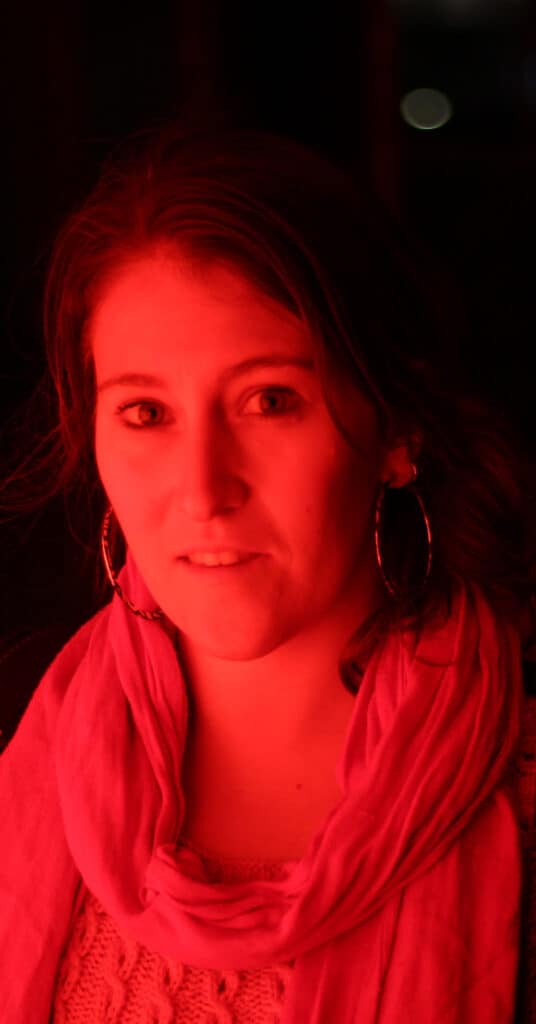 How I Became an Artist and Educator? – My name is Chelsea Romaniello, and I am an illustrator, graphic designer, and program manager for the Denver arts non-profit, Arts [email protected] Employment Academy. It has been amazing to develop my career in the creative industries and work with many different forms of traditional and digital art. As the program manager of Arts Street, I can have a meaningful impact through education and by providing opportunities to high school-age youth in under-served communities. Here is how I got to where I am today: 
How I Became an Artist and Educator?
Art has always been my passion for as long as I remember, from drawing on walls as a kid to taking every possible art class available in high school. The creative industries were never really promoted to me as a career option as I was growing up, so when I decided to go to the University of British Columbia in Canada, I intended to study political science. As I began looking at the required classes for this degree, my schedule quickly filled up with classes that were NOT art! I had thought that, much like high school, I could focus my interest on something useful (like political science) but would still be able to take art classes as well. Trying to work through this dilemma was when I got some of the best advice I have ever received: "Most people don't make a career from whatever their first degree was in college. Find a way to take the classes that you are most interested in and enjoy your education." With this in mind, I found that the university offered an Interdisciplinary Studies degree. I created my own proposal for what classes I wanted to pursue; that's how my degree in Creative Communications was born. 
I spent 4 years loving the rest of my educational experience, which included hours in the University's state-of-the-art print shop, running the campus darkroom, as well as classes in social geography and Spanish. Eventually, I decided to move to Santiago, Chile, where I had spent a year on exchange. This was one of the best choices of my life as it gave me my first introduction to education through the Teaching English as a Foreign Language certification (TEFL) and let me get to know an entirely different culture. As an English teacher, I worked with many different types of students, from the CEO of Pepsi, Chile, to a group of local families in the park. I loved watching them progress and seeing the impact education can have on communities. As my Spanish improved, I also started working as a translator and even began learning Portuguese to pursue translation as a career. Art, however, was still ever-present, and it was hard to ignore that passion. I helped on mural projects and poster designs throughout my time there and continued to pursue my own illustration and passion for drawing. It was rewarding to be working with artists internationally, and it became clearer to me that working on creative projects was what I wanted to do long-term. 
After 5 years living and working in South America, I was offered a short-term position to come back to the U.S. and help teach a summer intensive for Arts Street. I had done an Arts Street program once as a high school student but didn't know much about the program beyond that. Also, with opposite seasons in South America, spending the summer teaching art in Colorado instead of suffering through a cold Santiago winter sounded like a great use of my time, and I took the offer. I was so happy to be back to teaching and art, and Arts Street proved to be an amazing program. It also pushed me to dive into the Adobe Creative Suite as this was an educational priority and a useful skill for the job position. Thanks to a lot of hard work, continuous learning, and perseverance, I was offered to continue into the fall as a full-time Arts Street teacher and moved back to Denver. 
Working with Arts Street has been extremely rewarding. Art-based, non-profit work can be very challenging since it requires you to wear many hats, from grant writer and marketer to teacher and social worker, while developing your artistic vision and keeping up with the creative technology necessary in the industry. It also requires passion and motivation to provide the energy necessary for your work. At this point in my career, I have been with Arts Street for 7 years as it transitioned from a stand-alone non-profit to the creative industries program under the Youth Employment Academy. I have had the chance to work with over 500 different youth on over 70 different projects. My recent switch from a full-time to part-time position has also been the catalyst to further developing my career as an illustrator, with my first book published in 2021. 
If I could leave you with some final words of advice they would be this: 
Always take advantage of the opportunities you have: Even a high school project can lead to a contact that might help launch your career in the future. 
Travel abroad: If you have the chance to work and live in another country, do it! It really opens your eyes to what's out there. 
Teach: Even if it's not what you want to do as a career, take a chance at teaching someone something. 
Learn: Whether it's through experience or formal education, take the "classes" you want to take and pursue the subjects that are most interesting to you. 
Art is a career: No matter what people tell you, the skills you gain from art are always of value, and there are many ways to make money in the creative industries. 
Also read How I Built My Career In Graphics Design & Customer Experience Management
How I Became an Artist and Educator?