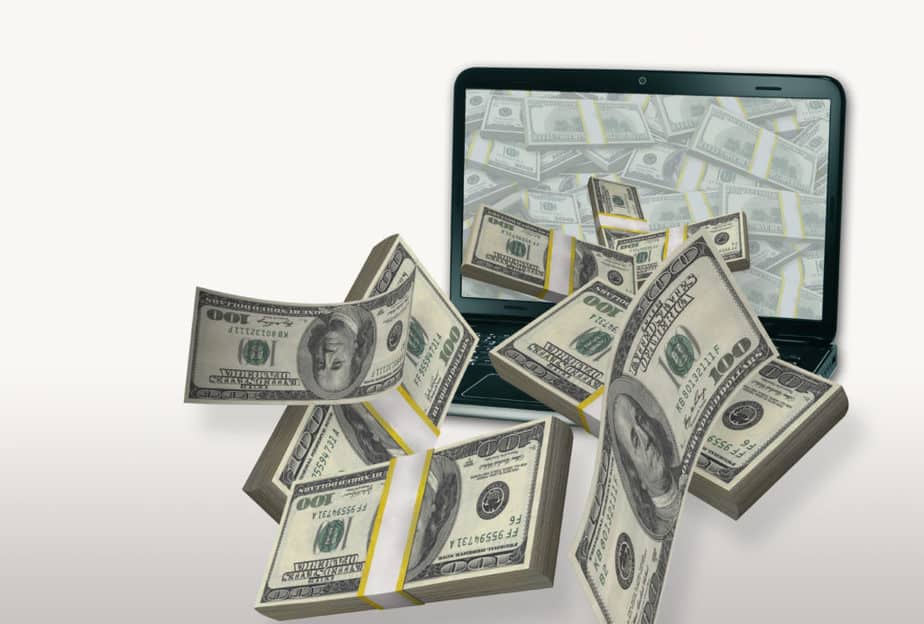 In this article, we will see the Shipt Business model and how Shipt Makes Money?
Introduction
Shipt is an on-demand grocery delivery company. Founded in 2014 by Bill Smith, Shipt is one of the first companies to deliver groceries via a membership-based model. Bill Smith first started his company after feeling the need to help his mother, who was too busy to go food shopping herself. 
With over 60,000 members and growing, Shipt is now one of America's fastest-growing membership-based retail service companies. Shipt delivers groceries from popular national retailers like Food Lion, Publix, Kroger, and HEB. 
As an on-demand service, Shipt can provide same-day deliveries with an hour's notice. 
What is Shipt?
When Shipt was founded in 2014, its mission was to help people build their grocery stores. It started with the home food delivery and then expanded into corporate catering. Today, Shipt is a membership-based online grocery that delivers the freshest produce, meat, seafood, dairy, bakery items, and pantry staples directly to your door. 
Shipt is a service that allows customers to place orders online and have products delivered to their doorstep. In addition, Shipt offers a one-hour delivery service across certain US cities, further extending by purchasing a $99-per-year membership. 
Customers can have deliveries delivered within two hours, while the service can also return products to an address further away. Often, items are selected using an algorithm and other personalized factors, such as previous orders.
 Shipt also allows users to add items that they don't already have or even gift cards. Shipt has been tested in Birmingham, Alabama since 2014, and has seen its service expand to nearly 70 cities.
With their members-only business model, you only pay for what you need without having to go to the store or spend hours on meal planning. And with their same-day delivery service in over 30 major U.S. cities across the country, there's no waiting for your groceries to arrive!
Shipt members can shop from hundreds of Costco, Whole Foods Market, Petco, and more. By shopping with Shipt, you're doing your part to help reduce food waste and save money. You can browse what's available in your area and have everything delivered to your door in as little as one hour!
How did it all begin?
After graduating from high school, Smith and his friend, Brian Strumwasser, co-founded a real estate company that sold houses online. Unfortunately, that venture only lasted a year. Around this time, Smith also got his first taste at entrepreneurship in Alabama. 
Bill Smith invested in his father's restaurant business. Smith's first restaurant, also named Bill's Barbecue and Catering, began at 19 in a small building on Douglas Street in Birmingham. Bill Smith's first retail store specialized in selling cell phones to small businesses, which was an industry Smith had experience in since he already owned a small business selling the same products. 
Over time, as the business grew, Bill started to grow more ambitious and expand his business. Finally, in November of 2014, after acquiring retail stores in the Southeast, Smith began testing a same-day grocery delivery service in his hometown. 
With his first test location, Smith found that people were buying more groceries and had a very positive experience. Smith realized that the problems he was having getting his customers to shop with him previously was not a problem that existed with customers shopping with traditional grocers. 
One week later, Smith launched the Shipt mobile app in Birmingham, Alabama. Smith knew that having a mobile app was key to getting people in his app. Smith wanted to eliminate the effort it would take customers to track down where to shop and bring their purchases to the store.
Flash forward to today and Shipt, today is a tech startup that has pioneered the ability for consumers to be part of a home delivery service. Shipt is now the most extensive online grocery delivery service. The company has raised over $240 million from investors and has acquired several other grocery delivery startups to expand its service. 
Shipt's mission is to make healthy, local food more accessible to everyone by delivering groceries to customers across the country. In other words, what Smith did years ago, is now possible for everyone.
The retail industry is no stranger to good companies and bad ones. However, many don't pay attention to the "shopping" side of the industry. The modern digital era has fundamentally altered the way consumers interact with their favorite brands. 
Whether a consumer uses the brand or even purchases products from that brand depends on the robustness of the company's digital presence. Nowadays, there's a direct correlation between the company's e-commerce dominance and its brick-and-mortar stores. 
How does Shipt make money?
To help with revenue generation, Shipt depends on subscriptions, and it is a membership-based service that costs $99/year. Shipt has since moved to its annual plan, which allows customers to rent and pay for an unlimited number of grocery orders for a year. 
The annual membership fee is like other membership programs; it allows Shipt to collect data from its customers. To participate in this program, customers must be 18 or older and live in Birmingham, AL, Dayton, OH, Denver, CO, Raleigh-Durham, NC, Richmond, VA, Nashville, TN, Orlando, FL, and Seattle, WA areas. 
However, Shipt does not require customers to buy a year-long membership to subscribe to its delivery service. So here we have discussed how does Shipt make money?
Membership plans
Users can pay as little as $99 a year to become Shipt members. A small membership plan that lasts 12 months costs $49 a year. At the annual rate, a monthly membership plan costs $14, and yearly membership costs $99. 
An annual member will pay $149. All plans come with unlimited free shipping. There's also a family membership that costs $99 a year. A method for two people is $119, and for three people, it costs $179. For each additional family member, the price increases by $10. 
With a membership, users will get access to free and unlimited delivery on orders over $35, which is the standard free shipping for Shipt members. Some offers have discounts on the annual membership plan, which users can sign up for at checkout.
Delivery and service fees
Shipt's delivery fee ranges from $15 to $20 per order. The company gets all the delivery fees from its orders and charges a membership fee every month. This is in addition to the base fee that it charges every month. 
The service fee is dependent on the company's total number of members in a given area. Shipt offers its members access to unlimited home grocery deliveries for $99 per year. The service fee for the subscription service is $14 per month. 
Sales commission
Shipt collects a delivery fee from its customers for its home grocery delivery service as well as for other retail products that are sold through its platform. The company earns an 8 percent commission from every sale that it sells through its platform.
Shipt makes money by charging a commission fee on the sales of products that it ships. The company is based on the following model: 
 You get free delivery on Shipt deliveries at your place. 
Shipt covers the cost of the items you ship through its service.
 Shipt takes a cut on these costs. 
The percentage taken by Shipt is between 20 and 40%. The fee is charged every month and has different tiers, like $49 a month for the delivery option and $99 a month for the delivery service option.
 Shipt does not charge a membership fee for the delivery service option. The subscription fee is charged when signing up for Shipt for the delivery service option. A subscription includes two free items every month for the entire year. 
How does Shipt work?
Shipt runs a network of personal shoppers who head out to customer's homes to collect the groceries and deliver them. The company claims that this leads to 30-60 minutes of driving time for its shoppers per day, compared with the 15-25 minutes per day required for the regular supermarkets. 
A typical order can contain as many as 30 products or as few as 2. If customers are new to the service, there's a 2-hour free trial to test out the service. Shipt launches in a new town once it reaches a certain customer count (i.e., enough customers have opted-in). 
This usually happens over a weekend, when shoppers are invited to hand-pick their first 'load' of orders. If a customer cancels a membership, their orders will be delivered to their house once more.
Who can use Shipt?
As long as you live in an area where the firm is available, you can use Shipt to order groceries and other items. The firm has a range of offers for customers who are keen to make use of the service. For instance, when you sign up, you'll get a $25 credit for your first order, plus an additional $25 off any subsequent orders over $35. 
 Customers can take advantage of two types of membership. For one, you can subscribe for a monthly fee of $99 a year. If you're already a Shipt shopper, then you can create an account, with the company providing you with a login and password so that you can place an order. 
However, if you're not a shopper, then you can sign up for a yearly, monthly, or monthly-based subscription.
Conclusion
An important take-away from this report is that Shipt's revenue model is an excellent use of capital. Investors who want to invest in e-commerce companies could consider taking a long position in Shipt.
 Its business model is likely to provide a steady stream of revenue as the company gains a strong foothold in the retail grocery delivery market. Buying groceries online is becoming very common these days. 
From local to national retailers, there is no shortage of online grocery options, which are often delivered for free or for a low cost. When you consider that a delivery fee of $9 for groceries, compared with the average of $10 for standard delivery, could mean thousands of extra dollars, you'll have leftover for other things or your ability to manage another errand, and it can be a great option. 
Shopping on the go is also very convenient. With delivery in the UK being possible for as little as £2, it certainly won't be the case here in the US.
Frequently asked questions
Question 1) Who can use Shipt?
Answer- As long as you live in an area where the firm is available, you can use Shipt to order groceries and other items.
Question 2) How does Shipt work?
Answer- Shipt runs a network of personal shoppers who head out to customer's homes to collect the groceries and deliver them.
Question 3) Are Shipt prices higher than other grocery services? 
Answer- Yes, you are expected to pay around $5 more.
Question 4) How does Shipt make money?
Answer- From membership plans, delivery and service fees, sales commission, etc.
How Shipt Makes Money? Shipt Business model