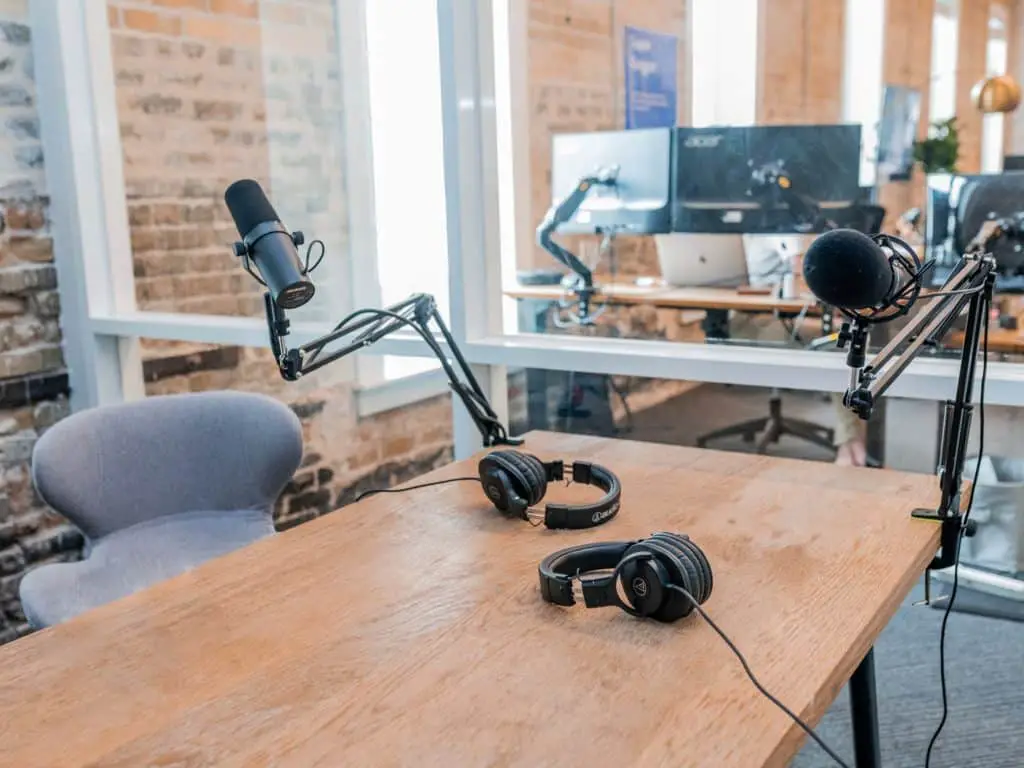 There is this crossroad that we all experience once or maybe more than once in our life. We get stuck at that moment, not knowing what to do. At that moment, all the negative things or emotions get the best of us. And in that heat of the moment, we sometimes decide to do the worst, i.e., We decide to give up. We all start to feel so unmotivated that we just quit. We don't want to continue chasing our dreams. We sit there thinking that this is not going to work. But, at that exact moment, just a ray of light from anybody is enough for us to keep continuing. So, today we present you with the top 18 podcasts on Spotify that will keep you motivated. The best part of the podcast is that you can hear it anytime, anywhere on Spotify.
What is a Podcast?
Ben Hammersley first coined the podcast. He is a BBC journalist and 'The Guardian' columnist. A podcast is a mixture of two words, i.e., Pod as in iPod and cast for broadcast. The word podcast was first used in the audio blogging community. Many don't know this, but Podcast is also known as a netcast, a vendor-neutral term for the apple podcast. Podcasts have recently started to get recognition, but in its early days, a podcast was a method of distributing information audio-only for corporate use or personal use based on audience choice. Thus, podcasting is similar to radio programs that used to entertain us before T.V became common. But the difference is that podcasts can be heard anytime, anywhere, and can also be saved as an audio file as per convenience. 
Types of Podcasts
Like any other broadcast, podcasts have their different types. They are as follows:
Scripted Podcast: A scripted podcast is also known as a 'fiction podcast' or the 'narrative podcast'. This category of podcasting is similar to Radio dramas that were played decades before for entertainment purposes. These types of podcasts can have multiple episodes or even seasons, according to the requirement of the story. Multiple voice actors, music, and sound effects are known to be included to enrich the storytelling. It is just like a web series without a video. A scripted podcast is said to attract many content producers like Netflix, Spotify, marvel, etc. Out of many genres, Horror and sci-fi are becoming more and more popular with each passing day. The detective genre of the scripted podcast is not so back in being the audience favorite.
Novel Podcast: Novel podcasts are famously known as 'podcast audiobooks'. This is the combination of a literal podcast and an audiobook. It is similar to the traditional novel but in this case, there is no written content but only audio. This type of novel podcast is released in episodes per season which attracts many voice actors to take part in it. The episodes are released on a regularly scheduled basis or once a week according to the producer's will to keep suspense in their audiences. In a novel podcast either a single narrator with no sound effects is used or with many different voice actors with dramatic background music is made to work. This version of the podcast could be free or some can be even paid for. Many podcasting novelists had made comments in the past about how podcasting their novels have made them see an increase in their audience and how they receive plenty of positive feedback.
Live Podcast: Several podcasts are recorded with a live audience to make it feel livelier. It is just like any other 90's sitcom. Some of these episodes are aired and some are not. The producer of the live podcast makes a tour and entertains the audience through their live podcasting. Many platforms are used for podcasting but the most famous one right now is said to be Spotify. There are many podcast episodes of different genres airing on Spotify but the most heard ones are the motivational podcasts. So here are the top 18 motivational podcasts on Spotify that you can hear anytime anywhere and make yourself feel lively again. 
Top 18 Best Motivational Podcasts on Spotify
Oprah's Super Soul Conversation
Oprah is known to be the best motivational speaker ever. Her books are very inspiring, and now her message through the podcast is reaching millions of more audiences, where she inspires the soul to be great. In the podcast, she interviews many leading personalities and asks them their story of success. The podcast discusses subjects that educate listeners on staying motivated in today's world with age-old values. You should give this podcast a shot. It is inspiring. 
Tiny Leaps, Big Changes
This podcast is very practical and straight to the point. This show is hosted by Gregg Clunis, where he teaches his audience useful techniques to create high-quality adjustments in our lives. If you're seeking out approaches to attain success, emerge as happier to your private life, or emerge as a higher model of who you're today, being attentive to this podcast might help you. 
How's work?
In 'How's work podcast,' The producer, Esther Perel, explains the tension or competitiveness we feel toward our co-workers. She tries to explain the dynamics of emotions we feel at our workplace that help us stay motivated. Every episode discusses a sure factor of those courting dynamics. If you need to apprehend what's simply taking place at your workplace, this podcast would possibly shed a few lights on it.
The Stacking Benjamin's Show
The listeners of this show will feel at ease because this podcast sounds like more of a friendly conversation than the one that feels like an interview. This podcast is fun and was the winner of the 'Best Business Podcast of the year' in 2017 through the Academy of the Podcast. However, unlike different high-octane monetary podcasts, hosts Joe Saul-Sehy and OG supply their message in a laid-back style. The Podcast is broadcasted from Joe's mom's basement. The hosts invite their visitors and talk on the subject for the day as per decision. The podcast is about how to maintain your financial status. People suffering from financial problems can get aid from this podcast. 
The Slob Comes Clean
Have you ever imagined that there will be a podcast that will motivate you to clean your room or maybe your whole house and organize them accordingly? No right? But here it is, a podcast named 'the slob comes clean. In this show, host Dana White known as Nony, stocks her listeners with a private manner of "deslobification," which she uses to maintain her residence as easy and organized. In addition, the podcast is full of White's signature emblem of humor. Moreover, her podcast is pretty beneficial for folks that need a few strong recommendations for tidying up their place. Finally, her podcast is a reassuring reminder for all house owners searching out methods to maintain an easy residence. So go and listen to the podcast and start cleaning up. 
Where there's Smoke
If you need to analyze something deeper and be also entertained simultaneously, you definitely would possibly need this podcast. Where There's Smoke makes use of popular culture as its platform to supply an insightful and wonderful display that promotes personal development. The show's host is Brett Gadja, and the producer is Nick Jaworski. They aim to help listeners make better- and well-informed decisions about how to act and live. So do tune in to this specific podcast. 
How to Fail with Elizabeth Day
This particular podcast show is hosted by Elizabeth Day. This is a UK-based podcast that teaches us to examine failure as a path to success. This podcast is successful in teaching its listeners that there is no such thing as perfection. It is your hard work that makes you a perfect person. She explains in the podcast that you should not be afraid of struggles laid in the path of your success. Overall, the display is a superb reminder that failing is regularly important if we're ever going to obtain success.
Lead to Win
If you are interested in knowing the mantra to success, then welcome to the podcast that will lead you to win. Hosted with the aid of bestselling writer Michael Hyatt, this podcast offers you the gear essential for assembling your profession and personal goals. In addition, people in management roles can take advantage of taking note of the episodes. Topics protected with the Hyatt consist of non-public productivity, self-and crew management, and the exercise of intentional action.
Rise Together
This podcast is all about building a relationship so strong that no 3rd person can break it. In this podcast, listeners will learn how to rise together and mutually in a relationship. This podcast gives tips, plus different crucial records approximately drawing near a courting with mindfulness. This particular podcast is hosted by Rachel Hollis and her husband, Dave. Each episode offers recommendations on how humans in a romantic wooing can deliver a nice way of living together. Listeners reward the podcast for assisting them in ending up higher companions of their very own relationships. This podcast is very audience-friendly and receives almost all good feedback every time. 
TED Radio Hour
Almost every person on earth knows about TED and its work. TED talks have been in the motivational business since forever. People love listening to their show and get motivated. As the podcast industry is slowly growing and reaching some unique audiences, TED decided to launch their podcast called the TED radio hour. This show is fantastically motivational as it does not only talk about one particular topic. Each episode brings different problems and their solutions. People love this podcast. TED radio hour has a huge audience and subscribers if we compare it with other podcasters on Spotify. You all should listen to TED radio hour. Guy Raz hosts this show.
Changeability
If you want an empowering and provoking podcast that helps you increase your concentration power, you may need to try Changeability. Kathryn Bryant and Julian Illman host the podcast. In every episode, they offer techniques that gear you up to carry extra achievement and happiness in your life. Kathryn and Julian use records from science, business, spirituality, entertainment, and sports activities to complement discussions on manipulating their audience positively and help them concentrate more on their lives. 
The Tony Robbins Podcast
If you're searching out methods to reap lasting (and real) happiness in all regions of your life, Tony Robbins' podcast may have the answer to that. The podcast is in an interview format, and the visitors that decide to come to the show are outstanding personalities and professionals in distinctive fields and industries. The whole podcast intends to help your faucet into your potential. They inform you of approaches to having the consequences you want. It doesn't matter if it's about the dating goals, commercial enterprise plans, wealth acquisition, or fitness and wellness. This podcast will help you learn how to stay happy and satisfied in your life away from negativity. 
The Minimalists
Many folks are connected to the material obsession or are in with their possessions. However, this podcast suggests ways on how to be satisfied with less in life. Hosts Joshua and Ryan stroll their listeners through the standards of minimalism as a lifestyle. They provide sensible guidelines to keep away from filling your existence with meaningless objects. As a result, listeners are stimulated to stay superior, healthily, and happily. You must listen to this podcast.
The One You Feed
This is a unique concept for a podcast, and it is very motivational at the same time. Going through personal struggles, you'll discover your potential in fighting those struggles and proposals in Eric Zimmer and Chris Forbes' podcast. The podcast gives facts about habits, ideas, and techniques that maintain humans' effective facet of life. A wide variety of listeners have credited the podcast for saving their lives from the grips of despair. This whole podcast is solely about which side of you you want to feed. The good side or the bad side. Listen to this podcast only on Spotify.
No More Excuses: Monday Motivations
Well, there is no doubt about how we all hate Mondays that come after every Sunday. We still stay lazy while Monday is said to be the most working day. But don't worry. This podcast is great in motivating our lazy minds and prepares us for Monday. Sandi, the show's host, offers no-nonsense suggestions for self-improvement. Her words are very practical and give us a glimpse of real life. Her podcast motivates human beings to grow and be responsible for their lives and begin dwelling to the fullest. Her truthful technique facilitates listeners' awareness of actual priorities, whether or not of their non-public lives, careers, or businesses. They discover ways to alternate their mindsets to grow to be successful.
Meaningful Work, Meaningful Life
Many people are attempting to find the meaning behind their lives and careers. Some people are continuously attempting to give up their jobs, questioning if that is how it's continually going to be. Each episode of Francine's podcast is supposed to energize you to discover the means of your private lifestyle and career. She does this through interviewing pinnacle speakers, motivational coaches, entrepreneurs, authors, and different professionals. Listeners of the show discover that their internal sparks are re-ignited while being attentive to work and life. 
Sports Motivation Podcast
This podcast is beneficial for people who need to enhance their motivation for their favorite selected sports. It is hosted by an entrepreneur and previous NFL strolling Olaniyi Sobomehim. His podcast presents the facts on how you may dominate your area and meet your desires for your game of choice. The podcast's episodes provide tips on creating a mindset for winning, getting to know your mind and emotions, and accomplishing your desires. The podcast is in an interview format. Guests at the show consist of pinnacle athletes within the NBA, NFL, and MLB, in addition to seasoned football players.
Spotify is doing a great job in helping in releasing these podcasts. The audiences for the podcast are growing day by day, so it is safe to say that the podcast is our future of entertainment.
Top 18 Best Motivational Podcasts on Spotify in 2021