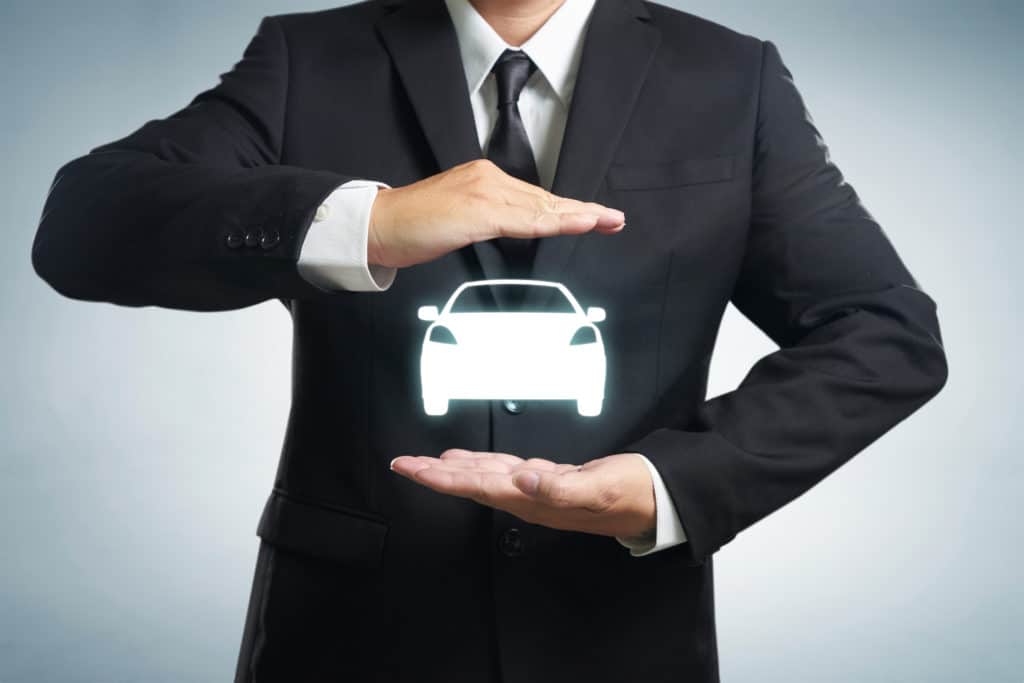 Cars are in high demand today, and we can well understand why. Be it a luxurious sedan or a jet-speed racing beast. Automobiles come useful in almost everything. Great demand means great production. Hence, we see numerous car manufacturers around the globe. But when it comes to the best of them, we can only pick a handful of them. It does not mean that others are bad. It just means that some companies give a better value for money. Therefore, it Is not possible to pick one from all of them. So, we decided to group the vehicles into different utility classes and pick some of the best manufacturers in each class.
Among all the companies, Toyota, Volkswagen, and Ford lead the race for passenger vehicles. When it comes to off-road automotive, Land Rover and Jeep are the best. When it comes to racing giants, Koenigsegg, Bugatti, and Pagani are the best. Thinking about a luxurious drive? Pick BMW, Ferrari, Lamborghini, Audi, or Aston Martin.
Cars for Everyone
In this world, cars find themselves useful for everyone. Be it a family requirement, or race competition, or just a place to relax and cruise through the roads, automotive companies have an answer to everything. But this brings us to the ultimate question, which one is the best?
We all know that there is no clear winner. So, we have divided the automotive industry into different classes and picked the champions of each class. The classes we have chosen are Passenger, Luxury, Off-road, and Race. Moving on, we will discuss the best manufacturers of these classes of automobiles and why we think they are the winners.
Best of Passenger Class
Passenger class cars are the ones we use daily for travel purposes. These cars are affordable and decent. While they do not have any specialty to grant records, they do not try to be famous. They are for regular usage.
Toyota: Toyota is a Japanese automotive company, which is one of the largest automotive companies as of now. Founded by Kiichiro Toyoda in 1937, Toyota has produced 10 million vehicles every year since 2012. Toyota has lots of subsidiaries and the company has been making quality vehicles since the early 50s. There are cars made by the manufacturer that are famous even today and have been used in multiple media. Some examples are the Toyota Supra, Toyota Camry and the Toyota Corolla.
Volkswagen: This German automotive company was also founded in 1937. It is also one of the biggest manufacturers of vehicles today. Founded by the German Labour Front, the growth of the company was not smooth, thanks to the war-era in the 40s. VW started making cars in the 70s that were really popular, and hence found themselves here. Some of the great cars by VW are Golf, Passat and Jetta. The company sells about 40% of their sales in China.
Ford: Our third pick is the American company, Ford. Ford was founded in 1903 by Henry Ford. Since then, Ford has been doing wonderful jobs with its engineering and design. Ford engines are the best in class. Cars by Ford are popular even if they are five decades old. Ford also makes trucks and heavy-duty vehicles which are decent. Some examples are the Ford F150 and the 1961 Ford H-Series. Today, common models by Ford are Fiesta, Focus and GT, among many others.
Honorable Mention – Daimler: Another German automotive company has been there since 1926, one of the largest automotive manufacturers. Daimler is the company that sells vehicles under Mercedes-Benz and Mercedes-AMG brands. Also, it previously owned Chrysler, which was sold in 2007.
Off-Road Heroes
Our next class is for the people who love driving in the mountainous areas or anywhere except smooth and empty roads. These vehicles are primarily trucks and pickups and are very useful in snowy or rocky regions when the surface is not even. Many vehicles are for such adventurers, and here are our picks.
Jeep: When it comes to off-road vehicles, there are a few manufacturers that do this better than others. One of them is a Jeep. Founded in 1945, Jeep is an American automotive manufacturer. Jeep makes pickups and trucks that are born to be driven in rough areas under rough climates. Jeep paved the way for what we call SUVs today back in the second World War era. Since then, Jeep has been a trademark for such vehicles. Jeeps were used widely in the military and are still used today. Jeep Wrangler is perhaps the best off-road vehicle you can get today.
Land Rover: Land Rover has made considerable fame since it was founded in 1948. Today, after 43 years, Land Rover still gives adventure-lovers the vehicles they deserve. Since 2013, the company has merged with Jaguar. Land Rover's Defender and Discovery are very good cars you can choose for your off-road adventure. Also, there are several other models you can choose from because this car manufacturer excels in making tough beasts. Ah, that feeling of rumbling and roaring!
Honorable Mention – Mitsubishi and Toyota: Though we have picked what we think are the best, we cannot overlook two cars that fit right into this category. Mitsubishi's Pajero and Toyota FJ Cruiser. They look stunning and can be real alternatives to the ones on the list.
Speeding Bullets
Our next class is all about speed. The cars in this class are designed and specially engineered to have speed as their highlights. These cars are for those who like to speed through the highways or take part in race competitions. These car manufacturers are not that famous, mainly because they do not produce millions of units every year. These cars are sophisticated and rare, and many are concept cars not meant for commercial sales. They remain with the collectors.
Koenigsegg: The new car company Koenigsegg Automotive AB is a Swedish car company that has made quite a name recently. Despite being only 27 years old, the company has produced quality products. Its first car CC8S was a big hit, followed by CCXR and then Agera and now, Regera. They rank among the fastest cars in the world today. The Koenigsegg Jesko can reach up to 330 miles per hour.
Bugatti: This is a car company that we all have heard about at least once. Bugatti is a French automotive company that was established in 1909. Since then, Bugatti has delivered fantastic beasts for speed-lovers. The company has a successor now, called Bugatti Automobiles SAS. There are cars from this company that are world-famous for breaking speed records. Some examples are the Bugatti Veyron and the new Bugatti Chiron. The company does not produce millions of cars every year, in fact, it produced just 76 vehicles in 2018. But the sheer brilliance and engineering are enough for the company to be listed here.
Pagani: Another speed giant is any car from Pagani Automobili S.p. A. This Italian company was founded in 1992 by Horacio Pagani and produces mainly concept cars. These cars are rare and you may find one with someone who has a real passion for cars. Two famous models from Pagani are Zonda and Huayra. The Pagani Zonda created a record in 2010 when it beat the Ferrari 599XX in Nurburgring. There are lots of editions of these cars released over the years, but the rarity remains there. These hyper-cars cost huge, with the Huayra having a price tag of almost 3.5 million dollars!
Honorable Mention – McLaren: Another hypercar maker is the British company McLaren. Founded in 1985, this company has always been producing quality vehicles. The McLaren F1 was super popular in the 90s and remained stagnant for about two decades. In 2010, they started producing new cars. Today, they have many cars to choose from. Perhaps, the most popular one of them is the McLaren P1, which is the ultimate car.
Luxury at its Best
Finally, we come to our fourth class, the luxury class of luxury. These cars are sophisticated and luxurious. You don't expect them to beat the speeding hyper-cars. Their cost is determined by the comfort and features they provide.
BMW: This car company was founded in 1916 in Germany. Since then, it has made a name in the luxury section of cars. Own a BMW, and you will know why it is a separate thing in the world. Be it the comfort of the seats or the digital dashboard which is super user-friendly, BMW never let anyone down ever. You have a choice in every price range, from the budget 250d to the stunning i8 to the big X series SUVs. BMW is one of the largest sellers in the automotive industry. They also produce motorcycles, which are also luxurious and stylish, to say the least.
Ferrari: The next entry in the luxury class is the Italian manufacturer, Ferrari. This famous car company was founded by Enzo Ferrari in 1939. The company has been famous for making priceless vehicles since the 1950s. Today, Ferrari gives us lots of options to choose from. These cars are supercars, but instead of breaking speed records, they try to be comfortable and stylish. F8 Spyder, Portofino, SF90 Spyder and Roma are some of the best road cars available today.
Lamborghini: Owned by Volkswagen Group, Lamborghini is another Italian company that excels in producing luxury vehicles. Founded in 1963, Lamborghini rose to prominence with the Miura. Ever since early times, it has been a competitor of Ferrari. Competition brings success, and we have seen that once again. Lamborghini produces cars, engines, motorcycles and whatnot. They also provide licenses to sell other consumer electronic items under their name. There are a wide variety of cars in the market today, and the Aventador, Huracan and Urus are the best among them. Former models like the Countach, Gallardo and Murcielago are still popular today.
Audi: Lamborghini's parent company, Audi AG is a German automotive company that is one of the best car makers in the world. Audi specializes in comfort and luxury vehicles, and almost all of its products are luxurious. Be it the convertible Audi A3, or the sport-centric Audi TTRS, or the SUVs Audi Q7, the company has an answer for every customer. Udi was founded in 1909 and re-established in 1949. The company has 13 production facilities across 10 countries, and 9 of them produce vehicles.
Aston Martin: Our last pick is Aston Martin. This British automotive company is famous for its luxury sports car range. Aston Martin has been there since 1913, and the growth has been disrupted by financial issues several times. Aston Martin may not be the flashiest and shiniest of companies, and it definitely has a decreasing net income, but that does not make its products inferior. Aston Martin has been there since the pre-war era, and have delivered outstanding vehicles ever since. Among the models popular today, the Aston Martin Vantage, the Aston Martin Vanquish and the DBS Superleggera are really worth the money.
Honorable Mention – Mazda: The Japanese manufacturer has been making cars since 1920. In 2015, Mazda was the 15th largest automotive company in the world. Mazda had a partnership with Ford for a long four decades and used Ford engines in many of their cars. Mazda's current winners include the Mazda 6 and the MX-30. Now, Mazda has a long-term partnership with Toyota.
Conclusion
Cars will always be the friends of humans, whatever you do. There are several models to choose from, and there are several manufacturers out there. All of them produce quality vehicles, but some are better than others in specific areas. This simple and comprehensive guide should be enough for anyone who wants to buy a car and demands the best-in-class performance. It will be foolish to say that the manufacturers not mentioned in this small list are inferior. Unfortunately, there is not enough room for a single article to do justice to all of the car companies in the world.
Frequently Asked Questions
How are the car classes divided in this article? The car classes have been divided to make the article user-friendly and comprehensible. The four classes are Passenger, Luxury, Racing and Off-road.
What type of car should I buy? It fully depends on your liking and needs. If you want to travel with your family a lot, consider buying a luxury SUV. If you want to take part in a race, buy a racing beast. If you love to drive through the mountainous regions, you should go for an off-road vehicle.
Are pricey luxurious cars worth the cost? Absolutely, but again, it depends on your needs. If you drive once in a while, you probably don't need a luxurious vehicle. If you are a regular driver or find pleasure in driving, you should go for them.
What are other great car companies besides the ones mentioned in the list? There are many car companies in the world that are really great, but we could not add their names in this small article. You can search for vehicles made by Hyundai, General Motors, Dodge and Chevrolet. All of them are superb in the automotive industry.
Are all of the manufacturers available everywhere in the world? Unfortunately, no. There are some cars that are sold in a certain region. Also, some companies prefer to keep their business regional. However, with popularity and demand, cars can be imported in other countries. Check the internet to find out whether your favourite car is available in your location.
Largest Automotive Companies