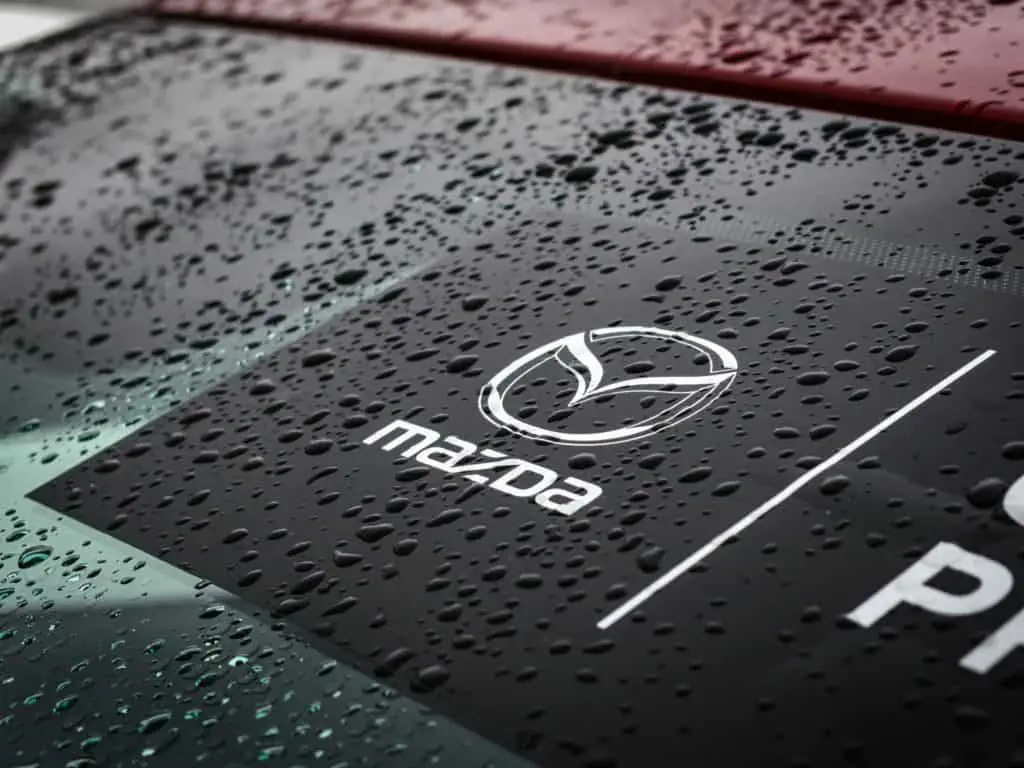 Introduction 
Over the decades, the motor industry has grown immensely, from the first recorded car in the 1880s to our generation where almost all population owns one. With the first car in the 1880s opening the door, the world at large has spiking growth in the motor industry where different companies thrive, companies such as Mazda. Only the most daring car or moto industry companies have stood the test of time; with their beautiful features, unbeatable technological advancements, and luxurious comfort, those companies have supplied millions of people with more accessible means of travel. It is undoubtedly that companies such as Mazda have passed the test of time. The motor industry has many industry giants, such as Mazda. It is always an exceptional experience driving car; what is strange is that we never think of the person who came with the idea of that particular vehicle brand. This article will look at Mazda as one of the motor industry giants; the article will answer the question, who owns Mazda? The paper will also give essential details/highlights about the company.
Who owns Mazda?
Mazda is a Japanese company that started as a quark manufacturer in the 1920s, but it was in 1931 where Mazda launched its first tricycle and called it Mazda-go. With the launch of the tricycle, many other motor vehicles have been produced by this industry giant. The name Mazda came years later in respect to the President and founder of the company. Jujiro Matsuda, the youngest of 12 siblings, was born in Hiroshima in 1875. as a child, Jujiro Matsuda was unable to attend school, so at the age of 13, he moved to Osaka to work and live with a blacksmith. Jujiro recognized he wanted to devote his life to the machine industry (Mazda.com, 2021). He began working with several factories, including shipyards and arsenals, to obtain sophisticated engineering abilities. He took work breaks to tour and learn from other firms to learn more about machines and manufacturing.
Jujiro established "Matsuda Seisakusho" in Osaka at 31 by renting a small 33-square-meter cowshed. The business did not go as anticipated; Jujiro had obstacles when he discovered that a product he had spent years developing was already on the market, but this did not stop his ambition. He investigated everyday items by disassembling them, made specific changes, and introduced "the Exclusive Patented Matsuda Pump." Jujiro returned to Hiroshima in his mid-40s and formed "Hiroshima Matsuda Seisakusho" in 1918. By this point, he was primarily regarded as a successful businessman. Nevertheless, he was convinced to join the failing Toyo Cork Kogyo Co., Ltd. two years later. He tried to create a new cork product that could be utilized as a thermally insulating and shock absorption material after being appointed President of Toyo Cork Kogyo to follow the former President. The success of the new product assisted the corporation in getting back on track.
This was only temporary. The entire factory was demolished by fire in 1925. Faced with massive debts, Jujiro was further shaken by the loss of personnel due to the fire. Reflecting on this heinous tragedy, he reconnected with his passion and resolved to rebuild the company by transferring operations to what he excelled at – the machine industry. The 1923 Great Kanto Earthquake focused public emphasis on automobiles as a mode of mobility. Jujiro saw a business potential in the manufacture of three-wheeled trucks. Jujiro focused on three-wheeled trucks because they were less expensive and more accessible than pricey four-wheel automobiles. He saw them as a chance to contribute to "increasing the quality of people's lives and the growth of the country." The three-wheeled truck was dubbed "Matsuda Go" after Jujiro's surname. Around this time, the name "MAZDA" became popular. The name Mazda also comes from Uhura Mazda, the God of intelligence and wisdom in West Asia. The name of this company had so much meaning its foundation and its future; the foundation is the founder and its future Being, the leading intelligence Moto industry giant.
Mazda and Ford
During the Second World War, this growing giant in the motor industry faced its downfall, but it rose again in the 1950s. However, then in the 1970s, the company joined the American market; since then, the company has produced several models that have shaken the world by storm and have the mass population attracted and drawn to the vehicle production of this company. With the entrance into the American market, Mazda had a great partnership with the American motor industry ford, which began in 1979 with Ford bought a 25% stake in Mazda. However, Mazda would experience more economic challenges even in partnership with Ford. 
Ford would later take control of the steaks hidden master to avoid the company being bankrupt food but later decided to change the name master to auto alliance international; sources say people who bought from the brand knew the brand. The two companies in their partnership would see each other sharing manufacturing facilities sharing vehicle platforms, and other technological advancement resources. As it seemed that their partnership would last forever and that forward would be in power over Mazda for long, the two companies split up after a 40-year partnership in 2008. Ford had lost its significant market shares and within an economic crisis. The partnership had to end for Ford to survive and to escape bankruptcy. Both Ford and Mazda would still share information but would be completely separate from their partnership. 
Mazda Now
Looking at Mazda now, the company stands as its own company; it is not a division of any other company as before with Ford, Mazda is its exclusive brand. In Japan, the company's headquarters in Hiroshima is found to find its leading manufacturers and factories. The president and its CEO currently the lead master since 2018, Akira Marumoto. Mazda, on its own, has redesigned itself more than five times in hopes of reaching the required economic growth. Over the decades, this industrial giant has come up with different love goals, but its current uses of the wings were introduced in 1997. 
Significantly the separation with its partnership with ford has not resulted in bankruptcy. On the contrary, the now self-owned moto company is delivering even more technologically advanced vehicles and growing its numbers ad customer base worldwide and still has a large support base in the US. Clearly, self-ownership benefits the company in many ways and has allowed Mazda to express its individuality in its product freely. Furthermore, as an international corporation, Mazda is honoring its responsibility as a good corporate citizen by striving to participate in socially beneficial programs tailored to the needs of surrounding people regularly to secure that its Business activities help create a more sustainable society. 
Critiques in the industry have stated that Mazda can be expressed as follows: daring, not only its vehicles stand out from the crowd but has also spent heavily in cutting-edge car technology. As an outcome, while many manufacturers have switched to smaller turbo engines, Mazda alternatively offers larger but still economic motors. Even during the epidemic, although several brands were able to capitalize on the opportunity to get users to stare at them," automobile research and consulting organization. stated that "Mazda has had an easier time thriving since, with only 2% of the market, they haven't had plenty to lose." This proves that the auto brand can stand the test of time even after its separation from its partners at the ford. 
Mazda During The Pandemic 
Nonetheless, as a result of the epidemic, minor vehicle makers such as Mazda face enormous hurdles. Future main themes include electrification and sophisticated driver-assistance technologies, both of which need significant investment. Unfortunately, Mazda does not have this kind of capital or scale. As a result, one option involves collaborating with Toyota, the world's best-selling auto manufacture. The two automakers are building a plant in Alabama, which, when joined with existing operations from Honda, Mercedes-Benz, and Hyundai, could help that low-wage, non-union state become the United States' second-largest auto manufacturer, trailing behind Michigan.
The commitment to ensuring Mazda's survival or Mazda remains Mazda will be critical to the automaker's future success. "Subaru has stayed faithful to itself, and they have been capable of growing each year, even throughout the 2008 recession. Mazda has remained true to who they are, and if correctly articulated, with their upgrades, they are a rival emerging from the pandemic. The industry giant looks at the recovery period after the pandemic. The recovery time will be lengthy. Mazda estimates that it will take till 2024 to attain industry events levels. There is no macroeconomic signal indicating otherwise. Some activities, such as manufacturing and exports, are faring far better. The United States market has performed well. However, growth slowed in November. This market is a mammoth due to its manufacturing plant in Mexico.
Conclusion
In conclusion, Mazda today is a Japanese-owned company; it stands on itself since its separation from Ford. Today Mazda has grown to be one of the world's leading car manufacturers, best known for their engines, developing athletic and efficient models for anybody to enjoy. Mazda had come a long way from when it started, from its name, so its many restructuring Mazda has overcome the many obstacles within the motor industry that make it a great giant today. Despite going through bankruptcy's economic recessions, another failed attempt of the company, it is still rising on top. Currently, Mazda is working on a 10-year plan whose goal is to change the company's global viewpoint.
Mazda has traditionally been small and independent, and culturally they are not situated in the core of Japan, in which most of the major automakers are. This afforded them a bit of that individual thought.  Mazda's first vehicle was a racing motorcycle, which they used to travel. A lot of industry conventions do not restrict the motor company. The company has shown that they will constantly attempt to find what they think to become the ideal technology." This encompasses, more notably, early and ongoing attempts to calm and optimize the rotary engine. 
What is visible now is that, despite a few drawbacks, Mazda is popular in the United States. First, Mazda dealers and new car product distribution are sparse because Mazda is a tiny firm. Second, when they release a new powertrain, it takes one to two years to arrive in the United States. Third, they are basically only introducing the diesel-powered engine in the Cx5, which has been promoted and advertised for at least a year. Motor researchers in America have noted that the lack of support for the brand is mostly because Mazda did not have a credible or coordinated market position in the United States until recently. Mazda has spent most of its history under the hands of a conventional Japanese organizational structure that had no concept of how to effectively market vehicles to North Americans or Europeans. That has now shifted, but it was a long time in coming, and Mazda will need some time to catch up.
It can be safely said that the auto company has gone through many challenges over the years, it has faced its financial flaws, and it has seen its self-restructure for the better. This day self-ownership is looking positively for this company. Constance's growth within the marks in different parts of the world aims not to confirm and keep their individuality. It is easy to see that the is more to see of Mazda in the next coming years. The industry giant has promised more innovations, more advancement, and more luxurious features, and the world looks forward to enjoying its success.  
Also read How much an assistant manager at dollar general makes?
Who owns Mazda? – History and Pandemic Issues