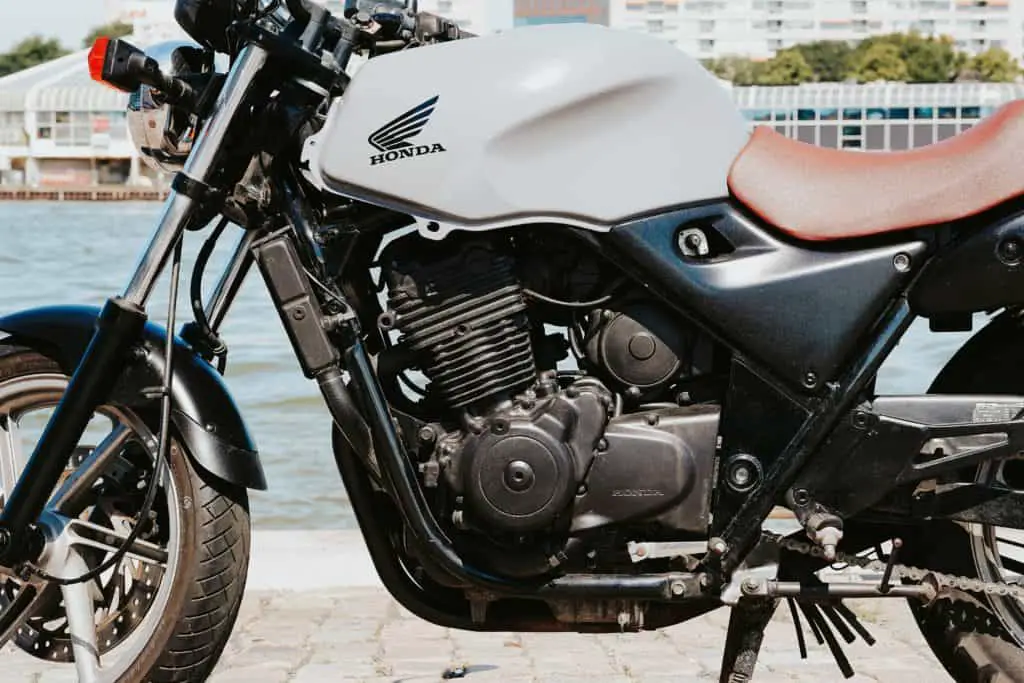 Who Owns Honda? – Honda Motor Company, better known as Honda, is a Japanese multinational corporation that manufactures automobiles and power equipment. Honda has its headquarters in Tokyo, Japan, and has been the world's biggest motorcycle manufacturer since 1959. Founded in Hamamatsu, Japan, in October 1946, founders Soichiro Honda and Takeo Fujisawa, Honda Motor Company, are today owned by a board of investors.
Who Owns Honda? – Owners of Honda
Honda Motors is today owned by a number of investors. These include some of the biggest multinational corporations worldwide. As of March 2014, Honda motors biggest shareholders are listed below:
JTSB investment Trust:  Holding about 6.4% of the company's shares, JTSB investment trust is among the biggest stakeholders of the Honda Motor company. JTSB is also known as Japan Trustee Services Bank is a collaborative business enterprise of Resona Bank (33.3%) and Sumitomo Mitsui Trust Holdings (66.7%) 


TMTBJ investment Trust: The Master Trust Bank of Japan, also known as TMTBJ, owns 4.71% shares in Honda Motors. It is the first bank in Japan to be engaged in asset administration trade and is owned by several other groups including Mitsubishi UFJ Trust with 46% of its shares, along with other companies such as Nippon Life Insurance, Meiji Yasuda life insurance, and several other companies and banks. It is at large a part of Mitsubishi UFJ finance groups.


Meiji Yasuda Life Insurance: Owning 2.83% of shares in the Honda Motors Company, Meiji Yasuda Life Insurance is the oldest and the biggest life insurance company in Japan. A member of Mitsubishi and Fuyo groups, Meiji Yasuda Life insurance is based in Tokyo, Japan.


Moxley and Co.:  A nominee of the JP Morgan and Chase Bank, Moxley and Co. holds several of their shareholdings in various Japanese and Taiwanese companies including Honda Motors where they hold a 3.09 % of share.


Tokio Marine: A Japanese insurance holding company, Tokio Marine, holds 2.35 % of Honda Motors' shares. A part of the Mitsubishi group, Tokio Marine manages insurance companies, non-insurance MNCs and several other foreign engagements.
Founders of Honda Motor Company:
Honda Motors was founded and originally owned by Soichiro Honda and Takeo Fujisawa.  Soichiro began working as a mechanic at Art Shokai garage, where he modified cars and competed in races. Then, with some of his acquaintances financing him, he started Tokai Seiki that manufactured piston rings.  After a few initial failures, Tokai Seiki won a major contract to equip Toyota with piston rings. However, with the beginning of World War 2, Honda was demoted from president to a senior managing director in the company as Toyota procured 40% stakes in the company.
In October 1946, Honda sold this company to start Honda Technical Research, hiring engineers such as Fujisawa that helped him start one of the biggest automobile empires globally in Honda Motor Company.  Honda and Fujisawa were together the co-founders and the CEO of the company until they stepped down from their positions together in 1973.
Honda's Products:
Honda, the world's leading automobile company, manufactures several products. They manufacture products such as commercial and luxury vehicles to equipment such as water pumps and electrical generators. They are also one of the leading manufacturers of jet engines and aircraft.  Honda vehicles are built and assembled in Japan, Taiwan, Belgium, the US, UK, Brazil, Thailand, Turkey, China, India, Pakistan, and Mexico.
Honda Motors is the biggest manufacturer of motorcycles in the world, manufacturing approximately three million motorcycles per year with India being the biggest motorcycle market as of 2017. Honda also manufactures and sells ATVs. Sports ATVs under models TRX90X and TRX  400x being among the most popular of their models.
Honda manufactures power equipment such as engines, trimmers, blowers, sprayers, lawnmowers, pump generators, and welding machines, etc.
Honda Motors has also made its contribution to research and technology. They developed the robot ASIMO as a part of their research and development program in robotics. ASIMO resembles an astronaut and is the world's only humanoid robot to ascend and descend stairs.
With its subsidiary Honda Aircraft Company, Honda launched their new aircraft technology in 420 HondaJet. They reduced operating costs by increasing aerodynamics and fuel efficiency and reducing drag. 
Honda Motors also used to build solar cells for both public and industrial usage throughout Japan. The company however announced the closing of its production in 2013.
Honda is also an active manufacturer of motorsports. They entered the Formula One races for the first time as a constructor in 1964. They scored the first point at Belgian Grand Prix with Richie Bucknum at the wheel. They have competed in several tournaments including the British Touring Car Championship, achieving success in over 170 races. 
Honda Motors also manufactures sports motorcycles. The company participates in several motorcycle races worldwide. Soichiro Honda who himself was a race driver was a motorsport enthusiast and therefore Honda participated in several of these motorsport events winning around a hundred and twenty-five victories. Honda race bikes are known for their stylish designs and revolutionary engine configurations.
Honda has also been a pioneer in manufacturing electric and alternative fuel vehicles. Their revolutionary technology utilizes alternative fuels such as Compressed Natural Gas or CNG. An environmentally friendly fuel CNG is the cleanest fuel that causes the minimum air pollution was utilized in Honda Civic GX for the first time. 
Honda Motor Company also focuses on developing electric vehicles such as plug-in electric cars and hydrogen-powered fuel cell vehicles. 
Divisions and Subsidiaries: 
Honda Motor Company has its headquarters in Minato, Tokyo, Japan. In addition, the company has several factories and assembly plants throughout the globe, most of these located in China, the United States, India, Taiwan, etc.  The company also has several daughter companies spread across different nations of the world. Some of these divisions are listed below.
American Honda Motor Company: A division of Honda Motors in America, American Honda Motor Company has its headquarters in Torrance, California. Founded in 1959, American Honda Motor Company coordinates sales, marketing, distribution, production, and service for Honda in North America. It is Honda's first overseas division. Honda was the first Japanese automobile maker in the United States. Honda Automobile models include Honda Accord, Honda Civic, etc. 


Honda Racing Corporation: Formed in 1982, Honda Racing corp. It is a division involved in the manufacturing and developing of potential racing equipment and participation in various motorcycle races.  They also play a part in the innovation of motorcycle sports by activities like production and sales of racing motorcycles, satellite teams, and training and education programs for their racers.


Honda Aircraft Company: the company behind the production of HondaJet, Honda Aircraft was established in 2006 and had since been delivering widely selling, twin-engine aircraft. In 2018, they were awarded the AIAA Foundation Award for excellence. 
Career opportunities at Honda:
Honda Motors employs talented individuals in areas of Research and Development, Engineering, Sales and Marketing, Finance, Manufacturing, and Administration. In addition, they provide college students and interns with extraordinary training programs to enhance their skills and encourage them to participate in real projects and research whilst exploring future career prospects with Honda Motors. 
Honda is one of the world's leading automobile manufacturers that employ around 218,674 employees worldwide as of 2020. The average salary at American Honda Motor Company is around $71K a year with an average bonus of about $5K. The salaries of their different employees range from $45K to $100K a year. Mechanical engineers being the highest-paid Job at the company, while business analysts being the least paid.
FAQs. 
How long after a temporary employee becomes a permanent employee at Honda? It usually takes a little over 2 years to get a permanent job at Honda.
Does Honda pay their trainees?  Yes, Honda pays their trainees. However, they do not start with a lot, but once hired, they increase the salaries in accordance with the employee's position. The employees are also given all holidays off.
What are the qualifications required to get hired at Honda?  Honda requires their employees to be proficient in computer skills. The Jobs at Honda requires the job seekers to have their educational backgrounds in their fields. The jobs include positions of mechanical engineers, researchers, business analysts, etc.
What is the minimum age for working at Honda? The minimum age to begin working for Honda is 18 years old.
What is the hiring process at Honda Motors like? The hiring process at Honda goes through several steps. These are as follows: Interview > Drug Test > Orientation Program > Joining.
Does Honda equip their employees with a 401K plan? Yes, Honda offers its employees a 401K plan.  
What is the work environment like at Honda Motors?  The work culture at Honda is better than at most companies. The employees are respectful, and the associates are eager to help and very welcoming to the new associates.
How long are the training programs at Honda?  The length of training programs varies from dealership to dealership as these are either privately or corporately owned. However, the training period maybe three to six months long. 
What are the work hours per day at Honda? Employees at Honda work for about 8 hours a day with about 4 hours of overtime.
Also read How I Built my sales career working through 3 acquisitions in 4 years
Who Owns Honda? – Founders and Career Opportunities