There are a lot of conflicts between Postmates and their competitors. People are confused about what to choose.  Here we will see about Is Postmates worth it?
Well, in this article you will learn about all the insights of Postmates which will help you decide whether or not it is worth it. So, if you are curious to know about it, keep on reading!
But before moving further with the article, let us give you all a quick overview of what Postmates are?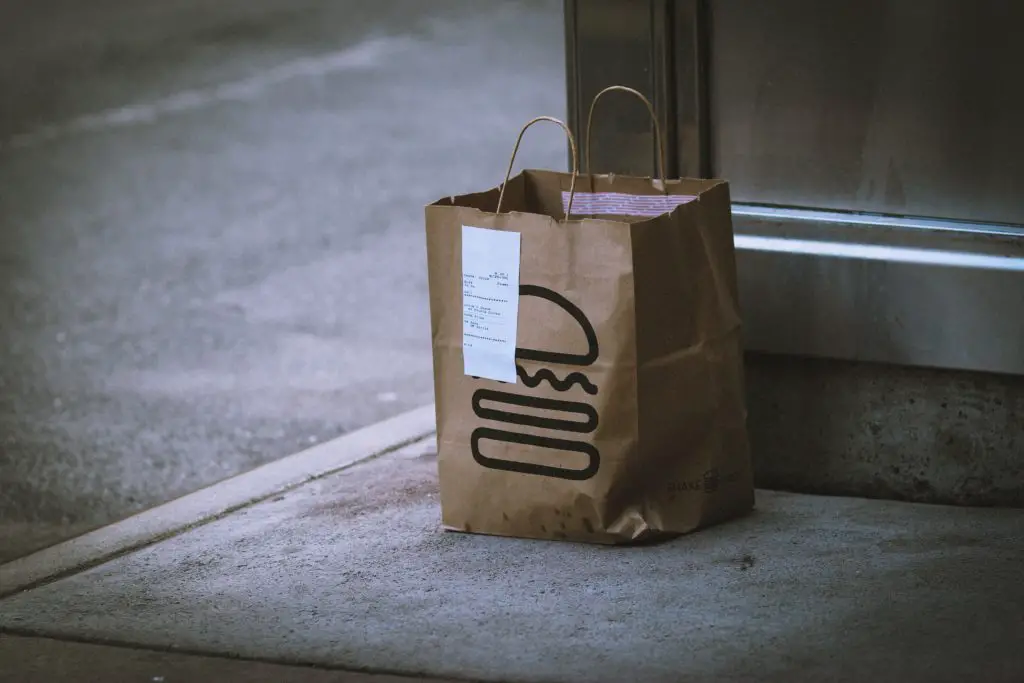 Postmates Overview
Postmates is essentially a food delivery service. It is a competitor to Doordash, Amazon Flex, and other services. Postmates is owned by Uber and was founded by Bastian Lehman, Sam Street, and Sean Plaice on 1 May 2011. It is headquartered in San Francisco, California, United States. It operates on a mobile app or website. 
Postmates has provided jobs to over 6,000 people as of 2021 in around 3,000 cities. It works by delivering local restaurants food and other items to the customers who have ordered it through this service.
What are the pros of delivering for Postmates?
1. A good option for a part-time job
Postmates is a good side hustle that helps to supplement your income. There are a lot of people who do it full-time. However, for most people who have a full-time job or are doing college, it is always better to have something to do, so Postmate is a perfect part-time job option. And also, because it is easy to do since you have no direct boss, you deliver on your own according to your schedule.
2. You are all driving by yourself
You don't have to get any people in your car like Lyft or Uber, you're delivering food and dropping it off. So, if you have a phobia of driving people in your car, and you are ready to take that leap to work for Uber, Postmates is something to get into first before taking that leap. And this might be a pro for those who love to drive by themselves only if not, this will be a con if you hate to do so.
3. You decide your schedule
Another good thing about it is that you're very independent and work for yourself. You set your schedule. You can clock in and clock out through your app. So you don't have your direct boss telling you what to do and what not to. Most of us will love a job more if we don't have any boss under whose orders we are supposed to work all the time.
4. You get tips
And you also get the chance to earn tips through Postmates. The exciting part is that you can keep 100 percent of the tip that you earn for yourself. There is a fee that the people who order the food pay. Postmates do get a cut of that but, you can keep the remainder. But every tip that you get is all for yourself. Yes, you don't always get huge tips but, once in a while, you can expect to get a good amount of tips. And even though they are not huge tips, that all counts as something because it is just some extra money on top of what you are already getting.
5. You get paid every Friday
So, if you are working all week by doing a bunch of deliveries, you do not have to wait for two weeks or a month to get paid. You can see within your fleet account how much you're going to get paid by doing deliveries and tips. So, if you are looking forward to making some quick cash deposited to your account, and have some extra time in your hands, definitely do Postmates. It may be a good option for you where you are just sitting and do not have anything going on and have the time to drive around. 
6. You get reimbursement
Another thing is if you make a mistake like you did the order and paid with your own money, you can contact Postmates then they'll make sure that they refund your money back to you. It is as long as they have some type of proof to ensure that it wasn't paid with the Postmates card, then you'll get your money refunded back to you. 
7. You get the bonus of 30 deliveries within a week
There is a Postmates challenge where if you complete 30 deliveries within seven days, they will give you a $300 bonus. You will also get a countdown on your fleet app about how much percent you are close to getting that bonus accomplished. So, it helps you get motivated to keep going. You can accept late-night orders as well. On the fleet app, you can see that when it's between business hours the map is read. So this is how you will know where the darkest red areas are because that is where you will be able to pick up your orders. Or you will get more orders sent to you if you are in the red areas. You get more orders back to back at night time.
8. You get to explore new places
If you love to drive to new places and explore them, Postmates will help you do that. If you're new in the area, you'll also get a chance to get to know about random places near you besides making some money. After doing it for a particular time, you'll end up knowing almost all the restaurants in your location.
What are the Cons of delivering with Postmates?
1. You hardly get any orders with Postmates
It will majorly depend on your location, but you should not expect to get a lot of orders. So, you must think about that before joining Postmates especially when you want to do it full time. According to one of the ex-Postmates workers, he got a total of 15 deliveries in a month doing it part-time compared to over 120 deliveries that he got with Doordash. And about 60 deliveries with Uber eats. 
2. Directions are occasionally inaccurate
The directions are often inaccurate and sometimes out of date which makes finding drop-off locations hard to find. It has happened to many people where there would be an old restaurant at a previous place and then it just got taken down and moved to somewhere else. So, Postmates sent them to the old location and, it was just the whole mess to figure out where the restaurant was. For some, it might not be a big deal, but it's just inconvenient, to say the least.
3. They have uninsulated bags
Postmates give you a so-called hot bag to carry the orders, but it is not even insulated. They are just a basic tote bag. It is not with other food delivery services like Doordash has a properly insulated bag with silver lining inside it which helps keep the food hot. And since they are not providing the insulated bags, they are setting themselves and the employees up for failure. Just because they are not delivering the food warm. You should think for yourself how many people might have received cold food even though the driver did his job on time. 
4. Long waiting time
You spend a ridiculous amount of time waiting for orders to be ready. With other big food delivery services like Doordash and Amazon Flex, every restaurant is partnered. It means that when the customer puts the order on their phone or their website, it goes straight to the restaurant. Then the restaurant gets their order and starts making the food. So all you have to do is walk into the restaurant and give them the order number and, usually, the food is ready to go. Maybe you need to wait for a minute or so. But with Postmates, only some of the restaurants are partnered. And they usually are in the minority so, you have to order everything for everybody. So with Postmates, you have to wait in line to order the food and again wait for your order to be ready. And that could be anywhere between 5 minutes to 30 minutes or more. And to clarify, you just get paid 9 cents a minute to wait. 
5. You make less money doing Postmates
The most crucial drawback of Postmates is that you can hardly make huge money. You do not make enough money that you deserve through Postmates. Because you need to wait for a long time and the waiting time rates of Postmates are low, it directly affects the overall sum of money you make. And most of the people only make around $8 every 30 minutes or sometimes even every one hour. Yes, you get tips. But it is up to the customers to give you the tip or not, so the tip is never guaranteed. In short, if you are about to do it full-time, please think about it beforehand. 
6. Your car smell of food
Since you have a big bag of food in your car all the time, your car will smell it. At first, it will not affect you that much. However, as you spend more time in your car, you will get sick of it. Some people have this problem where they cannot handle that smell and feel like throwing up. Yes, you can put air freshener but, still, it may be an issue for some people. So, it doesn't count as a con of just Postmates but any other food delivery services.
7. Car gas and maintenance
The amount of gas that you would use because of all of the driving around is way more. Just think that if your car needs $40 gas in the tank for one day and you are not immediately making that $40 back is it worth it? Like, if you're going to need to make ten deliveries to cover your amount of gas, is it worth it? And think whether or not you have the time in one day or one night to do ten deliveries. So that is something you need to consider. Because if you have to continue putting more gas in your car and you are not making enough money to make the difference then there is no point. 
8. Lot of driving
The next thing on the list is driving in general. It is only for those who do not enjoy driving. You will get tired of driving all the time, especially if you are working around summer, where it's very hot. Yes, you have an AC in your car, but it still feels hot. So, it might be exhausting to get out of the car and, when you reach your customer, you need to look happy. You always have to keep yourself hydrated and take care of yourself while driving. 
9. Less information
The information about the distance and pay is not revealed until you accept the order on Postmates. They'll ask you if you would like to accept the order from a so and so restaurant or would you like to skip it. For instance, if you got a $5 order that will send you 20 minutes away to pick up the food, then it'll not be worth it. 
10. You get logged off from the app after some time
Postmates app shuts off automatically if you're not actively up on the app after a certain amount of time. It makes it difficult to multi-task. Like, if you're trying to do Postmates and Doordash at the same time, Postmates will kick you out after a while for not being on the app. So you have to log in every single time to carry on with receiving orders. 
Alternatives to Postmates
Below you will find some of the alternatives of Postmates. Some points are stating the difference between Postmates and its alternatives. It will give you some more delivery service options to choose from if you want.
Doordash
Doordash has higher starting incentives than Postmates. As of the general data of food delivery services in the US, Doordash is more popular than Postmates. Doordash tells you how much an order is going to pay you and, also the location of the order which Postmates doesn't do at all. With Doordash, you have more analytics with your shifts. The referral code for Doordash is way higher than Postmates. It is around $500 from Doordash for every referral you do for Postmates it's $150. It's easier to talk to the customers through Doordash. Since it gives you the option to text and calls them. 
It's smoother to work with a Postmates app than Doordash. Even though it's mentioned in Postmates that there is often inaccurate information regarding the directions and locations, it's still better than Doordash. Your chances of getting tipped at Postmates are higher than Doordash because it reminds people if they like to tip you before placing another order on the app. So you might get tipped late like after three days or so from the day of that particular order with Postmates. But with Doordash, you get tipped directly.
The base pay of Postmates is around $2 to $6 per order while, for Doordash, it's around $2 to $10 plus. So, both of these have almost the same pay with Doordash a little more.
Uber Eats
Even though UberEats is one of the most popular food delivery services in the United States, Postmates is still most preferable. It is because you can get deliveries from almost anywhere such as stores and restaurants, unlike Uber eats. UberEats only delivers food from partnered restaurants. In case, the customer doesn't show up within a certain period, you're allowed to keep the food with Postmates. Because Postmates doesn't have a rating system, you can't be blamed for the food.
When it comes to background checks, UberEats is more strict than Postmates. Since UberEats is available in more cities than Postmates, you are most likely to make more money through UberEats. As you know, UberEats is a branch of Uber, you can also pick up the passengers working at UberEats. Only that you have to meet specific criteria for that.
GrubHub 
At GrubHub, you're supposed to be at least 19 years old to work as a delivery driver. On the other hand, the age requirement for Postmates delivery drivers is 18 years old. With GrubHub, you can deliver only food whereas, with Postmates, you can deliver anything like food or clothes. You can make $12 hourly on an average with GrubHub and $15 with Postmates. You can use a car, bike, or even a bicycle with Postmates. Unlike GrubHub, where you're allowed to use only cars except in specific cities. 
Since GrubHub is less popular than Postmates, you need to search for areas where it operates the most. GrubHub allows you to schedule your shifts in advance. And if you make it to that shift, you get rewarded. GrubHub also has some programs where they reward their top drivers.
Instacart 
It is important to note that with Instacart, you will be delivering only groceries and, with Postmates, you'll be delivering food. All the requirements for the delivery driver at both these services are similar except at instacaert you'll be required to lift up to 40 lbs. At Instacart, you'll be paid around $12 for an hour on an average plus tips and $15 at Postmates. Postmates has more Flexible hours than Instacart. You can just login into your app anytime and start receiving orders. As a Postmates driver, you will be offered health insurance and tax assistance after meeting a certain amount of deliveries. 
Instacart pays you a bonus in case you meet heavy traffic or long waiting time. Also, if the order is heavy, you get paid a bonus for that as well. 
Amazon Flex
At Amazon Flex, you'll be required to deliver packages to their destination. While at Postmates, you will deliver food to the customers. As an Amazon Flex delivery driver, you are supposed to work at least four shifts part-time in a week. You get an option to either deliver packages or food on Amazon Flex. You can earn a little bit more from Amazon prime than Postmates.  
At Amazon Flex, what you can do is work for package delivery shifts during slow hours. And you can change your shift to delivering food at lunch and dinner time where you'll get more orders. This method will be helpful for you in case you're doing it full-time.
Is Postmates worth it?
Postmates is a perfect option to earn some extra money especially when you love driving and have time on your hands that you want to invest in something. It's not a proper job, so you don't have to worry about the schedule, you can do it whenever you have time. It is also easy and you can get paid every week if you work all ten days. 
However, you must have been through the article and noticed that it has a lot of drawbacks as well. For example, low pay and long waiting times. If this concerns you then, definitely Postmates is not worth it for you. However, there are some alternatives to Postmates mentioned in the article above. Some points are mentioned in the article expressing how Postmates is better than its alternative and vice-versa. So, take a look at that and decide for yourself which one to go. 
This article would finally be summed up by saying Postmates is worth it as a part-time job. However, it is not worth it if you want to work at it full-time.
Frequently Asked Questions
1. Do Postmates pay for car gas?
No, Postmates does not pay for your car gas.
2. Are Postmates and UberEats aligned?
Postmates and UberEats are both owned by Uber. So, they are under the same umbrella.
3. What are other delivery services like Postmates?
Doordash, UberEats, Instacart, GrubHub, Amazon Flex, etc.