You are an employee at a company and you wake up feeling ill. What do you do? How do you let your employer know you will not be coming in to work? This can be a daunting experience for anyone. Luckily, sick leave/days exist to make this task less discouraging. As the name suggests, a sick day is a time off from work granted by an employer to give time and space to employees to recover and get back to good health. There are a few guidelines that govern sick days that we will discuss in this paper. Keep reading to know How Many Times Can You Call In Sick Before You Get Fired?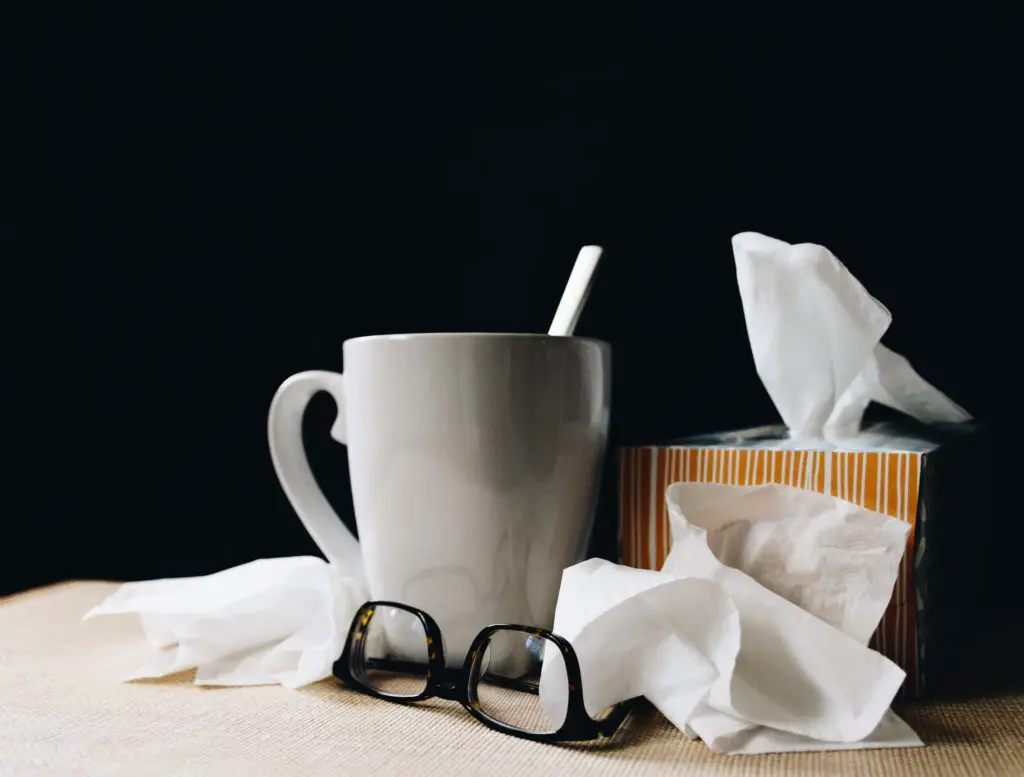 Calling in sick, while acceptable, can be a cause of employment termination. Sick days can be governed by state laws which dictate the procedures regarding sick leave and offer protection for employees. Some states offer at-will employment, in which case a company retains the right to willfully fire employees without any justification. Staying informed on factors that govern sick days could help employees make the right decision regarding sick days.
Several factors determine the number of sick days available for an employee and whether or not they are liable for termination. They include:
State laws.
Company policy.
Company size.
Disability.
Covid 19 diagnosis.
Workers' compensation regulations.
State laws.
There are states in the U.S that have laws in place that provide protections for employees regarding sick leave. New York, for example under the New York City Human Rights Law, directs employers with more than 4 employees who work for at least 81 hours a year, to provide sick leave if the illness creates a disability.
Company policy.
Although all companies generally have to abide by local laws regarding sick leave, some provide additional benefits for sick employees in the form of additional days off over those offered under state regulations or paid sick leave.
Company size.
Companies that have 50 or more employees are expected by law to offer sick leave to their employees if they are diagnosed with a severe medical condition. This benefit extends to caring for a child or family member. This is covered under the Federal Family Medical Leave Act (FMLA) which offers utmost, 12 weeks of unpaid leave in a year.
Disability.
Employees with disability are legally protected under the Americans with disability act. As long as you can prove that the disability is causing you to be sick, employers are expected to allow for it. Employers are expected to make necessary accommodations for employees with a disability to perform their responsibilities.
Covid 19.
The covid 19 pandemic changed employers' attitudes towards sick leave and there have been additional regulations put in place to ensure the safety of all employees. The emergency paid sick leave act protects employees who have been diagnosed with covid-19 from termination by offering two weeks of paid leave. In addition, a family paid sick leave that can go up to 10 weeks if a child is on ordered quarantine is included.
Workers' compensation regulations.
State workers are liable to sick leave and additional compensation if they can prove that the illness is directly related to their employment. This means that if an employee incurs any injury or ailment while exercising their responsibility at the office, then they are liable for this benefit with full coverage of medical costs during the entire recovery duration.
At-will employment.
All the situations above protect employees from termination under the regulations and policies provided by federal laws and company guidelines.  In the case of at-will employment, companies have the express right to lay off any employee without giving any valid reason. This includes those employees that call in sick regularly.
How can you navigate sick leave if you work at and `at will state'? 
In this case, being honest ad having a good relationship with your supervisor could be beneficial. Making sure you inform your supervisor of your illness by actually calling will help them plan for your absence. Moreover, strictly adhering to the sick leave policies and providing support documentation may not put your employment in jeopardy.
Conclusion.
In conclusion, an employee can call in sick without fear of termination, as long as they do not work in an `at will state' and meet the minimum requirements for protection under federal and state laws. Those that have the advantage to work in companies that make extra provisions for illness, needless to say, have little to worry about.
Frequently asked questions.
Can I call in sick if I work remotely?
For employees that work remotely, the sick leave policy may be slightly different from traditional employment. Most prefer to power through illness, but depending on the company policy, they should be entitled to the same protections as guided by state and federal law as well as company policy.
Can I be fired if I call in sick during the pandemic?
If you are not able to prove that you or your child have been diagnosed with covid or have an order for quarantine, then your employer can terminate your employment. Companies with under 50 employees that can prove your absence puts their viability at risk reserve the right to terminate employment.
How Many Times Can You Call In Sick Before You Get Fired?