In this article, we will see examples of career objectives. Firstly, we will see what the objective career term is. Why do we use it in the resume? What are the benefits of adding career objectives to the resume? Will it increase the chances of selection of your resume? What do we have to write instead of career objectives in the resume? Do you need any expertise for the job applying? We will also see examples of career objectives in different fields.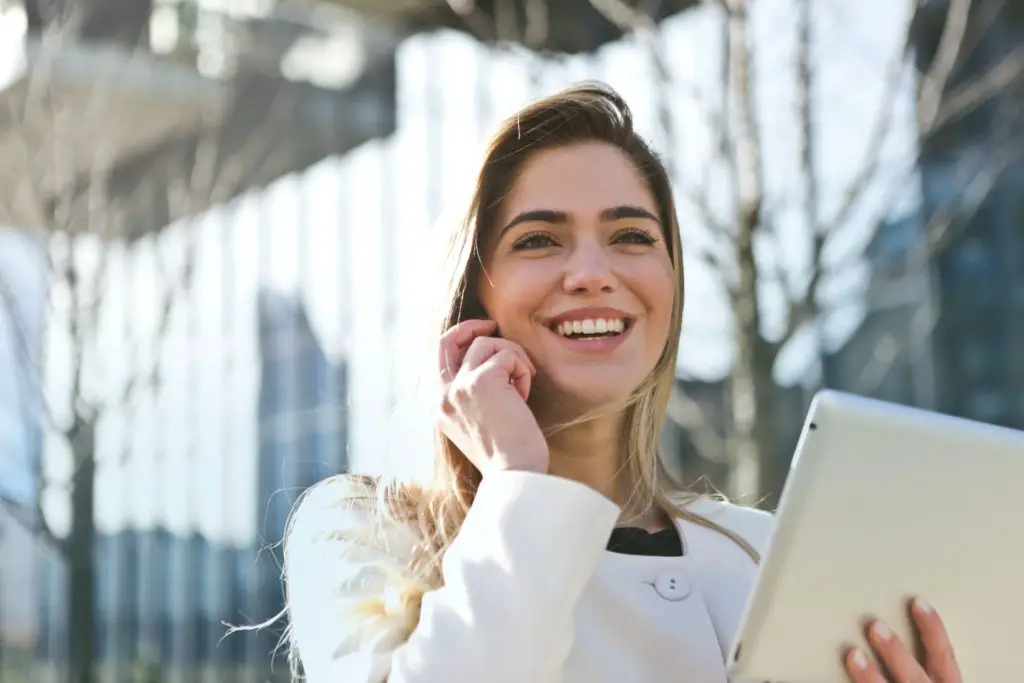 Also, I will provide you with a particular template for the career objectives. I will also tell you what common skills you can add without having the expertise to give the resume strength. 
Before looking upon the career objectives, we will see a small definition of a resume and what a resume consists of. 
A Resume is an official document qualification of an applicant for a job. 
It should be of 1 page (maximum 2-pages).
It consists of work experience, skills, awards, education, affiliations, achievements, and soft skills.
Generally, undergraduates and freshers make resumes.
It is not a CV. It is a subset of CV.
What is meant by a career objective?
A career objective is 2-3 lines long and highlights your interest and abilities for the position you are looking for.
The idea of a resume objective is to provide the groundwork for your resume. A hiring manager spends only 6 seconds on average evaluating a resume, so this is your opportunity to demonstrate why you are a fantastic fit for the position you are seeking and why you deserve an interview.
We should also discuss your short-term professional goals and how they relate to the position you are applying for. Employers want to know that you are qualified for the position you are seeking and that it is also a good fit for you.
By finding the ideal balance between your qualifications and professional objectives, you will demonstrate to the employer there is a good mutual fit, increasing your chances of success.
Keynotes we discuss in this paragraph:
A well-written career objective, also known as a career objective, can help you win over the HR manager. 
You may demonstrate to them that your passion and excitement compensate for your lack of relevant expertise.
The line between a career objective and a resume summary is not evident, so do not worry about it too much.
What are the key points we have to take care of while adding career objectives to the resume?
Following are the key points to take care of while adding career objectives to the resume:
Personal: Career objective differs from person to person. It is because the goals of a person are unique. It should be defining your goals that comforts you more.
Commitment: It states a goal that identifies who you are and what you want to achieve. 
Specific: Your career objectives should be clear and specific. It should be given the work situation.
Action-oriented: The career objective should be proactively communicating your skills and accomplishments to the employer. Your resume should look futuristic and give your image as a hard worker and a good being. 
When do we require a career objective?
You might think that because I produced this thorough career objective guide, I believe that everyone should include a resume objective on their resume. However, this isn't the case. If you are a skilled professional, you are away higher off sticking to a Resume Summary as it describes your number one abilities and experiences.
Remember that a hiring supervisor spends 6 seconds on average on comparing your resume. Therefore, every phase of your resume needs recognition on why you deserve an interview.
The professional goal is the primary factor the character assessing your resume will read, so if it's miles established or imprecise, you need to keep away from it entirely.
More precisely, a resume goal needs to be blanketed if:
You are creating a professional change. You need to directly explain why you are making the adjustment and why you are ready to do so.
You are seeking out your first performing job. So, if you are a scholar or an entry-stage candidate, talk about your abilities and why you are inquisitive about the industry.
You are moving to a brand new location. If you need to relocate to a different city, your present cope with can be complicated to the recruiting supervisor. You might also additionally save you getting penalized for dwelling out of metropolis via way of means of citing your dreams on your resume aim.
You will take the time to craft a captivating, personalized career objective for each position you apply for.
Why should career objectives be powerful?
It makes an equally powerful impact on the individual examining your resume. 
It will boost your chances of receiving an interview regardless of your job or level of your career if you take the effort to make it engaging.
How to create a powerful career objective?
First and foremost, while crafting your career objective, do not be scared to add your individuality. 
By tailoring your career objectives to the position you are going for, you will stand out and enhance your chances of receiving an interview.
Do you have any ties to the job that the firm you are applying to does? Explain why! Was there anything in the job description that piqued your interest? Talk about it, by all means.
95 percent of career objectives are dull and uninspired. By spending the extra effort to write a tailored career objective for each post you apply for, you may vault yourself into the top 5% and gain a competitive edge.
Here are a few guidelines for writing a powerful professional goal:
Keep it brief: Recruiters go through many resumes. They spent less time over a single Resume. You may succeed in preserving their interest, you hold your professional goal concise and powerful. 
Change the Career Objective to mirror the Job Description: Instead of drafting a time-honored goal statement, tailor it to the location you are looking for. Begin with the aid of using reviewing the activity description and figuring out talents or qualifications that correspond to your most powerful characteristics or experiences. When you upload an activity-precise goal, the recruiter is much more likely to discover in addition and find out greater approximately your expert expertise.
Mention your Career Objectives: It is essential to show off your activity enjoy and expert ambitions, however, no greater than one hundred phrases ought to be used. Check to look at whether or not your expert goals and aspirations align with the large employment probabilities you are making use of.
Set the same old for the relaxation of your resume: Just as amazing novels have an engaging hook, your professional goal ought to pick the hobby of readers. You offer the recruiter or hiring supervisor a flavor of what is to return withinside the relaxation of your resume with the aid of emphasizing some key talents and your gift ambitions.
Emphasis on your sturdy points: Concentrate on big accomplishments and talents, and consist of a minimum of 3-four abilities on your professional goal. It will make it less difficult for the recruiter to investigate your personality.
Take note of relevant licenses, qualifications, or ranges: You can include any certificate achievement. You must be sparkling to the activity marketplace or switching occupations or sectors.
Describe how you may offer price to the organization as an employee: Along with emphasizing your academic and expert accomplishments and goals, you ought to additionally spotlight the big professional abilities, conversation talents, and paintings ethics you own to provide the price to the organization.
That can also additionally appear like a lot, however now no longer each professional goal consists of all of this material. These professional goal examples stated below let you recognize away to position those principles into action.
Who can apply for a job or internship? Do we need any experience for applying?
Anyone can apply for the internship, and we do not need experience. The following can apply for that:
People with no work experience
People who are changing career 
People who are transferring to the new place.
Below, we are giving some examples or templates for career objectives for different fields. Read that paragraph very thoroughly.
Samples of Career Objectives for NOOBs:
1. Content writing enthusiast, knows the SEO technology, editing expert, 80wpm typing speed, gold medalist in a school writing competition, works with modern writing tools. 
2. A futuristic person with a 3-D graphic designing and animation expert works with Adobe, Quark, After Effect, Visuals Integrated Design, interpersonal skills.
3. Blockchain developer beginning with etherium virtual smart contract, front end, and node js expert, interested in e-commerce business.
4. MIT gold medalist wants to teach students maths of graduation level, beliefs in practical knowledge is determined to make a force of math scientists, wants to work on the gravitational thesis. 
5. Marketing enthusiasts with knowledge of google analytics, APIs that can alarm when share prices dip, help to minimize the losses and increase the profits, can predict and analyze the future market growth rate.
6. Network market analysts work with two companies for increasing their share values, taking the help of modern technology and APIs. 
PRO samples of Career Objectives in different industries/ fields:
Example of a Manager Career Objective:
5+ years experience in managing popular startups like Couresta, Pseudo, Graph Menu, Byju's, excellent interpersonal skills, management skills, web development skills, leadership skills, practical approach, good relations with the clients, high work standards, confidence, compatibility with new technologies, dedicated, English proficiency
       2. Graphic Designer Career Objective example:
Inventive and detail-oriented realistic originator with extraordinary aptitude level and involvement in different mediums, such as vector craftsmanship, Lomography, and collages. Exceedingly capable with programs in Adobe suite, such as InDesign, Photoshop, and Artist. Broad encounter in executing advanced showcasing plans through computerized advertisements and social media substance.
Broad involvement in overseeing imaginative resources for computerized showcasing campaigns with master level abilities in most programs inside the Adobe Inventive Suite, especially Photoshop, InDesign, and Artist. Great administration and communication aptitudes, able to viably oversee groups of up to 10 creators at once.
       3. Example of a Professional Career Objective:
I am a recent MBA graduate looking for a position at an established management firm. I can put my organizational and quantitative skills to use. ABC Corp appears to have a culture that encourages people to take ownership of their challenges, which matches my work style wonderfully
       4. Digital Marketing Career Objective examples :
Hardworking and dedicated career switcher with an MBA seeking employment in Digital Marketing, having three years of expertise in content creation and copywriting. A self-motivated self-starter with experience multitasking, writing, managing many customers, and fulfilling organizational goals.
"Seeking the placement of Social Media Marketing Manager at XYZ Inc. to place my 6 years of enjoying in social media, content material development, and venture control to apply in figuring out trends, enticing users, and growing logo consciousness thru particular and modern advertising and marketing techniques and campaigns."
MBA with a specialization in online advertising and marketing, operating expertise of Google Analytics and Adwords, and four years of enjoying growing and coping with advertising and marketing campaigns seek the placement of Digital Marketing Manager with ABC Inc. to offer notion management and observe excellent practices for virtual advertising and marketing
       5. Human resources Career Objective examples:
Graduate from human think tank technology institute of Toronto, 3 years entry-level recruitment practical knowledge at Space Tech company, knowledge of providing a skilled workforce to the clients, want to expand my HR knowledge, the experience of 1000's of Zoom meets or other online meetings
      6. IT Career Objective examples:
Web developer, android developer, interest in the games industry, knowledge of python, java, javascript, C/C++, skilled in MERN stack technology, use MongoDB as database management, want to expand my knowledge of technology, and learning new technologies. 
"Seeking an IT Manager role to put 5 years of experience to work in assisting the business in meeting strategic and operational goals by identifying opportunities to implement new technology. Expertise in networking and hardware, strong technical acumen, and demonstrated ability to manage complicated tasks are required."
      7. Example of Data Engineer Career Objective:
Excellent knowledge of various database management systems like a flutter, MongoDB, javascript, next.js, express, node.js, interpersonal skills, smart contract technologies, the experience of more than 4 internships in database startups, want to expertise in the data world.
      8. Example of Network Engineer Career Objective:
Qualified network engineer with knowledge of network speeds and minimizing downtime of website, work with modern technologies, work optimization, knowledge of network marketing, compatibility with APIs, app testing, cyber security skills.
       9. Engineering Career Objective examples :
"Detail-oriented Civil Engineer seeking a managerial job at ABC Company with 5+ years of experience managing various aspects of engineering operations. Capable of managing numerous tasks simultaneously with minimal supervision. Motivated to provide the greatest quality services while maintaining strict attention on safety, environmental, and health concerns."
      10. Examples of a Finance Career Objective:
"Relentless, ambitious, an analytically driven financial executive with experience using data to evaluate the risk of private equity investments. I have been able to get a 60% ROI on investments in our portfolio by managing risk intelligently. I would like to use those abilities to provide comparable value to ABC Corp."
"Seeking a career as a Junior Financial Analyst in a fast-paced and difficult workplace, where 5 years of expertise, great analytical and mathematical abilities, and a strong love for the finance business may be used to support precise financial decision-making."
      11. Examples of sales Career Objective :
"As a successful salesperson who has generated over $2 million in sales for the companies I've worked with, I understand personally the significance of empathy and attentiveness necessary to complete a transaction. I'm looking for a sales position where I can continue to cultivate and build those attributes while working with a successful sales company."
"Interested in the role of Senior Sales Manager at ABC Ltd., where my talents and knowledge may be put to use to boost profits and yearly sales volume. Professional sales credentials, sales abilities, and exceptional communication skills are required."
"Seeking a Regional Sales Manager job where 5 years of sales expertise may be used to find sales prospects through sales activation, people management, relationship building, and networking to enhance sales bottom line and boost business revenue."
     12. Examples of Banking Career Objectives:
"An energetic individual seeking to demonstrate great presenting skills and use theoretical understanding of banking concepts in the areas of current and savings account opening, wealth management, and forex transactions."
"I have 8 years of banking experience. Seeking a Relationship Manager position with a reputable bank to demonstrate my great interpersonal and communication skills to acquire new clients, maintain relationships with existing clients, and increase business income."
      13. Examples for Brand Ambassador Career objective:
"Professional with extensive expertise in many parts of customer service who excels at creating and engaging a social media following. I'm intrigued about the potential of using my skills for a position as a brand ambassador."
"People-person with 3 years of experience as a brand ambassador who is outgoing and charming. I thrive at community building and developing relationships with prospective consumers, and I'm seeking to use those skills to an interesting and expanding company."
      14. Example of an Executive Assistant Career Objective:
"I am a freelance virtual assistant seeking to advance to the position of Executive Assistant. I have worked with five or more web firms, assisting with data entry to customer service. Excellent detail-oriented and organized abilities. Excel and Photoshop prowess. Copywriting abilities that are intermediate."
      15. Other Career Objective examples:
I am a current kitchen manager with over ten years of experience in the restaurant business looking to start as a sous chef when I migrate to Chicago in September. I am anxious to put my culinary abilities to use and expand my experience as a member of a well-established organization.
I am a highly motivated, recent business school graduate looking for full-time work in finance where I can use my understanding of market analytics to assist your company increase its profitability.
Experienced marketing communications leader seeking a new career path with a non-profit organization. I am searching for a position where I can combine my philanthropic enthusiasm with my professional expertise to make a good change in my community.
Recent graduate with a B.A. in business administration seeking to begin a career in finance with an internship at XYZ Inc. Extensive experience reviewing financial accounts and yearly reports for a variety of university programs. Seeking to expand my theoretical knowledge with great mentoring at XYZ Inc.
Conclusion:
In this article, we see what a career objective is, why it is important, or when we have to use the career objective, how we can benefit from the career objectives. We learned how to make a powerful career objective. We see plenty of examples of career objectives in different-different fields. 
The idea of a resume objective is to provide the groundwork for your resume. A hiring manager spends only 6 seconds on average evaluating a resume, so this is your opportunity to demonstrate why you are a fantastic fit for the position you are seeking and why you deserve an interview.
By finding the ideal balance between your qualifications and professional objectives, you will demonstrate to the employer, there is a good mutual fit, increasing your chances of success.
FAQs:
Q1. Is it mandatory to include career objectives in our resume?
Ans. It is not mandatory to include a career objective in the resume. But it is recommended to have a positive impact on the employer. It also increases the chances of selection of our resume and clears the primary step for the dream job or internship. 
Q2. What are the general skills which we can add as the career objectives in the resume?
Ans. Following are the general skills that we can add as the career objectives in the resume: administrative, artistic, athletic, communication, creative, human, relations management, mathematics.
Career Objectives Examples-Know More