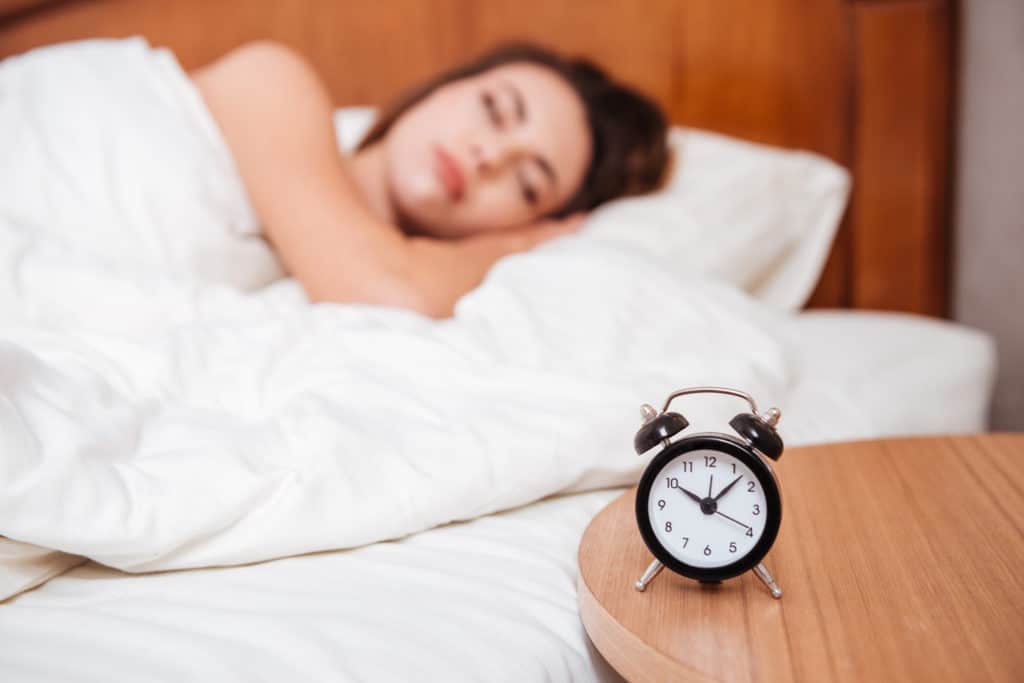 Saying goodnight to your close ones is always considered a gesture of care and love. Therefore, you tend to wish goodnight to most people around you who are generally near you during the night. They can be your parents, siblings, life partners, roommates, or anyone you live with. It defines who you are because not wishing someone goodnight who is around you may even consider it rude behavior towards them or may feel ignored. Moreover, it is indeed a good habit to wish a goodnight with a smile before you go to bed.
Ways to Say Good Night
After a hectic day at work and maybe even after a busy daily routine, one often wants to end the day on a happy note. Moreover, people are generally more appreciative when it's just not a simple good night but much funnier to value the word. So in this article, we will look through some humorous and funny ways to wish goodnight to your close ones.
Saying GoodNight To Your Friends
Goodnight, Horrible Dreams
I know what you all are thinking. The word sweet has been replaced with horrible, and it is not intended to wish that they suffer nightmares, but it is kind of funny and sarcastic because, let's admit, we are never too easy on our friends. So it would be humorous to say horrible dreams instead of sweet dreams as first of all, the term sweet dreams had become way too common, and secondly, horrible dreams sound fun when you wish that to a friend. 
Sleep tight, don't let the bedbugs bite.
Another humorous way to wish a good night to a friend can be this. Of course, we never want our friends to get bitten, but the only intention of the term is to tease our friends. You can say this to someone who continuously annoys you, and it will be an act of sweet revenge to let them sleep with a funny, scary thought.
Go to bed, you sleepy head.
This term can fit perfectly to someone whose head is dangling because of sleepiness. It would be too funny to say something to your friends, saving them from embarrassment, and it can lead to either he/her grabbing a pillow, or the fun part of it can make him awake. This way of saying goodnight can also be used when you have just finished a long conversation with your friend, and it is almost bedtime. It will be a perfect wrap to your conversation.
May the snores are with you.
If two guys are about to wish each other goodnight, then it should be fun because guys always have that funny attire around themselves, so saying something related to snores is a sweet, sarcastic embarrassment towards the person you say this to. The term doesn't mean only for those who snore, but it is a habit many of them are not proud of, so it is a sweet way to tease someone referring to snores.
I want to talk but I keep dropping my phone on my face. I'll talk to you in the morning; good night dude!
This is one of the funniest and practical ways to say goodnight as you are mentioning how sleepy you are, and it sounds kind of a sarcastic way to switch goodnight to a friend like this.
Unfortunately, I have depleted all of the fuel in my body, so I must take a few hours to re-energize myself. I'd rather say good night instead of leaving you talking into the air!
It is one of the most annoying ways to say goodnight to your friends if you really want to tease them. But, of course, it will be fun, and they will be annoyed at the same time. We all have someone in our life whom we love to annoy, and this is just for them.  
Wishing Goodnight to Children
Hello Kids, Dumbledore wishes you a good night.
Yes, you get that, and your child will get this too. Dumbledore is a fictional character from a book series turned into the movie "Harry Potter," and it is so good and decent that every kid had watched it once in their life, so wishing them this way would be kind of funny and sweet when the headmaster of Hogwarts is himself wishing them goodnight. Of course, it would be more fun to mimic the character, too but still, simply just saying the term will do the trick. You can also replace Dumbledore with Gandalf as this character from the lords of the ring sequel is also very popular among young ones.
Dress up as children's favorite character to say goodnight.
This cannot be done every night, but when you see that your little brother or sister or if you have a son or daughter or even grandson and granddaughter are having a bad day, then you can dress up as their favorite cartoon character and wish them goodnight. It will surely make their day, and they will sleep with a smile on their way.
Mention a funny night story at bedtime.
There are many bedtime short stories available online if you check that are created to bring a smile to your kid's face. Narrating a good story at night also affects the dreams they watch, and that magic of a goodnight continues to stay with them. Unfortunately, people often ignore facts and tell a horror story to their kids just before bedtime. Still, it is not recommended because the underdeveloped brain of the children can never actually keep up with the fact that it is fiction. Always prefer narrating a funny happy story to your child before bedtime.
Goodnight, try to sleep, or else I have to call the tickle monster.
It is one of the ways that always brings a smile to a child's face, as even the thought of being tickled brings a smile. So here, the tickle monster refers to you giving them a little dose of laughter if they don't sleep.
 Goodnight, Time to ride the rainbow to dreamland.
This is a unique way of saying goodnight to kids as you encourage their fantasy of riding to the dreamland through the rainbow, which is sometimes the concept of short stories for children. It is a funny way to let your kid go on an adventure in their dreams.
Wishing Goodnight to Your Crush
Last night I dreamed that my pillow was you…but then the pillow started snoring and taking up all the bed so I kicked the pillow the hell out of here.
If you like someone, it all starts with jokes and how good you are at it. But, of course, being so lovey-dovey can go wrong in many cases, so this way of wishing goodnight is kind of cute and funny. In the worst case, she will get back at you, but don't worry; it will also be a sweet gesture from her side to tease you, so it is a win-win way of saying goodnight to your crush.
Goodnooooowch! I fell off the bed trying to put the phone away. ..see what I do for you?
This way of wishing your crush is flirty and just saying this if you think things are smooth with you two. Do not be someone who texts this to any random girl without being in a frequent conversation with her, as this will lead to nowhere. Mention this only if you both have a good amount of conversations, and she will just be left blushing in her bed after seeing this text from you.
Wishing Goodnight to Your Life Partner
Good night sweetheart! Don't look at the window at night. Also, don't look under the bed. There may be something! Just kidding! Have a sweet dream, my love!
It is always kind of cheeky and cute to run some chills in the body of a person you love. This way of saying good night fulfills that requirement. Moreover, by saying this, you also prevent saying goodnight in a very boring way. It would be sarcastic and good to say this to your partner.
If you feel lonely don't worry. I am here to disturb you all the time. Now sleep well. Good night dear. Have a wonderful scary dream!
This can be used when you both have been through some serious discussion or maybe even a fight. There are some days when things are kind of on the low side. You didn't want to, but you ended up in a quarrel or fight with your partner. Every person in a relationship had experienced this at least once. In this way, you let them know that you are always there for them in a funny way and also ensure that they sleep with a smile on their face. 
Now 4.7 million people are going to sleep, 2.5 million are dreaming, 1.3 million are watching TV/ But one cute heart is listening to me, good night!
There are many cases when one partner complains that the other person does not value their presence. It often starts from very small things like ignoring to take a simple initiative to let your partner feel special. This can be because of your busy work schedule or any other daily chores. But it all comes down to if you can take 5 seconds and wish your partner uniquely and funnily. So they feel special, and things wouldn't go south, at least. This way of saying goodnight lets your partner feel special and unique and even portrays how much you care about them. It can also be used after a conversation as a kind of conversation wrapper.
When I say GOOD night, I want you to be a GOOD boy at night. So don't think about any girl except me. Good night handsome.
There is no blame involved here, but most of the time, it is the husbands or boyfriends that come up with a funny way to wish a goodnight. Females can use this term as it is funny and with a warning sign attached to it. If you text this to your partner, he would appreciate the efforts, and you both will end up starting the other day with only good thoughts about each other because men also like to be cared for, and just simply wishing them goodnight in a special way is a lot for them.
Wishing Goodnight Over Text
Just saying goodnight is adequate. However, an interesting message is more significant in some cases, particularly if it is implied explicitly for the individual you send it to.
It's late. Let's continue in your dreams.
If you are texting someone you like and it's time to wrap up the conversation as you have to sleep, this can be the perfect way to end it. It is kind of flirty and also sarcastic. Even if the person doesn't know that you like them, it still works. It can create hints for them to know that you are into them, and it is sweet to wish goodnight in such a way.
Sweet dreams, if you sleep. Sweet thoughts if you don't.
This one can also be used to wish goodnight on text when you want someone to be more interested in you. It mentions a goodnight wish and also good thoughts if they are still not going to sleep. It is a unique and funny way to wish goodnight.
Use a pillow. Hug it, thinking about me.
It is another kind of flirty way to text goodnight to someone whom you like. However, you must only mention this if you both are somewhat close. Otherwise, it may turn from funny and cute into an awkward way of saying goodnight.
These are some ways to mention goodnight to your close ones in a funny tone. It will always be appreciated to wish someone a goodnight in a unique manner. People usually think you are fun if you wish them like this. Moreover, it creates a good environment before sleep and defines how positive you are with your thoughts to end the day with a smile on your face.
FAQs
Is mentioning good-night in a funny way to the girl you like is cool? As mentioned above it all depends on the vibe of the moment. If she just barely knows you then it would certainly be a bad choice to pull off something like that.
Can I mention good-night in a funny way to my mom? Everyone does not usually have a sarcastic relationship with their parents. Even though most of them care about their parents and prefer a sweet way to say goodnight to them. Here you can find ways to wish goodnight to your mom https://www.wishesalbum.com/good-night-wishes-for-mom/
Also read How Long Do Dreams Last?
Funny Ways to Say Good Night