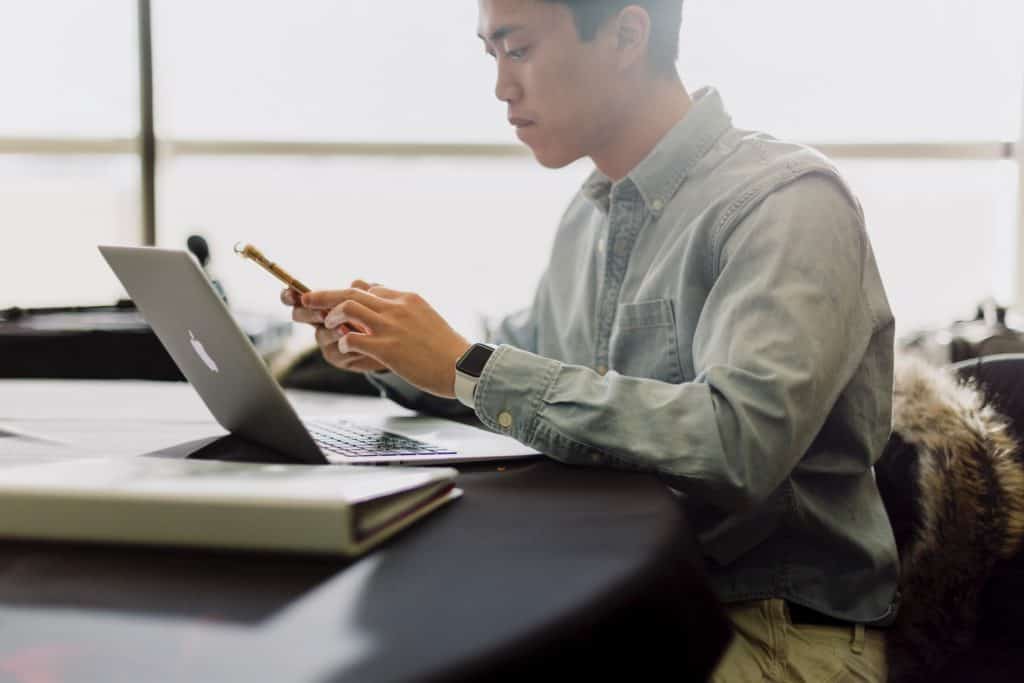 A Bank Manager provides leadership to a particular branch of a bank. We will discuss the bank manager salary. They oversee all operational functions regarding the financial products of that particular branch and the security of its accounts. Thus, a branch manager is the head of a particular bank which ensures that the lending decisions and the rest of the functions performed are within the bounds of the bank's policies. The bank manager is also responsible for maintaining the team of people working in that bank to serve the clients and increase the sales of financial products offered.
Duties And Responsibilities
The role of a bank manager is a managerial role, thus they are expected to manage their staff's performance and keep them motivated through targets or work-oriented bonuses and commissions. They must perfectly communicate the desired levels of performance to their employees to ensure success within the branch.


A bank manager is responsible for the performance of a particular branch. It is their job to be continuously involved in formulating as well as evaluating the promotion and marketing techniques of the financial products offered by the bank. They are expected to renew strategies whenever necessary and participate in proactive networking.


A bank manager keeps a regular check on lending decisions made by their bank. They ensure that proper operational procedures are being followed and all actions are in accordance with the banking regulations. They are responsible for communicating respective changes in said regulations and procedures to their subordinates.


They meet with the customers in case there is an issue that cannot be solved by their subordinates or if the customer would like a like complaint to be directly addressed by them. They ensure a high level of performance by the workers for delivering excellent levels of customer service.


The bank manager is accountable for the achievement of sales targets. They continuously monitor the bank's performance and integrate it with the predetermined goals.


They communicate the bank's policies and goals to their staff and communicate the needs and complaints of the staff to the top levels of management. They act as bridges between two levels of management.


A bank manager gives reports regarding sales, loans, reconciliations etc. to the head office. They perform bank functions such as auditing the funds and monitor account receivables. 


A bank manager should focus on identifying individual talents within their staff. They should give them opportunities to explore themselves and test their abilities. A good manager would encourage its employees to learn and grow, both actively and passively. In this manner, they should prepare future talent and future managers out of newly hired talent and long-term employees.
Skills Required
To perform the above-mentioned duties and responsibilities, a bank manager must have some necessary skills. Some of these skills can be gained with experience, whereas others can be learned through courses and degrees. These skills also impact the salary levels of managers. Few important skills are mentioned below:
A bank manager's duties involve a great degree of communication. This communication has to be precise and definite when communicating policy matters or guidelines. Some other times this communication needs to acknowledge the needs of the employees as individuals and as a group. An efficient bank manager shall possess excellent communication skills.


Leadership skills and the ability to be dynamic in the business environment is the desired skill for all managerial roles.


To be an efficient bank manager in today's age, one should be competent in computer skills and have the necessary software knowledge as well. A bank manager should be able to identify the method and formulas and further use them to solve problems related to their business products and working framework.
Bank Manager Salary
There is no specific number that could answer this question. The compensation received by a bank manager would depend on various factors such as the number of years of experience, qualifications of the individual, the scale and goodwill of the company, flexibility to move, and several other factors. Here is a broad picture that takes into account various factors one by one to understand an estimated picture of the bank manager salary:
Salary Of Bank Managers In Different States
The salaries for the same job positions vary in different states. This happens because the cost of living in each state is different, and thus, the people working there should be compensated accordingly. For example, some states have higher property taxes than others. The cost of rent also varies from state to state. These differences could also be due to the infrastructural development of an area and various other political, geographical, and demographic reasons. Some approximate average annual salaries of different states are as follows: 
Hawaii – It is considered the most expensive state to live in the United States. The approximate average salary of bank managers in Hawaii is $118,740 per year.
District Of Columbia – It is the second most expensive state in the United States. The approximate average annual salary here is $150,550.
California – The third most expensive state in America offers an average annual salary of $139,240 to bank managers.
New York – The state with the most expensive housing offers approximately $194,820 yearly compensation to bank managers.
Mississippi – It is considered one of the most affordable states to live in America according to the cost index. The average annual salary for bank managers in Mississippi is $89,070.
Salary Of Bank Managers In Different Job Roles
Traditionally a bank manager can assume different roles in a bank. For example, a manager in a bank may or may not be responsible for overall functions. Instead, they may be managers of a particular function in a bank. Check the average salaries every year for specific job titles below:
Assistant Bank Branch Manager – $126,000
Assistant Bank Manager – $170,000
Bank ATM Manager – $148,000
Bank Auditing Manager – $126,000
Bank Branch Manager – $166,000
Bank Manager – $192,000
Bank Operational Risk Manager – $204,000
Bank Product Manager – $134,000
Bank Project Manager – $159,000
Bank Relationship Manager – $150,000
Banking Reference Data Manager – $121,000
Salary Of Bank Managers By Experience
It is rational to say that an individual's salary increases with the quantum of experience that they gain. A person's contribution over the years is valued and rewarded by an increase in their compensation. They qualify real business conditions, and their knowledge increases in time with interactions and decision making. 
Freshers – Freshers get a basic salary as they have no work experience in a real business environment. The salary for bank managers with no past work experience whatsoever, ranges anywhere between $32,000 (lower end of the average) to $60,000 (higher end of the average), depending upon the individual's qualifications and school of education.
Two to five years of experience – The managers with some basic experience of the work field tend to earn approximately 32% more than freshers.
More than five of experience – They earn approximately 36% more than those with less than five years of experience.
More than ten years of experience – After gaining ten years of experience or more, the salary increases by approximately 21% and more so with more experience, for example an increase of 14-15% can be expected by those with 15 or more years of experience.
Salary Of Bank Managers By Education Level
Investing in higher education comes with a lot of determination as it involves commitment and the pressure of student loans for most people. However, the compensation for the people who have invested their time and money learning a management course or a post-graduation course tends to be higher than those with only a Bachelor's Degree.
Graduate Degree – The average bank manager salary with a Bachelor's degree is approximately 140,000 USD.
Master's Degree – A bank branch manager with a master's degree like an MBA is more likely to earn more than 200,000 USD for the job.
Salary Of Bank Managers By Company
A large-scale company that requires you to work hours per week is more likely to pay higher. However, at times, freshers desire to work with multi-national banking and insurance companies due to the goodwill attached with their name and the exposure that they offer. In such cases, the companies might use the benefits that come with their name to negotiate a lower salary. Some approximate figures of salaries of bank managers per year are given as follows:
Bank of America – $72,171
Associated Bank – $61,130
TD Bank – $88,102
PNC Financial Services Group – $73,436
Accenture (one of the highest paying companies for bank managers) – $125,734
The bank manager salary or any other job profile varies based on various factors discussed above and other factors not discussed above, such as individual performance levels, ability to meet the targets, etc. However, it can be said that the average salary for bank managers across the United States can be expected to be $90,000 – $105,000 per year. People on the lower end of this average, that is, the bottom 10%, make up to $66,000 in a year, whereas those on the higher end of the spectrum, that is, the top 10%, can expect to make roughly $170,000 per year.
Bank Manager Salary: How Much Does A Bank Manager Make?