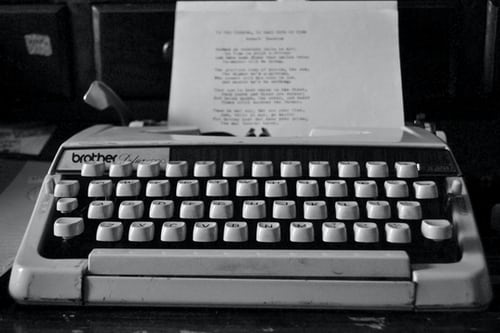 Donation Request Letter
We will discuss Donation Request Letter for Family in Need in this article.
January 15, 2021
Michael Jordan
Chief Executive Officer
ABC Company
Office # 2, Wall Street, New York
Subject: Donation request letter for a family in need.
Dear Michael,
The Directors and Officers of XYZ Company thank you for all the efforts you have made in the past to support our organization in achieving our goals and us. Not only us, but you have also been a great help to many families in our country. We have seen you coming forward for people and causes that were in desperate need of an offering hand, and if it had not been for you, they would have had collapsed. You have genuinely and selflessly helped so many individuals create this world a better place for all of us. We know you are an empath who never shies away from difficult challenges. We have a small request for you to help a deserving family who has lost almost everything and are now in desperate need of a new start. 
I am talking about the Millers Family, whom I have known for more than seven years now. They were also at the launch of your Company's new bridal collection last summer. Recently they went through a life-changing incident, and they have suffered a lot and knowing you and your down to earth personality, I know you can save them by providing them with the much-needed help. The Millers Family has been a victim of a riot due to the ongoing political tensions and instability in the country. The sole breadwinner for the house, Mr. Glenn Miller, has been killed in the act of violent riot in his area that had nothing to do with him. He suffered from severe burns throughout his body while saving his family from the fire the rioters had started in his house. Unfortunately, Mr. Glenn could not survive and died after battling hard for four days and left only two of his daughters, Anna and Lana, a son, Chris, and his wife, Laura, surviving on scraps. They are all very talented and have the potential to look after themselves with just a little bit of help and support. 
Chris has been enrolled in LMN School again. He is only 11 years old, but he has great potential to do well in academics, while Anna and Lana are older and study in universities. Anna and Lana possess skill sets and are willing to provide for their household by working part-time alongside their studies. While Laura has suffered some major injuries, the doctors have told her that she would not be able to walk for another six months and is completely on bed rest; Anna has insisted that she can work as a Graphic Designer as she is learning the craft right now and she needs finance for a few things until she can fund her and her younger siblings' needs herself. Lana is in the finance discipline and is confident that she can find freelance projects and provide bookkeeping and other accountancy services to various clients at the initial phases of their start-ups. They need your help in buying workstations, laptops, subscriptions of graphic designing and bookkeeping software, stationery, and other essentials. 
Anna and Lana are very hardworking and desperate right now to go any length to make sure they help and support their household with food, medicines, and restoration of the house. I can assure you that your help can give them much-needed support, which shall fulfill the purpose of reacquiring all the essentials they lost in the fire. The major area destroyed by fire includes the kitchen area, the television lounge, and the study room beside the television lounge. 
We have estimated a restoration amount of $42,500, which shall help the Millers restore the walls, floors, furniture, crockery and cutlery, kitchen equipment, tools, and electronic devices of the house. You will be glad to know that we have already raised $31,300, thanks to all our well-wishers. We hope and wish to raise the remaining amount of $11,200 as soon as possible to get Millers the support that they need to ensure their survival at this catastrophic time. We have been helping them with their skills, and we are confident that they can do well for themselves if they are given a chance to fight back. We are hopeful that this small donation will help them sustain for the interim period.
We have set a goal to get them secured for their future, and your little help could change their life for the better. We can work together to ensure they lead their lives like dignified human beings and help all of them to get out of this trauma. We can arrange a small meeting for you to talk to them, guide them regarding their future concerns, and ensure that your help is only given to those in desperate need while maintaining their dignity. Your donation can work wonders for them and others like them that are afraid to ask for help. I can assure you that the amount in question would be used and paid to the Millers Family.
You can make the donations by using the following mediums:
Online bank transfer (Bank account details);
Bank check;
Cash; or 
You can personally come to visit me at the fundraising event I have arranged at 11 AM on January 25, 2021, at 3-JKL, Broadway Street, New York, where Anna and Lana would also be present.
Please do not hesitate to contact me in case of any query. Call me directly at (718-123-4567) or email me at ([email protected]).
Your donation has the utmost importance to the Millers Family and us as it will put their life right back on track. This will only raise your value in the eyes of God. 
I would look forward to hearing from you soon.
Thank you in advance for your time and consideration.
Yours faithfully,
(Signature)
Muhammad Talha Inam
Managing Director
Also read Good excuses to miss work on short notice
Donation Request Letter for Family in Need – Format & Sample