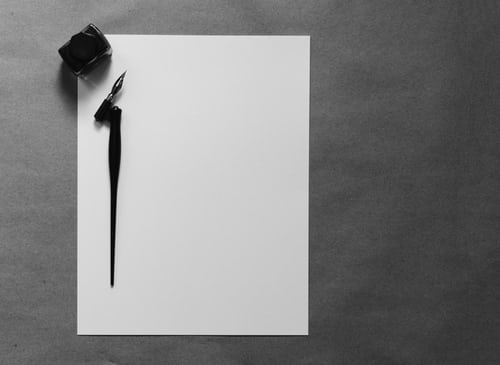 We have given Donation Request Letter below for your help. Go through the article to know more.
Donation Request Letter
Sample 1: FOR A SICK COMMUNITY MEMBER
[Date]
To All Residents of [name of town]
Dearest friends and townsfolk,
A blessed day!
With deep regret to inform everyone that one of our elderly residents, Mr. Aldrich Bane, seventy-seven years of age, has been diagnosed with Parkinson's disease a few weeks ago. Mr. Bane has been an active participant in several of our welfare projects and has also significantly been involved in our community's charitable affairs. 
According to his physician, our beloved neighbor has severely suffered emotional and financial distress, apart from enduring his physical ailments. Such a condition hindrances his muscles from functioning properly, which causes poor balance and coordination. Since he lived independently for almost a decade, his necessities would include having a personal nurse who would accompany him for months at his own residence until his full recovery. This type of service would require a steep amount of $4,000, excluding medicine fees. Since he cannot afford to hire such personnel, I encourage your kind hearts to offer a monetary donation beneficial for covering at least half of his expenses. 
Your generosity would be highly appreciated by our dear citizen who has a respectable reputation throughout the years. 
For questions on donation procedures, please dial +7(000) 000 000.
I am looking forward to your cooperation.  
May God bless your noble spirits.  
Warmest regards,
Maggie V.
President, [name of town]              
Sample 2: FOR A SICK CO-WORKER
[Date]
To All Employees of [name of corporation]
Dearest Associates,
A pleasant day!
Together with the company's stakeholders, our corporate team has made a conscious effort to support one of our esteemed colleagues, Ms. Sasha Woodsen. She has recently been diagnosed with acute lymphocytic leukemia.  Ms. Woodsen has proven to be a noble employee of our corporation for the past eight years and has earned other business partners' trust through numerous milestones. Her loyalty and dedication at work truly deserve our assistance, especially now that her illness progresses rapidly.
Apart from enduring her sickness, our dear co-worker has also been raising two kids as a single mother, which inevitably worsens her financial security even more. Her attending physician acknowledges that her battle to recuperation would be expensive since chemotherapy should be provided weekly and that alone costs $2,000 per session, excluding the medications to be prescribed to counteract the side effects of the treatment. In total, she would need a hefty sum of $100,000 to recover from the fatal disease hopefully. 
On this note, I humbly ask for your monetary donation according to our beloved Ms. Woodsen's needs. Any amount would be highly appreciated as it manifests your generosity and participation to make a huge difference to one of our valued members' lives. 
For questions on donation procedures, please dial +8(000) 000 000.
May God continue to bless your caring hearts.  
Yours truly,
Vincent G.
Manager, [name of corporation]            
Sample 3: FOR A SICK CHILD
[Date]
To All Members of [name of community]
Dearest Colleagues,
Greetings!
To those who wanted to be part of a miracle, we earnestly encourage you all to attend a fundraising event this Friday, the fifteenth of February, in philanthropy for this boy born with bravery and brilliance named Stephenson Riggs.
Steph, as his close pals call him, is just one of a few kids who suffer from an illness known as Hirschsprung disease, which prevents him from enjoying his childhood years. At eleven, he is supposed to be actively engaged in sports and in other recreational activities, yet, due to his condition, this science wiz and an aspiring astronomer have no choice but to undergo painful procedures for several months. As much as his middle-class family wanted to provide for all his hospital needs, it would be nearly impossible for them to sustain even just his medications. To make matters worse, pediatric surgeons suggest an immediate operation to prevent his colon from further damage. 
As fundraisers, we aim to raise $9,000 to cover the remaining half of Steph's hospital expenses. Your presence at Cassidy Park on the aforementioned date will already make a tremendous aid for this special kid. 
I am looking forward to your attendance at this charitable event.
Respectfully yours,
Sammie O.
Event Organizer, [name of community]
Sample 4: FOR A SICK STUDENT
[Date]
To All Members of the Parent-Teacher Association
Dearest Parents and Teachers,
A blessed day!
On behalf of the parents whose children study here at [name of school], I would want to inform the educators, mentors, and acquaintances of the Gilmore family regarding the terrible state of their beloved daughter, Alice. Her health has been deteriorating as days go by. 
As most of you are familiar with, this bright, soft-spoken girl has already been diagnosed with neuroblastoma, which has already taken its toll since the child's toddler years. As her godmother, it is distressing to discover that the condition of this precious angel had been aggravated due to an internal infection. Her parents had been burdened mentally, emotionally, and of course, financially, as this rare disease cannot be treated with just a shallow pocket. The community hospital has already arranged possible lifting of fees inclusive of the benefits taken from Mr. and Mrs. Gilmore's health insurance yet it still wasn't enough to cover Alice's treatments. A deficit of $7,000 is blocking the way of her road to recovery.
God gives me this opportunity today to awaken your compassionate souls and help alleviate little Alice's physical pain thru your monetary donations. 
This institution along with the parents that embody the school legacy, is what the Gilmore family appeals to the most, as it is where their daughter learned values and experienced friendships. Your emotional and financial support would offer immense comfort for them.
For questions on donation procedures, please dial +4(000) 000 000.
May God bless your generosity.  
Yours truly,
Georgina K.
PTA Chairperson, [name of school]           
Sample 5: FOR A CANCER PATIENT
[Date]
To All Members of [name of the religious congregation]
Dearest Brothers and Sisters,
Warmest Greetings!
God certainly has His way of keeping our faith and bonds stronger than ever as we face tougher situations during these times. He gives us an opportunity to prove our spiritual devotion even more when our colleagues are in distress and are in dire need of comfort and support. 
As most of you are already aware, our beloved sister, Mrs. Thompson, is in that distressful situation since that week she received medical confirmation of her colon cancer. As a true steward of God, Mrs. Thompson has always been ardent in our ministry and our theocratic meetings and is considered one of our patrons way back in 2001 when the congregation was first established. With such dedication and loyalty, she truly deserves our assistance, especially now that her only daughter has no choice but to work in a foreign country to cover the bills for her treatment. 
According to her physician, she would need a total of $30,000 for her chemotherapy which would be administered weekly at the accredited hospital. Her burden would definitely be lifted if each of us could provide financial donations according to our capacity. 
Your contributions as caring Christians would be immensely appreciated.
As Jesus has noted in Acts 20:35, "There is more joy in giving than in receiving."
For questions on donation procedures, please dial +9(000) 000 000.
Yours truly,
Jack R.
Service Coordinator, [name of the congregation]           
Sample 6: FOR A SICK CLUB MEMBER
[Date]
To All Members of [name of club]
Dearest Colleagues,
A pleasant day!
I am saddened to announce that one of the founding members of [name of club], Mr. Luke Ridley, has recently suffered from a disease called _____. In spite of living a healthy lifestyle, our dear friend was astounded of how critical his condition was and this prompted his physicians to administer the necessary treatment as soon as possible.
When our club was nearly in ruins due to lack of volunteerism in certain projects, this amiable guy never hesitated to participate in attaining club goals, even if it meant sacrificing his leisure time during the weekends. Likewise, he has been the source of our enjoyment in countless meetings with his wit and humor. 
As a humble manager of a local diner, Luke now has a limited capacity of providing for himself and the needs of his son since his sickness aggravated. It was a relief that he was able to hire trustworthy partners to fully operate his business during his absence. Yet, no matter how lucrative it gets, his earnings still won't suffice this medication step bills. 
To adhere to our club's motto of "All for one, one for all," I encourage everyone who had the pleasure of being acquainted with Mr.Ridley to show their brotherly support thru monetary donations. 
His family would always have understood club undertakings and would surely be gratified with your generosity. 
For questions on donation procedures, please dial +9(000) 000 000.
Yours truly,
Zachary T.
Vice-Chairman, [name of club]    
Also READ A Complete Guide To Land A nonprofit job
How to Write Donation Request Letter for Illness?