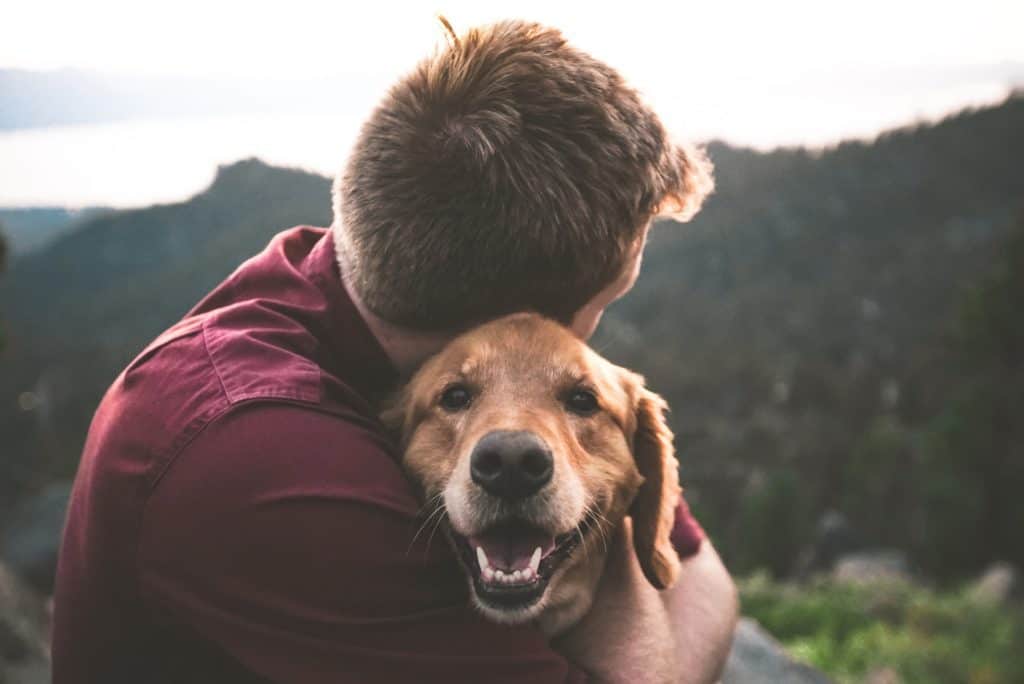 PetSmart is one of the best companies in the United States of America when getting supplies related to your pets like housing units, beds, food, toys, and many more. They also have services that let you adopt dogs that require home and buy small companions should you desire one. In addition, they are one of the best outlets for maintenance and housing-related needs for pets. Today we will be taking a look at the different things that make Petsmart one of the best stores in America, which has all of the things your pet needs and much more. Also, we will be taking a deep dive into what made this company what it is today and take a look at what services they offer besides selling food and beds for your pets.
PetSmart has many competitors and still manages to stay up to date with its technological and service prowess in front of its rival Petco. There are many things one needs to remember whenever purchasing the desired products related to your pets, and that is where the expertise of the employees working in this company comes in. The people working in this company are always helping the people out and taking care of the resident little pets that have been stored in the store that are up for adoption and sale. They take care of their food and water and also ensure they are in optimum health.
PetSmart was established way back in 1986 in Phoenix, Arizona, by Janice and Jim Dougherty. Its current owners are the BC Partners. The company was previously known as PETsMART, and it was rebranded into the current name in 2005. It is important to remember that the founders wanted to create a food housing store for pets, so the company came into being. Regarding its outlets, PetSmart has opened more than 1600+ outlets and has hired more than 56,000 employees. It has expanded from Phoenix, Arizona, to places like Canada and Puerto Rico(established in 2011). This expansion has brought the company a lot more recognition outside the United States and has caused a lot of increase in the sales of the products.
We will be looking at and analyzing the Mission, Vision, and Values of this company to conclude regarding the company's policy and its objective.
Mission Statement Analysis
The company has prided itself in making the world of pets a safer and more accessible place. The products they sell highlight just that, and their reputation in maintaining and grooming pets has brought them a lot of success. That is why we need to remember that the company thrives on selling items that will better the lives of the pet and its owner. In terms of the things we know, the company has a sound mission statement that revolves around enriching the lives of people who want to make pets their lifelong companions and the people who have a genuine passion and love for animals.
The mission statement for the company reads as such, "we believe pets make us better people. That's why we create more moments for people to be inspired by pets". Now, there are many elements we will need to analyze in this statement so we can get a clear understanding of what this entails. For that, we will need to segregate the statement into three parts.
We believe pets make us better people
Create more moments for people
Inspired by pets
First Section of the Mission Statement
The First Section talks about how pets make our life better by making us happy when we feel sad and helping us keep a smile on our faces when we feel alone or don't know how to interact with people. They ensure we do not feel alone by doing goofy things and making us laugh. That is why this company aims at ensuring that happiness does not waver. They do that by providing the best possible products and services so that the owners find PetSmart to be a one-stop shop for all of the needs of their pets. This is further supported by the fact that this company is one of the best at maintaining and getting new and improved items for all owner's and pets' needs. That is why it is easy for people to trust the company with everything they need for their pets under one roof. This section implies that pets make us better people by sharing their love, happiness, and a part of themselves to us so we can be as loving, giving, and wonderful as them. It gives us the indication that owning a pet makes us better humans and gives us a companion while we are at it.
Second Section of the Mission Statement
The second section talks about how PetSmart wants to create more moments of happiness between animals, pets, and owners so that all parties concerned can stay happy in their lives by the love and affection they shower themselves with. They are here to provide for all the pets' needs, so their owners don't fret about finding items for their pets. It implies that there are many things an owner must carry the responsibility of, and they are here to provide just for that responsibility. The moments of happiness are rare in everyone's life. By getting a pet, we can increase the span of happiness and find ourselves a companion who can share our joy. PetSmart hopes to make sure that happiness stays within an achievable distance of both parties to live peacefully with each other share good moments. Furthermore, since the company wants pets to inspire and bring the human side of the people out more, they have framed the mission statement so that the people trust the company and its motto.
Third Section of the Mission Statement
The third section of the mission statement talks about pets as an inspiration for human life and happiness. Nowadays, we see so many videos on social media about how many pets like dogs and cats make their owners and friends happy by being cute, doing various tricks, and finding different ways to entertain and love their owners. This spirit of love is what PetSmart aims to capture within its products. By participating in the good acts of adopting pets and giving them a new chance at life, this company ensures that the act of kindness is repaid by the happiness that will be spread by the pets when an owner adopts them and takes them home. Thus, by being honest about their motto of pets bringing joy and happiness in people's lives, PetSmart aims to understand the relationship between pets and people better. Of course, there are many other things that we need to keep in mind about our pets. But, first and foremost, we need to treasure them as our friends and take care of them like our own children, so the love nurtures and grows. That is what PetSmart highlights in this statement.
Vision Statement Analysis
The Vision Statement highlights the relationship between the employees and the people who come into PetSmart looking for something ideal for their pets. The vision statement reads, "every day with every connection, PetSmart's passionate associates help bring pet parents closer to their pets so they can live more fulfilled lives."
There are three main elements we will be analyzing in this statement, those are:
Every day with every connection
Associates help pet parents get closer to their pets
Live more fulfilled lives
First Section of the Vision Statement
The first section of the vision statement highlights the relationship between the associates and the customers by mentioning the goal of PetSmart. They want to enrich people lives who come to their store and make it easier to navigate. It mentions how the associates, by being kind and helpful to the customers, create a bond with the customers and help them out. They have also implied that they are strengthening their network with every customer and making sure they have another trustworthy customer to add to their ever-expanding consumer base. This helps them identify all of the problems with the products and services and focus on the R&D Department since most employees are keeping the customer happy with their service.
Second Section of the Vision Statement
The second section expands on the first section since it describes all of the associates working together in the warehouses and the stores. They all try to make sure the customer buys the most rewarding products to enhance the relationship between them and their pets. That is why this company is so popular among pet owners. It is because it prioritizes the customer instead of highlighting their brand. The relationship between pet owner and pet is ever-evolving and complex. That is why the PetSmart employees are there with the parents every step of the way to identify queries and eliminate everything that can be a bother between the parents and the pet while also providing the best products to curb the pet's desires.
Third Section of the Vision Statement
In the end, a person's goal, whether it is an employee, a customer, or a salesperson, is to lead a happy and fulfilled life. PetSmart aims to bridge the gap between the life of a pet and their parents by providing answers to their simple queries and assisting them in different ways when it comes to different other topics. By cooperating with their customers and ensuring that the people are always satisfied with the service of PetSmart, all of the concerned parties are benefitting. Thus, the question of leading a fulfilled life full of joy and happiness with a companion is fulfilled by PetSmart. Fulfillment does not necessarily involve getting food for the pet or making funny videos with them. Instead, it is living in harmony, with love and care. That feeling is what PetSmart aims to accomplish with its products.
Values of PetSmart
The foremost value of this company is Caring. It is the most important thing to care about different people and pets alike. That is why this company provides the best possible service to both pets and their owners, which helps them get the optimum use out of their products and help them get the level of satisfaction they deserve. Furthermore, it is important for the people who work for the company to ensure they know about the products they sell.
Knowing and caring about the people, products, and owners is ideal for them to grow their business while also making sure the people are satisfied. If the employees show genuine care and appreciation, people will detect that and indirectly offer to buy things. This is a proper effect that has been noticed by companies and superstores all around. That is why PetSmart aims to maximize its caring potential towards its customers and their pets since it allows them to gauge what the customer wants while also looking at what they can potentially help the business in. The care shown by both parties will help each other progress through efforts, and this will help the business reap profits while also delivering satisfaction.
Conclusion
The article concludes with the thought that PetSmart has been in the business for many decades and has also allowed people to get the best out of all the products they sell. It has also given the people a brand they can trust related to the needs of their pets as well. Daily, they have aimed to help as many pets as possible, so every customer of theirs receives the happiness of having a companion who loves and cherishes them. Have a good day!
Petsmart Mission, Vision, and Values Analysis