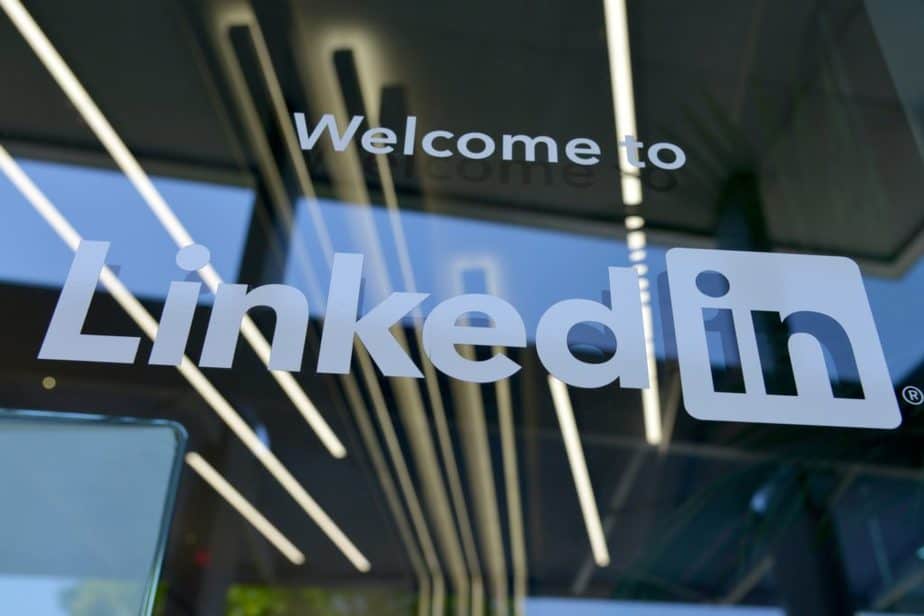 LinkedIn: Your one-stop solution to all likely chances for your career advancements in the near or longer future. Whether you're looking for a full-fledged job or want to gain experience as an intern, you turn to LinkedIn. In a world driven by the digital age, LinkedIn is a hub for all job seekers and job givers. In a scenario like this, having a good recommendation about yourself on your LinkedIn profile can work wonders for you. And writing one for someone else is an equally important task. But what is a LinkedIn recommendation exactly? Here are the Best Linkedin Recommendations.
LinkedIn recommendations are like a mini-sales presentation for assisting somebody. As a result, you should create a suggestion that highlights the individual's qualities and traits that benefit them in making a hiring decision. A LinkedIn recommendation is like adding gleaming jewels to your tiara, boosting its brilliance and radiance. A good recommendation must also include a description of the connection that led you to recommend this individual, showcasing his character, abilities, profession, or initiatives. A recommendation can support professionals reach their career ambitions by opening gates of possibility. Furthermore, there is a significant probability that you may receive a recommendation that will support you in improving your profile.
To know more about writing a good LinkedIn recommendation, read the report till the end! 
How To Write An Amazing LinkedIn Recommendation 
If you are obliged to write a LinkedIn recommendation for some of your contacts, you know the person well and genuinely want to write good about him but just can't figure out where and how to start, you've come to the right page. 
Follow the given easy steps to write an amazing LinkedIn recommendation from scratch: 
Step 1: Begin With A Bang!
You need to begin with a statement that captures your viewer's attention and gets them wanting to read further. (After all, what use is a rosy recommendation if no one reads it from start to finish?)
This sentence should, preferably, demonstrate pretty much immediately what a fantastic individual your recommended person is. Avoid superlatives like "one of the best" and "one of my favorite employees"—while not everybody will be the excellent superlative, there are dozens of terms and expressions that seem just as forceful but are less defined.
"You don't come across remarkable talents like Mike very often."
"Few people get the chance to work for a boss who is also a guide and role model, but I did when I worked under him." 
"When I picture Tom, the phrase 'insanely productive' always springs to mind."
Step 2: Give a Brief Description of Your Connection
Next, provide some background for the viewer about how you know the individual, such as your accounting connection, what you collaborated on jointly, and how long you've known each other. 
While you don't have to provide all of the information (LinkedIn will display the corporation name and both of your work titles on your recommendation), it's crucial to explain why you're appropriate to make the suggestion. (Of course, make sure to mention that you had a good professional relationship!)
"I had the privilege of working with Tim at the Springworks Company for three years, partnering on several task groups."
"After seeing Carrie's digital gallery, I engaged her as a freelancing developer in 2011, and she's produced six perfect tasks for me since then."
"For just over a year, Mark skillfully handled the function of social media coordinator for my industry's sales crew."
Step 3: Describe a Unique Characteristic
If you're suggesting somebody, chances are you think he or she is intelligent, competent, organized, pleasant to work with, and so on. But, there is no need for you to mention what is already understood. If that person wasn't all those things mentioned above, you wouldn't be recommending him in the first place. So, say something different. 
Rather, concentrate your recommendation on one or two points this individual does nicer than anybody else—or that truly screams across to you above others. You might also inquire if there is anything specific the individual would like to discuss: If she was your secretary but is now looking for her first managerial position, she will most likely want you to emphasize her administration knowledge. 
"I was especially pleased by Cheryl's seamless abilities to manage even the most difficult customers. It requires years for consumer assistance experts to learn such expertise, but it appeared to come effortlessly to her."
"Stan's talent to manage a group and bring others aboard with concepts that were originally on opposite pages—was often awe-inspiring to me."
"Fran's capability to manage many tasks was beyond anything I'd ever seen before, and it made a significant impact on our staff's efficiency."
Step 4: Incorporate a Personalized Dimension
Let's admit it: Everybody wants to employ somebody who is not only capable but also enjoyable to deal with. So, if you have any information regarding how it is to work with this individual or some perspective into his or her character, please do so! (Just keep in mind who you're talking to.) "Sophie organized the best workplace happy hours ever!" may not sit well with her prospective bosses.)
But you can always go with something like: 
"Oh, and she always made certain we had muffins and espresso for our Monday morning briefings. What a great way to energize a group!"
"And in the workplace basketball squad, we still miss her!"
Maria made sure that everybody left a conference with a grin, regardless of how stressful it was."
Step 5: Conclude with a strong recommendation
Ultimately, it's a good idea to conclude your suggestion with a phrase that clearly states that you offer your connection a high five. You don't have to do much here—just keep it brief, crisp, and to the point.
"Lindsay would be a valuable member of any group."
"Dave deserves my greatest recommendation as a staff worker or a manager."
"Having Jessica as a leader would be a dream come true for any worker."
Best Linkedin Recommendation Examples 
You're almost there! You know how to put in your best LinkedIn recommendation. Now, we would like you to sit back and reflect on the upcoming recommendation examples. Examples help you go a long way to writing your best piece out there, they give you a proper format to refer to and some great guidelines that no 'how-to' guide can provide. They are the gist of everything you want to put to paper, (or screens for this case)
Have a look at some amazing LinkedIn recommendation examples to get a better picture as to how to write your own: 
Best LinkedIn Recommendation For A Coworker
Throughout my career, I've worked with a variety of professionals, but Tom was one of a kind. I began my career with him, and he guided me through the company's internal processes. His work ethic is incredible, and he is flexible in any situation. His willingness to go above and beyond to assist others has made him stand out. Thank you very much, pal! You made the transfer easier and more pleasant. 
We've collaborated on a number of projects, and Jake is one of the best coworkers I've ever had. I would strongly recommend his services to anyone in need of an electrical engineer. He is the wisest person I have ever met, and his talent to solve any situation with a smile is amazing. Any team would love to have Jake as its member! 
Sarah is the best colleague I've ever had. She is one of the most devoted workers I've ever worked with, and she is always prepared to lend a hand when needed. Her experience as a developer is vast, and it has aided our team in developing more effective solutions for various projects. Sarah is a tremendous addition to the team, and I would welcome the opportunity to work with her again.
Peter is the type of person who can convert a cooperative process into a fun win-win competition. Over the last two years, we've worked together on a number of initiatives. Peter's professionalism and healthy perfectionism inspired me to do a better job on my own part of the task. With his lively and adventurous attitude to problem-solving, he never failed to motivate the entire team. Peter comes highly recommended as a professional programmer whose work inspires other team members to achieve better achievements.
Best LinkedIn Recommendation For A Manager 
Mr. Paul Huntington is the type of manager who will demonstrate what good project management involves. I've worked under his direction for four years and completed numerous projects, and each time my performance has increased by 30-40% when compared to other supervisors. Mr. Paul was our favorite because of his unique ability to structure the working process and allow staff to fully demonstrate their professional skills. In difficult conditions, a combination of humor and empathy might serve to boost one's spirits. Working with an expert like Mr. Paul is highly recommended."
Mr. Lenon is a fantastic manager. I had the privilege of working with him for six years, and he leads by example. He kept the team's spirit high at all times, and I believe he is the best manager I've ever had since he is so approachable. His capacity to work through crises and come up with fresh approaches to meet goals was always encouraging. I am ecstatic to be able to collaborate and learn with such an accomplished individual.
Mr. Charlie is an absolute treat to be around. With over ten years of expertise, he is an excellent manager and mentor. He is creative, organized, and friendly, and he is always open to new ideas and suggestions. He has helped me get better in many areas of my career and has taught me how to lead others. It was more than amazing to work under his management all this time! 
Mr. Michael Harrison is the type of manager who can demonstrate what good project management looks like. I've worked on four projects under his direction, all of which saw a 20-30% improvement in productivity above other managers. He has a unique talent to organize work strategies in such a way that employees can display their full extent of professional skills. He was able to brighten my spirits in extremely stressful times thanks to his excellent sense of humor and deep kindness. Mr. Michael Harrison is a professional with whom I strongly recommend working as a manager.
Best LinkedIn Recommendation For A Student
Beginning in 2013, Stacy Honor worked at Coffee Delight as a waitress and manager under my supervision for four years. Her essential managerial skills, devotion, and good humor left a lasting impression on me. She has always aided me in improving the café. It was a pleasure to work with her because she is a diligent worker and a talented young lady. Stacy is my recommendation for the role of server/manager at your café.
Whether in the ground or in the classroom, Rebecca has always shown ambition and maturity. She is truly interested in honing her skills and pushing herself to new heights, as well as serving as a positive role model for her peers. Her calm and conscious nature has left an impression on me. She always treats other athletes with respect and maintains a cheerful attitude during events. A great athlete, in my opinion, is someone who remains positive even when they lose, and Rebecca fits that description well.
In the classroom and during extracurricular activities, he displays humility and maturity. As a result, I strongly suggest Michael as your Human Resources Assistant.
As Vice President of the Student Safety Committee, Michael led students in making the MHHS campus safer. After several students and parents expressed their concerns during a community discussion, he assisted the school in installing new crosswalks in the student parking lot and drop-off zones. Michael was described as a "child who cares about his peers" by local news stations, who covered the tale.
As your Human Resources Assistant, I strongly suggest Michael. He is a tremendous asset to this institution, and I am confident that he will become an excellent colleague.
Best LinkedIn Recommendation For A Human Resources Manager
John is a skilled recruiter in the field of transportation and traffic engineering. Since 2007, he has been my first point of call for career-movement guidance, as he is well-versed in both the US and overseas markets. John sets himself apart from others in the recruiting market by having a thorough understanding of potential challenges while assisting clients with re-allocating from one location to another. He is direct and precise in analyzing his client's market possibilities, in addition to these qualities. John is someone I would definitely recommend to anyone looking for a new job."
Jacob is smart, efficient, and a joy to deal with. When I first joined the organization in 2014, he was a senior member of the Recruiting team, and he was someone I trusted and turned to for guidance and assistance. He approaches his profession with integrity and knowledge, and I believe his overall presence benefited the organization and my personal experience there."
Claire is an excellent example of a good HR manager, and she possesses all of the necessary skills. She inspires our team to be more like her and always do our best because she is dedicated, reliable, and goal-oriented. She is a wonderful person who understands how to bring out the best in others."
Best LinkedIn Recommendation For A Boss
Mrs. Laura Smith is an excellent example of a proactive and supportive boss. For three years, I had the pleasure of working under her direction. I learned a great deal about sales under his direction. She has a natural leadership quality and is well-versed in her field. Her tough manners and attitude to resolving team differences are greatly admired. Mrs. Smith is a tremendous asset to your firm, in my opinion."
Deborah is a genuine and caring person who has assisted me in my professional development. When I first started at the company, she set up a meeting with some of the most important members of the sales and marketing teams to give me a better understanding of the company's aims and structure. Deborah responds calmly and intelligently to every question and query, and she even follows up to see if my issues are fixed. Her tolerance and willingness to work hard inspired me to do my best.
Mr. Thomas is a driven, hardworking, and bright CEO with extensive knowledge in his field. The project we worked together on was a dream because of his amazing blend of abilities, solutions, and ethics. Mr. Thomas leads by example, and his energy and dedication inspire and motivate many others in the workplace. I feel fortunate to work for such individuals.
Mr. Daniel Jones is a unique example of a boss who is both successful and helpful. For three years, I had the pleasure of working under his supervision. I learned nearly everything I know about sales under his guidance. His outgoing, yet forceful attitude to resolve team differences is commendable. Mr. Daniel Jones comes highly recommended as a supervisor who can not only enhance sales but also encourage team members' personal and professional development.
Best LinkedIn Recommendation For A Senior
Mr. Lucas is an outstanding professional who possesses all of the necessary accounting abilities and knowledge. Working with such senior staff at the office was a real pleasure. I learned a huge lot of abilities under his supervision that have helped me in every aspect of my life. For three years, I worked as an accountant. Despite his seniority, he always made me feel welcomed and inquired about my thoughts and concerns on a variety of topics. He was the finest senior a new intern could wish for."
I've been working with Mr. Dennis for quite some time. He has taught me so many important life lessons all this time. He understood my powers and motivated me to improve them. He has enormous experience and understanding in his field, and his approach to clients is very outstanding. Through his abilities and values, he has gained everyone's respect. Mr. Dennis is a senior that everyone who wants to improve themselves should seek out."
"As a fellow staff member, I worked with Mr. Clement, and as my operation's senior, he is a highly welcoming, motivating, and helpful leader. Mr. Lorrie taught me a lot as a person, an engineer, and a leader, and I owe him a debt of gratitude. I am very sure that any team would thrive to its fullest under his guidance and perception.
Robert has proven to be a gifted technician as well as a committed tutor. In 2018, we worked jointly on an operation. Robert displayed a solid understanding of his field and a natural ability to impart his information in a pleasant and understandable manner during this collaboration. Despite the fact that our partnership was just for a few weeks, I learned more from him than I could have imagined. I will always be grateful for his tolerance with my difficult queries. Robert comes highly recommended as an expert from whom you may learn a lot.
Best LinkedIn Recommendation For A Consumer
When I first started working for the company, Mrs. Lana was my first client. She needed to hire me to handle her company's legal concerns. Mrs. Lana is a calm, pleasant, and clever lady who has developed her own empire and is well-versed in the market's movements. She is a genuinely inspirational woman, and I am honored to be of assistance to her.
Mr. Brown is one of the nicest businessmen I've encountered to this day. He's a thoughtful worker and an intelligent asset. I began working with him a few years ago to supply heavy equipment rental services for construction projects. He is very skillful and approaches every problem with care and precision. He is reliable, hardworking, and has a wide network of contacts for many business activities. I fully and wholeheartedly recommend working with him to achieve greater heights of success! 
Best LinkedIn Recommendation For A Creator 
Alison is a fantastic resource and an expert in programming who has proven to be a valuable asset to my clients and contacts. She ensures that all deadlines are met and that they are met to the greatest of standards. She is a devoted and hardworking individual who will perform your operation as planned. Alison is someone I would recommend and highly approve of."
Dale is a networking wizard in the IT world. He has a fantastic network and is certified to the highest level. He is a competent, helpful, and energetic individual. It gives me great pleasure and pride to recommend Dale to anyone who is interested in working with him. He's a rare find.
Closure 
So this is how you write a recommendation on LinkedIn be it for your colleague, manager, boss, client, student, or senior. Your opening statement will decide whether the reader would go on reading your entire recommendation post, so make sure to make it captivating. Then, provide information about the kind of connection that you had with the individual. Once you're done with this, including some unique characteristics of the one you're recommending and then go on to giving a personal touch. Finally, end the recommendation with a powerful suggestion. That's it! There you have it- your best LinkedIn recommendation for anyone in need. 
Good luck! 
Frequently Asked Questions
How do I create LinkedIn approval for a client?
Describe the behavior of your working relationship.
Give specifics about the role for which you're suggesting the candidate.
Describe how they've progressed at the company, what targets have they achieved, or what tasks they have completed successfully. 
Describe how their involvement benefitted the team's or company's growth and opened the door to new heights. 
What is the best way to write a business recommendation?
Gather all of the necessary information.
Prepare an account of positive incidents you've had with the company.
Obtain the names of all of the company's important faculty.
Honor the receiver by their first and last names, as well as their job title.
Draft the written material. 
In a suggestion, what should I say?
A recommendation letter should include information about you, your relationship with the person you're suggesting, why they're qualified, the abilities they possess, and the specifics. It's best if you can share particular examples and stories to indicate your support. A story or a personal example throws light on the person's character and helps the readers look at him as a person, not just a future employee. 
What is the best way to write a successful recommendation?
7 Ways to Improve the Effectiveness of Your Letter of Recommendation:
1) Select the appropriate individual.
2) Talk about your motivations and assets.
3) Provide enough information.
4) Provide positive details.
5) Make it program-specific.
6) Make it error-free.
7) Make it favorable.
Best Linkedin Recommendations- Examples