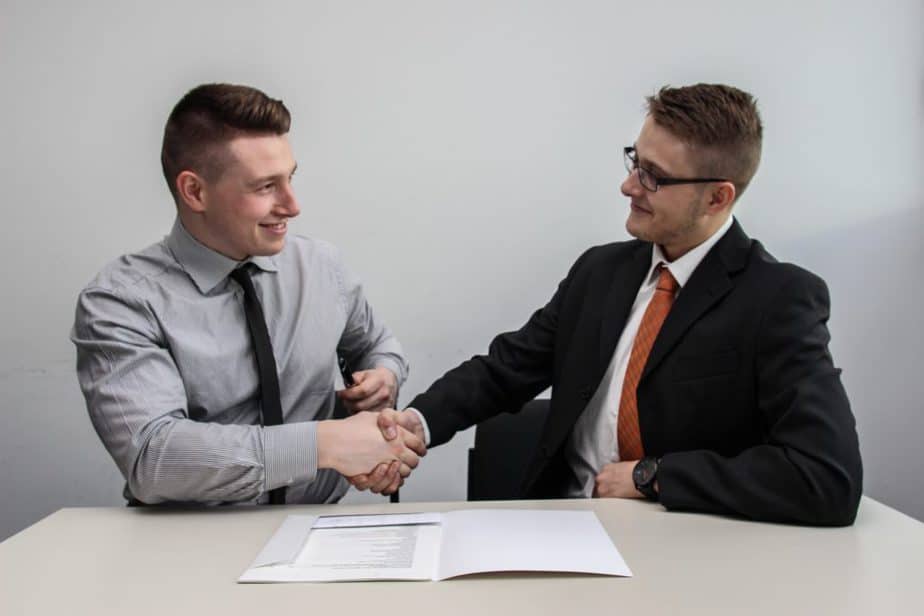 In the United States, having a nine-digit social security number is essential for getting a job. It is proof of being a U.S resident. The social security number determines if the work is legal or not. So, if you have not got the number, you can apply for it in the social security office. If you are a non- U.S citizen, you can apply for the card after, your admission in the United States. Some jobs don't ask for ssn. Let's look into the details. What are the Jobs without SSN?
What is SSN?
A social security number is a nine-digit number that is assigned, to permanent United States citizens. It is the way the government keeps track of the worker's income and determines their benefits. SSN was created, under the Social Security Act, 1935. These days the ssn is used to identify tax reports, credit records, etc. In the United States, the nine-digit number is asked: for obtaining credit, opening a bank account, private insurance, buying a house or car, and for many various pursuits.
How to obtain a Social Security Number?
The process of obtaining a social security number differs for U.S residents, Immigrants, or non-U.S citizens and Refugees. It is explained in detail below: 
U.S Citizens: A person born in the U.S above the age of 12 can apply for an original social security number/card at the social security office. The required documentation is submitted for the verification process. The document required are:
Birth Certificate
U.S passport
U.S driving licenses 
Evidence of not having a prior social security number.
The submitted documents should be original or certified copies could work. If the applicant is 12 years or older, if their parent or guardian signs on their behalf, still the applicant is required to be interviewed. The social security number can be received, within 2-3 weeks after application.
Immigrants and Non-U.S. Citizens: These people can apply for the social security number when they apply for a U.S visa. They can also visit their local social security office and apply for the same. While visiting the social security office, you must provide the documents listed below.
Passport along with Machine-Readable Immigrant Visa.
A permanent resident card.
Birth Certificate
An immigrant or Non- U.S citizen also has to wait for two weeks to get the social security number and card after the application.
Refugees: Refugees don't receive a social security number in their origin country.  For them, the social security number would be given, as part of an asylum process. 
When is a Social Security Number needed?
Other than jobs, a social security number, is used in various scenarios. Below are the details.
Opening account with any U.S Finance Institute:
From 1970, the federal government ordered banks to obtain social security numbers from the customers. The financial institutes use social security numbers: to check the customer's credit status, income, investment, losses and to manage their account. 
Applying for Federal Loans:
When a person applies for a federal or school loan, the government asks for social security number. It is needed to check if you are eligible and not in default. Also, the number is required to know if you have eligible citizenship. 
If you have a social security number, it can be required when applying for a U.S passport by the federal government. If you don't have the number, then a sworn statement is required confirming that one was, never issued to you.
Getting Driving Licences:
When you apply for a driving license, you are asked for social security number if you have one. 
Jobs that don't require Social Security Number:
As the social security number plays a vital role in the United States, specific jobs don't require nine-digit numbers. Here are such kinds of jobs.
Freelance Contractor: They work independently, so while selecting they might not ask for social security number.
Painters & Contractors: They have a self-employed business, painter, or contactor, when required assistance, will not look for social security number.
Landscaping Workers: A landscaping worker is someone who maintains property lands. They usually use heavy and powerful tools. Such kind doesn't require a social security number. This job includes:
Lawn mowing
Planting
Fertilizing
Mowing
Spraying installation
Mine shearing: People working at mines, are not asked for their social security numbers. Mine shearing is where many machines, are used to conduits coal mines. The job is to extract minerals from the mines.
Falling: They are usually referred, like woodcutters. They cut fallen trees with the help of a saw and ax. Woodcutter is in no need of a social security number.
Furniture Finishers: A finisher works with used and worn furniture. They give them a new shape. Their color can be changed and also made in brand-new. Such professions do not ask for the nine-digit number.
Actors: One of the professions that don't require a social security number. Actors who work in theatre, television, or film act, dance, and sing.
Costume Attendants: Big fashion shows require people who can take care of the outfits of the shows. They also need help with the artist gets changes. While hiring a candidate's social security number is not required. 
Security Guard: Every organization requires security to look after the company. Applying for a security guard doesn't require a social security number. Just the necessary skills are needed.
Cleaner: The job of a cleaner is to clean the floor, restrooms, arrange toilet papers, mopping, and sweeping. This kind of job doesn't require a social security number.
How much does jobs without social security number pay:
Many jobs don't include having a social security number. But then the question arises how much does this job pay? The answer is given below:
| | | |
| --- | --- | --- |
| Job Type | Earning Per Hour | Yearly Income |
| Landscapers  | $16.25 | $33,800 |
| Mine shearing  | $39 | $80,110 |
| Furniture Finishers  | – | $49,612 |
| Woodcutters | – | $41,840 |
| Painters & Contractors | – | $43,009 |
| Costume attendants | $9.82- $19.80 | $41,190 |
| Security Guard | $16.67 | $40,950 |
Social Security Card Types:
The social security card has three types. Below are the types explained in detail: 
Those U.S citizens with a green card or permanent address get the unrestricted card. Such a card has no annotations. The holder of this card is allowed to work legally in any company. The permission of a government agency is unnecessary for these cardholders. 
The restricted card has annotations. It is valid only for work purposes and has USCIS authorization. The holders of the restricted card are generally temporary employees. H1 and L1 workers are some of the holders of this card. 
These kinds of the card also have annotation. They are not valid for employment. The non-work card is issue to certain types of workers on a limited basis. Workers who are a legal citizen of the U.S they can obtain such types of cards.
The Social Security Number Digits:
An SSN has nine digits. Those nine digits are divide into three parts that, are separated by two dashes (-). Let's dive into the details of those parts: 
The first three digits: Also called area numbers, represent the area. Before 1973, the first three digits represented the area of the SSA office. These days the digits refer to the state on the mail address of the social security number.
Middle two digits: The middle two digits have no geographical references. They are only used to break the social security number into sized blocks.
The last four digits:  These numbers are also called serial numbers. The last four digits represent a numerical straight series of numbers. The numbers start from 0001-9999 in each group. 
How to get a job without Social Security Number?
It is not appropriate to work without a social security number, but you can apply for it after getting the job. Here is what you need to do for getting a job without the nine-digit number:
Proof of application:  Always have a copy of proof that you have applied for social security number. Working without one might be illegal. But having proof of application while going to a job might make it permanent.
Explain the situation beforehand: When the employer asks about not applying before, make sure to explain the situation. Be clear about things before starting the job. Also, by doing this, the employer could offer you help for getting the social security number.
Apply sooner: Once you have finalized the job and the company knows about your situation, apply for the social security number as soon as possible. After applying, it takes 90 days to get your number. This way, the job remains stable, and you get the security number.
The Social security form SS-5:
Whenever you apply for a new or replacement of social security number there is a form specifically, required to be filled, SS-5. The form is available online and needs to be submitted, with signed documents. The SS-5 form is requested to be filled, for the following reasons:
First time applying: When you apply for the first time to get social security number, you must fill the SS-5 form and submit the necessary documents. You can fill the form online or get a copy from the social security administration office.
Replacement of damaged, lost, and stolen card: When a person's card is damaged, lost, or stolen, they need to fill the SS-5 form and attached the documents while submitting. There is three replacement available per year. Also, there are ten replacements for a lifetime. 
Replacement due to change of name: The social security card must have your current name and details. So if you changed the name due to marriage, divorce, or some other reason, the social security card needs to be replaced. The SS-5 form is required, along with the original documents.
Replaced due to correction of error: A social security card needs to be replaced if it contains errors. There is not a specific portion for that in the SS-5 form, so you need to provide a written application explaining in brief. 
How to fill the SS-5 form?
Here are the steps to fill the SS-5 form:
In the first column, fill the name that is to be displayed on the card. Start with your first name, middle and last.
In the column of social security number, fill out if you are replacing it. If applied for the first time, leave the thing blank.
Fill place of birth. Localities, cities, states, countries are not required.
Fill date of birth and write the whole year.
Tick the applicable citizen box
Check the ethnicity box.
Look for the race box.
Fill out parents' details. Mother's name along with her social security number.
Father's details along with, social security number.
Answer the question: If the applicant received the social card before. If you say yes, then follow the next step, and if no, then skip it.
Fill in the name on the recent social security card.
Use the different dates of birth for the earlier application.
Write current date DD/MM/YYYY.
Fill in your available phone number.
Fill in the mailing address.
Sing that the form is filled correctly.
Check the proper box for the relation with the applicant. Self/Parent/Guardian.
Conclusion:
The prime purpose of the social security number, in the beginning, was to keep a check on the worker's income. The accurate records of workers were necessary for their gain under the social security program. But the purpose has changed, and there has been an evolution. Nowadays, that 9-digit number has become an essential part of an individual and follows it through a lifetime. The advancement in technology has widened the use of social security numbers. 
Frequently Asked Question:
Does a social security number expire?
Answer: No, a social security number, once issued, remains with the person for a lifetime. It's a unique number of an individual. Only if the card is stolen or broken it could be changed.
At what age the social security card is issued?
Answer: Parents can apply for their child's social security number after birth. After the age of 12 years, it is mandatory to apply for social security number and appear for the interview.
Do all jobs ask for a social security number?
Answer: Whenever you apply for a job while hiring an employer is obliged to ask for social security number. It is applicable in all states, but it is not compulsory. The number is needed when necessary.
Jobs without SSN- What is SSN?