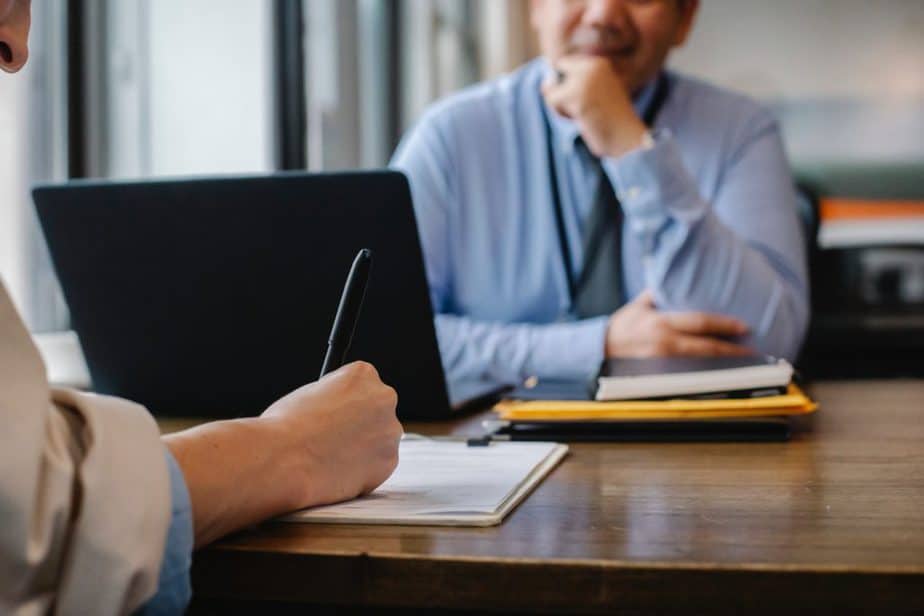 One of the largest supermarket chains in America, Kroger is found in more than 35 states; over 2,700 locations. The headquarter of Kroger is located in Cincinnati, OH. The brand always comes up with new hiring opportunities. Showing a little bit of confidence can make you the ideal candidate for the position which is up for grabs. How to Get a Job at Kroger?
The hiring process at Kroger is simple. You need to keep visiting its website for the openings that might be suitable for you. Once you find a position that fits you, fill the application form. Kroger usually calls its potential employees for an interview. Wait for your call. The face-to-face interview might be preceded by an on-call interview. Once the interview is cleared, you are hired on-spot. 
Before applying for a position at Kroger, you might want to know the details of the process. Here, we discuss how to get a job at Kroger, elaborately.
Online Application
The brand posts its job opportunities online. Even on reaching the store, the employer would ask you to use a hiring kiosk. To apply online, you can visit the website. Then select the role and the store location you want to apply for. The website is a user-friendly website. You will be required to fill out some basic details like your name, address, education, and availability. 
Once the form is correctly filled, the page will direct you to a set of questions. It is a multiple-choice questionnaire with options: strongly agree, agree, strongly disagree, and disagree. It would be wise to choose the options strongly agree or strongly disagree. These options show that you are sure about your answer.
You can follow up on your application by logging in, online. You can expect a wait of one to two weeks. 
You also follow up by calling the store manager. This will let him know that you are eager to work with Kroger. 
To fill up the form correctly, it is recommended you will it up at a quiet place. 
Call for Interview
The telephone call for an interview might include few questions to test your suitability for the job. Once you are asked to visit the store for an interview know that you are very close to getting the position. 
The interviewer will ask you some basic questions. Your knowledge regarding customer service might be tested. Also, expect a few questions regarding availability. 
Depending upon the role, a physical test for lifting a required weight can be taken. 
Once the interview goes well you will most likely be hired on-spot. 
Prepare Yourself for Interview
Some typical questions on an interview at Kroger can be: 
What do you know about Kroger?
Make sure you have done your research. State facts. Include details like when was the first Kroger store opened, what services does Kroger provides, and how many Kroger stores are there throughout the states. 
Why do you want this position with Kroger?
Mention the role benefits you will be getting. Appreciate the company's policies. Show that you want to grow within the brand. 
Why should you be hired?
Answer the question by stating your skills and work experience. Make sure you show a display of unique skill to the table. 
Explain what can be called excellent customer service.
The customers always have someone to be attended by. The checkout process is easy and less time-consuming. 
What is your greatest strength and weakness?
Approach this question with honesty. Yet include strengths that will help you fit into your role. Try to include how you will work in your weaknesses. 
Previous work experience.
If you do not have any experience, display your eagerness to learn. If you do have some work experience, state how it would help in doing the job you have applied for. Do you have any questions?
Show some interest in the job applied for. Try to know what the hiring manager expects from you. 
What are the products you like to buy at Kroger?
Most of the customers visit Kroger to buy groceries. It would be impressive if you state an item that is unique to Kroger and is not usually available in other stores. The floral and the bakery department of Kroger is highly rated so you can select a few items from those departments. 
Tell us something about yourself.
You can talk about your hobbies (it would be a plus point if they are related to the job profile). You can also talk about your work history. If you have a criminal history you can mention it here. 
Tips for the Interview
Make sure you are on time and keep a friendly tone with a smile. 
Learn about the brand, as much as possible. 
Keep your availability hours flexible. This gives you a higher chance of being hired. 
Dress up in casual, business attire. For entry-level positions, a polo t-shirt and jeans would be a good pick. 
If you talk too slow, it might show that you are nervous. If you talk too fast, then you might come across as overbearing. Modulate your voice. 
Carry with yourself few copies of your resume. 
Background Test and Drug Test
Kroger no longer takes a pre-employment drug test. You might be required to perform a mouth swab test if you show any action that might imply that you are under influence. 
A background test can take two days or even two weeks. The employment offer is contingent on the successful completion of the background test. Make sure you state honest facts in your application. Kroger does hire felons. But it also runs a criminal record history test. It is better to be upfront about it if you have a criminal record. Hiring managers appreciate honesty when the truth is stated before it comes out in the background check. The process can be difficult for people with serious convictions history. Many factors such as length of conviction, type of felony, and completion of conviction decide whether a felon is hired. Such situations differ from person to person. 
Roles at a Kroger Store
At a Kroger store, one might work either part-time or full-time. 
Clerk: A clerk can be required to work in any department. This position is also known as a sales associate. A sales associate might be asked to work in a bakery, deli, or grocery. 
Bagger: Also known as a courtesy clerk, the responsibility of a bagger is to pack the groceries and carry them to the vehicle of the customer. The job description also requires returning products to its shelves. A bagger should be friendly and polite. This position requires qualifying for the physical test. 
Cashier: A cashier is expected to use the computerized cash register and take payments. The cashier is also required to answer whenever a question is put by a customer. One has to be aware of the store promotions at all times. 
Pharmacy Technicians: The role requires assisting the pharmacists and the customers. A pharmacy technician needs to be familiar with the insurance policies. They need to have great communication skills. Usually, pharmacy students take up this job. 
Pharmacists: They are the licensed medical professionals who can answer questions about the drugs. They take the prescription of the patients and access the drug suitability according to the patient's medical history. 
Manager: The store manager is in charge of the store/floor. They delegate work to the other employees. They are required to hire and train the employees.
District Managers: The district managers are in charge of the stores that come under their region. To get this post one might require years of managerial experience. 
Benefits Kroger Offers to its Employee
The employees at Kroger get life insurance and medical insurance. 
Some employees are also eligible for 401(k) retirement plans.
Students can get educational grants and scholarships. 
Paid vacation, paid sick leaves are also included in Kroger's policies. 
Pay Scale at Kroger
Kroger makes the payment every week. The payment might vary in different stores. 
Sales Associate: A sales associate might be able to earn around $9 per hour.
Bagger: A bagger has the minimum hourly wage. The average hourly wage for the role is $8 per hour. 
Cashier: On average, a cashier can earn $10 per hour. 
Assistant Pharmacist: This post can earn you around $11-$13 per hour. 
Pharmacist: One can expect an annual salary package of $120,000.
Store Manager: An assistant store manager can make around $17 per hour while a store manager can make $60,000 annually. 
District Manager: As a district manager one can easily earn around $75,000 annually. 
Orientation and Training
The training period at Kroger varies according to the job post. Training as a bagger might take two days while training for a sales associate or cashier might last for a week. The training at Kroger is paid for. 
Day 1: The first day of training includes watching videos about Kroger. The videos include the history of Kroger and the companies owned by it. The employee is made acquainted with the safety rules and policies. An employee handbook is provided, and the paperwork is completed. 
Day 2: There is web-based learning on the second day. You will be required to take the tests after every lesson. 
Dress Code for Kroger Employees
The company used to provide shirts but now any decent shirt can be worn to work. Hats are allowed if it has a Kroger logo. An apron with the company logo is to be worn at all times when on duty. A shirt with any logo, unless its Kroger logo is not allowed.
Avoid wearing skirts, shorts, yoga pants, or ripped jeans to work. The pants must be of a solid color. 
Any kind of shoe is allowed as long as it covers the toe and heels. 
There is no fixed policy about tattoos and piercings. Some stores allow those while some don't. 
Shift Hours as an Employee at Kroger
The Kroger stores usually remain open for 24 hours and 7 days a week. A full-time employee will be expected to work 40 hours a week while for a part-timer the timings are usually flexible. An employee might be asked to work for four hours in a shift or might also be asked to work for eight hours. 
An interview at Kroger takes a few minutes. It is often easy to crack an interview at Kroger. The main hurdle is said to be the background check, but as long as you have a clear history and have been honest regarding the information given to the interviewer you do not have to worry. Good customer service and sincerity while on working hours will take you places within the company. Kroger can be considered a good employer if you want to start your professional life. 
Frequently Asked Questions
What are the requirements to apply for a job at Kroger?
Most stores require a minimum age of 15 years to apply for a job. However, some stores also consider 14 years old candidates. The other requirements vary according to the job post for which you are seeking to apply for. 
Is working at Kroger a good opportunity?
An employee at Kroger is given various benefits like health insurance, scholarships, and retirement plans. There is a lot of opportunities to grow within the brand and one has to only show ambition and be patient. However, a Kroger store might always seem understaffed. 
What to wear to a Kroger interview?
Most of the candidates dress up in casual business attire. An outfit idea may be a buttoned-up shirt or blouse to go with a decent pair of pants. Dressing right leaves an impression on the interviewer and might increase your chances of being hired, 
How long does it take to be hired by Kroger?
After filling out the application form, you might have to wait for one week to get a call for an interview. Once you are selected, the job will be offered on the spot but contingent on a background check. This background check might take two days or more than a week.
How to Get a Job at Kroger?