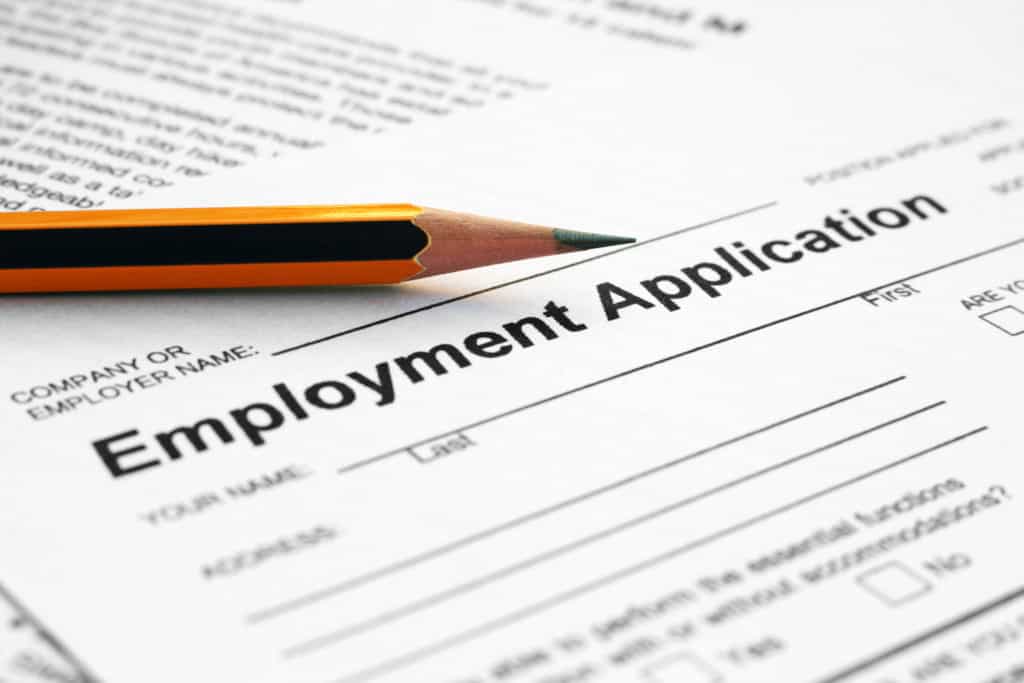 Securing your dream job involves the process of submitting an application letter and a copy of your resume. This will help to hire managers to conduct a proper assessment to ascertain if you are the best fit for the job position. Your application letter says a lot about who you are, what you have done, and what you can do if you are employed. It allows you to sell yourself to the company. Here is the Application Letter For Deck Cadet.
A Deck cadet is an individual who has to go through a process of training onboard to qualify as a Deck Officer. He/she carries out some duties on board but has to fully complete his/her studies before becoming an officer. If you desire to work as a Deck Cadet, you should be familiar with activities carried out on a ship. This is because you will need to add your experience to your application letters. An application letter for Deck Cadet should spell your proficiency in handling duties on board. It should also display your willingness to learn and perform excellently on the job if you are considered. 
WHAT IS AN APPLICATION LETTER?
An application letter is a document sent to an employer by those seeking employment. It contains a detailed explanation of an employee's qualifications, skills, and experience. This letter allows you to present relevant skills and experience to your employees. Your application letter should reduce the stress hiring managers go through when they try to sort out different applications. It should reveal the job position you are applying for, explain why you are very qualified for the job, and why you should be called in for an interview. It will not be bad to show them an outline of how you plan to get started with the team if you get the job. It is also not a bad idea to add how you intend to follow up on your application. Submitting an application letter with all these details will give the right impression to any employer.   
STRUCTURE OF AN APPLICATION LETTER
Your application letter should possess the following categories:
Heading: This includes your name, home address, phone number, email address and your Linkedin address. It should also include the name and address of the organization.
Greeting: This should be directed to a specific person, preferably the hiring manager or the individual that placed the job alert.
Introduction: This should include your reason for applying for the job. What about the job vacancy that caught your attention? Do well to include it.
Body: This would contain your skills, experience and a detailed explanation of all your qualifications.
Close Paragraph: This should contain an appreciation statement to the employer for going through your application. It should also contain how you intend to follow up on your application. Avoid the pressure to sound desperate, close the letter on a very good note. 
Signature: This should be the last thing in your letter. You could write a salutation like sincerely, best regards or Kind wishes. 
WHO IS A DECK CADET? 
A Deck Cadet is an intern who assists the Deck Officers with their duties. For those desiring to be Deck officers, this is the first step you must take. The internship program can last for 18-36 months. This period is usually characterized by intensive training and practical sessions that give deck cadets the privilege of building experience.
WHAT ARE THE DUTIES OF A DECK CADET?
A Deck Cadet is charged with the following responsibilities. They include: 
Maintenance of the ship. I.e general cleaning and giving a report of any abnormality in the shipping area.
Be vigilant in port work and port operations
Assist Deck officers in ensuring that comprehensive paperwork is carried out at sea
Navigation i.e understanding the art and science of how a ship navigates. 
Tank soundings. etc 
HOW MUCH DOES A DECK CADET EARN IN THE US?
Deck Cadets enjoy a salary of $50,000- $100.000 per year in the United State. Salaries vary because some companies pay lesser while others pay higher. 
SAMPLE APPLICATION LETTER FOR DECK CADET
From:
John Williams,
7 Churchill street, Riverside, Louisiana.
+1-000-000-000
To:
Samuel Jones, 
Hiring Manager at New Line Inc,
4, Adejana close, Springfield, Alaska.
Date: 4th September 2021
Dear Mr. Samuel Jones,
I am writing to indicate my interest in the Deck Cadet Position. When I saw your advert, I was excited because I saw it as another opportunity to contribute to your organization through my experience. I am ready to apply what I have learned working as a Deck Cadet to your great organization if given the opportunity.
 I have been privileged to work as a Deck Cadet with Shell line Co. I have a range of experience in performing all deck navigational duties aboard ship under supervision of deck officers, coast guarding license position as Mate, load and unload cargo holds, inspect life-saving visual-signaling equipment, direct crew engaged in repair. Etc. 
I am physically capable and ready to confront the challenges of life on the sea. I am available to be onboard for weeks to make sure that everything goes well. Working with a cruise line like your organization has always been my one desire. 
I do appreciate your time taken to review my application letter. I hope to send an email to follow up on my application. I will be available for a call, whenever you are ready.
Thanks and best regards
Sincerely,
John Williams
Be free to add the details you feel your employer needs to know. It could be your greatest advantage. Get started!  
FREQUENTLY ASKED QUESTIONS
How can I write an impressive application letter for the position of Deck Cadet?
Begin by conducting proper research on the company, find out their strengths and weaknesses. This will help you sell yourself. Start your application letter with a strong opening, be enthusiastic about working with them, express your personal values, skills, and experience. Keep it brief and state your application follow-up procedure.
What are the benefits of working as a Deck Cadet? 
As a Deck Cadet, your training fee and every other expense will be covered by the organization. Also, it may be a privilege to earn an average salary of $50,000 per year.
Application Letter For Deck Cadet- Samples