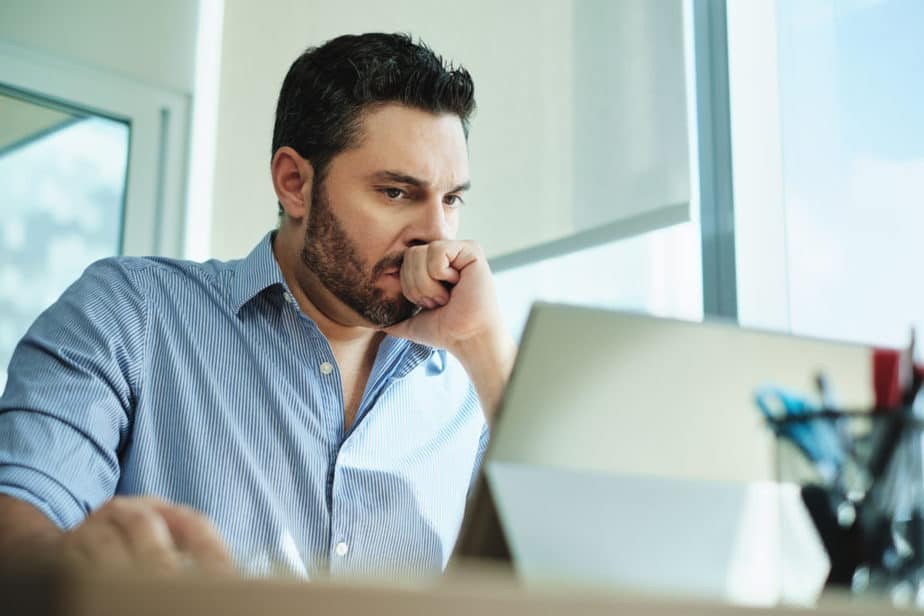 Finding yourself working in one of the big four companies is a boost to your confidence. It is no secret that the big four companies are some of the most competitive companies to work at. Of course, there are reasons for this. There is a range of factors that go into the ranking of the big four companies. Knowing which company that you should go to is essential. Especially when you will use your resources and time and strive towards working in these companies. The question is, what are the big four companies? Best Big Four To Work For are as listed below:
KPMG
Deloitte
E&Y Earnst and Young 
PwC- PricewaterhouseCoopers
Since they are the big four companies, naturally it becomes everyone's choice to work there. The companies listed above are the biggest in the accounting field. There are also the biggest four when it comes to revenue making. However, there are other reasons why these are the big four companies, and they will be discussed below, starting with KPMG.
KPMG
KPMG is one of the biggest accounting firms in the world. They are also a part of the big four, and for a good reason. KPMG boasts of its employee satisfaction record. Many have said that it is an excellent place to work, especially if this is the field you are looking into. 
Personal Development: At KPMG, you are given all the necessary training and asked to attend seminars and programs that would help you in your line of work. There is no shortage of resources, especially when it comes to helping their employees work their best. Since there are many divisions at KPMG, there are many opportunities to grow as an individual and find the division that suits you best or the one you are most interested in. 
Internship opportunities: Since KPMG has its presence known all over the world, their internship opportunities are also world over. Not only that! Many of their options allow you to travel to other countries and have your internship. These internship opportunities help gain experience and allow them to broaden their horizons and help them decide on the branch they would like to go into. 
Maintaining a good work-life balance: Working at KPMG will allow you to create your work-life balance. Working hours can be made flexible, and depending on the projects taken up, work from home is also another available option. Vacation is also given for about 25 days. There is also a three-day leave that is provided between Christmas and New Year. In the cases where you have worked overtime, you can again compensate those for holidays. 
Organizing cultural events: The environment that you work in can also be responsible for how productive your day is. To break the monotony, the company hosts cultural events or supports sports activities. The employees can also bring in their partners. 
Benefits: The work that you put out is paid for in full. With where the company is currently, it is safe to say that their employees are paid when they are due. They are given remuneration for their work. 
Deloitte
Deloitte, like KPMG, has its standing all over the world and is a part of the Big Four. Working at Deloitte means that your work is rewarded, and many benefits come with working at Deloitte.
Rewarding Career: Deloitte entry-level positions are known to be quite satisfying, and there are promises and opportunities to grow in the field that you are working in. 
Employee satisfaction: The employees that currently work at Deloitte think that a work environment is a great place. They are given their due responsibility and the work produced is of the highest quality. Customers that have worked with them all have come back for their services. 
Learning opportunities: At Deloitte, you are given various opportunities to grow and to learn new skills. This gives you the chance to enhance your skills, find your drive and help you thrive in their environment. 
Career opportunities: whether it is for students who have just graduated or for those employees currently working in the company, there are opportunities to grow. You are given equal opportunities and space to show your skills and portray your leadership skills to move up in the hierarchy. 
For students: As a student who is just entering the industry, you get the opportunity to work with professionals in the field and work with mentors. The beginnings of your job career can be a scary step to take. However, professional guidance makes the transitions smoother and helps you find your way through the field. 
For those with experience: As someone who has experience in the field, Deloitte offers projects and promotions that span over different services and sectors within the company. There are opportunities to join various branches of the company around the world. You would have opportunities to hone your skills and pick up new ones through Deloitte'sDeloitte's learning schemes. 
Ernst & Young (E&Y)
Ernst and Young is another global leader that has joined ranks with The Big Four. Just like with the other two mentioned companies, they offer a great career path to their employees as well as for their potential employees.
Diversity and Inclusion: The work environment is inclusive, and there is diversity present within all of their employees. E&Y works towards creating this work environment, especially when it comes to making sure that everyone has a role to play in the company. 
Opportunities for advancement: At E&Y, the company promises numerous opportunities and career paths that will allow you to advance in the hierarchy. As you keep honing your skills, you will learn to work more efficiently and produce the desired results. This, in turn, gives rise to opportunities that will let you advance your careers and help you move towards your career goals.
Training opportunities: E&Y gives their employees the opportunities and prospects to improve on their current skills. As a company, you are to be continuously innovative and changing to adapt to the ever-changing world. In doing so, you allow for more space to grow and to improve on your skill and all the results that are to come out of it better than ever. 
Competitive: For those who enjoy pushing themselves out of their comfort zone or looking for something competitive to challenge themselves, E&Y is the right place to look into. Competitiveness boosts productivity and showcases your best skills.
The Benefits: Your rewards or benefits that come with working for Ernst & Young include salaries, promotions, growth, and other fringe benefits. Your salary pays any good work that deserves recognition is also awarded.  
Maintaining a good work-life balance: in this factor, your leaves are given. At Ernst & Young, you are given up to 27 days of annual leave. You are also given leave in those particular cases that require it. Other than those, you are also given flexible working schedules should they match with your current working schedule and with the company. 
PwC- PricewaterhouseCoopers
PwC is a company that is considered more 'social' compared to the rest of the BIG four companies. This company, however, still promotes the same standards as the rest should you decide to work in this company. 
A flexible work-life balance: employees are offered flex days that can be enjoyed at any time of the year for extra time off. Aside from that, employees in the US are given unprescribed sick day leaves. Their employees' leave ensures that whatever they require to take care of, whether themselves or their partners/children, etc., is given that time off. 
A team culture at PwC: this allows responsibility and workload to be shared among a team, especially when dealing with a client. This allows the team to create a work schedule that works for them and, in turn, increases their productivity. A team culture allows employees to listen in on new ideas and ensure no stagnant work production. This teamwork also helps create bonds and trust between employees, further improving morale in the workplace. 
Resources and referrals: the company also takes care of its employees in more ways than one. Pwc promises to take care of you and your family if there is any need. Referrals and resources such as financial, educational, child care, stress management, and so on. 
Chances to progress: Just like with the other Big Four companies, they give their employees room to explore the best possible ways at efficiency and keeping their clients happy. They also give them the deserved compensation for any work that is due or has been done exceptionally well.
PwC looks into their employees' needs and how to make sure they are well suited to their work environment. Their ideal match with those of their employees ensures that they are given the best space to work in to perform at their best. Their work-life balance ensures that they are not overworking themselves, which could prove to be counterproductive. 
Looking at the four companies mentioned above, it is no wonder that they are a part of the Big 4. The Big Four companies have made a name for themselves and continue to strive and push past their boundaries. A successful company also depends on their employee satisfaction and the work that they put out. Good work must be compensated for, and your employees should feel that they have the necessary space to grow as an individual and build a career in the company. While these four companies have ample resources at their disposal, getting a job with them is not as easy as it sounds. Due to their work ethics and benefits and general environment, candidates worldwide line up with their applications and hope for a job.
The Required Skills
As a potential candidate for any of these four companies, you must ensure that you have what it takes. There are skills that you must work on or possess to fit in the company. For example 
Communication: working in these companies means that you will have to interact with people that you have not before. It also means that you will have to work with clients and ensure that the services that they hire from you are up to the mark. Communication is vital in ensuring that you understand precisely what the clients want. 
Teamwork: Another essential skill that will really do wonders when it comes to productivity. There may come a time when you work for a client you will have to work with your fellow employees to execute specific projects. This teamwork ties back to communication. Working with your teammates and making sure that viewpoints and ideas get across is essential. Teamwork is also important, especially when you want to do things differently. No two people will have the same opinions, and so it will broaden your horizons. 
Leadership and responsibility: to move up through the ranks, your responsibility will also increase. As you progress, there may be specific departments that you may have to look after or have employees look to you in the case of crisis or any difficulties they may have. Responsibility is crucial as it ties you back to the project you have undertaken and gives you accountability. This accountability could act as a motivator to do your best and give out your best work.
The above three skills are just examples of what you may need when working for any of the Big Four. With that being said, other skills might be specific to each company. The companies mentioned above have a sense of responsibility to ensure that their employees are well taken care of. These benefits could be through providing insurance, sharing resources, fringe benefits, and any other benefits that they deem helpful to the companies. The companies ensure a workplace that is full of opportunity and learning. 
Conclusion
Working with one of the Big Four is something many would aspire for, and with the reasons mentioned above, it is with good reason. Though it is not impossible to get through to these companies, it may be challenging, so you have to make sure to do your best at all times. 
Best Big Four To Work For