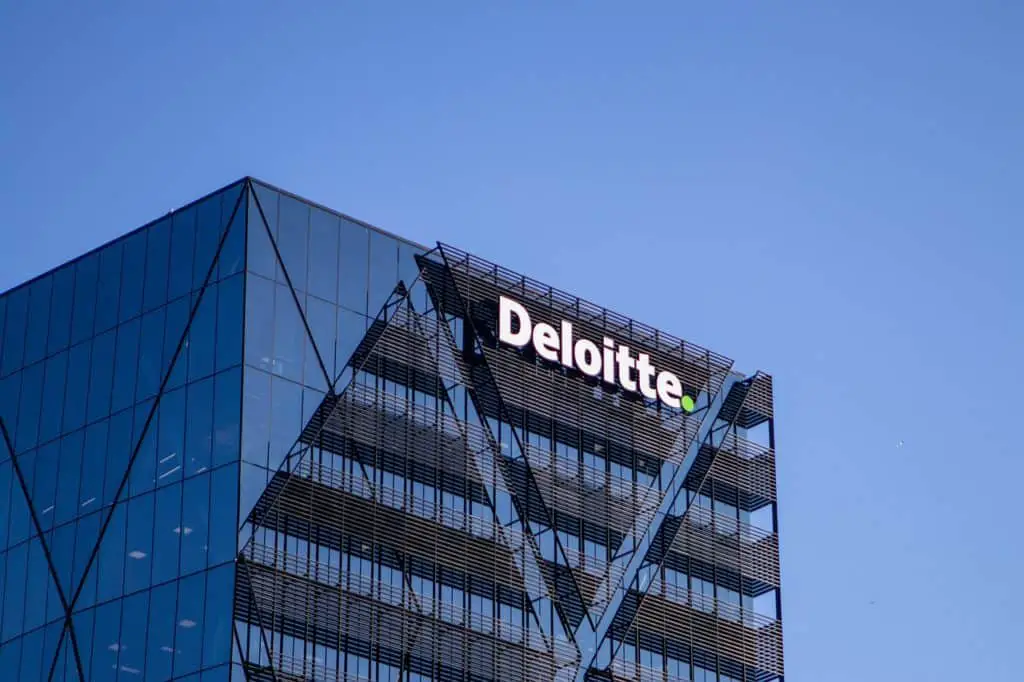 Big Four accounting firm is a renowned company in the world. A lot of people dream of getting a job here. But, How do you know which accounting firm is right for you? You need to be aware of their salary prospects, increments, and other benefits to decide if it is your cup of tea. We are here to fill you up with details of the Big Four accounting firms. Read along to know more about the Big Four accounting firms' salaries, job merits, and demerits.
What is a Big Four accounting firm?
The Big Four accounting firm embodies four accounting networks in the United States. They include Klynweld Peat Marwick Goerdeler (KPMG), Deloitte, Pricewaterhouse Coopers(PwC), and Ernest and Young. These are the world's largest and successful accounting firms providing professional services on Auditing, Legal Advising, Tax Consulting, Management Consulting, Market Research, and Finance. Their expertise is majorly in accounting and auditing.
The Big 4 Accountant Salary 
The Big 4 accounting firm's salary distribution works based on the designation of the employee. The jobs are primarily divided into auditing, taxation, and consulting. In each area, employees designation ranges from ground level Associate 1 (A1) to the partner. The order of job titles in Big 4 firm is Associate 1(A1), Associate 2(A2), Senior 1(S1), Senior 2(S2), Manager, Senior Manager, Managing Director, and Partner. So, the Salary allocation in the Big 4 firms acts on this hierarchy. Partner is the highest rank one can reach. Therefore, the Associate(A1) employee gets paid lesser than the senior(S2) employee. Likewise, S2 employees get paid less than the partners.
What is the salary range in Big 4?
The average salary of a person working in any one of the Big 4 firms gets nothing less than 50,000-60,000 dollars. Of course, there could be a slight variation across the four firms. Yet, the more you climb up the level, the more you will see an increase in your salary.
The Big 4 Accounting Firm Salary Determining Factors
The factors like field and location determine your salary as an accountant in the Big 4 accounting firm. For example, You may be in a Senior (S2) position in Tampa still receive the same salary as an Associate (A2) working in the United States. In the same way, your income changes based on the demand for the service required in that region. For example, if tax consulters are demanding in Tampa, they will get paid higher than an auditor.
Who is an associate accountant in Big 4?
The associate accountant is an entry-level graduate job in the Big 4 accounting firm. It breaks into Associate 1 (A1) and Associate (A2). Both are freshers-level jobs. Since it is an entry-level job, it is not a stable position in the long run. First, you need to pass exams. Then, exhibit your skills in dealing with clients. Besides, you have to prove your capability in developing the firm to get promoted. Your job is more secure and rewarding when you are in high rank. So, as an associate, your aim must be climbing your way up.
How much do associate accountants make at Big 4?
The associate accountant in the Big 4 accounting firm makes around 45,000-65,000 dollars. Although, an A1 level accountant's salary ranges between 45,000-55,000 dollars. An A2-level accountant gets between 55,000-65,000 dollars. The Consulting associates get paid a little more comparing to the auditors, advisors, and tax associates.
What is a senior accountant in Big 4?
The senior associates are next in the rank after the associate accountants. They divide into two levels-Senior 1 (S1) and Senior 2(S2). Their salary is higher than the associates. However, they can still get promoted as Managers and Senior Managers based on their experience and quality at work.
How much does a senior accountant make at Big 4?
The senior accountants in the Big 4 make around 65,000 to 85,000 dollars. The S1 level accountant's salary falls between 65,000-75,000 dollars. The S2 level accountant's salary goes between 75,000-85,000 dollars. The senior associates who are consultants get paid a little more comparing the audit, advisor, and tax associates.
What is a manager at the Big 4 accounting firm?
The highest rank next to the senior associates is managers. The manager post is pretty good and stable. Still, you can get a promotion as a senior manager. More than critically working on the field, the manager overlooks the quality of work done by their subordinates.
How much does a manager at the Big 4 accounting firm make?
Managers in Big 4 accounting firms make money somewhere between 110,000-145,000 dollars a year. As a result, they have the prospect of getting promoted to the next in rank Senior Manager. Additionally, they get a bonus too.
What is a senior manager at the Big 4 accounting firm?
The next on the line is the senior manager. The senior managers do the same work as the managers. They only differ in their status of the position. Other than that, they are quite the same considering the work they perform.
How much does a senior manager at the Big 4 accounting firm make?
The senior manager at the Big 4 accounting firm gets paid nearly 1,50,000-250,000 dollars per year. In addition, the senior managers are eligible to become Managing Directors.
What is a Managing Director?
The label of managing director is the topmost job level in accounting firms. The managing director is the head of all the employees. His role is to organize and supervise everything and everyone working under him.
How much does a Managing Director at the Big 4 accounting firm make?
The average salary of a Managing accountant in the Big 4 accounting firm ranges between 250,000-400,000 dollars. The compensation includes the taxes from the revenue department. The highest salary earned in the Big 4 accounting firm is by the managing director.
How is a partner in the Big 4 accounting firm?
The partner status in any firm means they are equals with the founders of the firm. They are partners in the business. The employees work under them. Anyway, you need to have experience as a manager or managing director to become a partner. The partners get educated in the courses of the firm.
How much does a Partner at the Big 4 accounting firm make?
The partners in Big 4 accounting firm yearly income starts from 250,000 dollars reaching up to 5 million dollars. Yes, the partners get sophisticated income. It is right to call them partners in business rather than employees.
1. Deloitte
Deloitte is a globally famous accounting firm, established in 1845 with its headquarters situated in Newyork. It got recently included in LinkedIn's top companies list. The current CEO of Deloitte is Mr. Joe Ucuzoglu. The revenue of Deloitte is $ 47.6 billion as of 2020.
Deloitte Services
Deloitte provides services in five divisions. They are Auditing & Assurance, Consulting, Risk & Financial Advisory, Merger & acquisitions, and Tax.
Deloitte Careers
Deloitte is a successful platform to learn new things and exercise your full potential. It offers placements in Auditing, Assurance, Consulting, Tax, Internal Services, U.S Delivery Center, Risk, and Financial Advisory in three levels- entry-level, experienced, and global firm services.
Deloitte Salary in the U.S.A
It's no wonder that Deloitte gives an impactful salary. They provide timely bonuses, promotions, healthcare, and paid holidays. An average person in Deloitte roughly gets paid from $53-$58 an hour. It states that on the average salary scale, you get around $110,252 – $122,645 annually. The highest salary in Deloitte is $236,653. The lowest received salary is $43,000. 
2. KPMG 
KPMG is the third largest and well-known Big 4 accounting firm, headquartered in the Netherlands and established in 1987. Mr. Paul Knopp is the current CEO of KPMG. It is highly performative in providing professional service in accounting with modern technologies. 29.22 billion dollars is the revenue amount of KPMG as of 2020.
KPMG Carrer & Services
KPMG services assist in Auditing, Taxation, Advisories, and Strategic alliances. They also provide on-demand services like third-party protection and Viability Risk Monitoring. The careers in KPMG classify into practice areas and executive careers. Practices areas are entry-level jobs, while the executive careers are for experienced people.
KPMG Salary in the U.S.A
KPMG believes that leverage of benefits for employers is essential in building the company. Hence, they pay generous compensation. Apart from the base salary and after a thorough evaluation, they give decent incentives. The senior managers receive the highest salary of $169534. The associates receive a minimum income of $55,000 annually. The average scale of payroll received in KPMG, including the bonus, ranges between $68,000- $109,895 annually.
3. PwC 
PwC is the second-largest and internationally famous Big 4 accounting firm founded in 1998. Its headquarters are in London. The current CEO of price water cooperation is Robert E.Moritz. The 2020 revenue report estimated the number of PwC to be $ 43,00 crores.
PwC Services
PwC services include Auditing, Assurance Services, Consulting, Family business, Forensic, Crisis Management, Entrepreneurial, Family Business, Alliance, and Ecosystem.
PwC Careers
PwC careers classify into student-level jobs and experience-level jobs. Students' campus jobs present entry-level jobs and strategic level jobs. In the same way, experienced-level jobs present experienced jobs and Strategic experience jobs.
PwC Accountant Salary
PwC salary covers Gross base pay, monthly fixed bonus, and Performance-based compensation. The benefits like car value and health care come additionally to it. The highest salary paid to Senior Managers estimates to be $229365. The lowest income received by freshers lies around $65,400.The average estimated pay of a PwC employee must be between $75,000 -$103,302. 
4. Ernest & Young 
Ernest & Young is yet another global accounting network with its headquarters located in London, United Kingdom. It provides professional services in accounting and technology. The current CEO of Ernest & Young is Carmine Di Sibio. The revenue of Ernest & Young estimates to be $ 3720 crores as per the 2020 report.
Ernest & Young Services
Ernest & Young provides services in Consulting, Tax, Assurance, Strategy, and Transactions. Consulting services give solutions to security risk problems, cybersecurity, emerging technology, and big data analytics. Assurance services assist with Auditing, Quality Auditing, Forensic, Integrity services, Digital Auditing, Climate Change, and Sustainability Services. Tax service performs Tax policies and controversies, Tax planning and accounting, Tax Compliance, Law, People, and Workforce.
Ernest & Young Careers
Ernest & Young offers jobs in three levels-Students, entry-level and experienced professionals. As an entry-level employee, you can take full-time jobs and contract-based jobs. Students and entry-level employees can get full-time jobs if their performance is notable and they are willing. In addition, the PwC has created a program called an Online talent hub. It gives periodic updates on the upcoming job vacancies.
Ernest & Young Salary in the U.S.A
The Ernest & Young payroll provides balanced benefits and incentives. Their motto is to attract suitable employees through their compensation. Hence, their salaries are a complement to the needs of the employee. The average pay scale of Ernest & Young is $ 82,085 a year. The highest pay received adds up to $148,577 per year. The least pay amount is estimates to be around $51,447.
Benefits of Big 4 Accountant
It is a highly reputed firm.
You will see consistent growth in your work.
Eligible for quick promotion upon your experience.
It gives a generous amount of salary.
There is always a gradual increase in salary, from the initial amount.
You get a bonus depending on your position.
You receive professional learning, training, and work experience.
You will get access to resources.
Cons of Big 4 Accountant
Requires a lot of commitment towards work
Lesser holidays
Rude and Incompetent clients
Overloading work 
Meeting deadlines
How do you know the Big 4 accounting firm is right for you? 
The Big 4 accounting firm gives a big shot when it comes to salary. Their work environment runs in such a way that you are in continuous growth. You will undergo the best career development during your time with them. However, all these benefits come at the price of your stressful private life and work loading. You will have to stay confident and dedicated. You are responsible for your client's needs. You will have to overwork a lot. It will be tiring and burdening most of the time. So, the choice depends on you. If your need is a stress-free life, then Big 4 firm is not the right fit for you. If all you care about is salary, popularity, and reputation, then jobs with big four accounting firms would be the best option.
Is Big 4 firm good?
The big four firm pays well for people who show consistent development in their careers. Your profile only matters in the big four firms. The record of having signed many projects is a big plus. Besides, you will need to have connections to get proposals. All these factors determine your success in the big 4.
What does the Big 4 firm see in an employee?
Big 4 firm is a place for steady growth with access to a lot of resources. It is a huge company to teach the employees vast knowledge. So, the employees have a lot to take from the big firm besides the income. In return, the firm expects individuals who will work day in and day out. They not only look for people with talent but with dedication and determination to the work.
To conclude, jobs in Big 4 accounting firms are worth the hype they have built among us. They give a generous amount of salary and compensation. Their compensation includes free healthcare, gym membership, free catering, and paid holidays. So for people who are passionate and who see their future in the accounting field, Big 4 is a jackpot.
FAQ
Which accounting firm is best to work?
All Big 4 accounting firms provide equal benefits and salaries. So, you will have to consider the location of the job and the department you got into to decide the best accounting firm out of the Big 4.
What is the minimum year to get promoted in Big 4 firms?
A minimum of two years is mandatory to jump job titles in big four accounting firms.
Are graduates from large universities given importance?
Yes, as noted by the recruiters of the Big 4 firms, it gives priority to graduates of Deloitte University, KPMG business school, and PwS open university. If you are not a graduate from any of these universities, it is high time you get into an internship. Interns with capability can enter Big 4 firms.
Which Big 4 firm pays well?
All the Big 4, accounting firm salary is nearly similar. They all give characteristic benefits and coverage for the employees. Yet, a performance-based bonus depends on the employee. More our potential, more our salary in all the Big 4 firm.
What is essential to get promoted in Big 4 firms?
The employees need to maintain a clear scatterplot without any complaints, issues, and compliance violence to get a promotion in the Big 4 accounting firm. The scatterplots differ with each team.
Big 4 Accounting Firm Salary