Microsoft Corporation is one of the leading multinational organizations in the world. The American technology company is known for producing software, electronics, personal computers, technology-based products, and other services. The Company has numerous brands such as Windows, Office, Servers, Mobile, Surface, Dynamics, Skype, Servers, Visual Studios, and services such as LinkedIn, Bing, Microsoft 365, Outlook.com, TechNet, and Microsoft Developers Network (MSDN), Azure, and others. The Company was founded by Bill Gates and Paul Allen in 1975 and now provides the entire world with Information Technology services. It is one of the Top 5 technology companies; Google, Meta, Amazon, Apple, and Microsoft. The Company keeps advancing itself as technology keeps evolving. Know more about the Perks And Benefits Of Working At Microsoft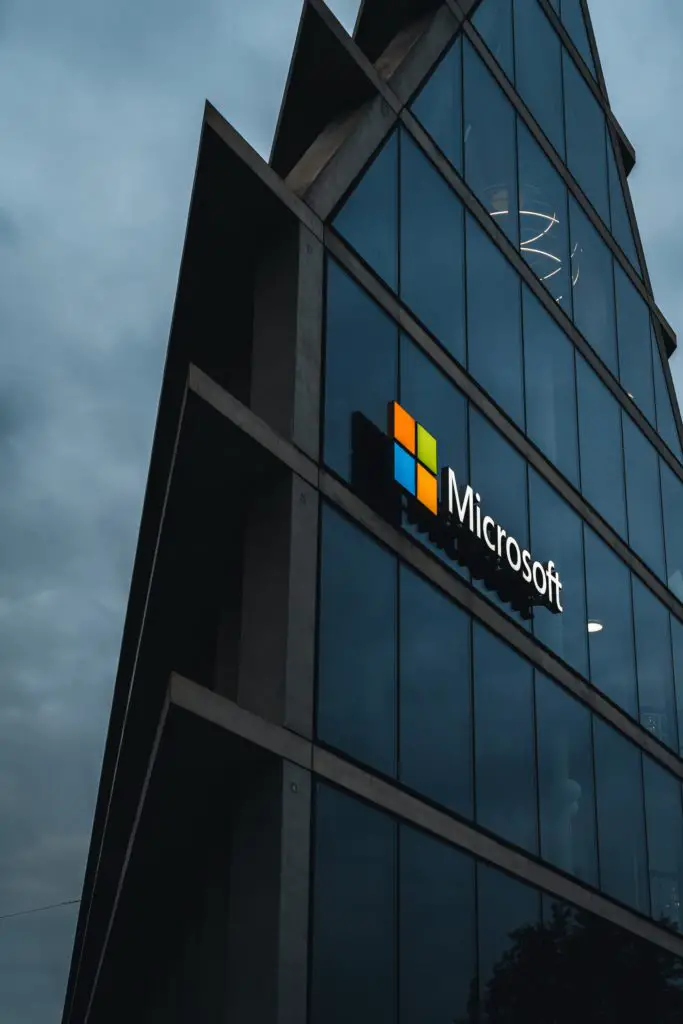 What Are the Perks and Benefits of Working at Microsoft?
Microsoft is one of the biggest corporations in the world and so many people get excited when allowed to work there. Who would not? Like many big corporations or companies, working at Microsoft has certain perks and benefits as they want to give the best working environment, and care about the general well-being of their staff. The Corporation has over 180,000 employees in the entire world and pays an average salary of $123,058 per annum. Aside from their salaries, the employees have numerous perks and benefits.
Perks and Benefits of Working at Microsoft
Microsoft Corporation cares about the health and well-being of its employees. They believe that for the company to get the best output, the employees be in the best health. Microsoft offers health benefits to its employees. The company offers the Standard Health Plan and the Health Savings Account Insurance. This insurance helps their employees save up for future expenses regarding their health. The company also provides Physical and Health Education Programs to sensitize its employees about the importance of health. Health Care professionals have discussions with their employees about not just physical but also mental health. Microsoft gives their employees Health Insurance, Life Insurance, Vision Insurance, and Accidental Death Insurance. They get access to leaves such as Maternity Leave, 12 Days of Sick Leave, 12 Weeks of Paternity Leave, and Family Sickness Leave. Employees also get wellness benefits such as Mental Health Care, Massage, Gym Membership, and Fitness Classes. 
The Corporation also provides Financial Benefits to all of its workers. The employees get financial benefits such as the 401k retirement plan. This retirement plan helps the employees to save up for their future. The money is deducted from their salaries and invested in viable funds. One of the perks of this investment plan is that the employees get to save without the deduction of tax. Asides from the 401k retirement plan employees can get stuck with a 10 percent discount. They also get a performance bonus, compensation for workers, there is also a legal plan for employees in case they need to be assisted with legal services, and an educational discount and funding to get a master's degree. 
Microsoft employees also get the best treatment down to their families. They offer support for families such as adoption assistance, and college coaching programs which help parents to make plans for their children in getting admission into college and most importantly saving up and planning for college payments. The company offers leave as earlier stated for families; 20 weeks of paid leave for new mothers and 12 weeks for fathers and close family members. There is also family leave for families which usually lasts for about 8 weeks. 
Microsoft provides resources for its employees to help them grow professionally. The employees are given or provided financial assistance to help them grow and develop themselves in areas related to the business. It could be through giving them funds to take some courses online or getting a master's degree that would in the long run be of benefit to the company. The company also invites and organizes conferences for their employees to benefit from while inviting top professionals to discuss topics that would help broaden the minds of the workers. 
There are several other perks and benefits of working with Microsoft Corporation such as social club memberships. Membership in these clubs helps you to network and make friends with people that share your interests. There are also different restaurants, retail shops, sports equipment, cafes, free Wi-Fi, transportation shuttle, flexible working hours, access to sporting facilities, and a bunch of other perks.
Interview Process at Microsoft
The Interview Process at Microsoft is different from most companies. The hiring teams at Microsoft believe that an interview is not a test of one's ability. They recognized that some of the most talented individuals do not do well at interviews as some of them do not perform under the pressure of an interview. Microsoft however sends out their interview questions to the candidates to help them prepare.
The Phone Screen Interview
In the phone screen interview, the interviewer will ask you basic questions about yourself, the content of your resume, your experience, and your qualities. For candidates applying for technical roles, technical questions would be asked and a coding question would be asked and you would be given time to give a solution to this question. 
The phone interview is usually a few weeks after the phone screen interview. The questions for this interview would already have been sent out to the candidates. The questions would be about your field and the area you are applying for. 
Candidates who pass the phone interview will move on to this stage. The interview takes the whole day and the candidates would have different rounds of interviews. At the end of the interview, the candidates who excel would be asked to return to meet with the Human Resource Interviewer.
The Human Resource Interview
At this stage, the candidate would be given an offer letter. The human resource personnel would do a final interview to see if the candidate is the right fit for the job. If the candidate passes this phase then he would move on to discuss the job, salary, and benefits. 
Conclusion
Microsoft Corporation's reputation precedes it. It is widely known as the best and biggest technology company in the world. The company has a good relationship with its employees with benefits that would help in building the life of its workers. To help in the growth and efficiency of its employees Microsoft Corporation Microsoft is committed to promoting the needs of its workers and they do this by providing certain benefits that would keep them focused on their jobs without any worries.
Frequently Asked Questions
What Are The Leading Tech Companies?
The big five:
Microsoft Corporation.
Meta.
Amazon.
Apple.
Google.
What are the Top Microsoft Products?
Microsoft Windows.
Microsoft Office Suite.
Internet Explorer.
Microsoft Azure.
Microsoft Solitaire.
Bing. 
Visual Studio.
Xbox 360.
Skype.
Microsoft Teams.
Perks And Benefits Of Working At Microsoft