When applying for jobs it's important to go through the job requirements and screen through the company benefits you'll be entitled to receive as an employee, this not only gives you a clear picture of the type of employer you'll be working for but also you get to familiarise yourself with the company's work environment and culture through reviews by former and current staff. Let us see is Ikea is a good company to work for or not in this article.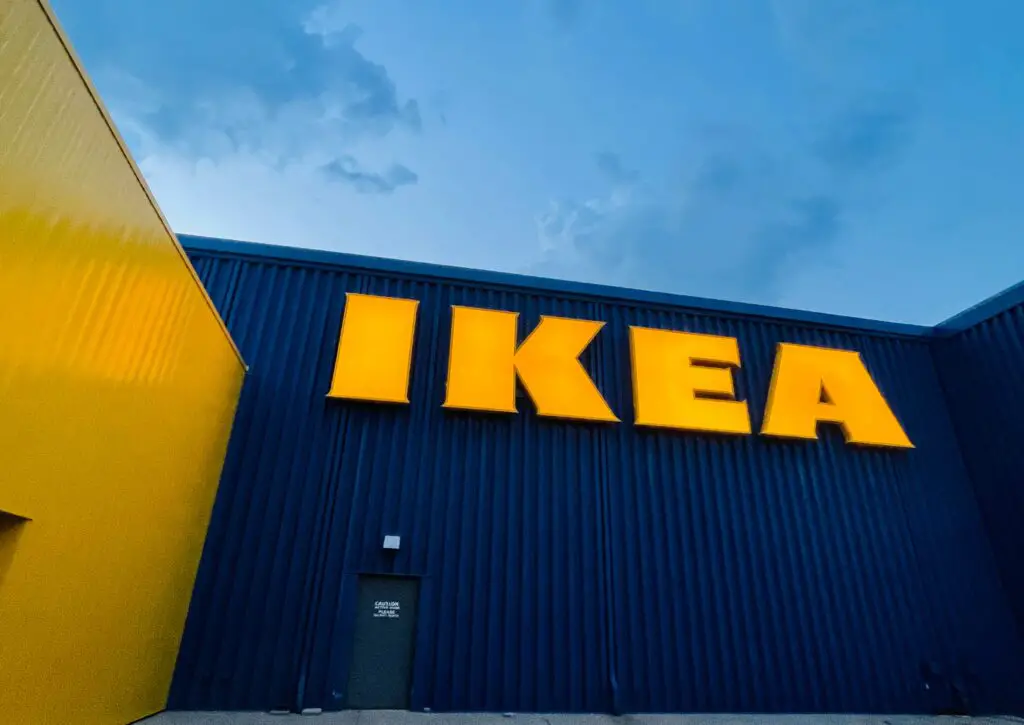 About Ikea
Headquartered in the Netherlands Ikea is the largest furniture retailer globally that designs and sells ready-to-assemble furniture, decor, kitchen appliances and home accessories.
The company's designs have been described as aesthetic and "Instagramable" due to their simplicity that goes along with the modern minimalist interior design approach.
As an employee, you can expect to always be busy no matter which branch of the current 50 you work at since the company not only operates physical stores but also has a virtual catalogue that customers can access and shop from anywhere in the world.
Ikea offers handy payouts to its employees, and its employees also get career growth opportunities after the experience. Ikea provides a working-friendly environment and some comprehensive benefits to its employees which help its employees in living a quality life and makes Ikea a good company to work for.
Is Ikea A Good Company To Work For?
Ikea has been described as a company with decent pay, lucrative employee benefits such as healthcare, and discounts on in-store purchases and food. Staff have also noted how easy it was to change from one role to another and praised the trainers. During the recruitment and interview process, the company has been termed as inclusive since it disqualifies an applicant based on their demonstrated inability to handle the workload.
Staff at the company have noted the hospitality and willingness of other staff to come in and help especially when dealing with difficult, entitled and angry customers.
One downside that has been expressed is the massive layoffs that were first witnessed in 2017 where an estimated 7500 employees lost their jobs. In 2022 Ikea announced yet another massive layoff of 10000 staff members in Russia citing hardships caused by the recent COVID-19 pandemic and the ongoing Russia-Ukraine war that has resulted in increased inflation rates.
Ikea salary, overtime and bonuses
Ikea employees have stated that payments are made weekly or biweekly depending on the store, location and the total number of hours worked during that period. 
A standard shift at Ikea is 8 hours long with each member of staff expected to work for 5 days with at least 8 hours of breaks or resting time evenly spread out through the week.
As with most workplaces, the biggest factor of how much you receive is determined by your role. At Ikea it is estimated that staff in the following roles receive salaries as follows;
Customer service associate $16.25 per hour.
Cashier $16.48 per hour.
Warehouse worker $18.64 per hour.
Retail sales associate $19.64 per hour.
Warehouse associate $19.71 per hour.
Associate $19.72 per hour.
Merchandiser $19.87 per hour.
Forklift operator $21.34 per hour.
Stocking associate $22.22 per hour.
A survey conducted by Indeed indicated that most Ikea staff members received overtime paid out at 1.5 times the hourly rate.
Ikea staff benefits
All Ikea staff members are entitled to a 15% discount on Ikea products either bought in-store or through their online shop. This perk does not extend to family members or friends and can lead to termination if it is discovered the purchases you made were not yours. Staff members also receive discounts on food served at the company's staff restaurant which can cost as little as $2 for a full meal
Staff members working 20 hours or more regularly each week are eligible for health, vision and dental insurance that covers them and their dependents. The company also has a health savings account where members of staff can set aside funds to use when needed protecting themselves from having to borrow or choosing not to seek treatment when unwell.
Both the company and individual members of staff contribute funds that go to your retirement plan. Depending on your premium Ikea pays for 75% while the member of staff contributes the remaining 25% done so every month.
Ikea employees employed as either part-time or permanent members of staff are eligible for paid time off that usually consists of 20-30 days of the year. Members of staff at Ikea also do get paid time off for personal days with most employees getting 1-5 days and an annual rest of sick days.
All Ikea employees have been receiving paid parental leave which not only includes mothers who've just given birth but also fathers, adoptive and foster parents. You can get up to 16 weeks of paid parental leave with the option to extend by taking unpaid parental leave or a sabbatical.
Ikea organisation for growth
In 2017 Ikea introduced the organisation for growth or O4G in all its United States stores, a strategy aimed at taking the stores to the next level by boosting customer service. This restructuring resulted in the reorganization of most of the job titles and roles. Staff members also witnessed pay cuts for those who got demoted and pay raises for those who got promotions. 
Due to the major changes at the company, many unsatisfied employees resigned leaving those left behind with more work for the same pay since the stores were not hiring new staff members at the time.
Due to the widespread demotivation and turmoil expressed by the staff at the company, the restructuring was dropped, an apology was issued and a better restructuring model was adopted not only in the US but also in their global market.
The lead work organizer was introduced specifically targeting online shoppers, this has seen the recruitment of staff and retraining to enable each of them to develop expertise in specific departments
Bottom line
Ikea has always taken pride in ensuring its staff members are well looked after. Salaries received by staff are far better compared to other companies where employees earn less and have more workload. Although the overtime and employee shift timetables are not well structured the benefits outweigh the cons. 
If you're thinking of applying or have been accepted to work at Ikea you can easily move through different roles and help build your career and portfolio while taking advantage of the awesome perks available.
Is Ikea A Good Company To Work For?