Introduction
Our day-to-day life may become a complete mess without skilled workers around us like electrician, plumbers, carpenters, etc.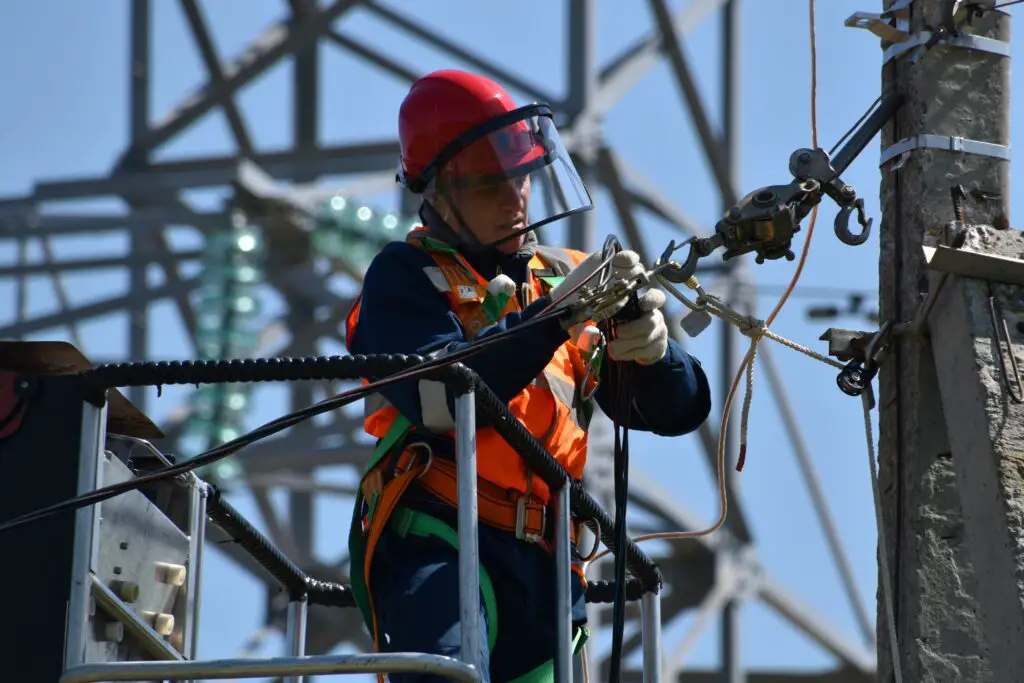 How To Become An Electrician?  
Regardless of whether we are constantly aware of it, they are essential to the efficient operation of every aspect of our daily lives. In this article, we will see what it takes to become an electrician. 
What is an electrician? 
An electrician is a qualified tradesperson with a focus on the design, upkeep, and repair of electrical systems in structures including residences, factories, offices, and retail establishments. They install the wiring system, outlets, and light switches, check the circuits and transformer, and when necessary, repair and replace the wiring. 
Steps to be followed to be an electrician–
1. Get a high school diploma or its equivalent
It's best to have a clear idea of what you would like to do for a living in the future, for efficient use of your time and money. Solid knowledge of disciplines like physics and arithmetic, good communication skills, and building skills are all abilities that will aid you as an electrician. Therefore, it would be smart to choose your high school courses properly. You can opt for 
. Physics-To efficiently accomplishes their work, electricians should be acquainted with fundamental scientific concepts.
. Mathematics -having a good command of mathematics will be required in further studies as well as while working as an electrician
. English – for good verbal and written communication skills.
. Shop and mechanical drawing 
2. Enroll in trade or technical school
After completion of high school, it's time for you to decide whether you want formal electrician training or not because you can become an electrician without it as well.
But, earning a degree or certificate will add a feather to your cap by offering worthwhile training and increasing your chances of landing a job.
Attending these schools also allows you to replace part of the formal education hours with the experience hours needed to get your journeyman license.
One year of formal schooling often equals 1000 hours of work experience.
These courses take one to two years to finish. These programs include:
 -learning in the classroom and laboratories 
-an internship with a local, licensed electrician.
3. Apply for an apprenticeship 
While attending college or a trade school is not mandatory to become a certified electrician, doing an apprenticeship is. As an apprentice, you will learn the skills necessary for the job while assisting a more senior and qualified electrician. Following are the options through which one can do apprentice –
. Through a trade school—one of the many advantages of going to a trade school is that the studies there involve an apprenticeship. In some cases, students are paid for their work.
. The joint Apprenticeship & Training Committees (JATC) will place you with a local union employer, and they'll likely host and arrange technical training that calls for a classroom or lab environment in their workplace. Training in a union apprenticeship requires IBEW (International Brotherhood of Electrical Workers) registration.
The two primary organizations that offer apprenticeship placement with non-union electrical contractors are Independent Electrical Contractors and Associated Builders and Contractors, both of which have offices in most major cities.
One must take an aptitude exam, an interview, a drug test, and specific physical prerequisites to become an apprentice. The aptitude test includes math and reading comprehension questions.
Registering as an apprentice electrician is necessary before beginning work on the job site because it is required in some states.
4. Complete the apprenticeship
Under the guidance of a master electrician, the apprentice will receive both classroom and on-the-job training.
Before taking the exam, at least 4 years of apprenticeship are compulsory. You will study a variety of subjects during your apprenticeship like –
-installing, maintaining, and fixing electrical wiring and equipment for electricity distribution
-knowledge of shop and field safety
-electric drawing and print reading
5. Earn a license or certification
It is advisable to conduct research before beginning work in your area because licensure and certification requirements differ by state and even locality.
To get a license-
– one has to clear an electrical exam. This exam will assess understanding of the National Electric Code, safety procedures, electrical concepts, and construction codes. 
– You should spend 576–1000 hours in the classroom and 8000–10,000 hours (4-5 years) of on-the-job training
-It is necessary to provide proof of apprentice completion.
6. Boost your career
After receiving your license, you are qualified to work as an electrician, but if you want to advance your career, you can enroll in a variety of certification programs for industrial, commercial, and residential electricians.  To become a master electrician one must complete 4000 hours of on-the-job training after becoming a journeyman electrician and pass a licensure exam where your understanding of the advanced procedure and national electric codes will be examined.
Conclusion: 
The US has an increasing need for qualified workers. The expected growth of electric worker is 10% by 2028, so there is a lot of job opportunities in his field. The average pay for an electrician is $56,900, and with qualifications and experience, there is a good chance to boost your earnings and advance in your career.
How To Become An Electrician?