Introduction
Hiring as the Executive Assistant to the CEO is a hard nut to crack as the role of this position is dynamic. From providing detailed support to the CEO, Executive Team and Board of Directors to handling the operations of the office, the position involves multiple roles. The job involves high level of confidentiality and professionalism with ability to think rationally, anticipate needs and resolve problems. Also, they need to keep track of the matters such as why the company is lacking in revenues or suggest the CEO the ways to neutralize the budget in the accounting department. Let us know 'Executive Assistant To CEO Job Description'.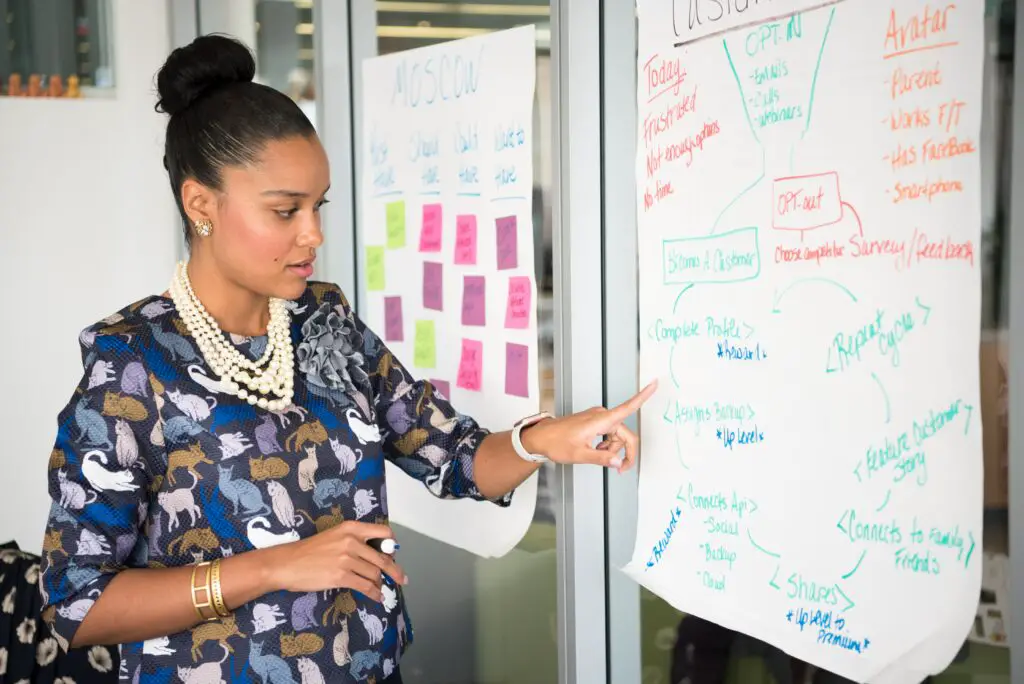 Executive Assistant To CEO Job Description
The responsibility of the Executive Assistant is to provide comprehensive support to the CEO, Executive team, and Board of Directors. He is also assigned to manage the operations of the organizations. In this regard, this position demands a dynamic role – from anticipating the need to think critically to providing a solution to the most important and pressing problems in a very professional and confidential manner. Quite often, people confined the role of a CEO executive assistant to carrying out administrative tasks only. However, this is not the case.
So read the article if you want to know the job description as well as the responsibilities of the CEO executive assistant.
Job Description
It includes the following tasks
Smoothens the working process by contacting directly to the President and CEO.
Works as a mere point of contact for internal and external constituencies on matters that are related to the Office of the President.
Serves as a focal point between the board of directors and senior management teams.
Organizes and directs executive outreach and handles external affairs, apart from looking after overseeing special projects.
Must be creative and social enough to work in a small yet conducive environment that is not only results-driven and mission-driven but also community oriented.
The ability to demonstrate good judgment on important matters along with having strong verbal and written communication.
Excellent administrative and organizational skills with the ability to maintain a realistic approach while handling multiple tasks.
Can work independently on various projects, from formulation to conclusion
Handles multiple tasks and confidential tasks under pressure with pleasure. 
Job Responsibilities of a CEO executive assistant
When you are looking for this job, you should know the responsibilities that are associated with this. So, mentioned below are some of the duties attached to the role of CEO executive assistant.
Available to work as a substitute for the CEO
There are times when CEO won't prefer to attend those meetings that hold less significance. In this regard, it is the executive assistant that has to attend the meeting in his absence. So, you have to be very competent and shrewd in this regard.
Working side by side with the CEO
Executive assistant needs to be very confident as they have to work with competent authorities. So you have to be extra vigilant, apart from paying attention to every detail. Many CEOs want an Executive Assistant as their collaborator, not just as a secretary. So, you need to be self-assured so that you can handle multiple tasks at a time.
Forecasting needs and preferences
An executive assistant to your CEO must comprehend the preferences and priorities of their leader. This means that they shouldn't merely rely on the directions given by the CEO. 
You need to judge things in advance and plan according to them. So, it is your responsibility to process the information and express your knowledge on the behalf of the CEO.
For this, your Executive Assistant to CEO should be responsible enough to understand the gravity of the situation and act accordingly. This includes the ability to prioritize the tasks and how should be they done.
Executive assistants who are capable to do this job are not only emphatic but also have critical thinking and a desire to comprehend the situation. They will also process the documents which help them in future references.
Expert scheduling
Every business has numerous tasks going on which should be run without any hassle. This includes tasks such as meetings, deadlines, appointments, presentations, and Zoom calls with important shareholders and investors.
That's why an executive officer needs to have incredible scheduling skills as this will help arrange events, tasks, and meetings to regulate the time of the CEO. This enables the productivity of the company to increase at a high level. By doing this, they play a vital role in averting the CEO from getting frustrated and overwhelmed by the multiple tasks.
An executive assistant has an idea which are the critical matters and what strategy a CEO adopts to excel in the situations. Therefore, it is their responsibility to keep the focus of the CEO on top-priority matters so that they put their attention on a single task. They also keep checking on the busy schedule of their boss. However, instead of just scheduling the tasks, they also act as a gatekeeper.
Executive assistants also remind the CEOs about important meetings and events they need to attend. They also provide all the relevant and important stuff related to the meeting.
Create systemized processes
Often, there are many processes in the office are that woefully unproductive – this results in a waste of time, money, and effort. Therefore, there should be a set of highly organized processes and procedures. Competent CEO executive assistants are experts at doing this, thus enhancing the efficacy of the organization.
Respect confidentiality
A CEO executive assistant is aware of all the personal information. In this regard, they should have integrity and a highly developed sense of preference. It is also pertinent for them to understand when any outsider is trying to gain access to the insight information of the company so that they can give heads up to the CEO.
Qualifications
• Strong administrative abilities that enable them to perform and regulate multiple tasks at a time. Moreover, they should give keen attention to detail.
• Very strong communication skills that help them build good relations with stakeholders, including board members, staff, donors, and external partners.
• Highly advanced verbal and written communication skills
• Should have productive approaches to resolve the issues with shrewd judgmental abilities.
• Emotionally stable
• Ability to act independently and should be a highly resourceful team-player
• Should be able to meet deadlines and achieve all the set targets even when there is enough workload.
• Advance thinking that focuses on problem-solving techniques and seeking opportunities.
Conclusion
All in all, an executive assistant to the CEO acts like an air traffic controller, handling multiple tasks together. They help reduce the pressure of the office, making the life of the CEO quite easier.in this regard, you should be a problems solver as well as a critical thinker. So, now that you know about all the nitty-gritty details of the job, you can apply for the position if you think that you have these qualities. 
Frequently Asked Questions
What are the main skills you need to have to be an effective executive assistant?
You should be good at communication, a critical thinker, and smart enough to handle enough tasks.
What are the names of the smart goals that executive assistants need to have?
The top 5 smart goals include specific, achievable, measurable, timely, and realistic.
Executive Assistant To CEO Job Description