Introduction
USPS is an abbreviation for the United States Postal Service. It is also known as the Post Office, U.S. mail, or postal service. The USPS is the chief mail delivery and parcel delivery system, working independently under the Federal government of the USA. It currently operates more than 31,330 post offices in the USA. USPS supports the Army Post Office service in the USA. It also commands the world's largest fleet post office. USPS is an independent agency that works under the United States Federal Government to provide efficient mail and postal services to the citizens of the USA. Let us know about USPS careers and the job description, salary, requirements, age, application process also the benefits in this article.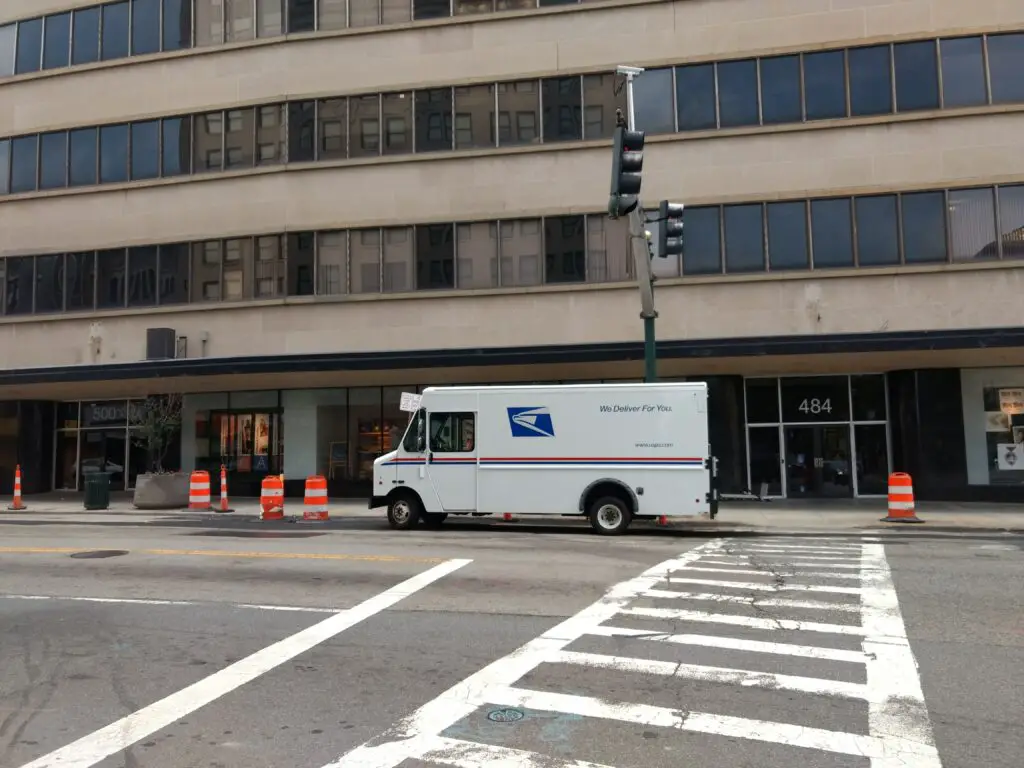 USPS Careers
USPS is one of the leading postal service providers in the USA, and the reason behind its success is its workforce and workers. UPS jobs include warehouse ground handler, warehouse mail sorter, mail handler assistant, city career assistant, and others. You can apply for jobs on the USPS's official website, where you will find a complete description and guidelines for the jobs available. You can apply using some other job-posting platforms and websites. USPS offers jobs in more than 300 categories, and you can choose among them according to their eligibility, requirements, experience, and educational and qualification backgrounds.
USPS pays an average salary of $62,656 per year. The wage range at USPS depends on factors such as experience, working hours, positions, achievements, and some other factors that determine your average salary at USPS. The requirements of each job in USPS vary depending on the location where USPS hires employees. The minimum age required to work in the USPS is eighteen, and you must fulfill the eligibility criteria to get a job in the USPS.
US postal service job description
USPS job descriptions vary depending on the position for which you are hired, and here is a list of some common USPS job descriptions.
You must collect letters or parcels and deliver them according to the requirements.
Sorting letters and parcels before pickup and delivery at the post offices or warehouses of the USPS
You have to perform the sale of stamp tickets, envelopes, letter pages, and other postal products.
The delivery man will be responsible for taking a signature for insured, registered, and certified mail delivery from the receiver.
Assigning mail to delivery men or postal trucks after determining their types and requirements
You should be familiar with the operation and functionality of various postal equipment.
Likewise, USPS has more job descriptions, according to the category of employees and their positions, from which the job descriptions at USPS are determined.
Requirements for a careers with USPS
If you are zeal to work for the US Postal Service, you must meet their eligibility requirements.
When you are ready to join USPS, you should be 18 years old, or if you are 16 years old, you must have a high school diploma certificate. 
You must have a valid address and proof of citizenship in the United States, American Samoa, or another US territory. 
If you have previously worked for another company or organization, keep your experience letter to increase your chances of being hired by USPS.
USPS conducts a criminal background check, drug screening, and medical assessment of applicants, so you must pass all these tests to get into USPS.
 Your background should be clean. If you are eligible, you must register with the Selective Service.
 Aside from these requirements, the post states that USPS is hiring and that you must meet all eligibility requirements to work for USPS.
Job application filling process at USPS
You can begin your job application at USPS through the e Careers portal of USPS. If you cannot find the job for which you are eligible to apply, search by job title on this portal and then fill in the form. Create your candidate account on the USPS careers portal and choose the job you are filling out in the application form. You must fill in all the mandatory fields of the application form and, if required, upload the mandatory documents, then check and validate the details you filled in and submit the application. 
You will get a confirmation email after successfully submitting the application form that contains your login id and password to check your application status. You must read the eligibility guidelines before the final submission of the application form and apply for only those jobs for which you are qualified; if required, you can take an assessment for helping in filling out the application form.
Salary range at USPS for employees
USPS could be a perfect place to work, as its salary is competitive and better than that of some other companies.
If you work on an hourly contract basis at USPS, then you can earn an average minimum salary of $16.74 to $19.19 per hour, and the maximum hourly pay at USPS is for career employees, as they can gain an average of $39.79 per hour. The hourly pay range at USPS varies depending on the employee's position and working hours.
USPS pays an average salary of $57,047 to its carrier employees, and for postal service mail career workers, the wages are $57,518. If you work as a postmaster at USPS, you can earn an average of $74,301 per year, and industrial engineer employees will get paid $80,487 at USPS. If you are employed as a customer service supervisor at USPS, you can earn $66,647, and mail handler employees at USPS will get an average salary of $54,071. The wages for electronics technicians at USPS are $66,502. If you work as an operations supervisor, you can earn a stipend of $68,039 in a year at USPS.
Besides, the salary range at USPS varies according to the position of the employees, their working hours, experience, performance, achievements, and more factors that will determine your average salary at USPS.
Other benefits for USPS employees
USPS offers annual leaves to part-time and full-time employees. Full-time employees get leave according to the policy, while part-time employees get leave according to their working hours.
You can get benefits from USPS for sick leave (up to 13 days) and family medical leave, but if you take family medical leave for an extended period. You will not be paid.
Health and life insurance, which includes dental, vision, disability, and other health-related problems, are covered in the insurance policy of the USPS.
Some more benefits for the employees of USPS include its retirement plan, thrift saving plan, social security, Medicare, and a few more benefits offered by USPS to its employees.
Conclusion
USPS is the second-largest employer in the USA, and it became famous among workers due to its competitive pay ranges and flexible working hours. The job description at USPS for employees depends on the field in which they want to work, and according to that, they must perform tasks at USPS. If you have a high school diploma, you can begin working at the age of sixteen; otherwise, you can start working after you have completed your eighteenth year.USPS offers some pivotal benefits to its employees, such as life insurance, retirement plans, sick leave, and a few more.
FAQs
1.What are the rules for mailing packages at USPS?
To mail packages at USPS, the package's weight cannot exceed 70 pounds and its total length cannot exceed 108 inches.
2.What is the customer support number for USPS?
You can call the official USPS number, 1-800-ASK (1-800-275-8777), 24 hours a day, seven days a week, to inquire about your mail. 
USPS Careers: A Complete Guide