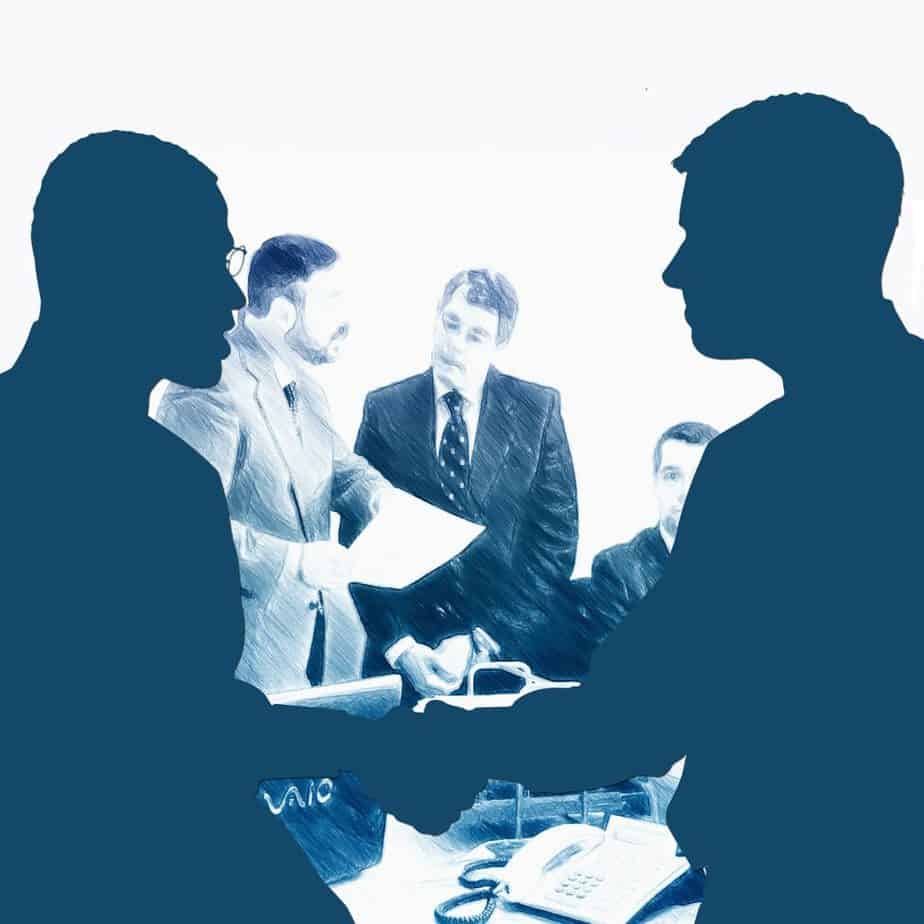 Whenever we visit a mall or a shop for fulfilling our wishlist, we expect to receive a soothing welcome and an amazing shopping experience. What is your definition of an amazing shopping experience? Mine is to get exquisite goods that are worth the price along with warm service from the seller. The second part is exactly why we need sales associates and client advisors! Although both of these terms might sound similar, they ain't. A sales associate refers to an individual a retailer company appoints to help the customer get the right product and guide them to purchase a mindblowing fortune. On the other hand, client-advisors are people who deal with customers' queries and are involved in brand promotions. Still confused between the two? Dig in to know more about the advantages, disadvantages, roles, and responsibilities of client advisor vs sales associate. Here we go! 
Client Advisor VS Sales Associate
Who is a client-advisor? 
Client-advisor refers to a position wherein one needs to handle the company's marketing strategies by dealing with honest responses of the customers. A client-advisor must check the customers' reviews regarding their recent purchases and present them in the form of statistical data to help improve the product quality. A client advisor must communicate with the customer and convince them to check out the new products every time. A client-advisor must also be familiar with the latest trends, prices, specifications, and quality checks of the products in the market. You see, there's a whole lot of work that goes into being a client advisor. 
Who is a sales associate?
Sales associates are people who guide you in your shopping. They are also known as salespeople, as their sole responsibility is to make sales. They can be found at grocery stores, clothing boutiques, shoe stores, and many of your favorite apparel destinations. They help the customer to get a product that suits their taste and budget. Being a sales associate requires immensely profound communication skills and anger management skills. But this isn't the only thing about being a sales associate! 
Advantages of Being a Client Advisor
Below are some plus points that will want you to become a client-advisor: 
Being a client-advisor you will leap into an enormous earning circle. As the salary of the client-advisor increases gradually and continuously over a period of time. 
Flexible work hours. Who won't love a job where you don't need to work 6 days or 5 days a week? Client-advisors have the benefit of flexible working periods. 
Improved performance and knowledge. If you have mastered your degree in management or finances, then you must try for a client-advisor position. This job will expand your knowledge vastly.  
Dynamic working pattern. With every new inter-personal interaction with the customer, you can develop a phenomenal working pattern because no customers share the same opinion. They are all vivid. 
Disadvantages of Being a Client Advisor
Here are some of the major drawbacks of being a client-advisor:
Stress. Being a client-advisor can become difficult at times and one may get stressed out. This is quite normal as you will be dealing with a lot of stuff. 
You must be determined enough. If you are a person who gives up easily then this job might be hectic for you. Because it has new challenges on a daily basis and you must face them patiently and intelligently. 
Work targets are pre-determined. Once you become a client advisor, you are asked to full fill the desired goals and you can't back off. That is the time when you may get stressed or anxious due to workload. 
Advantages of Being a Sales Associate
Many educational qualifications aren't required. The sales associate is a job of mastering the communication abilities. Thus, the educational patterns can be neglected most of the time.
Earn commission. With every sale you make, you have a chance to earn a good commission depending upon the shop or brand you serve.  
Infinite opportunities. Yes, you can shift from one job to another however times you wish to. A sales associate can start earning rapidly wherever he/she finds themselves comfortable. 
Disadvantages of Being a Sales Associate
Not everything that appears sweet is sugar. Similarly, this alluring sales associate position comes with certain drawbacks as well. 
No job security. The moment your retail shop collapses or business goes into continuous loss there are chances of you losing your job. 
Angry customers. Sad or dissatisfied customers are always hard to deal with. One must have an immense patience level to deal with them. 
 No flexible working hours. Unlike, client-advisors sales associates don't have flexible working hours. They need to work as and according to the situation needed. 
A Comparison : Client Advisor VS Sales Associate
| | |
| --- | --- |
| CLIENT-ADVISOR | SALES ASSOCIATE  |
| Client advisors are appointed by a brand or a company to help track the customer's feedback. | The retailers assign sales associates to help customers get their desired product easily.  |
| Client advisors deal with evolving strategies to enhance brand promotion.  | Sales associates have the responsibility to make desired sales for the shop to run profitably.  |
| Client advisors have flexible working hours. As a result, they get an increment n their salaries gradually and continuously.  | Sales associates have inconvenient working durations. Also, they don't have job security or an exact stipend structure. In loss periods, one may even suffer job loss.  |
| Client advisors must meet the desired target in their working duration with the company. Thus, it can be a stressful job at times.  | Sales associates, however, don't have many stressful environments.  |
| They require academic qualifications like a degree in bachelors of finance or management.  | Being a sales advisor is easy as you don't need academic qualifications to that extent. However, communication and interpersonal skills are a pre-requisite.  |
FAQ's
What are the qualifications required to become a client advisor? Apart from a degree in finance or accounting sectors, you will also need a professional certificate to become a private client advisor. It is important to have these qualifications because client advisors are a group of people with a huge responsibility. 
How much can a client-advisor earn? A conventional client-advisor earns in a range of $23k to around $55k per year. The salary strategies are, however, different for different brands. 
What are the duties of a client-advisor? A client-advisor has got a lot of work to accomplish. Right from convincing the customer to buy a specific product upto solving their queries. Brand promotions, product descriptions, assisting customers, listening to the customer inquiries. Everything falls under the job of a client-advisor. 
What are the duties of a sales associate? The main job of a sales associate is to assist their customers throughout their journey of purchase. They must rectify the customer's queries and doubts. They should also aid in brand promotions and sales of different products. A sales associate must welcome their customers and give them a pleasant shopping experience. 
Which skills are a must for a sales associate? A sales associate must be a master of communication skills. Other skills that he/she must possess include time management skills, interpersonal skills, business skills, marketing skills, leadership skills, and anger management skills. 
Client Advisor VS Sales Associate : 5 Major Differences