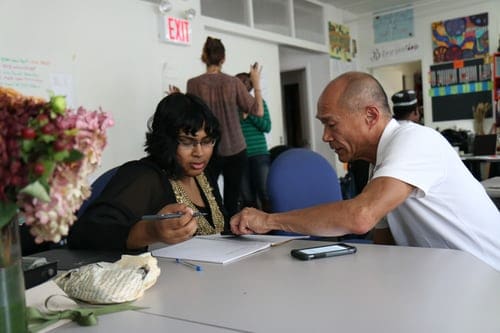 Most teaching assistants do not get paid during holidays because their contracts are term-time-only contracts.
Who are Teaching Assistants?
Teaching assistants (TAs) work with faculty members in educational systems to take some instructional duties. There are several categories of TAs, such as graduate and undergraduate teaching assistants. The sole responsibility of TAs is to help faculty members with classes in their respective specializations. However, they may work as the main instructors for one or more classes. This kind of TAs is commonly referred to as graduate student instructors or teaching fellows.  To be employed as TAs, individuals must possess some qualities, have certain educational backgrounds, and professional experience. Most TAs in reputable institutions have first-class honors degrees and relevant work experience. Some schools only consider those with master's degrees and several scientific publications or those with work experience in relevant industries. These positions give students the opportunity and platform to apply and develop their teaching abilities and skills while studying. It also offers the necessary experience for those that plan to work in colleges or institutions as instructors. TAs can also manage distance learning classes in the absence of senior lecturers or professors. Teaching assistants are slightly different from teaching fellows or student instructors because they cannot serve as the main instructors for any major or minor course in a higher institution or college.
Application for TAs
The application for teaching assistant positions is normally submitted with postgraduate studies (such as MS or Ph.D. degree programs) applications. Certain requirements must be met before anyone can be considered for the available positions in all institution departments. After submitting applications and relevant documents, the admission committee will check all the applications against the minimum requirements and forward successful applications to the respective departments. Faculty members in each department check the applications and make recommendations by considering the submitted documents, other relevant information, and available positions (such as research assistants or teaching assistants). Successful TAs are given admission offer and contract letters. The type of contracts given to each applicant varies, and it mainly depends on the applicant's educational background, qualifications, and experience. Some are employed as part-time TAs, while others are employed as full-time graduate assistants. The full-time assistants will have more duties than the part-time assistants. They will also earn more money. It is a common practice to contact and accept one faculty member with specializations similar to the research interests of the prospective students before submitting applications. Most schools will only employ teaching assistants based on the availability of supervisors. So, if a supervisor is willing to take a student, it will increase the applicant's chances. 
Responsibilities of Teaching Assistants
The duties of teaching assistants vary from department, institution, or country. The most common roles of TAs are teaching, conducting office hours, helping senior lecturers or professors, and invigilating quizzes, tests, or exams. The number of hours that TAs work during the school semester or session depends on several factors. They are allowed to have adequate time for their study or research work. In a situation where there are many students in a class, the TAs can assist the main instructor by teaching students in discussion sessions, offices, or laboratories. They can also help in taking class revisions or solving assignments or course discussions during regular classes.
Their roles can also include providing relevant supports to students with physical disabilities such as deafness or blindness. Other vital responsibilities of teaching assistants include grading assignments, tests, exams, or quizzes. They are an important part of every university because they are sources of funding for running the college. Most renowned professors in various institutions prepare and submit their proposals to funding agencies by stipulating that a certain percentage of their grants will be used to support assistantship positions (such as TAs and RAs, research assistants). TAs are also students in the colleges. So, they must also study, attend classes or conduct research works. They must not allow the roles of assistants to prevent them from conducting their research works or coursework.  
Benefits of Teaching Assistants
There are various benefits of assistant positions. These benefits are similar to those of the faculty members since the same institutions employ them. The types of benefits they can enjoy also vary, and it depends on the types of contracts they signed with the institutions. Among the benefits is a fixed salary. This is a function of the contract period (such as an academic semester or session). Generally, most teaching assistants are offered term-time-only contracts. They are paid for the duties they perform during the academic sessions. Some are paid hourly, weekly, or in a two-week period.
They are not paid during holidays because they do not conduct any work for the school during the periods. They can easily look for part-time jobs during the holiday to earn extra income. It also depends on the type of college or country because some countries allow students to work during holidays while others do not. Some TAs are given full-time assistants positions and are being paid during academic sessions and public holidays. In addition to annual salary, TAs also enjoy other benefits such as medical insurance, overtime allowances, etc. On the other hand, most undergraduate or high school teaching assistants do not receive any financial benefits for their duties as teaching assistants in most countries, including the United States of America.
They only get course credits in return for their duties as TAs. Getting employed as teaching assistants is an excellent means of funding students' postgraduate studies, either MS or Ph.D., most especially in the United States. The offer will cover both tuition fees, medical insurance, and living expenses. Students will receive adequate stipends while studying for higher degree programs. At the end of the postgraduate degree programs, students would have acquired extensive theoretical knowledge and professional experience to enhance career development. 
Also read How I Became a C-Level Executive Assistant
Teaching Assistants Job – Responsibilities & Benefits