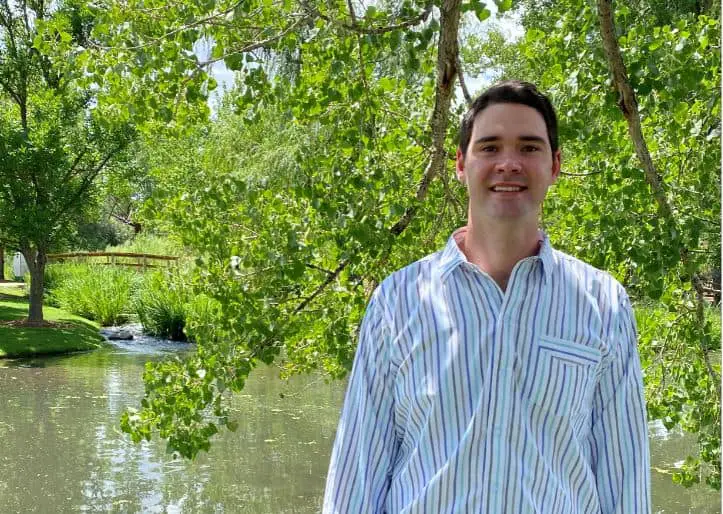 BIO:
Mac Marsh is CEO + Inventor of Boss Defrost, a revolutionary new kitchen appliance that saves up to 98.5% of the water used when thawing food with the running water method.  For more information about how Boss Defrost is transforming a wasteful industry practice into a sustainable one, please visit www.bossdefrost.com
How was your University time?
I was studying biology at the Metro State University of Denver. My professional goal was to become a Physical Therapist (PT). I had one semester left studying biology and was going apply for PT school. While at the university, I was also working full time at the Art Hotel as an engineer. As fate would have it, I left school to pursue my invention called Boss Defrost.
Why did you choose a career in this field?
I chose to become an entrepreneur and diverted from my original goal for many reasons. First, I knew Boss Defrost could make a huge positive impact on our waterways for generations to come. That really inspired me. The outdated practice of running water for hours on end just to thaw food provoked me to think of a more sustainable way to accomplish the same task.
It is alarming how many food operations thaw food using the running water method.  Across the United States, over a half a billion gallons of water are being wasted daily. As a team, we are driven to transform a once wasteful practice into a sustainable one. We realize the opportunity at hand and feel grateful that we are able to work towards a better future.
What was your first job or nuggets from jobs you had that helped you get to where you are today?
The job that help me to get where I am at today was the engineering job at the Art hotel. I was working that job to get me through school. I had great support around me. Working a full-time job and going to school is not ideal, but I would not have changed it for anything.
Studying biology piqued my interest into sustainability. As a hotel engineer, I witnessed water waste firsthand in the kitchen and it left a lasting image in my head. I would stay up long nights trying to figure out a better solution.  I bought a 3-d printer and started designing CAD files to put my ideas into motion. Chef Michal Wright was kind enough to let me test out my prototypes in his kitchen. After two years of R&D, we landed on a product we were ready to take to market!
How did you prepare for the interview?
When preparing for interviews, I rehearse what I want to say in the mirror. I make sure I get the key points down for what I want to say. It can be intimidating going into an interview, but if you practice enough it becomes second nature. Its important to go in with confidence and positive thinking. Always tell yourself that you are going to do great. Positive affirmations are beneficial when preparing for interviews.
Can you provide some book recommendations?
Since my background was in biology, and then I transitioned to become an entrepreneur, I tend to read a lot of books about business and leadership. Most people probably are not interested in reading those books. They tend to be like textbook reading. However, one book that I tend to read over and over is The Alchemist by Paulo Coelho. It is a really powerful story and moves me every time I read it.
Things are changing very fast in the industry; how do you keep yourself updated. Please list techniques or newsletters, podcasts, events, etc.
I love listening to one podcast in particular called "How I Built This"
Advice for someone looking for a job?
Find a job in something you are passionate about. Often times people will take a job that pays well but they do not have any passion behind it. This can lead to burnout and leave you feeling unsatisfied. Do some research and find out what type of career you would like to pursue. If you cannot get that job based off your current credentials, work towards it. Keep moving in the right direction until you land your dream job.
Also read My career journey starting as IT admin to Co-founding 6 companies
Interview with Mac Marsh,CEO + Inventor of Boss Defrost