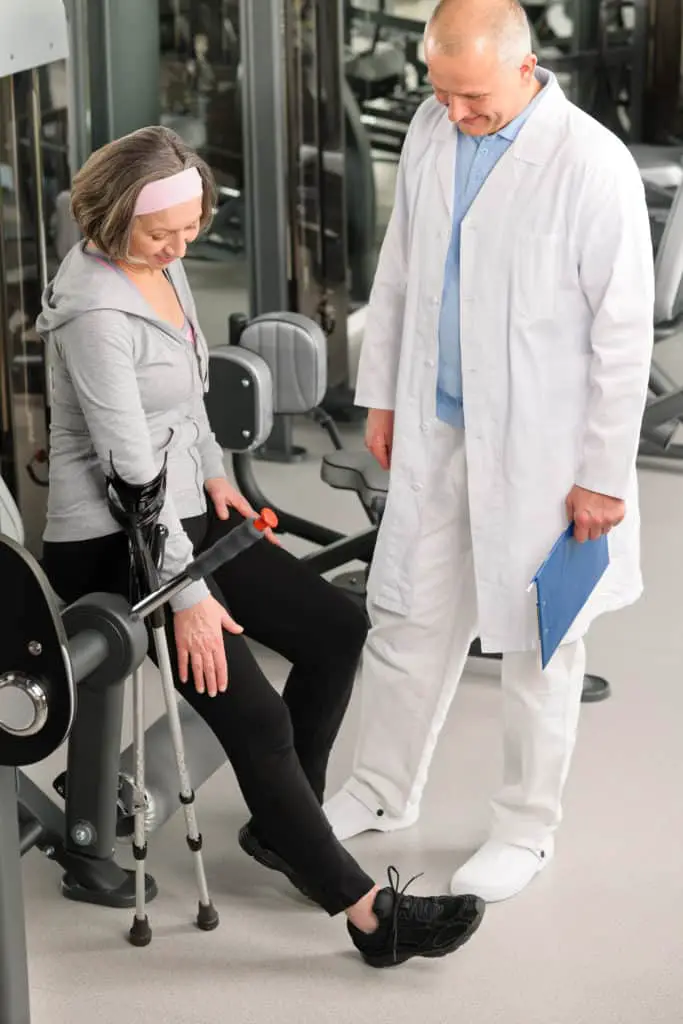 About PT–
Before we study the top 10 PT school interview questions, let's know about PT. PT refers to a Physical Trainer/Physical Therapist, also known as PET (Physical Education Teacher), in certain parts. PET works majorly in schools, universities, and colleges that focus on the overall physical development of the students concerned. The prominent responsibilities of the PET are as follows:
Train students for different sports activities.
Organize sports events for students. 
Teaching students the benefits of physical health and nutrition. 
Creating a sporty and competitive perspective in students for life. 
Teaching students the value and importance of sports and physical training in one's life. 
Physical trainers in each school play an important role in creating an active and purposeful mindset in students. And hence, the role for the same is difficult to grab. There is a huge mass awaiting to test their luck. So, what makes you unique among others? It is nothing but the answers you give during your interview round.  Preparation makes a person capable of fighting their odds. So, here we are with a set of significant interview questions and answers that can assist you in passing the interview with ease. 
But before we dive into our major topic, here are a few factors you must know, like eligibility and types of the job profile. So, let us go through them now. If you aim to become a Physical Trainer, there are certain eligibility criteria you must know. So, let us glance at the required qualifications quickly. 
Diploma in Physical Education
B.P.Ed (Bachelor's in Physical Education)
M.P.Ed (Master's in Physical Education)
The available job profiles in school under this broad field are as follows:
Physical Education Teacher
Physical Instructor
Sports Coach
So now that we have looked at the essential topics. Are you ready to explore each aspect in detail? Here we go!
TOP 10 PT SCHOOL INTERVIEW QUESTIONS
INTRODUCE YOURSELF BRIEFLY!
You will encounter numerous variations of this question. This is the opportunity for you to be upfront about your strengths about the job profile you are applying for. The more spontaneous and interesting you sound, the higher the chances. This is the initial impression you can create. 
Sample Answer: I am Miss. XYZ hailing from ABC (place). (List your educational background). I am into sports and outdoor activities since high school. And I had also conducted various sports activities when I was part of an NGO. So the experience I behold in this section is the foundation for what I am. And hence, to utilize the most of it. 
WHAT INSPIRES YOU TO BE A PT/PET?
This is the question that you need to prepare without fail. This answer can bring light to the passion you hold for this field. And no matter how good you are, people won't know until and unless you express it. 
Sample Answer: I am here to take up the opportunity that suits my ambition. I have always wanted to create a strong awareness regarding physical health. Today, as per the research I've conducted, students lack outdoor activities to almost 60%. And this hurts to know. So, I intend to be a person who can guide students with physical health-oriented topics. 
PT IS A DIFFICULT RESPONSIBILITY. WHAT IS YOUR METHOD TO HANDLE THE PRESSURE?
Sometimes, people pledge facts that aren't practical at times. However, being dramatic about your answer won't fetch you a job. Rather make sure to season your answer of problem-solving with humility and confidence.
Sample Answer: I have always followed and lived up to the advice given by my dad. He says, 'when you are sure about what you are doing, no matter how hard a stone hits you back, you won't fall. You will somehow know to overpower the situation.' So, this will be the same mantra I'll apply to handle my work pressure in the coming days with your institute.
WHAT DO YOU THINK IS THE HARDEST TASK FOR A PET?
Here, you can outline the possible limitations you might encounter in your work. You could also lay down the changes you would like to witness in this field. This allows you to bring out the leadership qualities you own. 
Sample Answer: I certainly believe that limited time allotment makes this sector difficult. Physical education is as important as others. Though most of the time, PE lecture is given the least attention. And so, I would like to experiment with various short durational activities and events that can train young minds with the best of knowledge possible. 
WHAT MAKES YOU STAND AHEAD OF OTHERS?
This is the most crucial question to answer. When you are confident enough to bargain your strengths to compete with the others, it already takes you ahead! So, here comes the part where you can list the factors you are proud of yourself. 
Sample Answer: I consider experience as my strength that sets me apart from others. From a very young age, I've participated in numerous health-oriented seminars that have been the ground knowledge of where I am today. In addition, my experience in working with 2 NGOs has made it possible for me to interact with students from different economic and cultural backgrounds. I also know about healthy diets that can be suggested to students in need. I believe these aspects of being my huge plus point. 
WHY DID YOU CHOOSE US?
Learning and understanding the institute you are going to apply for is another vital step. 1 in 3 people faces this question in the PT school interview questions. So, make sure you know where you are applying.
Sample Answer: The highly-reputed institute like yours is worth the choice of hundreds. And working in a fast-paced work environment like yours will only develop me as a person. I am sure that working with you is going to bring out the best in me. The job security provided here is also an advantage I've been looking for. So, I choose you and will also consider myself to be lucky if you choose me. 
WHERE DO YOU EXPECT YOURSELF ON THE ROAD TO 10 YEARS?
This is the most popular question in every field concerned. To be more specific, this is your test to judge the loyalty you behold towards the institute. So make sure to throw the arrow in the right direction. 
Sample Answer: The confidence I have in me makes me believe that in the next 10 years, I'll be the HOD of this department here in this institute for sure.
HOW ARE YOU GOING TO MAKE THIS OPPORTUNITY AN ADVANTAGE FOR STUDENTS?
Since your job revolves around students and their school life, student-centric questions are bound to be asked. Therefore, being ready with your answer is evidently beneficial. 
Sample Answer: I'll utilize this responsibility to impart knowledge and help students mentally and physically fit and sound. I would also convey the importance of a healthy diet and nutrition to the students for their overall well-being. 
WHAT IS YOUR INTAKE OF BEING A PROFESSIONAL?
Listing down the elements of your understanding of a professional in the right words is what is expected here. You don't have to make it rhyme or create synonymous out of the same word. But rather be true to yourself. 
Sample Answer: I believe professional Physical Education Teachers are knowledgeable, being supportive, and respectful to students' opinions, organizing skills, planner, and building an authentic environment. 
DO YOU HAVE ANY QUESTIONS?
One should leave their hesitance behind and clear all their doubts regarding the job. From work timings to payment, from clinical rotational sites to new development in this program, you should be aware. Each of your doubts will be valuable to secure a position as it reflects your interest in the same. 
Sample Answer: I am direct with you. The questions I have are related to the approximate salary and other additional benefits of working with you. Does the institute cover medical insurance? Are there any new leads of development in this program which I should be aware of? (Acknowledge their answers)
Conclusion
The more you put effort into preparations, the better you can excel in the interview rounds. With the above-said list of questions, we have covered all the major areas of concern. You can modify each answer to weave a more beneficial answer. 
FAQs
Any other tips for the interview round?
Answer: Here are some facts you have leverage on. Formal attire, arrive early for the interview, listen carefully, comprehend the questions, and reflect confidence in your body posture. 
What are the benefits of becoming a Physical Education Teacher?
Answer: There are numerous merits of taking up this job profile. A handful of them is a secure job profile, better scope, and an influencer with the right knowledge. 
Which are the employment sectors available for this field? 
Answer: You can apply in public schools, private schools, and government schools. 
Are there any entrance examinations to get admission for the B.P.Ed and M.P.Ed?
Answer: Yes, in certain colleges, there are entrance examinations and interview round to gain admission. Sometimes, it depends on the grades you have received. 
Do you have any more questions? Let us indulge with your thoughts in the comment section! All the Best!
PT School Interview Questions- 10 Questions with Simple Answers