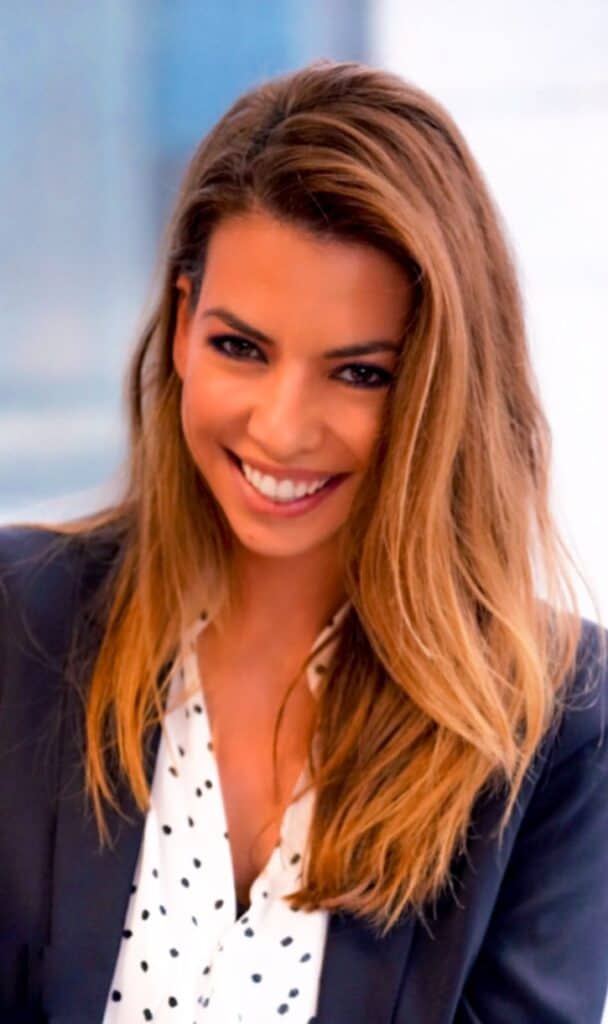 A brief talk with Rodoula Trakada, who is currently National Accounts Sales & Shopper Marketing Manager, Retail & E-Commerce to share with us her journey and Job interview experiences
Hey! My name is Rodoula Trakada. My first name combined with my last name can be a tongue twister, even for a Greek, hardly anyone meeting me for the first time can pronounce it correctly. The same comes with my job title, I am currently National Accounts Sales & Shopper Marketing Manager, Retail & E-Commerce for Jacobs Douwe Egberts. If you can say both name and title you are just awesome! So, this complexity seems to follow my mind since I was a little girl, and in order for something to attract me and retain my attention needs a kind of complexity as well…
Having said that, when I was young, I was dreaming of becoming an actress a ballerina and same time travelling as reporter journalist. Finishing school, I achieved to get into Tourism Management University and despite this was not my first choice (Media Management was back then), I convinced myself to give it a try, since it would combine at least travelling which was part of my aspiration. Communicating with people was also perceived as an extension of acting, so there was just ballet, which retained its nonprofessional character. I enjoyed my studies the whole 4 years with interesting lessons, where Business Management and Strategy were my core preferences.
1st JOB experience:
Working reality was not as expected though. First years as of 2001 where full of learning, travelling meeting new destinations negotiating with outbound travel agents. Even though back in 2000-2004, tourism industry was booming, the industry set up in Greece was mainly family owned businesses, with limited talent development areas in further fields and also limited room for growth. My conflict back then was not the "current status" but my "future vision". This was the first time I realized what visioning yourself was. Hence, I could not vision myself after 5 years in same environment, so I had to get some action. For that reason, I decided to expand my studies with an MBA in University of Piraeus in Greece, broadening my knowledge perspective and strengthening further my CV towards other industries.
I had been highly endorsed for my communicational skills and sales effectiveness, though never consciously/actively pursued a career in Sales. This field was always frustrating me, due to high exposure and out of comfort zone tasks, so back then I was not welcoming myself this perspective. Sales Market was booming and lots of opportunities to penetrate industries were underlying through this field expertise, so my need for a change got me to jump on the sales train without so much thinking (something naturally occurring when you are 24). So next stop after Travel agent's job, was FMCGs industry in the sales department which was considered as the optimal start, in order to develop yourself as a commercial stakeholder. It was literally a second Master on the job, with strong critical experiences gained providing solid start for further career path development, I had no idea though of what I was about to begin with.
I must admit 18years after that it was the toughest period of my working experience, in terms of feeling out of comfort zone, I would almost call it burn zone for my skill setting. I had left my nit and clean office, my formal suits to get myself on the field, fighting literally everyday for a better brands strategy execution. The most difficult part was once again people management. I had passed from negotiating with happily married couples to go to Maldives or Bali for honeymoon, to negotiating with bad tempered most of the times store managers that had no intention to even talk to me. So, I had to find the way to achieve my daily goal agenda, after accepting that a goodmorning was not always a returned back wish.  Trust and Patience were the key success factors.
I will always feel thankful for being 2years in that position because the learning was so integrated that it could not be gained in any other way! Believe me what you learn on the field cannot be learned in the office and once in the office it is even more hard to get out, so just do it when young and sometime have no idea of what is expected. I had to face several challenges and this on the job training learned to me how I should position myself in the future towards several audiences remaining focused on my goals and same time building my agility to adapt when needed. Always hear first, be inclusive but never lose your position unless you are convinced. It is evolution to change but not to be embedded and if you are not listened the first time, for sure there must be something better that you could have done to make your narrative more impactful. Always stay true to yourself and even when your mission is not accomplished communication and negotiation is never futile, since at the end there is always a knowledge gained. Feel free to adjust your tactics and also a battle that is lost feel comfortable to accept it and let go. Just keep the lesson learned for your future reference.
Of course, as I told you in the beginning things shall always be somehow complex so pure sales was not something I enjoyed at maximum and for me success shall always be combined with JOY. If you are good on your job you can succeed but if you enjoy it as well, you may THRIVE! So, what I liked a lot as I mentioned from university time, was strategy. Marketing combined with Sales (which more or less is Trade Marketing) has stoles my heart from day 1. As sales oriented as I wanted (not too much as the front liner) as strategy oriented as I wanted (not too much, always thinking strategy combination with action).
Interviewing Experience:
I have not prepared myself lots of times for an interview since I am a more long relationship employee, though having always my ears and eyes open to potential new opportunities (even as a confirmation of my choice and career path), I had some very interesting meetings, with both Head hunters and HR VPs.
My key learnings are:  
1.Always know who you are be able to present yourself in a professional way.
It is essential to spend qualitative time on defining your point of departure and have a vision of who you want to be. Knowing yourself and be able to present it professionally, is a core part of each interview. Somehow this is something that as a feedback always came back in a very positive way on my interviews. Being transparent and genuine always creates a sense of trust, not forgetting though that you need all these to be included in a well framed business positioning.
2.Be prepared
Presenting yourself can be done in several ways but if you want to be an effective communicator, you should always take into consideration your audience its potential background and its preferences as well as considering the relevant context, since your target is conveying your message and not just talking. So do not just get into an interview and say who you are, go into the interview and present who you are, unleash all your relevant dynamics, and show your full potential. Show all those things that you consider important and same time identify what are the important things that you want to know as well. It's a 2 parts relationship and interaction. As much as you would desire the job the same they might desire your talent. In negotiations, we use to say that in order to position yourself get into your negotiator's mind and relief the stress you might feel. There is no power game in this case though both sides shall feel somehow satisfied with what will be achieved. So be yourself, show who you really are but always keep in mind the context in which you are communicating and what is your targeted outcome.
3.Have clear view of what are YOUR demands
Most of the times in an interview we focus so much on making a good first impression and most of the times we forget to focus on what is important for us as well. As I mentioned in key point 2, it takes two to tango so your demands as a potential employee should be clearly articulated since if this match will not fit it would be a lose-lose process.
4.Nothing ends if you don't get the job
Relief yourself from over/non-productive stress. Most of the times we pay so much attention and we feel our whole life might depending on a job offer we have to get and that interview is a one shot opportunity. This might be a one-shot opportunity, but for sure other opportunities can be created in the future and you are also driving your career path. Try to focus on the experience you gain, the interaction you will have during this meeting, with the person you will communicate and always request for a truthful feedback after process ending. It is a great learning getting feedback on what worked/didn't work so as to be further prepare for next time.
So finally, you got the job and you are on your own path of building your career. Keep in mind, it is a marathon not a sprint. This means you have to train hard and always have a plan. You must be resilient, agile and always keep up your shape. Nourish yourself, your mind, your soul, your body it is a full 360 experience. Continuous learning, agility, development are key facts for your evolution as a professional. Work with your company and its stakeholders closely and openly on building your path and always search for your development areas and opportunities. Never stop learning. Learning is not relying always on trainings, which are really great, hence in a modern world HR departments, are struggling with budgeting issues. Learnings rely on everyday interactions.
On the job training, every day is a new lesson that has something to cumulatively add to your personal and professional profile. Always read books, papers relevant and not relevant to your core business keep. Deep dive into different areas moving either in depth diving into specific functional expertise core parts or build either in breadth by learning other interesting broader learning modules. Keep your mind trained and updated. Sources of knowledge are so huge, that I really cannot narrow down my list, find people you admire and follow them on social, read their tweets and follow what they follow. You will be surprised how much information will reach your newsfeed and lead you from one connection to another to magical learning paths accelerating your learning curve.
Last but not the least do not be afraid to be yourself!
Even if you believe you are not where you want to be this is perfectly fine, just have a plan and do not lose trust to yourself. Build your personal story and be open to reframe and revise whenever is needed. Present/promote your CV with the same flexibility you chose to show yourself on social media, just consider your audience relevance. Pursue your goals, enjoy your wins, learn from your setbacks and do not stop fighting.
You are not where you want to be but keep watching where you want to go, this is your PATH.
My secret in 3 words is VISION, RESILIENCE and PATIENCE. Oops, not a secret It's not anymore!
About me…
Rodoula Trakada Sales & Marketing Manager in FMCG company. Coach and Mentor, founder of U Rise UP. Passionate about interacting with people, enabling them to envision a better bigger future, building upon their potentialities, reaching their dreams. You can reach out to her via LinkedIn. 
Read more on Career Talk: My career leading Clinical Research and Data Analytics
My Job Interview Experiences by Rodoula Trakada, National Accounts Sales & Shopper Marketing Manager, Retail & E-Commerce