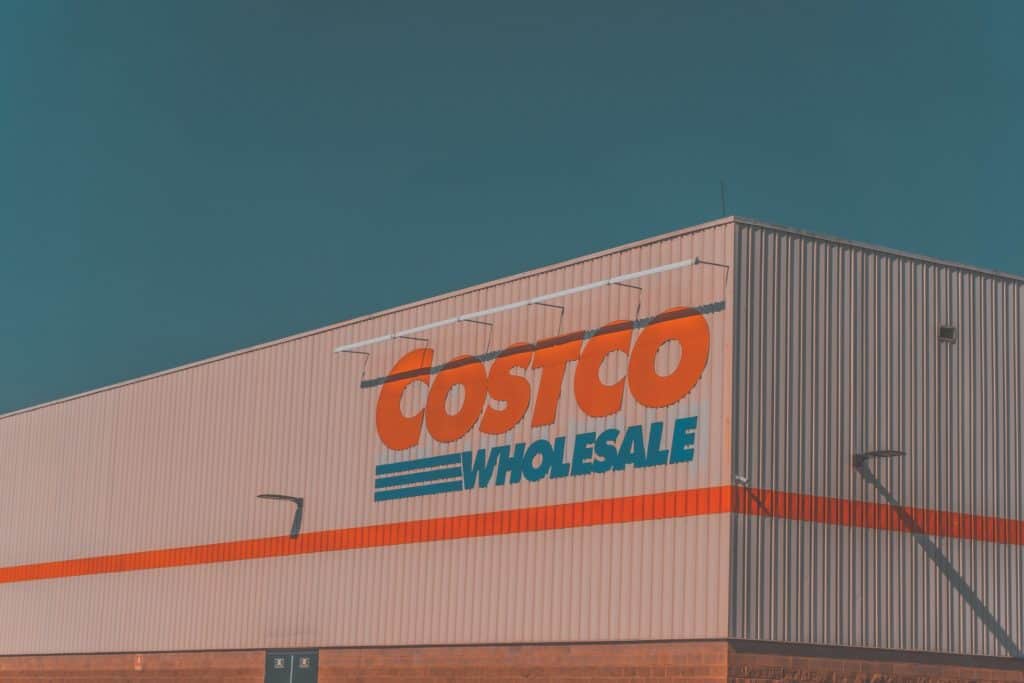 A good salary, healthy work environment, easy working hours and lots of other benefits. A great Job offers it all. Costco offers them all. However, before saying yes to a job, the job seekers need a few questions answered. What is Costco? What's the pay? What are the benefits? It's better to know it all before getting into it. Costco is an American Multinational Corporation that operates many big-box retail stores that offer low warehouse prices on products. Anything from best electronics, stationery, and even groceries, Costco sells them all wholesale. The company has often been praised for providing its employees with higher salaries and greater benefits than any other company in the retailing business. 
Known for being the best place to go to when looking for discounts on your favorite products, Costco is also rated as one of the best companies to work for. According to a 2018 report by indeed.com based on over 18 million employee reviews, Costco was rated as the top company for wages and benefits. Costco offers 'the highest minimum wage.' In addition, whether they are full-time or part-time employees, Costco offers all its employees benefits that make it worthwhile. These benefits include health care, vision and dental care, life insurance, and more. Like all Jobs, however, a job at Costco is also one that requires hard work and patience. Therefore, there are things employees must get hold of beforehand.
The Jobs and What to Expect
A lot of manual labor, great workout! Working at Costco though simple may still be exhausting. An employee revealed that it is quite like a workout session.  An average Costco employee walks around five to eight miles a day. The job also requires lifting heavy boxes and cartons. From stacking bags of flour or sugar to stacking shoes and condiments or gallons of cooking oil, the job requires a great deal of manual labor and hard work.
A full-time employee is required to work 40 hours a week.
Many employees stated the job at Costco to quite a stress relieving than working hours hunched over a desk or in front of a laptop.
Costco also provides the employees with varying career opportunities at their regional and home offices. These include accounting, buying, marketing, journalism, human resources and many more. Costco also frequently acknowledges and rewards its employees for their hard work and loyalty by granting them raises and promotions. Most of Costco's management staff gets promoted from within. Employees starting as clerical staff can rise up to the executive teams. 
Costco also provides job options for licensed professionals such as certified opticians, hearing aid dispensers and dispensing audiologists and Licensed pharmacists. 
Salary at Costco
Costco employees make well between $ 15 – $ 29 an hour. An average Costco employee makes about $25,181 a year, which is about $ 12.11 an hour. The pay varies with the Job that the employee holds at Costco. A job at Costco Health Solutions, for example, pays $ 70 439 a year. According to an article published in the USA today, in March 2021, Costco increases the starting wage to $ 16 an hour. 
Employee Perks
Costco employees get tremendous benefits and perks. Not only do the employees get complimentary memberships to the store, but they also get two paid fifteen-minute breaks in an eight-hour shift along with a half an hour lunch break. 
Employees also enjoy affordable health care that comprises dental care and vision, paid holidays and a generous plan of 401K. Experienced employees also get free executive memberships that normally cost about $120 annually. Executive Membership benefits include the employees earning 2% on purchases. This also includes additional cards for the employee's spouse or partner. 
Employees are also given special gifts for the holiday season. Employees have recounted on Reddit and other social networking platforms of getting free turkeys for Thanksgiving.  
Costco employees get special privileges such as getting to shop after hours. The store keeps the member service counter open after hours for this reason.
Costco employees also get their go at the newest items in the store first. They are not only the first to hear about them but also the first to make use of them. Employees are the first to see the stuff go on clearance and also the first to snatch up the great deals.
Costco employees not only get lifetime membership opportunities, they also offer scholarships and much more making Costco one of the eight retail Companies to make it to Glassdoor's list of best places to work.
According to Glassdoor, out of 9K reviews 83% recommend a Job at Costco and 92% approve of Costco CEO. Most people agree that Costco offers great benefits and a great starting pay compared to other wholesale stores. People also state Costco to have long work hours but rewards colleagues.
Work Environment at Costco
As obtained from the reviews at Glassdoor, the work environment at Costco is rated good by most of the employees, with great benefits for both permanent and part-time employees. The co-workers are friendly. Costco employees are smart and eager to help managers and provide all employees with a friendly and healthy work environment. According to an employee review from niche.com, 'the management staff is humble and easy to work with, and simultaneously, very organized and precise.' 
Costco values responsibility and productivity above all in its employees. Therefore, Costco makes sure that its employees are well looked after. They treat them well and encourage the growth of their employees, also providing them with the means to achieve their goals.
Costco has always made sure that all their decisions regarding employee recruitment, hiring, promotion, assignment, training, termination, and other terms and conditions are made without discriminating based on race, color, nationality, expression, religion, sex, or sexual orientation, age, disability, political identity, marital status or any other factor.  
Costco offers great career growth opportunities, stability, and exceptional benefits. The company is known to be dedicated to acknowledging and rewarding hardworking and loyal employees. Costco is the right place to start a career for people who are energetic, ambitious, enjoy teamwork, and can work efficiently in fast-paced work environments with challenges and opportunities. 
FAQs
How to apply for Job at Costco? To apply for jobs at Costco, visit Costco careers and access an online application to apply at your desirable Costco location.
How to get help with the online employment application? If you are facing difficulties with the online application, contact Costco human resources at 1-800-284-4882. 
Does Costco offer flexible working hours? Costco is flexible with school schedules and complies readily with day off requests and tries its best to accommodate, provided that the requests are made well ahead of time. However, they do require the employees to be available 5 days a week.
Do part-time employees get insurance benefits? Yes, part-time workers get Insurance benefits. However, they become eligible to receive these after working 600 hours or 180 days, according to costco.com/benefits. 
What questions are most frequently asked in a Costco interview? Interviewers at Costco often ask the interviewee about the skills that they can apply at their Job, their knowledge of Costco and they often ask why the seeker wants the job.
How long does a Costco employee work for in a week? The amount of work varies from location to location with the business needs. A part-time employee works for around five to eight hours a day or 25 hours per week. A full-time employee works for about 40 hours a week which is 8 hours a day. 
How much does Costco pay for working extra hours? Costco pays $4 for extra hours.
Do ex-felons get hired at Costco? Yes, Ex-felons get hired at Costco.
Do seasonal Costco employees get free membership cards? Yes, they get membership cards as soon as they are hired as seasonal employees. If Costco keeps you after, they upgrade you to executive member and will let your family and friends into your account.
Can part-time employees work more than 24hours? Yes, part-time employees can work overtime.
What benefits are available to part-time employees at Costco? Costco part-time employees get dental, vision, overall health and 401K benefits.  
Do part-time employees need to be available on the weekends? Yes, weekends are a must. 
Can part-timers get hired as full-time employees? Yes, after being hired as a part-time employee you can later apply for full-time. To get hired as a full-time employee depends on your work ethic. 
What is the easiest job to get at Costco? Jobs at Costco require a great deal of manual labor and therefore can be physically exhausting. However, the easiest department to get into at Costco is Stocking Cashier.
How long after does a new employee get a raise? The raises depend on the number of work hours an employee puts in. you can get a faster raise if you put in more work hours.
Working at Costco – Salary and Expectation