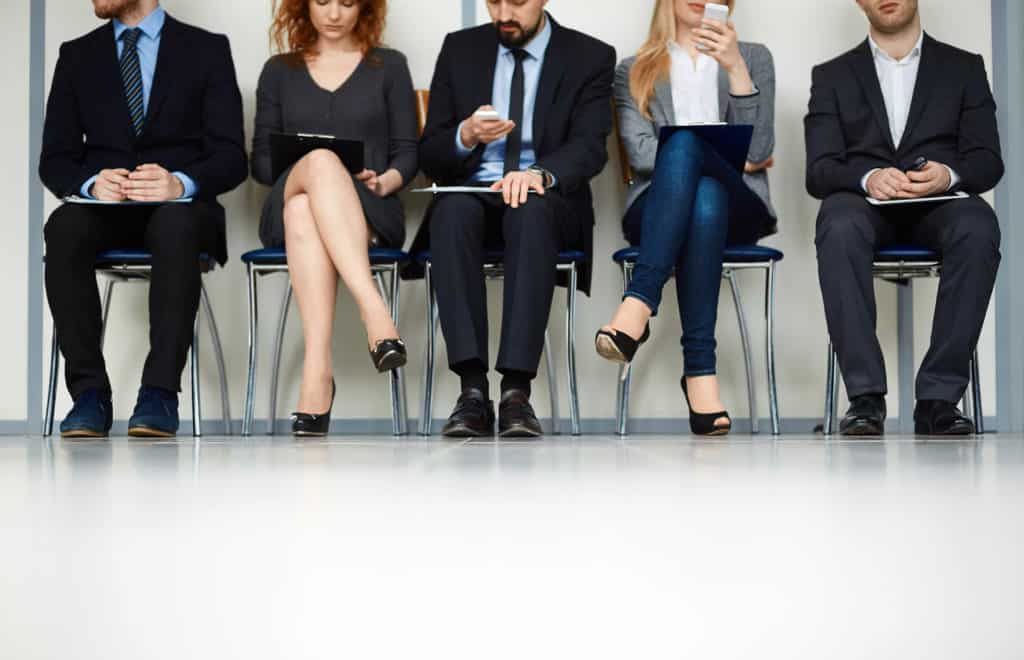 Founded by James Sinegal & Jeffrey H. Brotman, Costco is the 5th largest retailer in the Whole World. Costco Wholesale Corporation is an American multinational Corporation, operates a series of chain membership-only department superstores. With nearly 2,15,000 workers working at  Costco and earning a lump-sum amount to carry forward with their livelihood, there is no big-bang theory behind Interviews being the hardest thing to qualify to get into Costco. Few things that should be kept in mind and be possessed by you as into Rock the Interview are Confidence, Communication, Positive Attitude & Outfit. Yes, Outfit matters a lot, not only for one or two reasons but for plenty of undefeated factors.
What to Wear for the Interview at Costco
Nothing implied much, but the candidate must be presentable and confident with their attire. Now not that I meant something which makes you comfortable, as in you can walk into the Interview wearing a Floral Print T-shirt with a Cargo and say that you're Confident with this attire. 
Disclaimer: Your selection process will get affected due to your Floral Print T-shirt.
When I say Presentable and Confident, I mean that you should be dressed formally when you're going for an Interview at Costco. Your hair should be brushed cleanly, and don't apply a powerful Cologne because it might give a headache to the Interviewer and your interview at stake. When asked about the selection hierarchy, People prefer to join and begin working at Costco at a warehouse level and then eventually get promoted to the next levels within the company.
For Men
Investing in a nice pair of 3-piece suits will be the best thing for a Costco Interview. You may not have adequate money for that, but trust me when I say this, investing in the right thing at the right time can give your money back 10X times more. If you're arranging a used suit, make sure you get a tailored fit to make you look clean, and the Interviewers think you're serious about this job.
Note: Don't go for too many bright colors, stripes, or plaids. Keep it simple yet sophisticated.
Vouch for a Dark Blue, Grey, or Black Suit, to enhance your look, even more, keeping you sophisticated and confident. You must go with a plain button-down White Shirt or alternate light-colored shirts like Baby Pink, Light Yellow, etc. Don't go for Dark Colour Shirts, and most importantly, stay away from plaids or stripes. You may wear these kinds of shirts when you're employed, and your job is secure but not for interviews. You need to look subtle and conservative, not wild and barbarous. Wear a simple & sophisticated Tie, don't go for Tuxedo Bows. Go with a tie-it-yourself Tie. Here you can choose a dark-colored tie with stripes, dotted or paisley Patterns. Tie a double knotted tie, and make sure you tie it right. Put on your formal dress shoes. Polish them properly so that they shine a little. Avoid wearing Sneakers, Running Shoes, etc., to an Interview.
For Women
When it comes to the attire of Women, there are ample choices. Women, out there may vouch for Business Suits. Now women are open to larger choices when it comes to colors, stripes, plaids. But make sure you get it tailored fit so that it looks cleaner. Keep it conservative yet professional. Don't jump for more stripes, plaids, or patterns until and unless you want to scream wild to the Interviewer. When it comes to selecting a blouse/shirt for your suit, you still have more choices than men. In my opinion, go for a baby pink or a hot pink shirt. It will look way more professional. As I've already said, Women have many options when it comes to "What to Wear." You can go for a simple Dress. Yes, you can wear a dress instead of a Business suit. Ensure the dress is not too revealing, not too short, not too long, and the right size to be precise.
Note: Dress soberly and conventionally because Costco is a Family-oriented Corporation.
Complement your attire with a pair of heels or formal shoes. Whatever goes right with your pick. When it comes to Jewellery, you may wear plain, simple jewelry to compliment your outfit. Don't go for ostentatious jewelry to impress the Interviewer, but it might turn the other way round when the Interviewer thinks you to be eccentric and unconstitutional.
Colors Tell it All
Wearing a Blue outfit communicates to the Interviewers and Employers that you're trustworthy and credible.
Wearing Black signifies Leadership and goes best if you're applying for a senior Managerial level position.
Opting for a Red color Outfit tells employers that you're Confident and Assertive and you can work well in all fields especially Sales.
Do not wear Orange Outfit as it signifies and communicates Unprofessionalism.
Pro Tip (Both Men and Women)
Costco conducts 3-rounds of Interviews, so make sure you've 3 outfits ready for your ultimate challenge, which will get you your dream job.
Tips and Tricks to Get into Costco Interview
Wear a genuine and confident smile.
Be honest and upfront about your answers.
Carry a positive attitude.
Follow the rules and regulations and still defend your thoughts/points in the Group Discussion Round.
Have complete knowledge of Costco and do your research well.

"Why they have #7 at the end of the price list?
Why they have an * on the price list?

Eye contact is a must.
The above mentioned were the Top 6 tricks to get into Costco and qualify for the Interview.
Most Asked Costco Interview Questions
What do you know about Costco?
What do you want from Costco? 
(Most Important Question)
Answer this question in the best possible manner. Make the Interviewer go "Wow" with your answer. 
Where do you see yourself in the next 5 years?
How many hours can you work?
What are your strengths & weaknesses?
How would you deal with an upset customer?
Here's the answer to this question:
"I'll first try to diagnose and understand the problem with the customer. If the customer
Couldn't find any item, I'll help him/her to locate the place where he could find the item.
Is unhappy with the long queue. I'll just simply reply Sorry for the inconveniences and delays faced by you.
Wants to return a product, I'll explain to him/her the Return Policy of Costco."
Why did you leave your previous job?
Did you leave on good terms?
Were you fired or you left voluntarily?
What was the reason behind you resigning from your last job?
You may answer simply to this question by:
"I worked at ABC Company. Work-life was good, but I felt I wasn't growing, or to be precise, growth was minimal, and the real reason is I was no longer learning. So I want to explore more and new challenges."
Why should we hire you?
What motivates you?
Answer this question in the most strategic yet simple manner.
Speak like this:
"I get motivated by goals, meeting deadlines, targets."
"Creative ideas gear me up and add more enthusiasm into me to work in the best possible manner."
"I feel teamwork and having the best teammates motivates me."
"Overcoming challenges by diagnosing the problem and coming forth with the best solution is a motivation for me."
"I'm into learning. The more I learn the more I get motivated."
These were the Top 10 Frequently Asked Interview Questions for Costco.
Closure
We've provided you with the best of all to help you qualify through your Interview Process. Being consistent, confident, and presentable will be the key to success—best of Luck from our side for your future. Do let us know in the comment section how well did your Interview go and whether you got selected for it or not.
Ideal Outfit to Wear for a Costco Interview – Best Tips & Tricks